Summary
Connects via Bluetooth to your Android, iOS or Windows smartphone or tablet. Up to 4x faster than other scanners. One click pairing. Can be left plugged in. Very reliable scan tool. The only drawback? The price.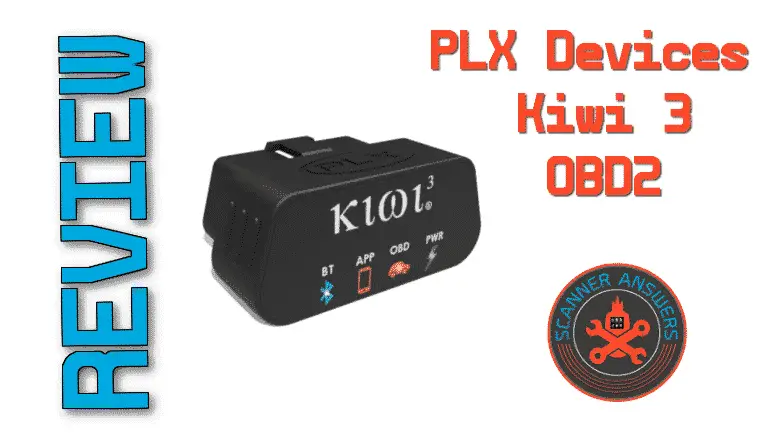 Kiwi 3 OBD2 Wireless Bluetooth Scanner Review
Hi, Vince here. Getting a check engine light is one of the most dreaded feelings in the world. Your car's engine can cough, wheeze, and shake without deploying the check engine light. When that happens, your car will most likely need new fuel/air filters and the requisite tune up. But when the check engine light is illuminated, no amount of tuning can remove the cause of the problem. We learned this the hard way as were trying to fix our test car.
As it turns out, we have a brand new Kiwi 3 OBD2 Wireless Bluetooth Scanner that we can use today in troubleshooting this problematic Honda Civic that's broken down in the back of John's yard.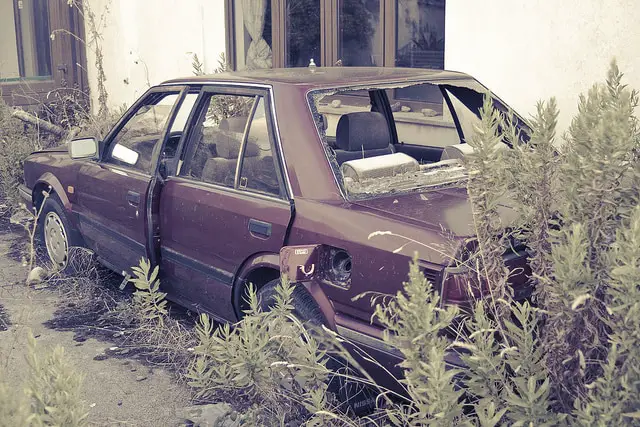 This Kiwi 3 OBD2 Wireless Bluetooth Scanner review couldn't have come at a better time. This will be my first time to try the Kiwi 3 OBD2 scanner.
Now, I have tried a ton of OBD2 scanners in the past. If you've missed it, two of our favorite Android OBD2 tools are the:
Right out of the box, it is clear the Kiwi 3 is not your run-of-the-mill wireless OBD2 scanner. But can it hold up to our other scan tools?

Premium Features at a Premium Price
The Kiwi 3 OBD2 Wireless Bluetooth Scanner sports a premium look and feel. Is this enough to merit a high score? At first I had my doubts, but it certainly doesn't feel like the plastic that you find in some of the cheap-o scanners.
If you're in the market for a cheap OBD2 scanner, the Kiwi 3 OBD2 Wireless Bluetooth Scanner is not a stellar choice. (We'd suggest grabbing a BAFX or FOSEAL if you want a OBD2 adapter).
This adapter is on higher price spectrum compared to other wirless OBD2 adapters we've tested. The only other scanner that's more expensive would be the Bluedriver which is a time-tested and battle hardened tool.
So why does it cost more than the cheaper adapters?
Like the Foseal OBD2 Scanner, the Kiwi 3 OBD2 Wireless Bluetooth Scanner is cross-platform compatible with Windows, Android, and iOS devices. But unlike the Foseal Scanner, the Kiwi 3 is an ultra-fast OBDII scanner that works 4x faster while consuming less energy in the process.
Bluetooth connection that works for iOS!
It uses a Bluetooth connection which is more reliable and works much better than WiFi-enabled adapters. This is a huge win for Apple fans that are tired of losing their WiFi connection when trying to troubleshoot their vehicle.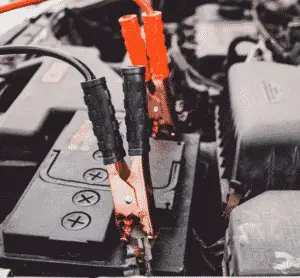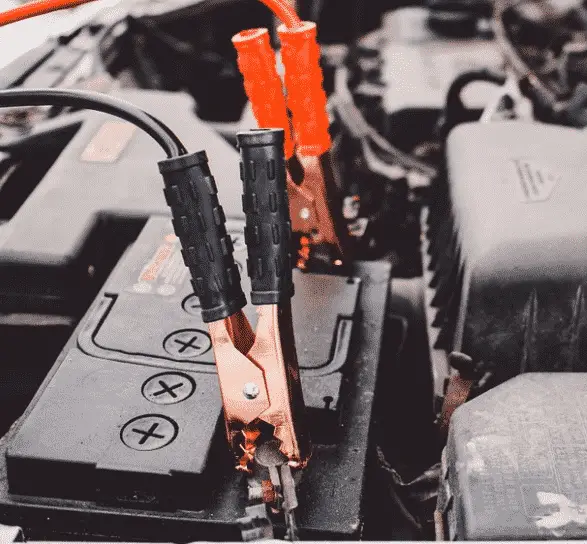 You like dead vehicle batteries? Yeah probably not. Unlike cheaper adapters, the Kiwi is designed to be plugged in and can be left in your vehicle permanently without draining your battery. This is pretty awesome if you're lazy like me, or just don't feel like dragging plugging and unplugging the adapter when you're done with it.
But is the connection speed, cross platform usability, and low power dray enough to justify the premium price tag? That's what we intend to find out.
Durable Build Quality and Supreme Compatibility (iOS and Android Support)
Whereas other cheap OBD2 scanners can feel flimsy to the hand, the Kiwi 3 Wireless OBDII Scanner is different. The device is constructed from automotive grade and impact-resistant ABS plastic. The OBD2 connector is also equipped with gold-plated terminals to further enhance the premium feel and wireless performance.
The scanner is also equipped with LED indicator lights and is designed to work on all known OBDII protocols including SAE J1850-PWM, SAE J1850-VPW, ISO-9141-2, ISO 14230-4 Slow/Fast, ISO 15765-4 CAN, SAE J2411-SWCAN, and SAE J1939 250/500kps.
All of this might sound like a mouthful, but what this really means is the Kiwi 3 OBD2 Wireless Bluetooth Scanner will work on all 1996 and newer vehicles that are built and/or sold in the United States. Click here for a full list of supported vehicles.
It will also work with any Android or iOS phone or tablet. That's pretty sweet!
But what I really liked about this OBD2 scanner is the slim and lightweight design. It is nearly invisible when plugged into the OBD2 port in your vehicle and sits just 0.68-inches thin. I'm not really sure if this is the smallest and lightest wireless OBD2 scanner, but it is definitely one of the smallest and most compact OBD2 scanners we've tried so far.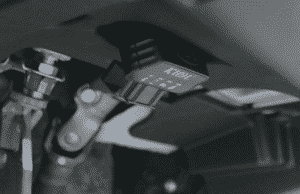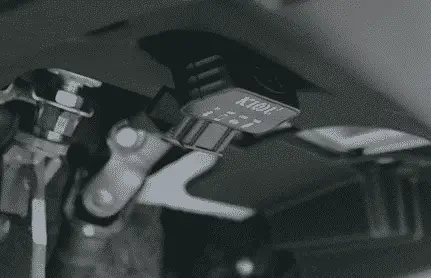 The Kiwi 3 OBD2 Wireless Scanner can read and reset engine trouble codes including both generic and manufacturer-specific codes. It can measure engine horsepower, 0 to 60 mph and ¼ mile lap times, stopping distances, and monitor fuel economy.
This device is also compatible with the most popular OBD2 apps such as Kiwi OBD, Torque, OBD Fusion, Harry's Lap Timer, OBD Car Doctor, OBD Auto Doctor, Dash Command, and Carista. You can also use both free and paid OBD2 apps on Google Play or Apple App Store.
If you don't yet have an OBDII app, be sure to read our guide: Best OBD2 App and Software for Android, iPhone, Windows
Getting our hands dirty – the Kiwi 3 Scanner Review
Still can't get over the price tag of the Kiwi 3? Would it help if I told you the device won the Best New Mobile Electronics Award at SEMA? It also garnered the Editor's Choice for wireless OBD2 scanners by Popular Mechanics and has won 7 SEMA Global Media Awards. Just as a side-note here, I couldn't find the PM or SEMA links for proof, so if any of you are aware, please contact us.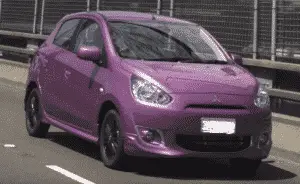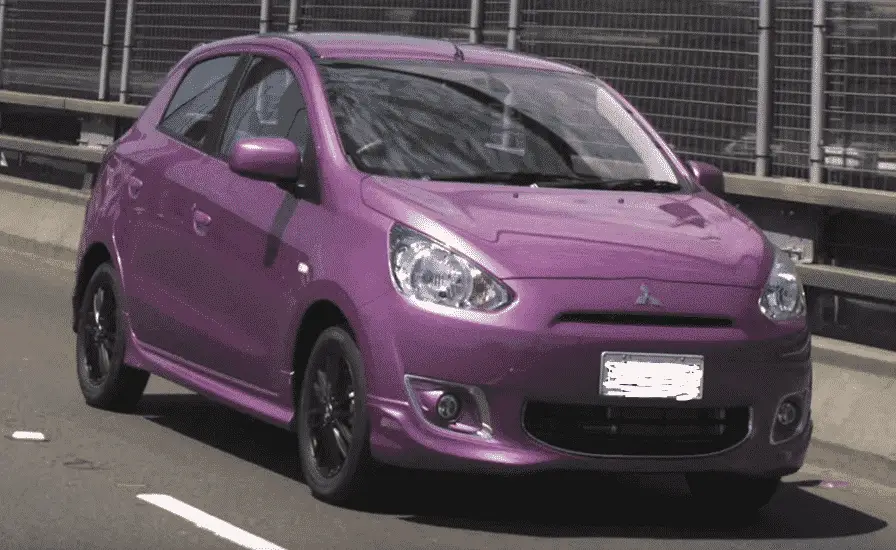 Anyway, as I mentioned earlier, we were trying to diagnose some performance issues with our friend's car. Our vehicle is a gutsy 2013 Mitsubishi Mirage sedan equipped with a 3-cylinder engine and CVT automatic transmission. The engine purrs quietly on cold starts, but the idling will sputter once the engine heats up.
When the idling is erratic, it also comes with a host of acceleration problems. The car will bog down when the gas pedal is pressed hard, and the engine will suddenly spin to life erratically as you press the throttle.
But the engine never stalled, unless you turn on the A/C. After a week of erratic idling and weak performance, the check engine light came on, and then the engine refused to start after that.
Like I said earlier, this was the perfect timing for our Kiwi 3 OBD2 Wireless Bluetooth Scanner Review. We do have a ton of OBD2 scanners at our disposal, but I was curious how the more expensive Kiwi 3 can outperform other cheap OBD2 wireless scanners.
The Kiwi 3 OBD2 scanner came in a sturdy white box. Even the packaging feels premium. We hooked up the device to the OBD2 port and fired up my Android tablet. We decided to use the Kiwi OBD App for Android in this procedure.
Bottom Line
Supports both Android and iOS devices – uses bluetooth connection which is faster and more reliable than WiFi and doesn't drop your home internet connection – Noticeable faster than cheaper Chinese scanners – built from the ground up by the exciting new company PLX which has won many awards from SEMA and Popular Mechanics
First thing I noticed is the lightning-fast connection. The Kiwi 3 OBD2 does not require a painful Bluetooth pairing process or Wi-Fi configurations. All I had to do was to plug it in and launch the app. The process was fast and seamless thanks to the "Insta Connect". I was able to establish a secure connection in virtually seconds!
As it turns out, the Kiwi 3 OBD2 scanner was able to detect the generic trouble code DTC P0261, which is Cylinder 1 Injector Circuit Low. It was the only trouble code in the CPU.
We grabbed our case of tools and immediately pulled out the fuel rail to expose the injectors. We cranked the motor to find out if the injectors are misfiring. True to form, injector 1 was not working.
I decided to inspect the injector ground wiring, but everything was fine. The guys removed all of the injectors for pressure cleaning. Mind you, removing sensitive engine parts is not exactly a DIY job. Thankfully, we're more than your typical DIY guys.
After cleaning the injectors, we tested each to determine the spray pattern. We bolted everything back into place, erased the trouble code, and proceeded to turn the key.
Still, the engine refused to start. We went back to work and pulled out the spark plugs. We also fired up the Kiwi OBD app to double check for any trouble codes. The spark plugs were still a bit wet from the fuel spray. We quickly found out spark plug 1 was producing a relatively weak spark. The plug also had traces of heavy carbon build-up.
This is a bit odd. The spark plugs were replaced a couple of months back, so they should be working fine. The car was fitted with expensive Iridium spark plugs, which are designed for a longer service life.


We replaced all the spark plugs with some Denso PK20TT's, bolted everything back into place, and cranked the motor. After three or so attempts, the engine purred back to life!
Some more thoughts
Pros
The fact that you can
connect via BLUETOOTH
cross platform with Android, Windows, and iOS devices is a huge bonus that you don't see in many other scanners. Bluetooth is much quicker than WiFi and won't drop your internet if you're connected to a home network. On top of that,
you can leave it plugged in and it won't kill your battery
. Lastly, the speed and ease-of-connectivity is worth mentioning. It's very user friendly to connect and while I don't know if it's "4x faster than other scanners" it's pretty darn quick.
Downsides
The price is the biggest drawback. For anyone with a budget, you'd be better looking elsewhere. Don't get me wrong, this is a great adapter, but if you can deal with a slightly slower connection, and maybe a little more work in pairing it with your smartphone, you can get buy with a lot cheaper tool.
What's really impressive is the fast and reliable Bluetooth connection of the Kiwi 3 OBD2 Bluetooth Scanner. We've had trouble using the cheaper OBD2 adapters in the past where it takes multiple attempts to connect to the WiFi or Bluetooth. But the Kiwi3 is painless to connect! The device is manufactured using "InstaConnect Bluetooth technology" – we have no clue what the means, but it produces fast and reliable wireless connections.
Would I recommend the Kiwi 3 Bluetooth OBD2 scanner over cheaper scanners? If money is not a pressing matter, you want Android and iOS support, and you like the speed, sure! In fact, if all you want is a reliable and discreet OBD2 monitoring device that you can leave plugged in as you drive, the Kiwi 3 OBD2 Wireless Scanner is an excellent choice.
But if you're working with a tight budget, it is better to look elsewhere. Like I said, you can find cheap wired or wireless OBD scanners for a lot less (hint: BAFX or FOSEAL!)
Conclusion
Alright so what are my thoughts after writing this Kiwi 3 OBD2 review? The scanner is pretty awesome! It has the look and feel of a professional-grade scan tool and it can sync faster with your Android, iOS, or Windows device.
My only caveat with this scan tool is the price. I found it hard to justify the high price tag.
Hope this helps you decide!
-Vince