OBD Fusion (iOS and Android)

OBD Car Doctor (iOS and Android)

Torque Lite (Android)

Torque Pro (Android)

Dash (Android)

OBD Auto Doctor (iOS and Windows)

Car Scanner ELM OBD2 (iOS and Windows)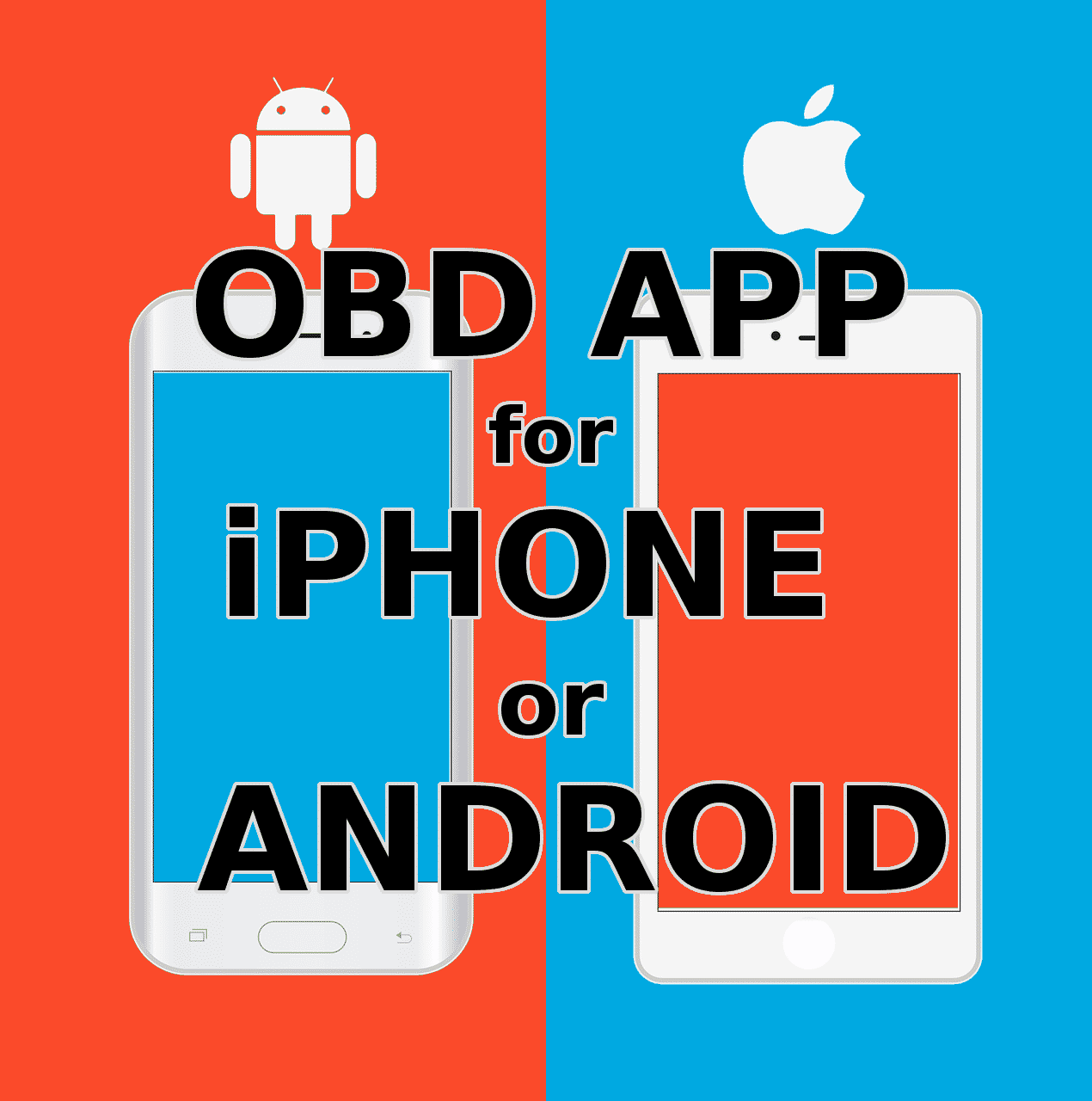 Introducing the Top OBD2 App for iOS, Android, and Windows in 2023
If you just picked up a wireless scanner for your Android or iPhone, then you're going to need an OBD2 app to unlock its full potential. Who would have thought that your smartphone or tablet can be used to diagnose the check engine codes in your car?
If the check engine light in your vehicle is ON, don't despair. With a wireless Bluetooth or Wi-Fi scan tool combined with the best OBD2 app, you can get to the bottom of the problem quickly and easily. With the availability of Bluetooth and Wi-Fi technology, it is now possible to be your own mechanic and save a bit of cash on car repair. If you don't already have a scan tool, check out our guide to choosing an Android OBD2 scanner or iPhone OBDII scan tool.
Keep on reading to see which OBDII app is the best to install in your iOS, Android, or Windows smartphone so you can get cracking!
Why do I need an App for that?
Back in the old days, if the check engine light or malfunction indicator light is ON, you have no choice but to drive to the nearest dealership, pray to the heavens that the fault code is nothing serious, and keep your fingers crossed while the technician scans the vehicle CPU using an expensive and specialized scanning tool.
All 1996 and newer vehicles are required to be OBD2 compliant. This means that mechanics and car owners can see what's going on with the engine and the CPU by simply hooking up an on-board diagnostic code reader under the console. The OBD port is a 16-pin connector that will allow you to read, scan, diagnose, and even monitor the various systems controlled by the vehicle CPU.
Of course, you can choose to purchase a wired OBDII code reader that will do the job just fine. But why limit yourself to the confines of a wired device? Wired OBD scanners are also a bit more expensive than wireless OBD2 scanners and they can be fiddly to use as you drive and monitor vehicle performance.
Android and iPhone Scanners need the right software to work!
If you have an Android or Apple smartphone/tablet and Windows phone or PC, then you can take advantage of Bluetooth or Wi-Fi OBDii scanners that cost less than ordering two Big Macs with fries and drinks. How about that!
But before you plug in your wireless scanner to the OBD port in your vehicle, you need to download an OBD2 code reader app that is compatible with both your smartphone and wireless scanner.
You can download a free version of various OBD-II apps on iTunes, Google Play, and the Windows Store. But in this list, we reviewed the best OBD-2 apps for iOS, Android, and Windows so you don't have to waste time searching, downloading, and testing the perfect app. And believe me, there are TONS of apps in the market which makes it more difficult in choosing the right one.
Our two recommended OBDII scanner apps for iOS iPhones
1. OBD Fusion – The Most Feature-Packed Diagnostic iOS software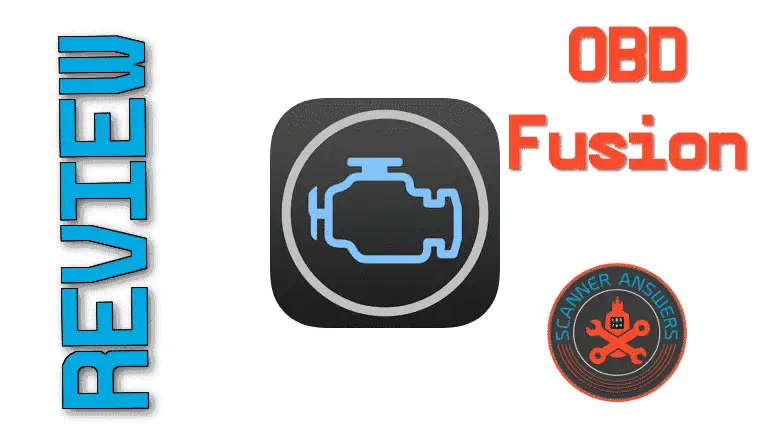 Get it from the iTunes playstore:  OBD Fusion – OBD2 Vehicle Scan Tool & Diagnostics
Probably one of the best OBD2 apps for the iPhone and the iPad is OBD Fusion. This is an app that allows you to read, scan, and erase the check engine light on your car. This app will also allow you to create cool and customized dashboards that you can view on your iOS device.
OBD Fusion is also available for your Apple Watch. For just $9.99, you'll get the OBD Fusion App and get the app for your Apple Watch for free!
Using OBD Fusion, you can also access the Maps feature that displays your route on a live map while selecting certain parameters such as fuel economy and vehicle speed. You can also use this feature to determine where you parked your car and get walking directions to boot.
It's no wonder this app is among the bestselling OBD2 iPhone app. It simply works, and it does it brilliantly. OBD Fusion is compatible with the iPhone, iPad, iPod Touch, and Apple Watch. The new version 4.0.1 requires iOS 7 or later to work properly.
Update: OBD Fusion for Android is also available for Android users. The app will work on devices running Android 4.0.3 and later.
Here's a recent review that we just finished up: OBD Fusion Review
2. OBD Car Doctor – Lowest Price iPhone App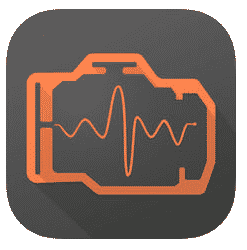 Available at iTunes: OBD Car Doctor
OBD Car Doctor offers a free OBD-2 app with limited features. But paying $3.99 for the OBD Car Doctor PRO app will unlock all the features such as a fuel economy statistic screen, real-time recording of engine parameters, GPS support, and much more.
OBD Car Doctor will scan, read, diagnose, and erase diagnostic trouble codes. However, if your vehicle is running multiple CPUs, the data reading may become unstable. We talked to PNN Soft about this problem, and they told us that this feature will upgraded soon.
The FREE version OBD Car Doctor is one of the most accurate we have ever tested. Other free versions of OBD2 scanning software have a tendency to lag every once in a while. This is not a major issue unless you are tuning the vehicle after installing aftermarket go-fast parts. Lags, delays, and inaccuracy can be annoying if you're trying to get the most out of your mods!
Update 2018: OBD Car Doctor is also available for Android users.
Also, you can now read more about our experience with this app here: OBD Car Doctor Review
The 2023 Best OBD2 Apps for Android Phones and Tablets
1. Torque Lite – Android OBD2 software for free 
Snag this software from the Google Playstore: Torque Lite
Not sure if your Bluetooth OBD2 scanner is compatible with your vehicle? You should first download Torque Lite. However, like all free versions of Android apps, Torque Lite may or may not work on some Subaru, Chrysler, and Nissan vehicles.
But for a free app, Torque Lite can reset engine fault codes, export map and log files to Google Earth, and provide you with customizable dashboards.
As with all free versions, ads will be a major concern. Thankfully, the ads in Torque Lite are not as obnoxious compared to other free versions of OBD2 apps. However, if you have a diesel car, this app may not work depending on the make and model of the vehicle.
2. Torque Pro – Unlock the full potential of your wireless Android OBD scanner
Get it on the G Playstore: Torque Pro
For around $5 bucks you can download the more capable Torque Pro. This app is equipped with a dyno feature that gives you the ability to measure the horsepower and torque readings of your vehicle.
If you spend a lot of time tinkering under the hood, Torque Pro is the best OBD2 app for your Android device.
Depending on the make and model of your car, Torque Pro can also read transmission temperatures and measure your 0 to 60 mph run without using a separate device. Our favorite feature is the Track Recorder plug-in that functions like a black box for your car, truck, or SUV.
Not bad for an app that costs less than $5, right? Car guys and advanced users have nothing but praises for Torque Pro!
3. Dash – a free Android app for logging your trips and driving habits
Find it on the Playstore: Dash
The Torque app is a very capable app that we always recommend to Android OBD users, but some folks wanted a different option. Why not try the Dash OBD2 app? This app logs your trips and shows you how to improve fuel economy and save money. With its unique "Driving Score", you can get an insight on your driving habits along with helpful suggestions on how to further improve performance and fuel economy.
The Dash OBD2 app is optimized for all 1996 and newer vehicles sold in the USA. Take note that some of the features of the app are not available for international users.
Dash is a free OBD2 app that will not only diagnose the check engine light in your car, but it will provide you with a unique driver scoring system so you can improve the average fuel economy of your ride.
Dash is also equipped with a car locator so you can easily determine where you parked your vehicle.
The biggest drawback to Dash is that it occasionally crashes on some Samsung phones. Vince paired Dash with his Foseal scanner and used it on a 1999 Jeep Cherokee for two weeks. He found no such issues with the app.
The Best OBD2 Apps for Windows tablets and smartphones
Microsoft decided to get serious about mobile technology when they developed Windows 8 and 10. The Operating System was designed to be slimmed down and mobile friendly. While they are still not dominating the market as well as Apple and Android, they are making a splash with the Lumia smart phone. We've got a buddy with a Lumia phone, so last weekend we got together and tested out a few OBD2 scanner apps for Windows.
1. OBD Auto Doctor – a free Windows phone app
Download from Microsoft: OBD Auto Doctor
OBD Auto Doctor is a free OBD2 software for Windows that can scan, diagnose, and reset the trouble codes in your vehicle. It can display the readiness monitor of your vehicle prior to emissions testing, it can present real-time sensor data, and it can monitor fuel economy on both gasoline and diesel powered vehicles.
But in order to unlock the full capabilities of the app, you will need to download the paid version of OBD Auto Doctor. The Express plan is priced at $39.95 and is the perfect choice for people who want to get to know their car better. If you are a power user then you should opt for the Standard plan which is priced at $59.95. If you have a repair shop, then the Business plan at $199.95 is the best choice for you.
In our opinion, the free version of OBD Car Doctor is great for average users. But if you own or fix a lot of cars, the Express plan is ideal for most auto enthusiasts.
2. Car Scanner – OBD2 software for PC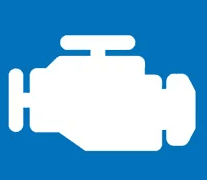 Grab it from the Microsoft store: Car Scanner ELM OBD2
Here's something you need to know about Car Scanner: this app was inspired by OBD Car Doctor and Torque for Android. It is also is Beta version for now, but it still a fully-capable free OBD2 app that allows you to scan and read diagnostic trouble codes using your Windows phone, laptop, or PC.
With Car Scanner, you can customize a multiple page dashboard for live data and engine diagnostics. It also supports multiple OBD2 protocols including CAN-BUS, and it can also show you the meaning of the fault codes from the Car Scanner database. This is one of the best free OBD2 software designed to work with your PC.
Car Scanner is also available as a paid version that only costs $2.99. However, the free version is our preferred choice for average users (assuming you can deal with some popup ads every once in a while).
You can now use your Smartphone to Scan your Car
Smartphones today contain the power to be powerful tools for a ton of tasks including diagnosing your car for problems.
The cars today all have computerized diagnostic systems to pinpoint the problems that plague them. These are called OBD or "On Board Diagnostic" ports and they let you connect a chip to your car and smartphone and reads thousands of engine sensor data.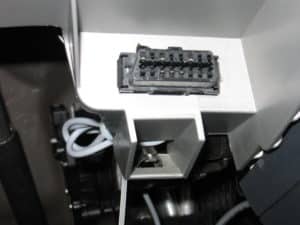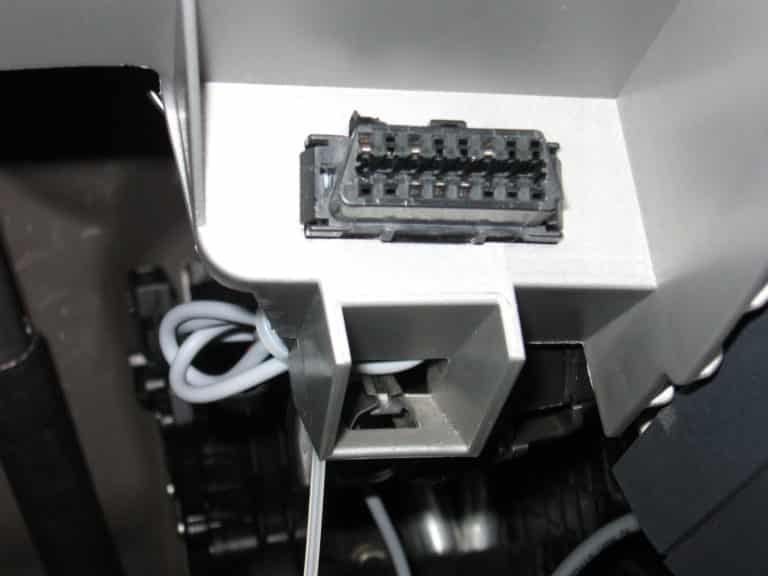 The chip that you need order to view engine codes are called Diagnostic Scanners or OBDII Scanners. This usually plugs in to a port that is beneath the steering wheel and gives you a list of codes that correspond to the problems that your car is facing. However, there is a much easier and cheaper way to approach the process of scanning your car and that is through a Smartphone app.
Scanner Apps are a Cheaper Alternative to Expensive Readers
Smartphone apps can be used to do pretty much anything, from ordering food to learning about the constellations today, so it's no wonder that people have programmed apps that can scan the car for its issues. These apps usually connect to the car and can give you a fair assessment of what is wrong.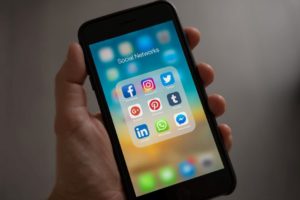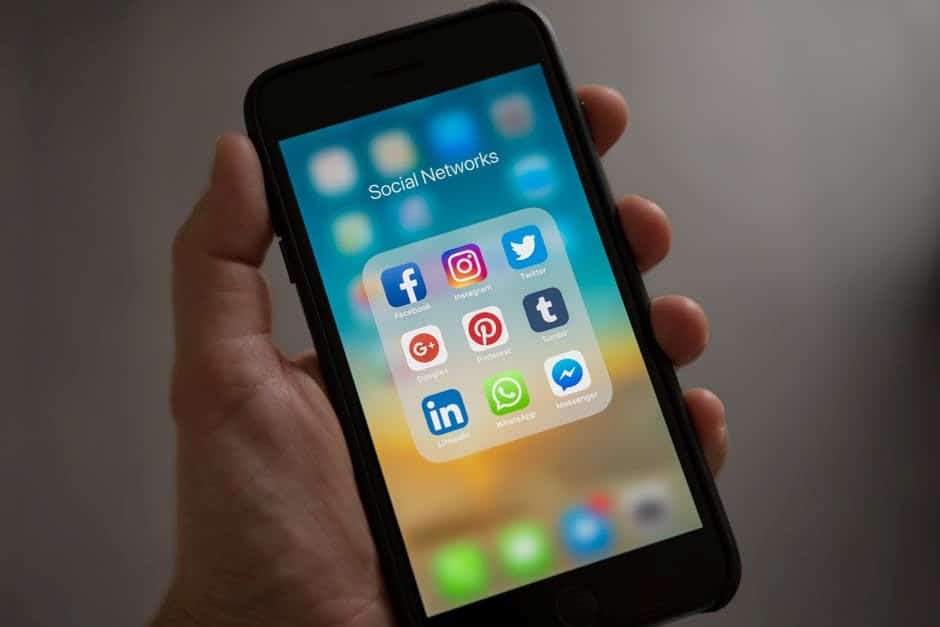 There are several apps that you can use for this purpose, and they range from free to paid options depending on your needs. They are available on both major Operating Systems; iOS and Android.
Features of the Best OBD2 Scanner App
The scanner apps can do everything from scanning and reading the problems with your car, to erasing the codes so that the Check Engine Light turns off. These apps can also help you create customized dashboards that you can view on your Smartphone. They are perfect for monitoring many things like engine temps, RPMs, Fuel/Air ratios, and much more!
Other features include getting directions and pinpointing where you parked your car. You can also find out the fuel economy of your car and read out transmission temperatures. Depending on your car make and model you can even access enhanced codes like ABS, SRS, and transmission codes.
Why do I need an OBD2 App for Android or iOS?
Using your smartphone to its fullest capacity is what people don't usually do. A modern phone has a chip on-board that is more powerful than computers that I used to use when I was a kid! Nowadays most people play games and check Facebook or Instagram with them.
But you can use your phone to fix your car! You just need to purchase an OBD2 scanner for Android or iPhone and download one of the apps mentioned above.
Conclusion
We are sincerely hoping our list of the best OBD2 apps for Android, iOS, and Windows will help you find the perfect OBD-II app for your wireless OBD2 scanner. If you want to save money on car repairs while getting a deeper understanding on how your car works, then you definitely need an OBD-II scanner in your toolbox.
-Matt