If you have an Android tablet or smartphone, you'll need to know the free OBD2 apps for Android. These apps, combined with an OBD2 adapter will allow you to get up close and personal with the ECU in your vehicle. The check engine light (CEL or MIL) is triggered by the vehicle CPU (Computer). In order to determine the cause of the check engine light or malfunction indicator lamp (MIL), you'll need an Android OBD2 adapter and an OBD2 app.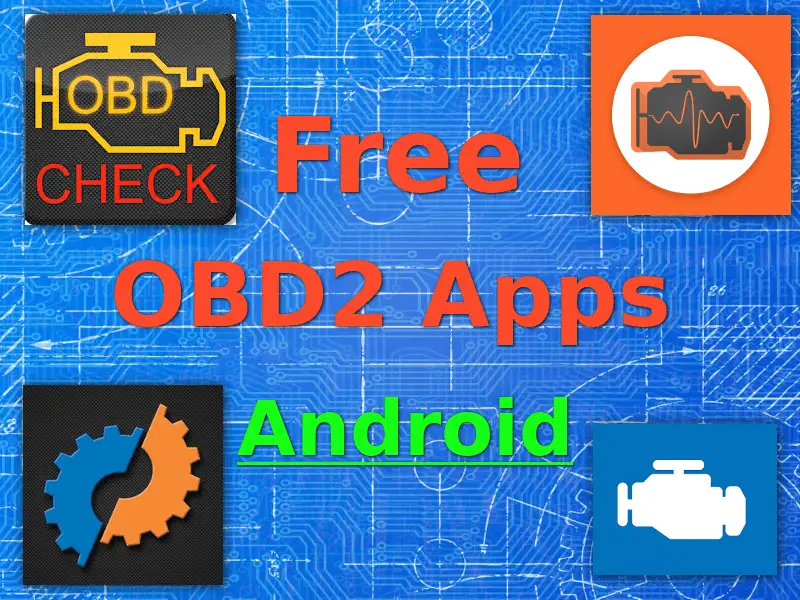 But there's a problem: apps cost money. Well, they don't cost a lot, but saving a couple more dollars is crucial if working with a tight budget. The good news is you don't need to spend more money on a reliable OBD2 app. In this short guide, I will present the best free OBD2 apps for Android devices.
Now, if you have an Apple or iOS device, this article is not for you. I have a separate guide on OBD2 apps for iOS devices and even Windows Smartphone OBD2 apps. Check that out if you have an iPhone or iPad.
The Top Rated OBD2 Apps for Android Phones and Tablets
Like I previously mentioned above, these are the best free OBD2 apps that you can download easily on Google Play. Of course, I should mention that some apps are also available as a paid version, and some free versions of the app will only offer limited features.
But when it comes to free apps, I am glad that the most important functions are still intact. All of the versions of these OBD2 apps are able to scan and read the source of the error code. These apps can also erase or reset the check engine light on the console.
1. Torque Lite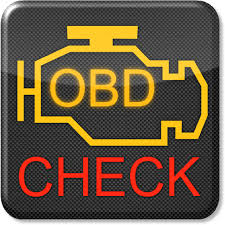 First, the bad news. Torque Lite is one of the best free OBD apps only if the app is compatible with your OBD2 scanner and type of vehicle. With that being said, Torque Lite may not work with certain Chrysler, Nissan, or Subaru vehicles. As expected from free Android apps, you will also have to deal with annoying pop-up ads, which I find acceptable to say the least.
But if this is your first time to use an OBD2 app, Torque Lite is perfect. The free version will allow you to get a feel for the app, or to determine if the app is compatible with your OBD2 scanner. This version is also capable of revealing the source of the check engine light and other DTC trouble codes in the CPU.
So if all you need is a basic OBD2 app for light to moderate diagnostic applications, Torque Lite is one of the best choices.
If you need help installing and using it, check out this helpful Youtube video by OBD4Everyone
2. inCarDoc ELM327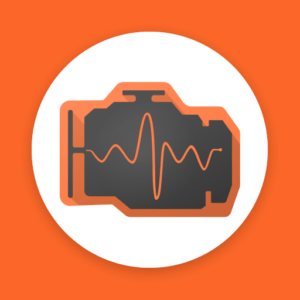 Similar to other free OBD2 apps in this list, inCarDoc is also available as a paid upgrade. For around $3, you can unlock the full features in this brilliant OBD2 app. But if you don't want to spend money, the free version of the inCarDoc is enough for your basic diagnostic needs.
This  app requires an ELM327 or compatible OBD2 scanner (Check out the Foseal or BAFX adapter). With this app, you can scan, read, and erase diagnostic trouble codes (DTCs) like the P0300 and p0174. You can also determine the meaning of the code without using a separate device. You can also rear engine parameters in real-time and monitor vital information such as coolant temperature, vehicle speed, ignition timing, and much more.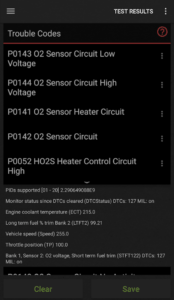 But if you need to record real-time engine parameters or if you're looking for GPS support, the paid version of inCarDoc is the wiser choice. But for basic sensor monitoring and diagnostics, the free version is more than enough for your needs.
3. Car Scanner ELM OBD2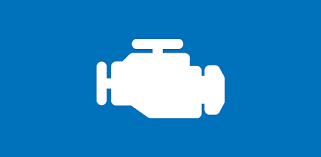 The Car Scanner ELM OBD2 app is compatible with Bluetooth or Wi-Fi OBD2 ELM327 scanners. This free version is enough if all you want is to determine the error code or MIL. But if you want more advanced features such as sensor monitoring or reading freeze-frame data, an in-app purchase of around $3 to $4 is required.
The only problem with Car Scanner ELM OBD2 is it only supports Android 4.3 and above. If you are using an older smartphone with an older version of Android, this one will not work in your device.
However, it is important to point out that Car Scanner ELM OBD2 has the highest rating among OBD2 apps in Google Play. It is also one of the most downloaded OBD2 apps that offer impressive performance and easy compatibility with most import and domestic OBD-equipped vehicles.
4. Dash Command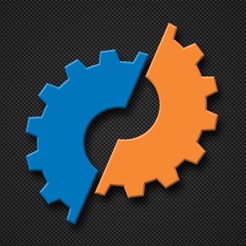 There's a reason why Dash Command won first runner-up for best mobile electronics product at the SEMA show. This  app supports all OBDII compliant vehicles. It is compatible with Bluetooth-powered ELM327 OBD2 scanners or hardware.
Dash Command also offers customizable gauges to monitor engine performance, fuel economy, and sensor readings. The paid version will also unlock a trip computer function to monitor vital parameters such as distance traveled, fuel consumed, fuel cost, elapsed time and drive time, total carbon monoxide emissions, and average fuel economy.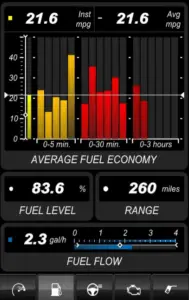 Dash Command even comes with additional features such as the skidpad function that monitors and displays lateral acceleration, braking, and cornering G forces. But most of all, Dash Command offers support for OBD2 diagnostics to erase that pesky check engine light.
Of course, most of the features of Dash Command can be unlocked with an in-app purchase. But still, this is one of the best free OBD2 apps for Android at the Google Play store.
5. Torque Pro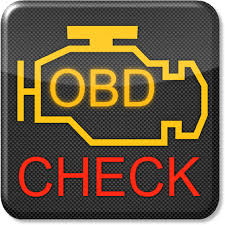 Alright I have a confession to make. This app is not free. But for less than $5 bucks (at the time of writing this) this app is worth it's weight in gold!
After trying out Torque Lite, I'm certain you'll want to upgrade to Torque Pro. This is the paid version of Torque Lite and offers more abundant features. Torque Pro can provide you with customizable gauges and widgets. It can provide tracker logs using GPS so you can monitor what the vehicle is doing at any point in the journey. Best of all, Torque Pro comes equipped with a dynamo-meter feature. This makes it effortless to determine the actual horsepower and torque figures of your vehicle!
Heads up, we wrote a full Torque Pro review here.
Torque Pro can also time the 0 to 60 mph sprint of your vehicle. Many drivers claim this app is more accurate than using plain old GPS! Of course, Torque Pro can also read the check engine light and reset CPU error codes. This app will also give you access to a massive fault code database to effectively lookup the fault codes from both import and domestic car manufacturers.
Torque Pro is applicable to OBD2 Bluetooth scanners. It may not work with cheap ELM327 Bluetooth adapters, but it connects flawlessly without interruptions.
If you don't want to spend $5 on Torque Pro, you can still enjoy the limited features of Torque Lite. It all depends on what you want (and what you need) from an OBD2 Android app.
What should I do if the MIL or check engine light is ON?
The first thing to do is to stop panicking. In most cases, the vehicle will still be drivable despite the presence of a check engine light, so don't worry. Try to slow down a bit and pay attention to the performance of your vehicle. If there are problems with the fuel supply, ignition, or transmission, you might notice symptoms of sputtering, hesitation, poor acceleration, or general loss of performance. But despite all this, the vehicle can still be driven, so keep your cool.
But if there's something seriously wrong with the car, you may need to park the vehicle or have it towed to the nearest garage. Whatever the case, try to search for a safe parking spot at best before the engine dies completely.
If you reached home without a hitch, it's time to pull out your trusted OBD2 scanner. If you don't have a scanning tool, it's time to get your own by reading this guide on the best OBD2 scanners.
Simply plug in the scanner to the OBD2 port, fire up the OBD2 app in your Android smartphone, and watch the magic happen. If you did it right, the error code and the meaning of the code will be presented right before your very eyes.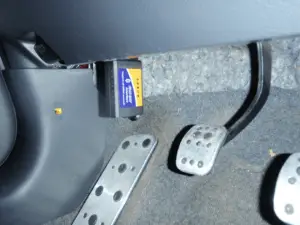 Now, this doesn't mean you won't be needing the services of a professional mechanic. Depending on the error code and your level of technical knowledge, it is always best to consult your trusted mechanic when replacing sensors or sensitive engine components.
The primary purpose of having an OBD2 scan tool and app is to know the source of the problem firsthand. In this way, you won't get fooled by shady or dishonest mechanics. For all you know, the mechanic will recommended a top overhaul when all your car needs is a new set of ignition coils or spark plugs!
Conclusion
Before downloading your preferred OBD2 app, it is better to choose an OBD2 scanner for your vehicle. Most of the free OBD2 apps listed above are compatible with most OBD2 adapters, but some of them encounter a lot of connectivity issues when paired with cheap OBD2 scan tools. And some scanners like the Bluedriver have their own app included!
You can avoid a lot of problems if you only buy OBD2 adapters from trusted and well-known brands. As usual, we suggest the BAFX, Foseal, or Bluedriver. But you can read more about that on our OBD2 adapters for Android guide