Best Spark Plugs for Horsepower
Denso (4504) PK20TT

NGK 3403 G-Power

ACDelco 41-962

NGK Iridium IX

ACDelco 9748RR Wires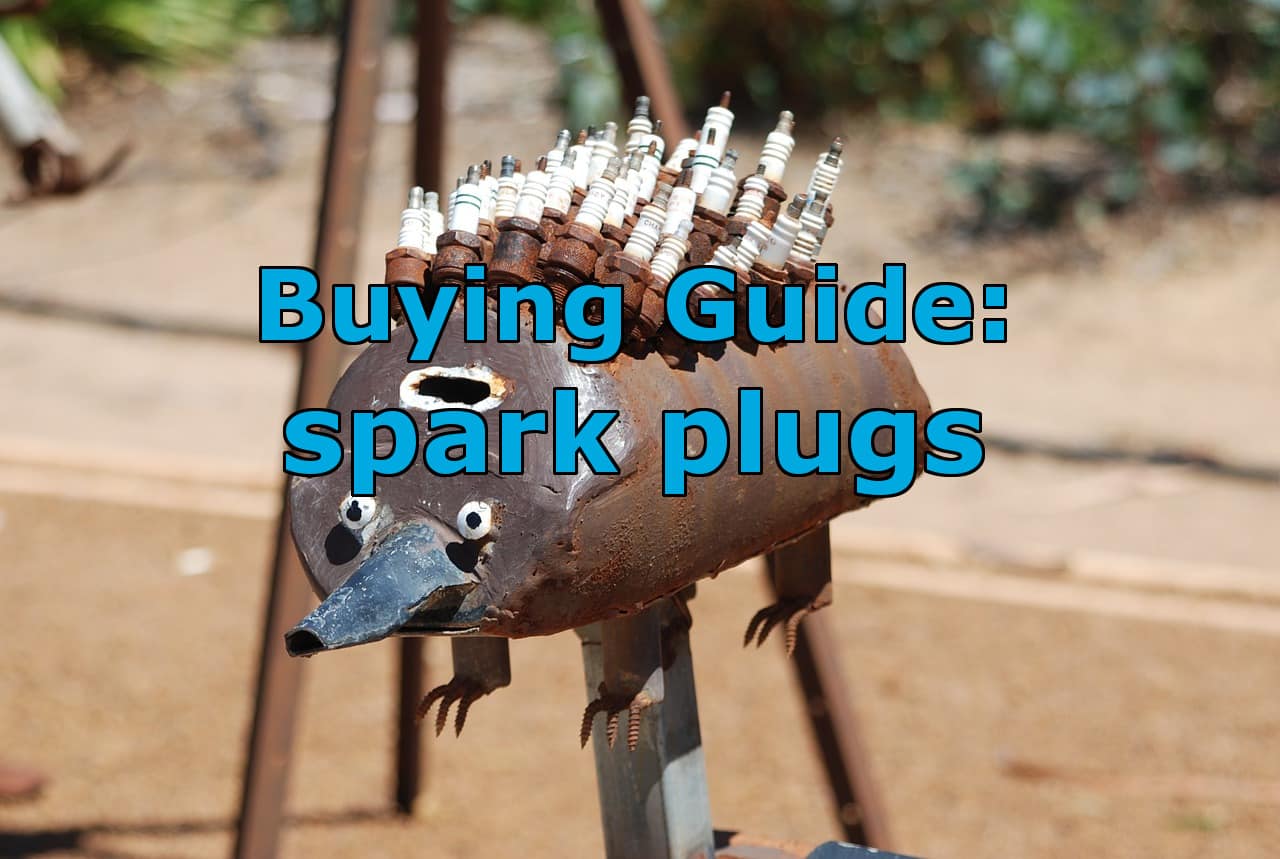 Hi there! My name is Matt and I'm here today with a guide to help you find the best spark plugs for your car or truck. Whether you want to increase horsepower, performance, or gas mileage, there's a spark plug for you. Read on to learn which one you should buy.
Top Spark Plugs Reviewed
| # | Preview | Product | Rating | Price | |
| --- | --- | --- | --- | --- | --- |
| 1 | | Denso (4504) PK20TT Platinum TT Spark Plug, (Pack... | 1,353 Reviews | $4.89 | Buy on Amazon |
| 2 | | NGK (3403) TR55GP G-Power Spark Plug, Pack of 1 | 175 Reviews | $5.15 | Buy on Amazon |
| 3 | | ACDelco GM Original Equipment 41-962 Double... | 650 Reviews | $6.01 | Buy on Amazon |
| 4 | | NGK (5464) BKR5EIX-11 Iridium IX Spark Plug, Pack... | 353 Reviews | $10.99 | Buy on Amazon |
| 5 | | ACDelco Professional 9748RR Spark Plug Wire Set | 2,014 Reviews | $38.75 | Buy on Amazon |
Denso (4504) PK20TT – The best OEM spark plug replacement
NGK 3403 G-Power – Best spark plug for gas mileage
ACDelco 41-962 – Best professional platinum spark plugs
NGK Iridium IX – Best iridium spark plug for the price
ACDelco 9748RR Wires – Best spark plug wire set
1. Denso (4504) PK20TT
Bottom Line
Platinum spark plugs priced just right! Good OEM replacement plug
Denso offers many automotive parts to the public. You can be sure the company's planning and manufacturing are backed by in-depth knowledge and research. These spark plugs are aimed at improving vehicle performance in many ways.
We suggest this site to make sure the Denso will fit your car: http://www.globaldenso.com
Let's look at a few highlights.
Pros
Better fuel economy when than the OEM spark plugs.
Superior quality thanks to a purified alumina powder insulator. This heightens the strength of the power surge and also improves the spark plug's conductivity. Denso spark plugs can handle high amounts of stress and extreme temperatures.
Titanium-enhanced ground electrode
Denso Twin Tip (TT) Technology means less obstruction for sparks. TT technology makes your car more fuel efficient with lower CO2 emissions. Your car will have far less misfires as well.
These spark plugs are available in a variety of sizes. You need to ask the dealership to match your vehicle's model with the correct type.
These spark plugs come at a lower price than other leading brands, but you still get superb quality for the price.
Cons
Doesn't last as long as Iridium spark plugs.
Vehicle manufacturers offer you branded spark plugs designed by themselves. While this brand may be a more affordable option, if your car is not of this brand, you run the risk that the plugs will be slightly different in size than your vehicle's original plugs.
Summary
Denso offers vehicle owners a high-quality spark plug. This item contains exceptional materials to withstand pressure and heat, but whether it fits your particular vehicle is the question. It may be smart to have them compared by a professional mechanic, rather than attempting the process on your own.
Vince tested these Denso plugs out on a 2004 Toyota Camry and the results were pretty impressive! Check out the full Denso PK20TT Platinum Spark Plug Review
2. NGK 3403 G-Power
Bottom Line
GPower platinum spark plug is designed to improve fuel mileage and decrease emissions! Win-Win in our book
These platinum spark plugs were designed to increase horsepower and lower emissions. We're not sure how much HP is actually increased, but some of our buddies swear that their "seat dyno" can feel more power. Haha, so take that for what you may ?
The NGK brand is one of the most trusted names in the automobile industry. NGK offers high-quality products. This kit also happens to be one of the more affordable options in the market. This item comes in packs of 6, which makes it ideal when it's time to swap all the spark plugs in your car. If only one is faulty though, you unfortunately have a higher expense than necessary. Be sure to use their quick lookup tool to make sure the G-Power will fit your car or truck: NGX spark plug lookup
What will you love about these spark plugs?
Pros
This is a platinum spark plug designed to improve fuel economy and reduce emissions.
The plugs are available in a variety of sizes. You need to make sure it fits your car's engine!
Cons
More expensive than most platinum plugs due to the claim for "lower emissions" and better fuel mileage.
Summary
NGK's reputation exists for a reason, and you can trust this manufacturer for quality and durability.
Check out the hands-on review that Mike did on these plugs if you're on the fence: NGK G-Power Review
3. ACDelco 41-962
Bottom Line
Our favorite highend platinum spark plug
Dual platinum tips enables the ACDelco Platinum Spark Plugs to deliver a cleaner spark and longer service life. It's not uncommon to see these plugs keeping cars with 200,000 miles chugging along!
ACDelco is another brand which ranks high on the list of the best spark plugs for import or domestic vehicles. The company is known for the excellent parts it provides to the motoring industry. You can consider this as a wise option when you're in need of new spark plugs.
Pros
Designed and engineered for longer service life.
The dual platinum tip prevents corrosion.
The shell of this plug is covered in a corrosion resistant substance.
Less power (lower voltage) is needed to initiate a spark. This is beneficial for saving your car's battery life. This is thanks to the platinum center electrode.
One problem with spark plugs occurs when the spark gap changes; this could cause misfires. Luckily, this spark plug is designed with fortified metal components so the spark plug gaps remain consistent throughout. This means you will have fewer misfires and the same amount of power will always be necessary to create enough spark to result in combustion.
The seal of the spark plug helps minimize compression leakage and reduce radio frequency interference which could damage your engine.
Though this plug incorporates modern technology, it can also be used on older vehicles.
You can drive up to 100,000 miles before it's necessary to change an NGK spark plug. This is dependent on how you handle and care for your car.
Cons
Iridium is more durable than platinum. If you prefer iridium plugs you may want to consider purchasing another product.
If your vehicle isn't manufactured for NGK spark plugs you run the risk that they won't work as effectively as your manufacturer's original or recommended brand. This is extremely important. Check the owner's manual to be sure.
Summary
NGK is an excellent brand to consider for your vehicle. You're guaranteed high quality, and this product's additional features in terms of its seal and corrosion protection will enhance its functionality further.
4. NGK Iridium IX
Bottom Line
Iridium plug that is designed to offer high performance, instant throttle response, and smooth idling. Little more expensive than Platinum but lasts longer and delivers more!
We couldn't leave this list with only Platinum plugs, so here is one of our favorite and top Iridium spark plugs – NGK once again brings home the bacon!
If you want spark plugs for better performance and buttery smooth idling, then Iridium plugs are the perfect choice. Prepare to pay up to three times (or more!) for Iridium vs Platinum, but they'll usually last longer, deliver more horsepower and breathe new life into your car!
Some people swear by the ACDelco Iridium plugs, but we love the NGK.
Pros
Thanks to its intricate wiring this sparkplug requires very low voltage to perform its task. This translates into power savings for your car and better battery life.
The center is laser welded with a 0.6mm tip.
The center is iridium tipped.
The ground electrodes are manufactured from double iridium.
NGK offers a warranty on its products. If you do run into trouble there's an excellent chance the company will help you sort it out through repairs or replacements. This depends on the type of problem you experience.
The design of these spark plugs causes insulation of the chambers via ribbed insulation grooves. This means there is a smaller chance your spark plugs will misfire.
Easy to install.
Cons
Iridium is a more expensive spark plug option compared to Platinum plugs.
You always need to make sure the spark plug is compatible with your car in terms of size. You don't want to be left with expensive parts you can't use.
Summary
Sometimes a high price is a sign of exceptional quality. That is the case with NGK Iridium IX's. The manufacturer makes it easy for vehicle owners to look after their cars with very little maintenance, and even the installation is effortless. If you can afford these plugs, get them.
5. ACDelco 9748RR Wires
Bottom Line
Great fitting wires that are a perfect OEM replacement
Your spark plugs won't perform their job if they're not connected to a proper wire set. When your engine starts misfiring, you may want to check for cracks in the spark plug wires.
ACDelco offers you this wire set if your car's needs replacement. The company proudly deals with most major vehicle manufacturers, so your car will surely function properly if you install these. What makes them so sought after?
 Pros
These wires can withstand high temperatures thanks to fiberglass and silicon insulators.
96% of vehicles will be able to use them.
The design of these wires helps make sure that the connection is watertight.
Cons
Using different brands may become problematic, and it may be smart to use these wires only when your vehicle is manufactured with them.
There are "fakes" being sold by some stores. If you purchase these, make sure the buy from the "fulfilled by Amazon".
How do you choose the best spark plugs for your vehicle?
So you've got your wireless OBD2 adapter and there's no check engine light. You don't have to worry about Johnny Law because you've picked up a nifty radar detector. But your hotrod just isn't running as well as it used to. You've noticed some slight stalling and that GM LS1 engine just isn't purring like it should. If you've experienced this…
It might be time for you to replace your spark plugs!
The spark plugs in your car are essential if you want to reach your next destination. Your car may run a while without oil or water; however, your spark plugs activate your engine, so you need them to be in perfect condition at all times. But what spark plug should you be using? We highly recommend you read your car user manual because there are four major types of spark plugs.
Recommended: https://scanneranswers.com/best-led-headlight-conversion-kit/
What kind of spark plugs do I need?
Before forking over your hard-earned cash for a new set of spark plugs, you need to figure out which type you need. There are 4 different types of spark plugs and they are listed below with a brief explanation.
Four Different types of spark plugs:
Iridium – Often considered to be the best spark plugs for high performance and longevity. Iridium usually lasts 25% longer than platinum, but you guessed it, they're usually more expensive! The electrode is .4mm and the smallest of all four.
Platinum – An upgrade from Copper plugs that can last up to 100,000 miles of usage. You'll need Platinum plugs for most newer vehicles that utilize distributer-based systems
Double platinum – Are these twice as good as single platinum? Not exactly. The design is called a "waste spark" and sends a spark on compression but then wastes the spark on the return. Basically they offer slightly higher performance, but not worth the extra money unless your owner's manual calls for them.
Copper Core– These are designed for old (think 80s…) style vehicles that run carburetors. These plugs have the largest diameter electrode of 2.5mm.
Austin explains these different spark plug types well in this video
Why would I need spark plugs?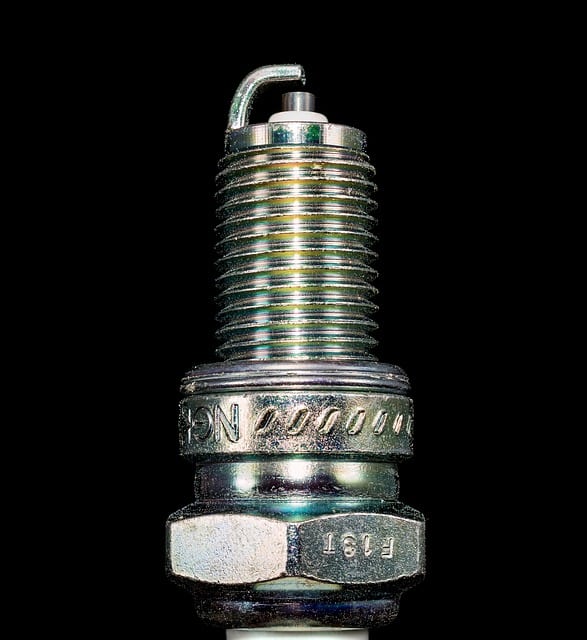 Spark plugs are designed to produce a small spark of electricity that leaps across a short distance between the center electrode and ground electrode. Once fuel is injected inside the combustion chamber, it is the spark plug's job to ignite the high-compression mixture of fuel and air. This combustion process enables the pistons to move up and down to propel your vehicle.
Spark plugs are the focal point of the combustion process.
Spark plugs also extract heat from the combustion chamber and transfers it to the vehicle's cooling system. These high temperatures mean your spark plugs need to be manufactured from the highest quality materials, otherwise they won't stand the heat and could malfunction prematurely.
Their presence is essential and their quality is vital. Low quality spark plugs may quickly wear out; this can leave you in the lurch without warning. High-quality spark plugs last thousands of miles so you don't have to change them frequently. In some modern cars, spark plugs are quite expensive so you need to make sure the correct ones are installed to last you a long time.
What should I look for in buying spark plugs?
The brand is not the most important part of the equation. While it is normal for engines or car brands to prefer a specific type of spark plug from an OEM manufacturer, the most important thing to consider is the serial number of the spark plug.
Check the owner's manual of your vehicle to determine the serial number of the OEM spark plug. It is extremely important to follow the recommended spark plugs indicated in the owner's manual. Using the wrong spark plugs is simply a waste of time and money. It can also damage your motor.
For example, if your vehicle should be fitted with NGK LZFR5B1-11 spark plugs, make sure to choose the exact same serial number. The LZ code means the spark plugs are NGK Lazer Iridium and are one of the most expensive spark plugs you can buy today.
When you're looking for spark plugs you need to keep the following guidelines in mind:
Size
Vehicles differ in size and engine design. Make sure you purchase spark plugs that will fit inside your vehicle's cylinder head. Check the owner's manual to be sure.
Quality
If you have a newer or modern vehicle, you will most likely need Platinum or Iridium plugs. Make sure you choose a brand which uses quality materials during manufacturing. This determines how quick the spark plugs respond and how long they'll serve you well.
Functionality
Do you run a super-charger and need the best spark plugs for horsepower? Or do you have a Honda Accord and just want the best spark plugs for gas mileage?
High quality spark plugs will burn off residue from the combustion process so you don't have to clean them constantly. You can change your spark plugs yourself, but otherwise you can get it done during regular vehicle servicing.
How often do you need to change your spark plugs
Iridium plugs can last up to 125,000 miles and Platinum is close behind at 100,000 miles. But if you're running a turbocharger or high-performance engine the combustion is often increased which means more wear on your plugs.
Your car manual will give you the best estimate. However, if any of the following occurs you may need to change them sooner: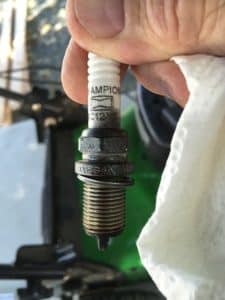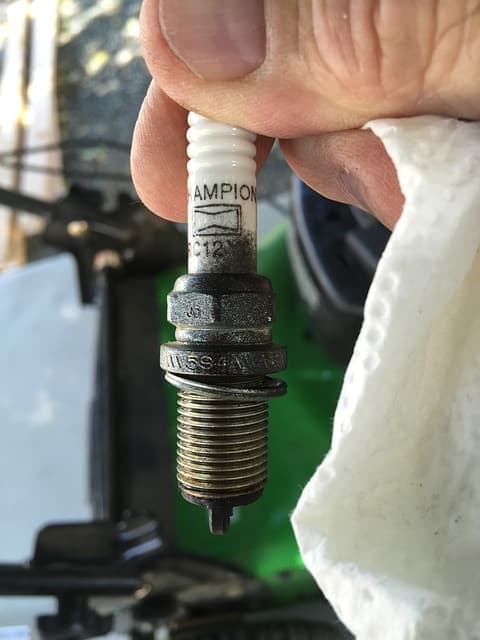 6 signs that you need to change your spark plugs
1. Idling troubles
The vehicle should idle smoothly and consistently. If the idling is jittery or makes your car vibrate excessively, get your spark plugs checked immediately.
2. Hard starting
Is your vehicle hard to start, particularly in cold weather? You better get your spark plugs checked. Worn plugs won't be able to start your car. Repeated and prolonged cranking of the motor can also drain the battery.
3. Engine misfiring
Your car may run, but it might experience occasional misfires during your driving. With worn spark plugs, all cylinders can't function properly. You also run a risk of increased emissions.
4. Surging
If your vehicle starts and stops intermittently, your spark plugs may be faulty. Your vehicle will jerk forward and slow down without warning, which is dangerous and frustrating.
5. Fuel consumption problems
As your spark plugs deteriorate over time, their efficiency influences fuel economy. It can lower efficiency up to 30%, but changing your spark plugs will quickly fix the problem.
6. Can't accelerate
If your vehicle drags more than usual when you step on the accelerator, your spark plugs might be at fault.
If any or all of those symptoms are present, you should have your spark plugs checked immediately. You may need to clean or replace the spark plugs when necessary. If you still refuse to pay attention to the danger signs of a dad or faulty spark plug, you run the risk of stalling in the middle of the road and eventually damaging the engine in the process.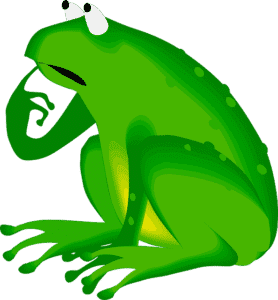 Leaving Thoughts
So there you have it. The best spark plugs that you can buy for your car or truck. There are a ton of options out there and we hope this buying guide has helped you! If you have any questions, leave a comment below, or contact us!
Check out: https://scanneranswers.com/best-car-wax-and-paint-sealers-for-the-value/
Matt