Microfiber Towels
Meguiar's X2020

Chemical Guys Premium

AmazonBasics

Zwipes 735

Chemical Guys Microfiber Applicators
Summary
lkn;jn;kjn;kjkjlkjlkj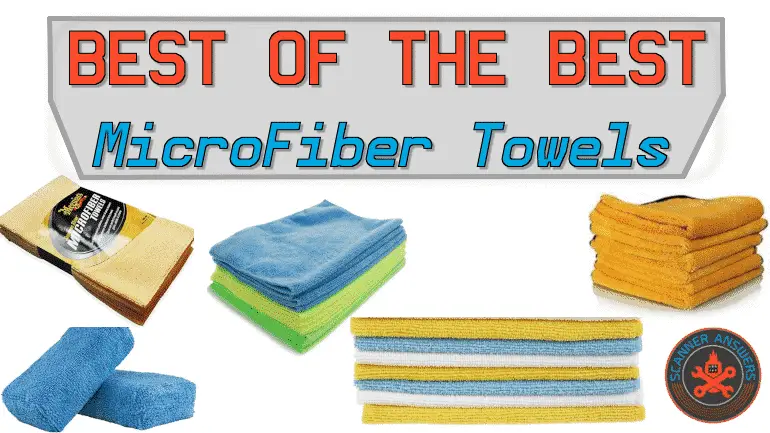 Ditch the Foam and Terry Cloth!
Vince here to bring you another knowledge bomb on keeping your vehicle looking fine! Today we're going over five of the best microfiber towels for car detailing and waxing. Whether you need bulk microfiber towels, microfiber towels for spray wax, or towels for general automotive detailing purposes, we've got you covered!
| # | Preview | Product | Rating | Price | |
| --- | --- | --- | --- | --- | --- |
| 1 | | Meguiar's X2020 Supreme Shine Microfiber Towels -... | 11,655 Reviews | $10.83 | Buy on Amazon |
| 2 | | Chemical Guys MIC_507_06 Professional Grade... | 14,691 Reviews | $18.39 | Buy on Amazon |
| 3 | | Amazon Basics Microfiber Cleaning Cloth,... | 70,266 Reviews | $12.64 | Buy on Amazon |
| 4 | | Zwipes 735 Microfiber Towel Cleaning Cloths, 12... | 12,874 Reviews | $10.05 | Buy on Amazon |
| 5 | | Chemical Guys MIC 292 08 Premium Grade Microfiber... | 26,932 Reviews | $16.27 | Buy on Amazon |
Top 5 Best Microfiber Towels
Meguiar's X2020 – Best overall automotive microfiber towels
Chemical Guys Premium – Another great microfiber towel for vehicle detailing
AmazonBasics – Microfiber towels for cars in bulk
Zwipes 735 – Best value towels for home use
Chemical Guys Microfiber Applicators – A nice idea
Now because we're a bunch of car guys and usually leave the house cleaning to our wives, these are our favorite microfiber towels for automotive applications! While I'm sure they work perfect cleaning the bathroom or kitchen granite counter-tops, or sunglasses, we mainly tested them on our cars and trucks.
With that said, let's get on with it!
1. Meguiar's X2020
Bottom Line
16×24 inches – gets lots of work done – 80 20 blend – Perfect for washing, waxing and detailing. If you're a car guy like me, you will love the Meguiar's X2020 Supreme Shine Microfiber Cloths.
Meguiar's is a trusted name in the auto detailing and finish industry. They have an impressive lineup of cleaners, polishes, and waxes to maintain the like-new finish of your ride. I guess it's only natural that Meguiar's introduces a lineup of their own microfiber towels for removing wax and polish on automotive paint.
The X2020 Supreme Shine Microfiber Cloths rock!
This pack of 3 microfiber towels worked great when I used them to polish my car. I am now a firm believer that, according to Meguair's, this is the ultimate wipe off towel for glass, plastic, chrome, and paint. The thick and dual-sided microfiber pile allowed me to remove the residue much faster when I waxed my vehicle. This towel gave my car a lint-free and scratch-free finish with minimal effort. I was able to remove the leftover residue of wax on the hood, roof, trunk, pillars, and doors before I folded the towel.
Find it from Amazon here: Meguiar's X2020
I'm sure that microfiber towels from lesser brands might offer the same level of cleaning performance as this kit. But the luxurious softness and durability of the towel made these my favorite so far since I spend a lot of time cleaning and detailing my vehicles. I was particularly impressed on how well the towels were able to clean the insides of the windshield and side windows. You can use them dry or damp and they produce the same great results.
Pros
80/20 makes them a perfect all-around towel for waxing, interior detailing, and trim work. Sizing it at 16″ x 24″  means it's a large enough towel to get tons of work done. Doesn't shrink (at least noticeably) in the wash and doesn't leave streaks.
Downsides
They are not the greatest drying towel and they cost slightly more than some others on this list
2. Chemical Guys
I also like the Chemical Guys Premium Microfiber Towel simply because they are softer and thicker than the Meguiar's X2020 Microfiber Towel. This is pack of six microfiber towels is slightly more expensive than other towels on this list but they are more plush, and thicker than others.
With a microfiber blend ratio of 70/30, the towels are ideal for sensitive detailing jobs like removing scratches and swirls. Each towel is also constructed with two sides:
The high pile side is great for removing dust and dirt and intense surface buffing. The short pile side is great for removing wax and polish residue. The dual weave design on both sides offer superior cleaning and wiping power without using cleaning agents.
Check the price on Amazon: Chemical Guys Microfiber Towel
What makes the towels really stand out are the silk-banded edges. This makes it clear that the towels were designed for professional use since the edges will protect sensitive surfaces from scratches and swirls. If I were to choose between the Meguiar's X2020 and the Chemical Guys Microfiber Towel, I would have to choose both, although I have to admit that I'm a Meguiar's fanboy so my choice might be biased 😉
These towels are perfectly sized at 16" x 24" so you can basically wax or polish an entire automobile using only a few.
Pros
70/30 blend makes it a great towel for most automotive work. Large sized and silky smooth edges ensure no scratches. Very plush and wont' scratch paint.
Downsides
About three times more expensive per towel compared to others in this guide.
3. AmazonBasics Microfiber Cleaning Cloth
Bottom Line
9010 blend – 12×16 inches sized – Terrifically low priced makes it the best microfiber towel for the money – bulk 24-pack gives you plenty of towels – decent for exterior work but excels at interior detailing
This one is for all you out there looking to pinch pennies and get the cheapest microfiber towel possible. Maybe you just spent your last coin on that new Garrett GT3076R turbo for you Honda, or need to fuel up the diesel tank in your 7.3 Powerstroke, either way, you're looking for a deal that won't break the bank.
Enter the AmazonBasics Microfiber towel. I believe it's the best value cloth if you're looking to buy in bulk and save a few bucks.
If  you need a low priced, absorbent cleaning cloth for the home, car, or RV, the AmazonBasics Microfiber Cloth will not disappoint
When it comes to microfiber, the price is usually an indication of quality. But don't be fooled – There are towels that cost more yet are less durable than these. The AmazonBasics offers great value for money. This is the 24-pack and it costs almost the same as the Zwipes 12-pack. You basically get 2x more towels for the same amount of money as the 12-pack.
That makes them the cheapest microfiber towels on this list.
This towel has a blend ratio of 90/10. They are not as soft or plush as the other towels in this test, but they can still absorb up to 8 times their own weight in water. Each towel measures 12" x 16" and can be used at home, in the car, or in your RV. The ultra-soft and non-abrasive texture is great for removing wax and polish in the paint without leaving swirl marks or annoying traces of lint.
AmazonBasics Microfiber Cleaning Cloth
The towels can be washed and reused plenty of times without affecting the absorbency and softness of the fibers. However, I did have some durability issues with the towel. I noticed the seams and the edges of a couple of the towels were beginning to tear and fall apart about two or three washes. These are also not as thick as the other microfiber towels in this review, so they are best used in wiping rather than washing.
Pros
Low priced bulk microfiber cloth – works decent for most exterior vehicle paint detailing and is perfect for interior cleaning for your truck, car, SUV, house or whatever.
Downsides
Two of the towels started having a seam tearing after three washes. Granted I was being rough with them while washing and waxing, but don't expect them to last for years.
4. Zwipes 735
This is the 12-pack option of the Zwipes 735 Microfiber Towel Cleaning Cloths and at the time of this review these come in at less than a buck a towel making them some of the cheapest microfiber towels that we've tested.
Bottom Line
Cheaper than the Meguiar's and Chemical Guys, but more expensive than the Amazon Basics. Quality is decent but could be better. The saving quality is that I gave them to my wife and she loves them! I'd honestly get the Amazon Basics, or Meguiars Microfiber towels instead of these. But if you need a quality set of microfiber towels for the car, home, boat, RV, office, garden, porch, workshop, or patio, this 12-pack set of Zwipes offer good value for money.
Now I'm going to get this out of the way first, these are not the best for automotive use. Now I know a lot of you tight wads out there were hoping to find a cheap microfiber towel, but here's the thing… If you're using it on your vehicle paint to wash, wax, dry, etc, and the towel is low quality, you could do much more harm than good! With that said, if you're in a pinch, or just really don't want to spend 50 cents more on a better towel,  then this would be a decent option.
I do think these towels are great for interior detailing jobs like cleaning and conditioning the dash or leather upholster, cleaning windows or glass in the home, and even cleaning the kitchen counter-top. My wife liked them and I gave them to her….
You can find them on Amazon: Zwipes 735
This microfiber cloth is able to absorb eight times its weight in water, but it dries in half the time compared to other cotton towels. The towels are soft and plump enough for many uses.
I'm not totally sure about the density, but the Zwipes is manufactured with 110,000 fibers per square inch. It is thick enough to effectively wipe out dirt and dust without using water or harsh cleaners.
The best thing about this kit is they are super easy to clean. Simply throw them in the washing machine with liquid detergent and you're done. Each towel is approximately 12" x 16" which is a little smaller than I'm used to but I found that it's a more "nimble" towel.
Pros
Dirt cheap and excellent and picking up dirt! Great for interior detailing or house cleaning
Downsides
Not sure the GSM or density. Not the best towel for exterior automotive use (waxing and paint work). Small size may or may not be a con
5. Chemical Guys Microfiber Applicators
I got tired of reviewing towels (com`on, there's only so much you can write about them!) that I decided to take these for a spin… and the results are surprising.
Bottom Line
Cool concept but the quality isn't worth the price… You might have better luck with these than I did. They're good until they go through the wash or any buffing/waxing process. I'll personally stick with microfiber towels until I can find a better microfiber applicator pad.
The Chemical Guys Premium Grade Microfiber Applicators are a unique product. The applicators are basically microfiber towels wrapped around an absorbent sponge, so you basically get two products in one.
I did find these to be a one-trick pony. Sure, it is great to use for applying paint cleaner, wax, polish, or sealants. The thick 70/30 microfiber cloth absorbs a lot of dirt and moisture and is great for general cleaning inside or outside the home. But these are not great for wiping or washing the car and the durability sucks! It seems like they last one or two trips through the wash and have to be GENTLY used when applying wax.
This is unfortunate because I really liked the idea of a microfiber applicator sponge and towel… Unfortunately this on just didn't work very well for me. I guess if you're using it for gentle jobs like a spray wax or waterless car wash they might be good, but I wouldn't use them for any kind of "scrubbing" job.
In my review, I used the Monster Blue, but this product is also sold in other variants. The black microfiber applicator is designed for dirty jobs like cleaning wheels and tires, detailing the engine bay, and applying tire gel. The tan microfiber applicator is designed for interior and leather surfaces while the gray microfiber is meant for waxing and polishing.
Combine this with our DIY car soap and you got yourself a winning combo!
Pros
Contoured and fits nicely in the hand. Nice idea. Good for light cleaning jobs (spray wax, waterless wash)
Downsides
Durability. They seriously don't last more than one or two uses. About the same price as a decent microfiber towel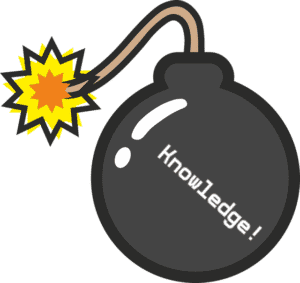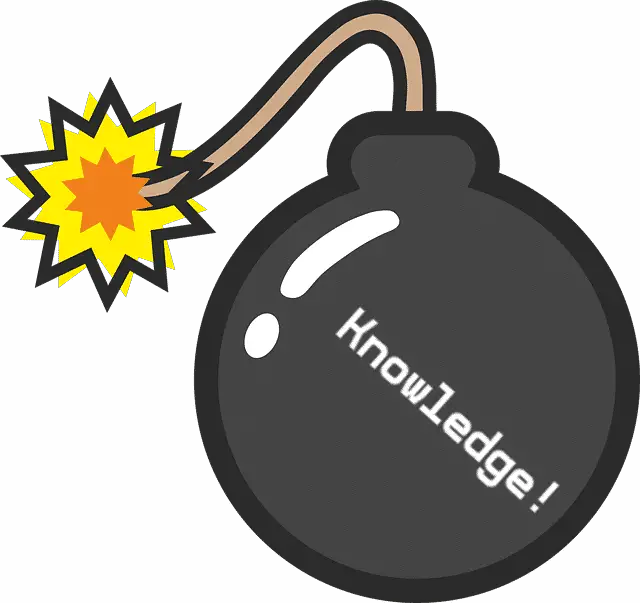 Are you still using foam wash mitts and terry cloth towels to wash, wax, or polish your vehicle? There is nothing wrong with using terry cloth towels for the exterior and interior of your vehicle, but there is a better way to wipe the surfaces of your car, truck or even your home.
I'm sure you've heard of microfiber towels before. They come in a variety of thickness and colors and they are usually sold in packs of six or twelve towels. You should definitely consider microfiber if you demand the most efficient and lint-free cloth to use in your car. This wonder cloth has the ability to absorb dust and dirt while wiping the surface clean.
Before we get to our list of the 2019 best automotive microfiber towels, let's talk a bit more on what makes microfiber a little bit more special than your run-of-the-mill cloth.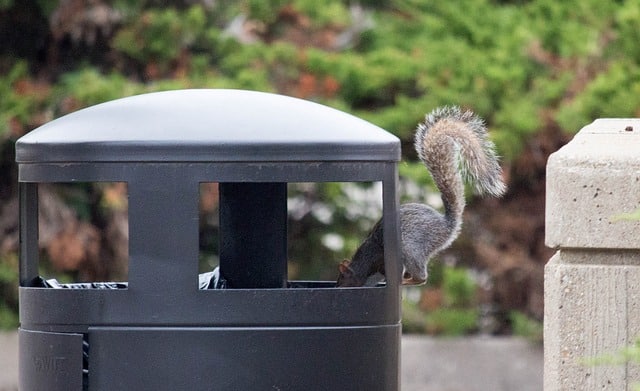 Characteristics of Microfiber Towels
Microfiber is a blend of two materials, which are polyester and polyamide. Did you know that a single strand of microfiber is about 1/100th the diameter of human hair? Imagine a bunch of microfiber strands sewn together. What do you get? It's a towel that has the capability to absorb water and trap dirt, dust, and grime.
Blend Ratio – 80/20 or 70/30, oh my!
Microfiber towels are classified according to the blend ratio and the density of the material. The blend ratio will tell you how much polyester and polyamide were used in the towel. You will typically find the blend ratio on the tag of the microfiber towel. If the blend ratio is 30/70, this will typically imply the towel is composed of 70% polyester and 30% polyamide. The general rule is that the towel will get softer and fluffier as the polyamide ratio increases.
This means that a microfiber towel with a ratio of 80/20 will not be as soft and plush as a towel with a 70/30 ratio. Based on this rule, the 70/30 microfiber towel will be able to absorb more water and dirt compared to an 80/20 microfiber ratio.
Density and GSM
In terms of the density, the figure is expressed as grams per square meter or GSM. A higher density will mean that there are more fibers per square inch of material. If the GSM of your microfiber towel is 600, it means it has 600 grams per square inch of fiber. Compared to a microfiber towel with a GSM of 350, the GSM 600 will be softer and thicker than a microfiber with 350 GSM.
This is not to say that a lower density microfiber is not good for thorough cleaning. It is all in the application. If you need a microfiber wash mitt for the car, make sure you are getting a towel with a high polyamide ratio and higher density. This will allow the towel to absorb a large amount of soapy water so you can wash your entire vehicle without constantly wringing out the wash mitt.
With that being said, a microfiber towel with a lower polyamide blend ratio and low-density figure means the cloth is best suited for buffing, waxing, or polishing. Microfiber, in general, is also more durable than a terry cloth towel, making them ideal for long-term use.
Why is microfiber better than ordinary cloth?
It all has something to do with the construction of the fabric. Microfiber is the preferred choice of consumers simply because:
It absorbs a lot of water. Microfiber is able to soak water many times better than an ordinary sponge.
It attracts dust and dirt. The good thing about microfiber is it has a positive charge so it can attract and suck in dirt like a powerful dirt magnet. You can clean dusty and dirty surfaces without using harsh chemical-based cleaners.
It dries quickly. Microfiber has the ability to dry quicker than a comparable cotton towel.
It is more durable and lasts longer. This makes microfiber a more economical choice compared to cotton towels and synthetic chamois materials.
It is softer and lint free. Microfiber towel is many times softer than cotton and makes them ideal for delicate or sensitive surfaces. The fabric is also lint-free and leaves no residues on the surface.
It is easy to clean. Since microfiber is inherently more durable than cotton, you can simply throw them in the washer and let dry. High-quality microfiber towels can be washed over and over without showing traces of degradation.
It is more hygienic. Studies have shown that microfiber can effectively trap 99% of bacteria compared to only 33% when using conventional cloth.
Conclusion
It is tricky to choose a single winner in our list of the best microfiber towels.
But my favorites will have to be the Meguiar's X2020 and the Chemical Guys Premium Microfiber Towels since they produced the best results when I was cleaning and detailing my car.
If you want a bulk towel pack and a low priced microfiber cloth, go with the AmazonBasics.
Throw away your old towels and get your hands on a quality set of microfiber towels. You won't regret it.
 Pro Tip 
Want to save time and your body? Consider using a powered polisher/sander like the
Porter Cable 7346SP or 7424XP
instead of a plain 'ol cloth!
-Vince