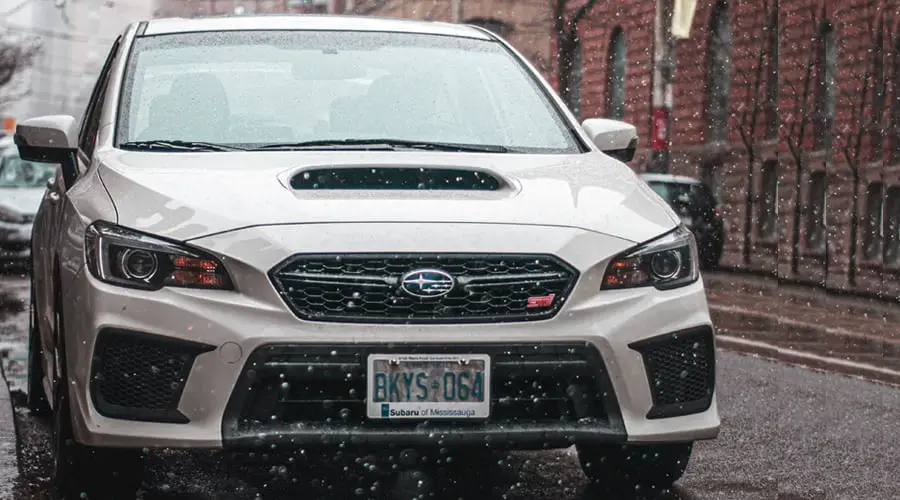 Source: unsplash.com
If you want to tune your WRX Subaru and are doing some research, you'll eventually come across the Cobb Tuning Accessport V3. A new one sells for around $650 so they're not cheap. If you're asking, is it worth it for your Impreza WRX Subaru? I say yes, it is.
If you haven't read a lot about the Cobb Accessport V3, here is some basic info to give you basic working knowledge.
It's a smartphone-sized device that easily plugs into the OBD2 port on your WRX. It is preloaded with maps that address various vehicle conditions or stages of tune. You can access more maps online as well and customize your maps to suit your WRX set up. If you have added an aftermarket power package with a J-pipe, you can do a Stage 2 tune for this. You can also look at changing features such as shift light, launch control, and flat-foot shifting and do performance testing along with data logging, diagnosing, and clearing trouble codes. This gadget lets you configure up to six different gauges so you can monitor your engine performance as you go. It logs them as well. The other bonus is that it allows you to have your car professionally custom-tuned so your car is optimized just the way you want it. You can also pick it up in the Cobb Stage 2 WRX Subaru Power Package
WRX Stock Tune Versus the Accessport V3 Tune
When you first get your Subaru Impreza WRX, you'll discover that it has good power and is really fun to drive. It almost has too much throttle for daily driving – you want 20 percent throttle but you end up with more. The problem with this is you get power at the outset and but it doesn't have as much to offer at the higher RPMs. Unfortunately, this stock tune means its hard to drive the WRX conservatively. If you're using it for higher speeds, that's fine, but for those using their WRX on their daily commute, it is problematic because it wants to go fast all the time. It isn't great as a cruising car in slower traffic or stop and go.
This is where Cobb tuning is worth what you pay for it. You do the easy install through the OBD2 port in your car with a simple plugin, choose your map such as the Stage 1 tune for 93 octane, and install. You can also do one for 91 octane if you prefer. The install and reflash are simple and the Accessport manager easily takes you through each step until its complete.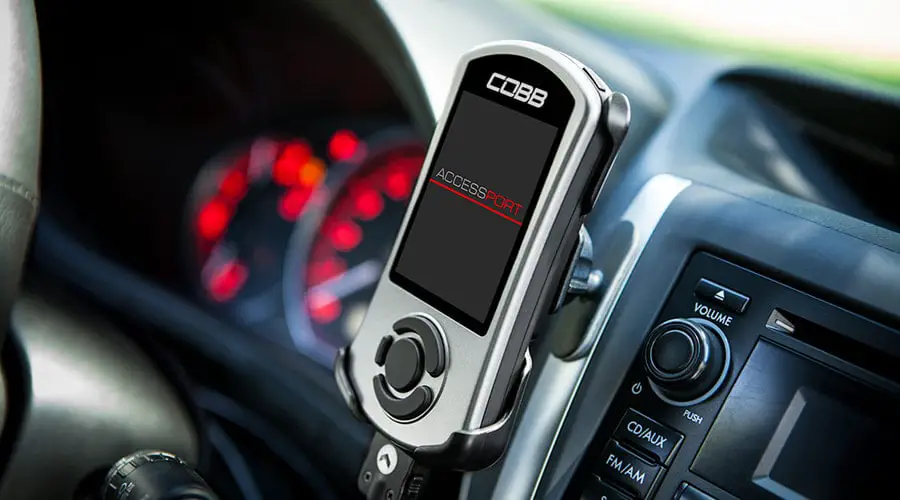 Source: cobbtuning.com
Once you have the tune installed, get ready for a change. You will find your WRX much easier to drive. It will be perfect for your daily commute if that is what you need it for. It slows it down at low throttle and it's not that you lose power or torque so much as it evens out the power. You get it across the board rather than all at the beginning of the acceleration. If you are forced to drive conservatively, this tune really helps. While the tune obviously helps with more than that, it is actually good to know as we can't all drive our WRX's like we are racing.
That said, the Stage 1 tune also lets you go when you hit the gas and want some pick-up and offers great power to the redline with no issues. The power delivery is better and more consistent than it was with the stock tune so you can better predict what the power is going to be rather than getting it all upfront. You get a max power boost of 19.5 PSI and can play with the maps to improve those numbers as well. That's one of the benefits of this Cobb Tuning Accessport, the ability to do custom tuning. You can optimize it as you want without a lot of fuss. Easy access to maps and changes makes reflashing the car quick and simple.
So, is the Cobb Accessport V3 worth the money? Yes, it is.
Whether you want it for racing power or daily driving, its off-the-shelf tunes are great. You can improve the car's performance easily, including lap times and horsepower while also doing the day to day commute in comfort. It holds benefits on both sides of the coin.
The Stage 1 tune makes it work on all levels. Your Subaru WRX will be easier to drive and control, delivering a predictable power boost compared to the original stock tune. The peak boost is good as well. The great thing is, while the Stage 1 tune is great, there are even more maps where you can make tweaks and customizations to improve your car's performance even more.
Final Thoughts
When you have an Impreza WRX, you will have a hard time not driving it like a Subaru race car! Buying a Cobb Accessport V3 does just that. While the Accessport is somewhat pricey, it is worth the money you will spend on it. It offers the drive you want and lets you make customized maps to not only increase lap times if you are racing but also to enjoy your daily commute. It is easy to install and the online options for maps and easy installs are perfect for your WRX.
If you have the money, buying the Cobb Accessport V3 is worth it. Keep in mind this is not just a one time use. While you can certainly tune your WRX and go, you can always choose a new map and make additional changes. If you change your set up or add a power package, just adjust the tune and reflash the car. The Accessport is married to the car until you uninstall it so you can make changes as you want. This is a great purchase for an even better Subaru WRX drive.
Check out more of our Cobb guides: