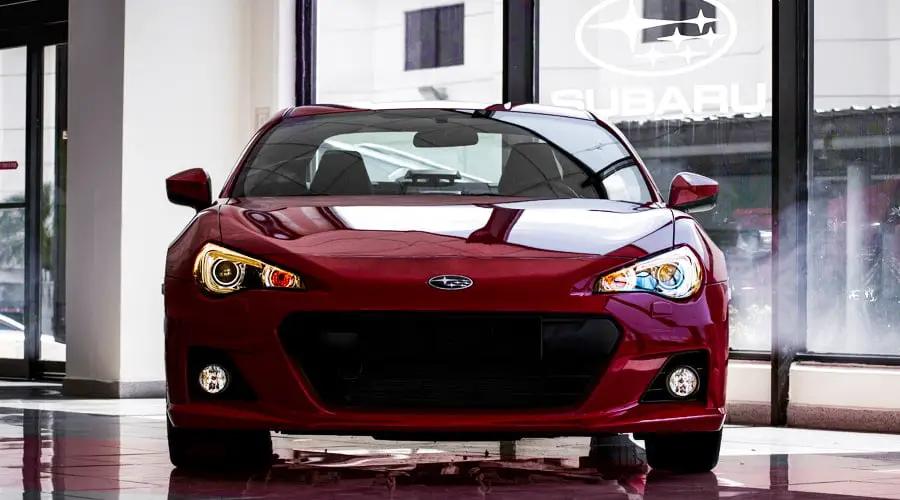 Subaru is one of the most well-known builders of rally cars. Their ability to design and build race cars that are capable and versatile is stellar and they're always reliable, quick, and performance-driven. Subarus are consistently at the top of the list when you are looking for a fast car with great drivability. Here are their 15 fastest Subaru cars when assessed at zero to 60 mph. They don't all look particularly sporty but each offered great speed and power. The list is from slowest to the fastest.
1. Subaru Baja Turbo
Named after the Mexican Baja 1000 off-road race, this car was only manufactured from 2003-2006. It wasn't a classic looking car but it was fast. The turbo model with a manual transmission went from zero to 60 in 7.3 seconds. Its output was 210HP from a 2.5-liter turbocharged flat-4 engine. With a manufacturer's limited top speed of 130 mph, it was the best-looking car, but it was fast.
2. Subaru SVX (Alcyone in Japan)
The Subaru Japanese name for this car, Alcyone, is the name of the brightest star in the Pleiades constellation. The SVX stands for Subaru Vehicle X. This was another short-lived venture with models from 1991-1996. It was available in automatic only but was still able to go from zero to 60 in 7.3 seconds. It had a top speed of 143 mph and a 3.3-liter flat-6 engine with an output of 230 HP and 224 pound-feet of torque. You can still find them for sale online today here and there.
3. Subaru Legacy 3.6R
This is one of the quickest cars that Subaru ever made with a 3.6-liter flat-6 engine that went from zero to 60 in 7.1 seconds. It wasn't the strongest in horsepower coming in at 256 but it was quick and one of their best cars when it came to pick up and speed. And once you slap on some Subaru aftermarket parts, it turns into a beast of an AWD monster.
4. Subaru BRZ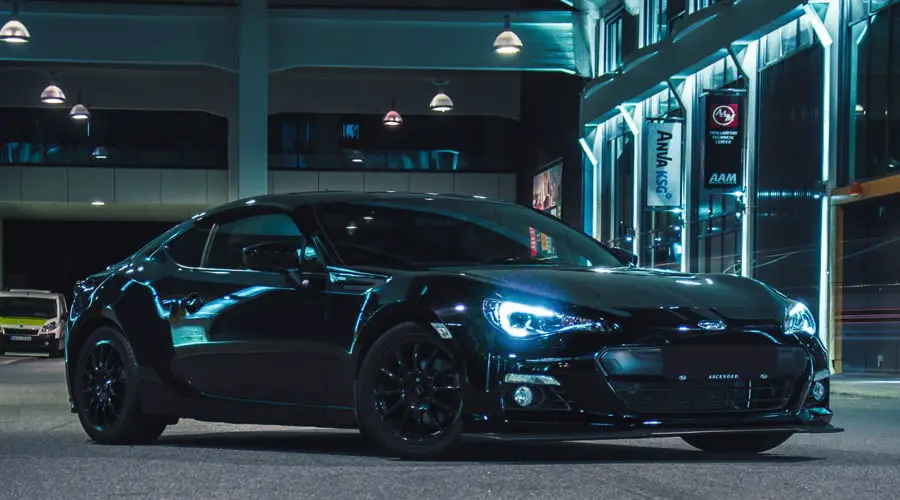 The BRZ is one of the newest in Subaru's line up of fast cars. It is sporty in style and hits the zero to 60 mark in 6.4 seconds with a 200HP engine. As its one of Subaru's newer creations, its times will probably improve as the design is modified in the future.
5. Subaru Legacy 2.5 GT Ltd.
This car is fast, significantly outrunning the larger 3.6R. This Legacy moves from zero to 60 in 5.8 seconds with a turbocharged flat-4 engine and is best with a manual transmission. It does 150 mph limited top speed and produces 265HP with 258 pound-feet of torque. A powerful car if you want to go fast.
6. Subaru Impreza WRX Sport Wagon
Saying "wagon" usually doesn't make you think of a fast car but, this time, our assumptions are wrong. This wagon is one of the best rally racers around, hitting zero to 60 in 5.8 seconds. It is no longer manufactured but, when it was, its turbocharged flat-4 engine spit out 227HP and 217 pound-feet of torque. Whoever thought wagons were only for going to soccer practice was wrong.
7. Subaru Legacy GT spec. B
This was an extremely limited production car with only 500 made but it was fast. It came with a 250HP engine, an improved navigation system upgrade, and improved suspension, brakes, and wheels that got it from zero to 60 in 5.3 seconds. Another bonus? It was made with a 6-speed manual to deliver even more power.
8. Subaru Forester 2.5XT
Thoughts around the Forester's speed are similar to the wagon and are completely wrong. The Forester is one of Subaru's fastest cars, hitting zero to 60 in 5.2 seconds. It has a turbocharged 2.5-liter four-cylinder engine (not flat) that puts out 250HP. It's a hidden gem when it comes to speed.
9. Subaru WRX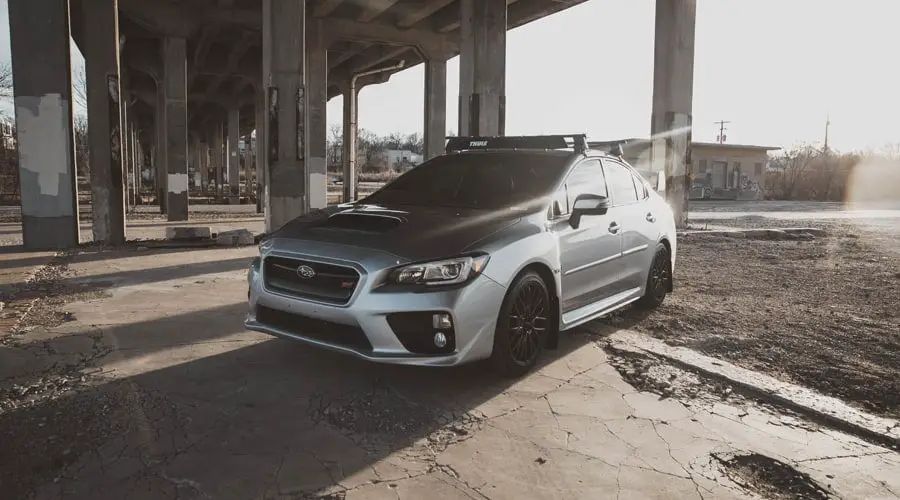 This car says it all when it comes to rally racing. It is great both on the road and as a Subaru race car in a rally. Even the basic model can go zero to 60 in 5.2 seconds using a 2.0-liter four-cylinder engine. It hits 268HP without an issue. This car is solid, fast and stylish and ranks high in Subaru's top 15 fastest. Add on some WRX performance parts and you have a winner!
10. Subaru WRX STI
This one takes the WRX base model a step up. It can hit 160 mph, going from zero to 60 in 4.8 seconds. The 2.5-liter engine lets you get through all most any road hazards quickly and with style. This car was meant for rally racing but is great for everyday road use too.
11. Subaru Impreza 330S
This car is not one that immediately comes to mind when you think of faster cars, but it is. The Subaru Impreza 330S flies from zero to 60 in a mere 4.8 seconds with a 2.5-liter turbo flat 4 engine. It puts out 325HP and 347 pound-feet of torque and the specialty all-wheel-drive system combined with a six-speed manual gearbox gets this car moving quickly.
12. Subaru WRX Special Edition
You are going to have to be able to cope with the color orange if you want this fast car. Even if you don't like the color, you will love the zero to 60 acceleration in 4.7 seconds. It was constructed with a wider than usual body, great wheels, and a powerful engine and is meant for great driving both on and off track.
13. Subaru Impreza 22B STI
Looks don't mean everything. This car isn't inherently stylish but its numbers sure are attractive, hitting zero to 60 in a mere 4.7 seconds. There were only 424 of this model made to celebrate Subaru's 40th birthday. It was limited to 144 mph but its 280HP made it super powerful.
14. Subaru WRX STI S206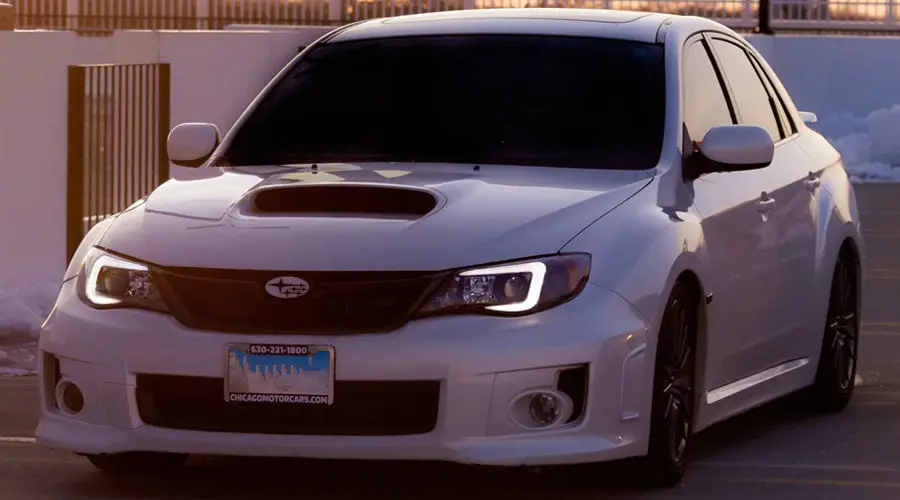 The WRX keeps showing up for Subaru. This one puts out 316HP allowing it to go from zero to 60 in 4.5 seconds. With 318 pound-feet of torque, it is one of the faster cars they have manufactured. Great for on and off-track fun.
15. Subaru WR1
This car is the best Subaru you can get for speed. It produces 342HP from a 2.0-liter 4-cylinder engine is quite the engineering feat, reaching 155 mph without a problem and zero to 60 in 4.3 seconds. It's a rare car that was made as a rally car reproduction but it's the fastest car Subaru ever produced.
Final Thoughts
These are the fastest 15 cars that Subaru has produced for both on and off track. There are many more that follow close behind. There zero to 60 ratings and engine stats can be found here. You can't go wrong looking at a Subaru if you want speed and versatility. Subaru race cars have led the way for speed and agility plus they're fun to drive.