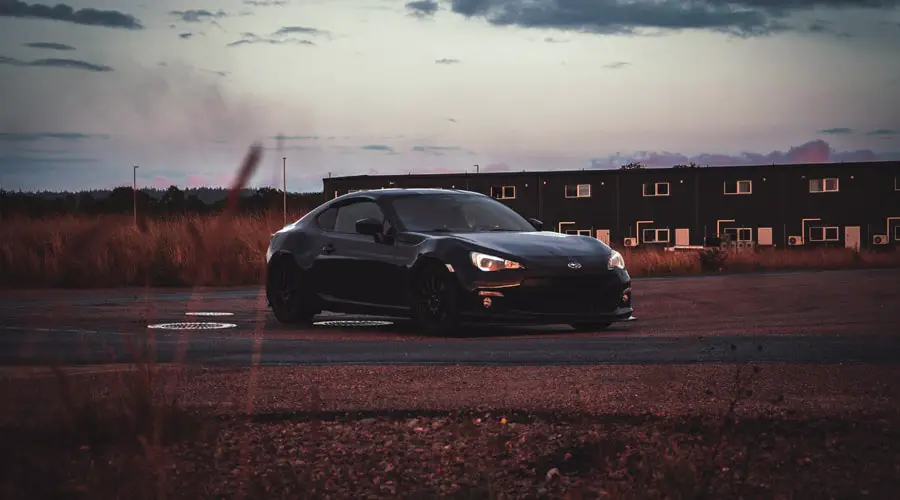 Source: unsplash.com
Purchasing the Cobb Accessport is something that greatly enhances your Subaru. No matter how much you have worked with tunes in the past, this particular one shows performance improvements from your first map installation. You can easily install, modify engine maps, and get the horsepower you want from your engine no matter which Subaru aftermarket parts and mods you have done. It not only improves daily drivability but also offers peak performance beyond that.
The great thing about this tune is that you don't have to make any other modifications to see a change in your vehicle's performance. Start with a basic Stage 1 tune and move up to more advanced from there. You get extra power, a smoother drive, and a better fuel economy with any level tune. If you add in a power package or other modifications to your vehicle then you have more maps that you can access and choose to use. The better your understanding of the product and tunes, the more advanced your tuning work can become.
What you need to know
Install then Tune
Installing the Cobb Subaru Accessport means you can do advanced tuning quickly and easily. First, you have to install it.
Find the OBD-II port under the dash on the left driver's side. Each Subaru model is different but your car manual should be able to point it out if you can't find it.
Insert the male end of the EBD-II cable in the port that is also OBD-II.

If you have a SUB-001 or SUB-002 you will need to find and connect two green Test Mode connectors under the dash near the left kick panel. Turn your key to the ON position without starting the engine and listen for radiator fans and the fuel pump along with the Check Engine light flashing. When this happens, it means things are normal which ensures that the vehicle is in Test Mode. When you are sure you are in Test Mode, turn the key OFF and go to the next step. (NOTE: The test connectors have to be attached whenever you want to change the base map.)
If you have a 2003-2005 WRX vehicle, make sure to connect an Initialization Connector given to you with the Cobb Subaru Accessport. This is connected near the green Test Mode connectors. It is a translucent white color. (A 2002 connector will be blue.)

Put your key in the ignition and turn it to ON. Ensure that AC, heat, headlights, and the radio are not on. If you have a push-button start, hit it two times without pushing the brake or clutch. The engine should not be running, you are just in the ON position.
Choose to install on the Accessport and begin. Do NOT touch it or the cables while it is doing the installation. If this happens, you may end up with an ECU issue that shuts down everything. You'll get an incomplete install which can cause major problems.
Get Ready to Tune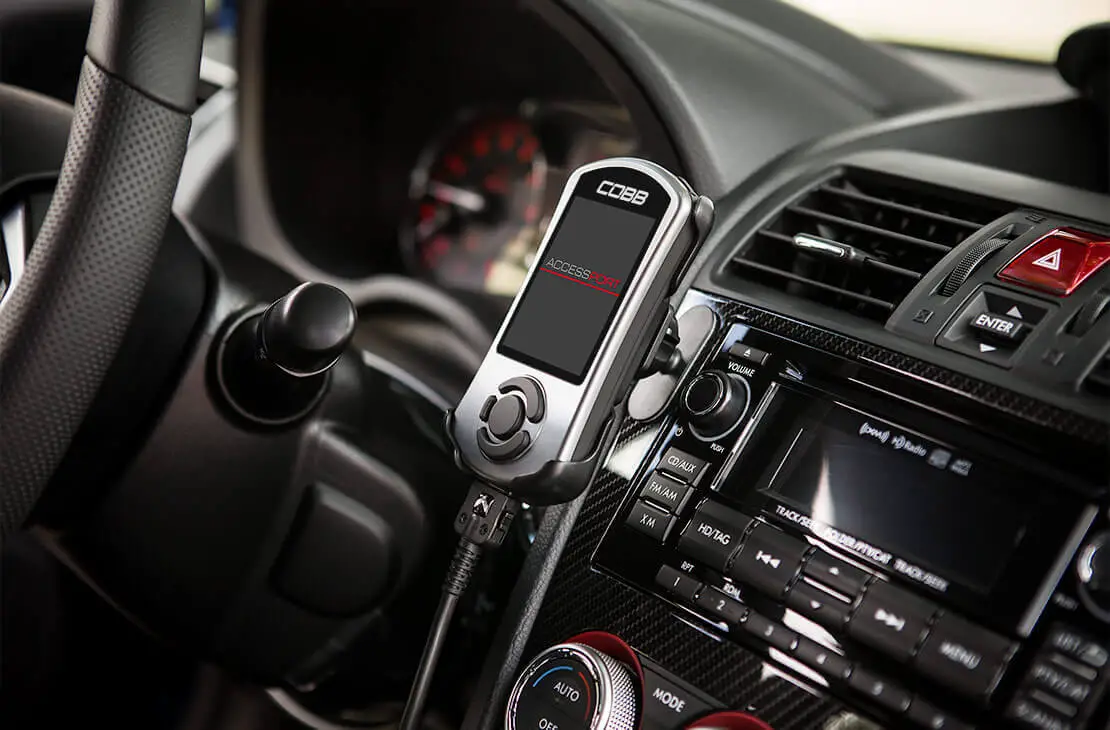 Source: cobbtuning.com
Once you are done installing, head into the tune part. Confirm that your car is identified as the target vehicle. You then get a list of maps for that car. When you choose one, it is now the base map. Your choice should match the mods on your vehicle. If you need more advanced info, you can find it on the app or long-press the OK button so you can see the map in great detail.  Press ok on the map you want and start your switch over. The reflash is fairly quick.
Save your stock data so you can uninstall if you want and then reinstall the other programming. This is where advanced knowledge takes over. While maps give you variations in program data and calibration outlines, you need to know which ones are best for your car and what you are trying to achieve with the tune.
Map Notes
While this part tends to be advanced, there are guides to help you figure out what map to choose, what boost you will get, install parts, types of fuel, and updates. You simply use Map Notes found on https://cobbtuning.com. They will make even the most advanced problems easy to understand. It gives you info on map details, updates, vehicle apps, and more. Under each map name, you can see notes. This gives you all the details to help you choose which you want to upload to the device.
Don't forget the OTS Map
You can find a breakdown of all vehicles, revisions, and updated firmware numbers and get OTS map info in the technical information area which gives you the advanced guidelines in regard to mods and fuel types you can use with each map. This is critical. You need to pay attention to the specific configurations or you will damage the car. You may not be simply inconvenienced but end up with complete engine failure. If you really want to go the extra distance and learn all the advanced info, you can find comparisons on average numbers versus the after-tune results. It looks at HP, torque, and more.
Advanced Tuning
Further, on this site, you will find extra references if you really want advanced tuning. Read about boost targets and optional features and settings. These things are details that may only work on a specific tune or car model so it takes some research. You won't find a better Cobb Subaru Advanced Tuning Guide than the one by the company that made it. On top of the guide, you can ask for personal support as well. Cobb has everything to take you from a basic install, the first Stage 1 map, to a more advanced turbo custom tune that can take your Subaru WRX to the next level of performance.
Final thoughts
If you haven't already, consider grabbing the  Cobb stage 2 WRX power package if you really want to see some gains! Also, check out our guide to WRX performance parts.