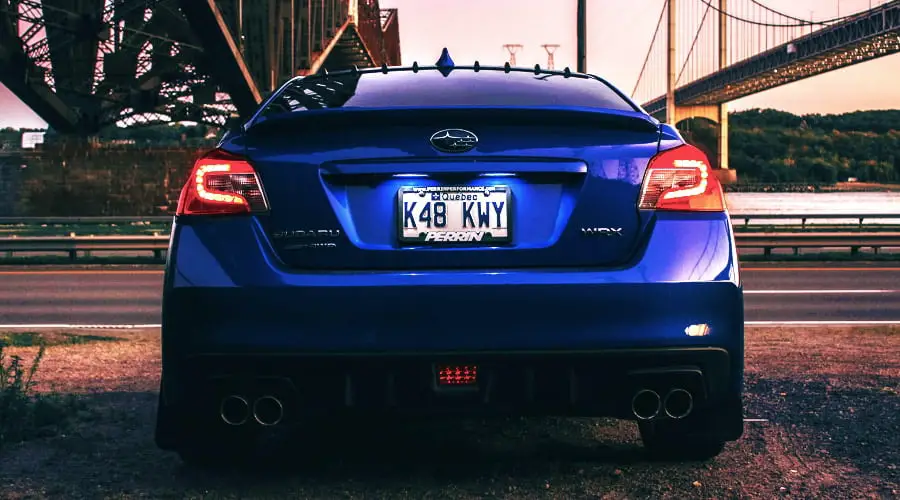 Source: unsplash.com
If you have some money to invest in your Subaru WRX then this may be the power package for you. This Cobb Stage 2 WRX power package is an easy bolt-on and tuning answer for any WRX models of 2015 or newer. The increase in power and torque that comes from the Accessport tuning, free-flow turbo-back exhaust, and Stage 2 tune is amazing. You are going to hear the rumble of your Subaru's WRX boxer engine through its new shiny three-inch exhaust of stainless steel. You finish the upgrade with the simple installation of the stainless steel turbo heatshield and you are set. Great look, sound, and performance.
Is it worth it?
Power Package
The contents of the Cobb Stage 2 WRX Power Package are great. You get:
A Cobb SUB-004 Accessport V3 that lets you tune your Subaru WRX to a great level of performance.
A Cobb three-inch stainless steel non-resonated downpipe (J-Pipe) to help with your exhaust flow while offering faster turbo response time and power gain.
A 200 Cell Metal Substrate three-inch stainless steel high flow cat-back exhaust which gives you unmatched performance. It offers OEM fitment, innovative design, and great craftsmanship.
CNC Mandrel Bent Tubing
A stainless steel turbo heatshield which reduces heat soak into the area of your main engine parts.
A Cobb vehicle badge. This custom-designed chrome emblem will look great on your vehicle with separate letters with a 3D curve.
Ready to hit the road with Cobb OTS maps
When it comes to Subaru aftermarket parts, it's hard to beat this kit.
Exhaust Details
Cobb has put together their stainless steel 3" J-Pipe and Cat-Back exhaust to give you the best exhaust solution for your Subaru WRX. It comes with bolt-on instructions that are easy to follow and give your car amazing power gains, a good quality build, and a rumble that can't be matched. Peak Gains are 10%+ horsepower and 15%+ torque with max gains being 18%+ horsepower and 17% torque.
The J-Pipe is a direct replacement part featuring 304 stainless steel. It has a high-end metal spun catalytic converter and an adapter that you use with the factory Cat-Back. These exhaust features enhance the performance of the car. The difference, when compared to the original factory install, will surprise you. While your Subaru WRX already has some significant pick-up, this is going to top it off and depending on the map you install, it will give you a more consistent power from the first point of acceleration until you hit your top speed of the moment.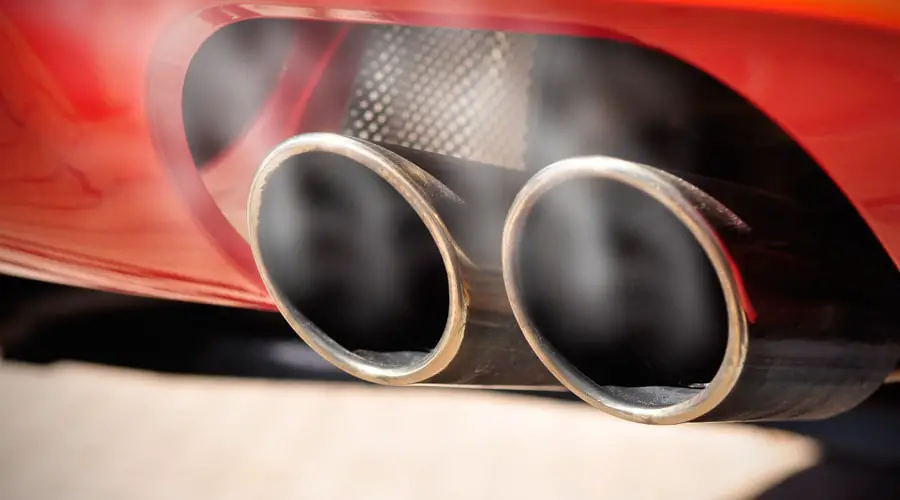 Source: canva.com
This J-Pipe is also called the downpipe if you are referring to early Subaru cars. Because Subaru relocated the turbocharger for the 2015 and newer WRX, the exhaust does not have to have a downturn now. It uses a J-turn to move to the rear of the vehicle.
The second part of the exhaust in this Cobb Stage 2 WRX Power Package is the Cat-Back exhaust. It is 304 stainless steel that runs throughout the piece. The parts are carefully TIG welded so they not only look great but are strong as well. It has four custom quad 3.5-inch exhaust tips that fit the bumper cutouts well. They protrude just enough to show the Cobb logos that are etched in the top and are polished to perfection. It attaches to the three-inch downpipe/J-pipe easily. This Cat-Back is designed to be top of the line and draws great performance from the car. All the hardware you need is included.
Cobb Accessport V3
This is a great part of the Stage 2 Power Package. It is the world's top-selling ECU upgrade and is easy to use, flexible, and the perfect solution when you are looking to tune your Subaru WRX. Replace the pre-set factory settings with calibrations that are more aggressive and powerful. You can use pre-loaded off-the-shelf (OTS) maps or do your own custom mapping to suit your vehicle's modification level. It's easy to use and had high-end accuracy. The Cobb Accessport v3 for Subaru has a great track record with tuning Subaru WRX's so trust their reliability and your car will be ready to go. They've done everything to make it easy and reliable to use.
The bonus is that if you change Subaru's, you can uninstall and then move it to the new car without any issues. There are maps to meet every driver's and vehicle's abilities.
Options
While this power package already comes with a lot, there are a few things you can choose as upgrades. Get an anti-glare film for your Accessport V3 to protect the screen to give you a light matte finish so it reduces any glare by almost 25 percent. It won't affect sound or pixeling and is scratch and fingerprint resistant. This film is great to make sure you have a clear view of the screen no matter what the lighting is.
You can also get an A-Pillar Mount for the Accessport that can be placed on the driver's side. It quickly swivels so you can set it at an angle for perfect viewing. There is no dismantling inside the car as it simply goes between the spaces in the panels. You can keep your eyes on the road and still see your data.
Final Thoughts
If you want to upgrade your Subaru WRX then getting this Cobb Stage 2 WRX Power Package is a great way to go. It's easy to install and tune for any WRX built 2015 or later. You are going to get great power and torque above and beyond your stock performance levels. The Accessport is a solid way to up the performance by working with your horsepower and torque. It has easy to follow instructions for set up so your Subaru WRX will not only look good but its performance will also make driving a dream.
And while you're at it, check out more WRX performance parts available for your ride.
Check out more of our Cobb guides: