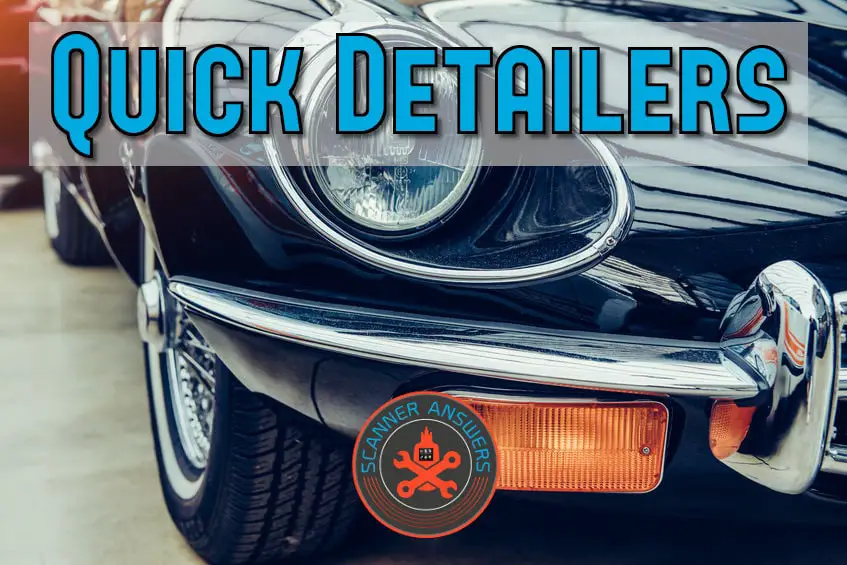 Matt here.
Before we get to the best detail spray for exterior vehicle care, I have a confession to make. I'm not a big fan of quick spray detailers, no-wash car cleaners, car detailing sprays, or whatever you might call it. We talked a bit about this in our Spray Wax buying guide. But we'll get into the reasons in a minute!
Best Quick Detailer Spray Summary
| # | Preview | Product | Rating | Price | |
| --- | --- | --- | --- | --- | --- |
| 1 | | Adam's Detail Spray (16 fl. oz) - Quick Waterless... | 7,460 Reviews | $11.99 | Buy on Amazon |
| 2 | | Optimum No Rinse Wash and Shine - ONR Car Wash,... | 8,245 Reviews | $18.80 | Buy on Amazon |
| 3 | | Wet or Waterless Car Wash Wax Kit 144 oz with Bug... | 11,954 Reviews | $39.95 | Buy on Amazon |
| 4 | | Chemical Guys WAC_808_16 Hybrid V7 Optical Select... | 5,389 Reviews | $17.97 | Buy on Amazon |
| 5 | | Griot's Garage 11146 Speed Shine (Quick... | 4,654 Reviews | $16.49 | Buy on Amazon |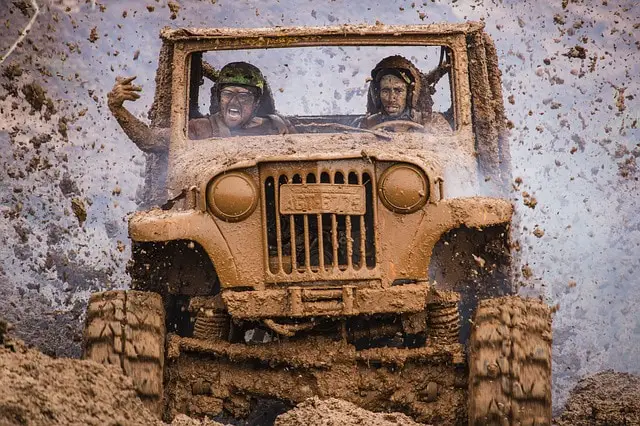 I'm old school
When it comes to cleaning a car, I always go for the tried and tested method of washing, rinsing, and drying. Nothing beats hosing down all those dirt and mud with pressurized water before detailing the vehicle with car shampoo. There is no other method known in the automotive world that can clean and leave the vehicle looking spotless and shiny.
There are many reasons to use a car detailing spray – They are quick, affordable and perfect for removing light dirt or dust to keep that glossy shine
There are certain times or situations when it's deemed impractical to wash your vehicle with water. Is it because you live in a water-restrictive state like California, or maybe in an apartment or condominium where washing a vehicle with a hose is prohibited? I get all that. But in these situations, what's a humble car owner got to do?
Read more about Waterless and Rinseless vehicle detailing options
Well, a quick detailer spray might be your next best option. But like I said earlier, I'm not a big fan of these products, especially when cleaning a black (or dark colored) vehicle. You see, washing the vehicle with car shampoo and microfiber wash mitts has much less risk than a car detailing spray.
The Secret to Spray Waxes or Quick Detailers
Let's get one thing straight. There are tons of quick detailing kits, spray waxes, and other waterless cleaners sold online. How the product works will all depend on the formula. And as you have might guessed, each brand offers various advantages.
This doesn't mean they're all true, though. But whether you got yourself a no-rinse cleaner or a quick detailing spray, there are two instances where all of them perform brilliantly:
Detailing sprays are great as clay lubricant. I really like using clay bars. It leaves the paint feeling super sooth and super shiny after just a single coat of wax. But when using a clay bar, you need a clay lubricant to prevent marring the paint. I would usually just use plain water or car shampoo when I treat my vehicle with a clay bar. However, quick detailing sprays offer superior lubrication than water or soap alone. This allows the clay bar to lift off more dirt and contaminants without leaving hairline scratches or small swirls in the paint.
Quick detailers are great as drying aids. Like I said, how the product works will depend on the manufacturer. There are products that are specifically intended as a quick detailer in between washing the vehicle, but those products can also be used as clay lubricant. But the others are intended as a spray wax but will also work great as a drying aid.
Related: How And When To Use A Detailing Clay Bar On Automotive Paint
Those are the reasons why I decided to come up with a list of the best detail sprays for exterior vehicle care. The products I chose can be used in a myriad of ways and are guaranteed to bring the best bang for the buck.
Now, back to the drying aids. Some of the quick detailers in this list will make it easier to dry the vehicle after washing and rinsing. I will explain in detail how each product can be used for a variety of exterior detailing activities. Make sure you've got some good microfiber drying towels.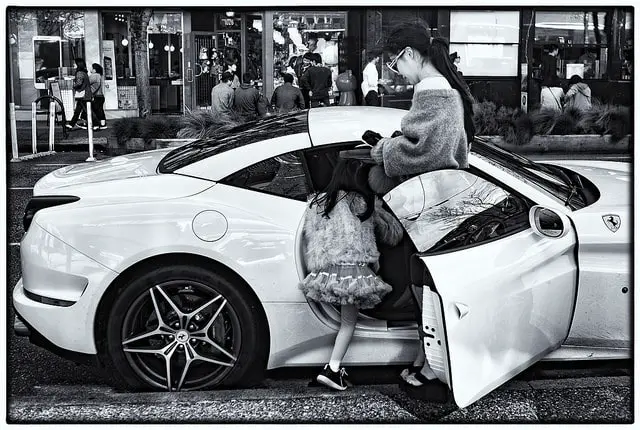 Six Quick Detail Spray Reviews and how we use them in a pinch
Now I have found each of the products below are useful for different purposes, but heres the criteria I was using when arranging this guide:
Price: I'm a tightwad for some things, so I like a good value produce. That's why I included concentrated products like the "ONR".
Quick Detailer: If you're the kinda guy who like his ride clean and hate having a layer of dust, then you'll need a quick detailer. Most of these products are great for this and you can toss a bottle in the glovebox and spot clean as needed
Drying agent: A lot of these detailing products contain a wax which means that if you wash your car, spray the product, and then dry the car, it'll leave that wax behind and repel water. It also protects paint when you don't have time for a full carnuaba wax job.
Alternate Purposes: As you'll see, these products serve other purposes rather than spot cleaning your ride. Some of these purposes are waterless car washing, clay bar lube, and water repelling.
1. Adam's Detail Spray
Without a doubt, the Adam's Detail Spray is probably the best detailing spray in this list which is why we tossed it into the #1 spot.
On top of the excellent detailing potential it has, it's also very affordable and one of the cheapest on the list. For the money, the Adam's Detail Spray is one of the most impressive all-in-one detailing sprays I tested so far.
It is also the best detailing spray for black cars.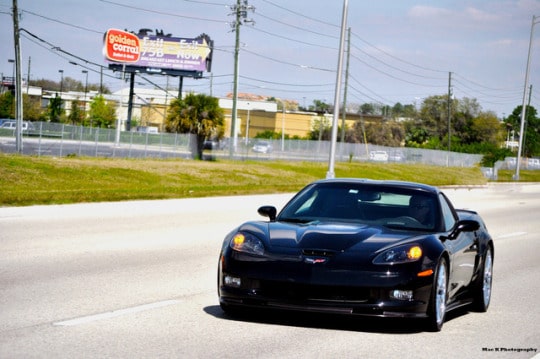 First off, this product is clearly intended for multiple uses. The PH balanced formula is also gentle on your hands while still remaining strong enough to dissolve dirt and grime. The Adam's Detail Spray can be used as a
detailing spray for quick touch ups (like in car shows)
clay lubricant
drying aid
replenish the look and shine of the paint after washing
Another bonus is the no-streak finish. I used this as a quick detailer for one of our customers black Dodge Challenger and it worked wonders with no signs of streaking. However, you should avoid using this spray detailer when the surfaces are hot to the touch. If you do so, mild streaking may occur, and repeated buffing will induce minor scratches on the finish. This makes it one of the best quick detailer for black cars.
I also love the scent. My Adam's Detail Spray came in a delicious pumpkin spice scent. It smells so good that I also use this product when cleaning the interior of my ride. When wiping the dashboard, console, door panels, and leather seats of your car, spray a moderate amount of the product on a dry microfiber towel and wipe the surfaces thoroughly.
Useful for many purposes: The Adam's Detail Spray is also ideal as a drying aid. Give the surface a couple of sprays before wiping off with a clean towel. Do this after washing and rinsing the vehicle. Take note that using a drying aid or quick detailer will significantly reduce the risk of scratching the paint as you wipe it dry. The detailing spray will act as a lubricant. It will dissolve remaining traces of dirt while giving the paint an added dose of shine.
Here's a helpful tip: when drying your vehicle, try using a thicker or higher-density microfiber towel. Next, dip the towel in clean water and wring out the excess liquid. The towel should be damp, not wet. Next, use the Adam's Detail Spray and give the paint a couple of sprays. Fold the towel in half and allow the towel to gently glide on the surface as you wipe. The results will be incredible! This is better and easier than using a dry towel.
Doesn't stain black trim: If you've had much experience with other sprays you'll know that they can sometimes stain trim which is a huge pain. Not the Adams; you can spray it on anything (well, don't spray your kids with it haha!)
Bottom Line
There are many reasons why Adam's car care products get stellar reviews. Even the Adam's Deep Wheel Cleaner is one of my favorites in removing embedded dirt and brake dust on my alloy wheels. If you are looking for a quick detailer, drying aid, clay lubricant, or detailing spray in a single spray bottle, look no further than the Adam's Detail Spray.
Pros
Low price detailing spray
Quickly wipes away light dirt without scuffing the surface
Awesome for interior and exterior detailing work
Works perfect for a clay lubricant
Downsides
Some streaking was noticeable on the black Dodge Challenger
Like I said, you can't go wrong with the Adam's Detail Spray. You can enhance the look of your vehicle after washing or you can clean without using water, all in a single product. It also works great as a clay lubricant!
And you can also buy it in 1 gallon bulk containers if you use a ton of it and want to save that money!
Sale
Adam's Polishes Detail Spray - Quick Waterless...
✅ ADAM'S DETAIL SPRAY: THE AUTO DETAILER'S SWISS ARMY KNIFE - Our versatile Detail Spray is a fan favorite, known as "magic spray" or "the shiny stuff". It's a clay lubricant, quick polishing...
✅ STREAK-FREE SHINE FOR ANY SURFACE - Detail Spray is the industry leader in high-gloss shine, extending the life of your wax or paint sealant. It's safe on plastic, paint, windows, and trim. Use it...
✅ ADD TO YOUR ARSENAL OF CLEANING SUPPLIES - Unlike store-bought detail sprays with fillers and "hiders", Adam's Detail Spray delivers a long-lasting shine. It's perfect for topping up your ceramic...
2. Meguiar's Ultimate Quik Detailer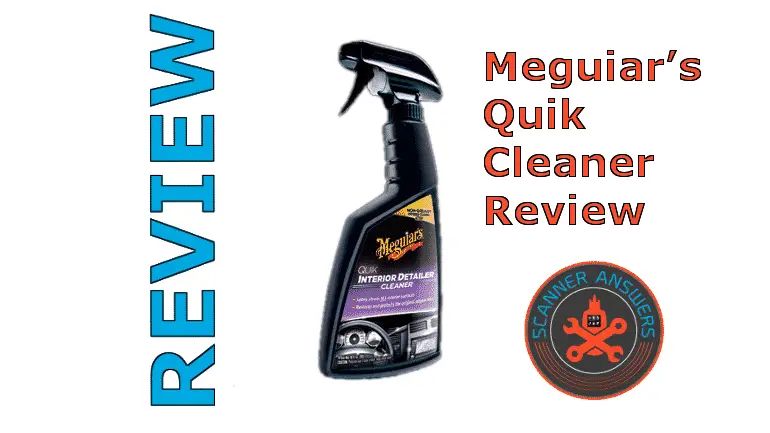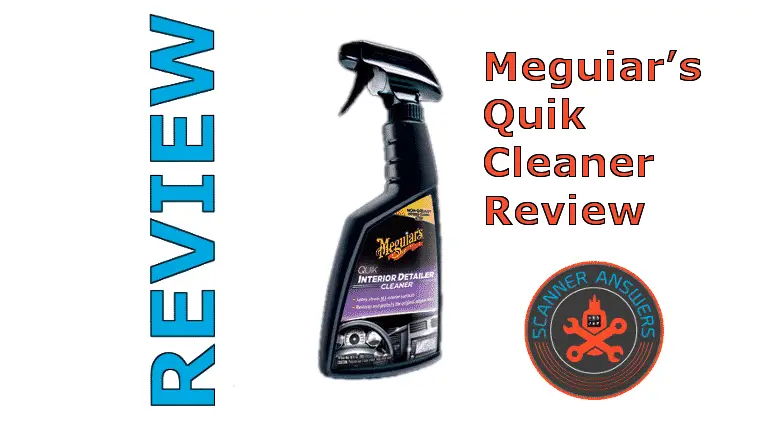 No products found.
People may know Meguiar's from their brilliant polishing and detailing pads along with their impressive range of waxes and polishes. But unsurprising to some, the Meguiar's Ultimate Quik Detailer is also a terrific detailing product.
Best of all, it has the lowest price in the list of the best detail sprays for exterior vehicle care. This is also among the best spray wax that money can buy.
Now, the Meguiar's Ultimate Quik Detailer is intended for cleaning without water. But remember, this only holds true for lightly dirty vehicles. If your car is covered in thick layers of dirt and mud, using this product will only result in towel wastage. You will soil too many of your otherwise clean microfiber towels just to do the job. But for quick touch ups or surfaces with small amounts of dust and dirt, you can use this product with confidence.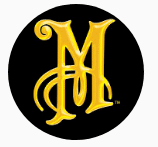 How I use it: While it doesn't have as many universal uses as the Adams product, it does it's one job very well. Personally, I don't live in a water-restricted state so I still wash with a hose and bucket, but a love to use the Meguiar's every couple days in-between car washes. This helps the surface of my 2005 Dodge Charge keep that showroom shine that I've always loved! I only have to wash my ride by hand a twice a month when I'm using the Meguiar's Quick Detailer!
Bottom Line
If you need an affordable quick detailing spray or spray wax, the Meguiar's Quik Detailer should be your top choice.
It's easy to use: What I do is to wipe the vehicle dry and apply the Meguiar's Quik Detailer over one section at a time. Wipe off the excess, turn the towel over, and buff to a clean shine. Got some bird poop or other road grime on your paint? No problem! A couple sprays with this stuff and wipe up with your microfiber towel and it's gone!
Helps repel water: As a drying aid, it's the same routine. Give a couple of sprays over a freshly rinsed surface and wipe gently using a damp microfiber cloth. The hydrophobic polymers will bond to the clear coat to form a protective layer that repels water. Hydrophobic means the water will simply slide away without leaving excessive water beads. As you may well know, water beading is the primary cause of water spots and water stains.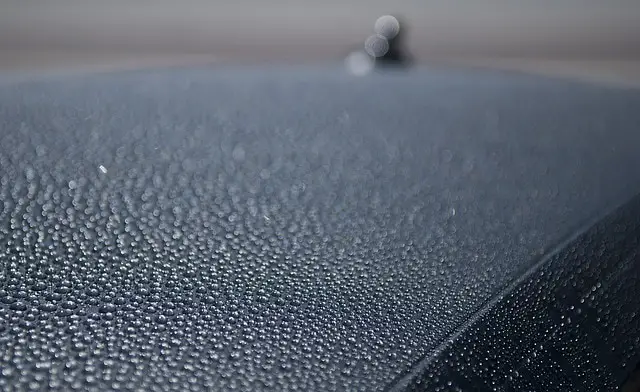 Safe for multiple exterior surfaces: The formula is PH neutral and won't strip off the existing wax on the paint. If you want to achieve the highest level of gloss and protection, apply this product after polishing and waxing the paint. Allow it to function as a polymer paint sealant and you won't be disappointed. Re-apply the product at least once a week to maintain the hydrophobic protection.
Shines like a showroom: Of all the good things about this product, what I really love is the shine. I prefer Meguiar's carnauba-waxed waxes and pure polishes in sprucing up the paint in my black Dodge Charger. I was a never a fan of polymer-based waxes and cleaners, but the Meguiar's Quik Detailer made me a believer.
Pros
Cheapest detailer on our list
"Hydrophobic" technology repels water
Saves water and keeps paint looking shiny year-long
Downsides
Not good for super dirty vehicles
No options to buy in bulk
3. Optimum No Rinse Wash and Shine
This is yet another brilliant product that is worthy to be inducted as the best auto detailing spray. The Optimum No Rinse Wash and Shine may look expensive at first, but you are paying for a concentrated product. The proper way to use it is to mix an ounce of the concentrate to 1 (or 2) gallon of water. You can use it as quick detailing spray or as a waterless car cleaner.
How to use ONR as a quick detailer
The awesome thing about this product is that you don't have to rinse the product off. This makes it a perfect detailer, but it's not as convenient as the Adams or Meguiar's because you have to pre-mix ONR. This isn't bad if you a gallon bottle to mix it, and then use a funnel to pour into a spray bottle to keep in your car or truck. While it's a couple extra steps, this makes it incredibly cheaper to use as a quick exterior cleaner than others on this list.
How to use ONR as a waterless car wash
If you prefer to clean your entire vehicle, you can! The trick is to use a thick microfiber towel. Rinse the towel in the cleaning solution and wipe gently over lightly soiled surfaces. The Optimum No Rinse Wash and Shine is formulated with high-lubricating polymers that will chemically bond to the paint after dissolving dirt and grime.
While most detailing products wouldn't be up to the task because they're too expensive, the ONR can clean your entire ride for cheap! I found that by using 2 gallons of water mixed with 1 capful of product and I could wash all 4 vehicles in my fleet (three cars and 1 SUV). That means that if you wanted to use this as a car wash, a 32oz bottle could get you 80 or more washes! Around my part of town, a guy will spend 10$ at the car wash. So you do the math!
Dallas Paint Correction has a stellar review of this stuff:
Using it as a Clay Lubricant
If you are the kind of person who likes to clay bar your vehicle to keep that glass-like shine, then consider using this product as a clay bar lube! It doesn't flash dry like other products and it's got enough lubricity to let the clay glide over the paint and not scratch or mar.
As a clay lubricant and quick detailer, this product deserves a place in the podium. The lubricating properties of the Optimum No Rinse Wash and Shine can easily lift off deep-seated contaminants on the paint. The clay bar can glide smoothly without the risk of scratching or swirling the finish.
Bottom Line
Multi purpose product that comes in a concentrate (you gotta mix it) so it's very economical to use – Perfect for waterless car washing, quick detailing, and clay bar use
Drying Aid / Anti-water technology
And when it comes to drying aids, the Optimum No Rinse is on the top of my list. This product is economical to use. After washing and rinsing the vehicle with clean water, give the surface a light mist and wipe dry using a damp microfiber towel. Buff the surface lightly with a dry microfiber towel to unlock a glorious and pristine shine! I only noticed the slightest hint of streaks when the product is applied over darker paint, which can easily be remedied by buffing the surface lightly. As with all quick detailing sprays, always wipe off the product before it gets a chance to dry to avoid streaking.
You can use this product as intended or use it in any cleaning, drying, or detailing application. It really wouldn't matter. The Optimum No Rinse Wash and Shine deserves a stellar review, and rightfully so.
Pros
Concentrated formula is budget friendly
Great for quick jobs, or full vehicle washes
Downsides
You have to premix it with water
4. Aero Cosmetics Wet or Waterless Car Wash Kit
The Aero Cosmetics Wet or Waterless Car Wash Kit is great for everything, and I'm not joking here. Similar to the Optimum No Rinse Wash and Shine, this product is primarily intended as a waterless car wash and doubles as a quick detailer. Again, the price may seem shocking at first glance. But you have to realize you are getting a full gallon of the product.
What you get and how to use it
The kit comes with 144oz of product and boasts to wash 36 cars or many more if you use it as a quick detailer. A 16 oz. spray bottle is included as well as a set of four microfiber towels to get you going. I did the find the towels to be a bit flimsy to be quite honest, but they were dense enough for most cleaning and detailing jobs.
There's 3 or so ways to use this stuff:
Quick Detailer – just like all the other detailer sprays; a couple squirts and wipe it down with a microfiber towel. Perfect for keeping in the glove box and cleaning random bird droppings or road dirt
***Bonus: To make the product last even longer, mix it 50/50 with distilled water in a spray bottle.
Waterless wash – save a trip to the car wash by washing your ride. You'll get 30+ full washes out of this kit.
"Wax as you Dry" –  Wash the vehicle first and use the Aero as a drying/waxing agent. The product will leave a layer of wax on the surface to protect and enhance the finish. The results will make you smile.
Bottom Line
Huge amount of product for the price – just spray on and wipe dirt away – awesome quick detailer and also a car wash – leaves a wax that protects paint and keeps your ride looking fine!
The Aero Cosmetics Wet or Waterless Car Wash Kit is a water-based formula that is safe to use on virtually all types of surfaces. You can use this product in your home, RV, boat, and even on airplanes!
Looking for a high-lubricity clay lubricant? Check. Need an economical drying aid? Check. Waterless cleaner? Yup. The Aero Cosmetics Wet or Waterless Car Wash Kit can really do it all.
Pros
Non-concentrated formula doesn't require premixing
Many uses (quick detailer, waterless wash, quick wax)
Protects exterior paint
Downsides
My neighbors are always asking me how my car is always clean
Check out our full Aero Costmetics Waterless Car Wash Review
5. Chemical Guys Hybrid V7 High Gloss Spray Detailer & Quick Detailer
I wanted to like the Chemical Guys Hybrid V7 Spray Detailer. But I didn't have the best experience with it.
On one hand, it does leave a durable barrier to seal the paint and give it a glossy shine. However, it is this very reason why it leaves streaks on some paint finishes, particularly over black or darker pigments.
Bottom Line
Not my favorite quick detailer because it left streaks. It's still got a place in my garage because it's a great
clay bar lubricant
and dry wax.
The Chemical Guys Hybrid V7 is primarily a quick detailer. This means it can remove moderate traces of dust and dirt without using water. But this only holds true for vehicles on display at a car show. You know, the type of car that is pampered and prepped for everyone to admire? But for everyday vehicles that receive a fair amount of dirt and contaminants, I'm not sure a quick detailing spray will do a good job.
This product is not exactly cheap, although you get more value if you purchase a 1-gallon (128 ounces) container. The Chemical Guys Hybrid V7 is a cleaner and sealant. It contains polymer molecules that will chemically bond to the paint. This enables the product to offer excellent water beading protection while lubricating the surface to easily remove dirt. And since this product is formulated using state-of-the-art Nano-technology, it is also safe to use on glass, plastic, or even the most delicate alloy wheels.
And that's where the problem begins. In order for polymer-based products to be effective, they should be used in conjunction with other polymer-based waxes and/or cleaners. I tried the Chemical Guys Hybrid V7 in my black Dodge Charger. At first, I tried the product as a quick detailer to find out how it can really clean and shine the paint. I waited for the paint to cool down and gave the hood a generous spray of the Hybrid V7. I grabbed a dry microfiber towel and wiped the surface dry in a gentle manner.
Sure, the hood was clean afterwards. However, the product left a lot of streaking which was highly visible in direct sunlight. The paint was shiny, but there were streaks all around. Overall, it wasn't pretty.
Works better as a drying and waxing product
But as a drying aid and clay lubricant, this product works wonders! What I do is to dilute a capful or two of the Hybrid V7 in a liter of water in a spray bottle. After washing and rinsing the vehicle, spray a modest amount of the solution in a single panel at a time and wipe dry using a microfiber towel. In this regard, the results were spectacular. I also tried using the product full strength but it left minor streaks.
Also great as a clay lubricant
The same goes when using a clay bar. After washing and rinsing your car, use the Hybrid V7 full-strength as a clay lubricant. Simply spray until the surface is wet, rub the clay bar in a north-south or east-west motion, and wipe dry with a microfiber towel.
Overall, the Chemical Guys Hybrid V7 is still a decent detailing spray. It may not work perfectly if your vehicle was previously coated with a non-polymer wax, but it still perform well as a drying aid and clay lubricant.
Pros
Decent cost
Leaves a nice wax coat
Great as a drying agent
High lubricity makes it great for using a clay bar
Downsides
Leaves streaks
Not the best quick detailing spray
6. Griot's Garage Speed Shine Quick Detailer
The Griot's Garage is one of the best spray detailers for under $15. This product is not a waterless all-in-one cleaner like the other spray detailers mentioned above. The Griot's Garage Speed Shine Quick Detailer is best used as a quick detailer. It instantly revives the gloss and shine on neglected paint.
Of course, if the surface is dull or oxidized, it is best to polish and wax the finish before using the Griot's Garage Speed Shine Quick Detailer. It also works well as a mild cleaner that removes dust, pollen, dried insects, and even bird poo. For tough cleaning jobs, spray an ample amount of the spray detailer over the soiled surface and leave on for two minutes. Give it a couple more sprays before wiping gently with a clean towel. Turn the towel over and buff lightly to bring out the shine.
Bottom Line
Another great all-around product that has tons of uses at an affordable price
Clay Bar Lubricant: The Griot's Garage Speed Shine Quick Detailer is also ideal as a clay lubricant. It quickly lubricates and nourishes the paint to allow the clay to virtually glide over the surface. But as a drying aid, it doesn't work as well. It works fine on white paint, but streaking is quite noticeable over black paint.
Spray on after a car wash (but before drying) to repel water: The best way to use this product is to only apply after washing and drying the car. This is also great for quick touch-up cleaning procedures to prevent marring or scratching the finish. Make sure to wipe and buff with separate towels to achieve the best results.
Pros
Quickly details vehicles in between washes
Great quick detailer for dark colored cars
Lots of other uses
Downsides
More expensive than Meguiar's or Adams
Conclusion
Wow that was a heck of a list. Hopefully this helps you find the best detail spray for exterior vehicle car. Let's recap:
Adam's Detail Spray – Best all around quick detailer for the money
Meguiar's G14422 – Lowest priced and a great quick detailer for black cars (or dark paint)
Optimum (NR2010Q) No Rinse Wash – concentrated spray means you have to premix it, but it will save you a ton of money!
Aero Cosmetics – Very budget friendly, similiar to the ONR, except you don't have to premix this.
Chemical Guys – eh…
Griot's Garage – another solid choice, but for the price, the Adam's and Meguiar's are cheaper.
In most cases, using a quick detailing spray may seem overkill. But the good news is detailing sprays can also be used as clay lubricant, drying aids, or spray waxes.