RV and Airplane Waterless Washes
Aero Cosmetics Kit

Trinova Kit

Mother's

Meguiar's Ultimate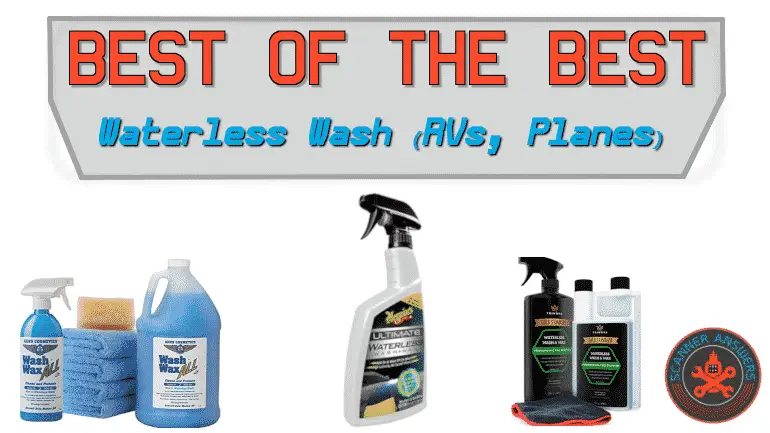 Want to clean your Plane, RV, or Boat without Water?
We'll save you the reading…. here's our choices!
| # | Preview | Product | Rating | Price | |
| --- | --- | --- | --- | --- | --- |
| 1 | | Wet or Waterless Car Wash Wax Kit 144 oz. Aircraft... | 11,275 Reviews | $39.95 | Buy on Amazon |
| 2 | | TriNova Waterless Car Wash and Wax Kit - Bug... | 908 Reviews | $11.99 | Buy on Amazon |
| 3 | | Mothers 05644 California Gold Waterless Wash and... | 485 Reviews | $11.97 | Buy on Amazon |
| 4 | | Meguiar's G3626 Ultimate Waterless Wash & Wax, 26... | 13,191 Reviews | $9.97 | Buy on Amazon |
My name's Matt and when it comes to choosing the best waterless wash and cleaners for your boat or RV, I've got some bad news… There's no magic formula and you'll probably get minor scratches using them.
Let me clarify that. For the average user who isn't obsessive over their paint job and doesn't take a magnifying glass to their paint, a waterless wash will work just fine and shouldn't ruin the paint on your RV or aircraft (unless you have no common sense and don't use enough spray and rub the dirt right into your paint…). After all, pulling that camper through a narrow forest trail, or getting road chips at 60mph will do more damage to your RV paint than washing it using a waterless wash.
The benefits? If you're in a water restricted area, these are a life saver. If you just want a quick clean and wax, they work awesome. If you want to save some money and not go to the commercial wash, waterless cleaners are usually cheaper.
Spoiler Alert – This is my favorite waterless cleaner for campers, RVs, and planes
[amazon_link asins='B00X04JRMU' template='CustomProductAd' store='scanneransw0a-20′ marketplace='US' link_id='b32dec40-402c-11e8-ab10-4d03907b0e07′]
The Best Waterless Wash and Wax for Boats, RVs, and Planes
Okay, we'll give you the break down for our choices below. They can be summarized as follows (read on for reviews!)
Aero Cosmetics – Best overall
Trinova – Runner Up
Mother's Waterless Wash – Perfect for small jobs
Meguiar's Ultimate Waterless Wash – Make sure you get the "Marine/RV" formula!
1. Aero Cosmetics Wet or Waterless Car Wash and Wax
Bottom Line
All-in-one kit gets you started quick! Probably the best RV and Plane waterless wash for the price. I noticed slight streaking on dark paint if you don't gently buff with a dry towel.
AeroCosmetics is the #1 product on Amazon for waterless cleaning products and for good reason! This stuff is economically priced, quick and easy to use, and is made by a trusted company!
The Aero Cosmetics kit will safely clean and wax exterior surfaces without using alcohol or ammonia-based cleaners. This product is also utilized in cleaning Air Force One and large passenger airliners… So it's battle tested and proven!
But similar to other waterless wash and wax products, this product is only intended for light to moderate cleaning jobs. If the exterior is riddled with mud, soot, or grime, you will need to wash the surface with water before using this product.
Find it on Amazon here: Aero Cosmetics Waterless Cleaner
This product is also easy to use. Simply pour approximately 5 to 6 ounces of the cleaning solution inside the included spray bottle and add water. After that, simply spray on and wipe off. I tried this product to clean my Honda Civic for testing. It took me 25 to 30 minutes to clean the paint, and it took me another 10 or so minutes to clean the windows. You will use more of the product when cleaning large vehicles such as pickup trucks or SUVs, but it was economical to use overall.
What I like about the Aero Cosmetics is the water-based and biodegradable formula. I also found out this is a wonderful product that will increase the shine or gloss of the paint after washing the vehicle with water and car shampoo.
However, I did notice some streaking when I used this product on black paint. I buffed the surface with a slightly damp towel to remove the streaks.
Pros
Works great on Aircraft and vehicles
Water-based and biodegradable formula
Economical to use
Leaves a smooth and glossy finish
Cons
Had to buff to remove slight streaking on my dark colored Honda
If you want to know more about how useful this stuff is, check out our full review on it: Aero Cosmetics Wet or Waterless Car Wash and Wax
2. Trinova Waterless Car Wash and Wax Kit
Bottom Line
For the price, this is my favorite RV and Aircraft waterless cleaner. You will need to buy some microfiber towels because you'll need more than the 1 that they supply.
The Trinova Waterless Car Wash and Wax Kit is a concentrated formula that can last for more than 40 washes (on cars). I found that you only need to use ½ ounce of concentrate to clean an RV or plane. This only holds true if you're going to use the product as a quick detailer after washing the exterior with soap and water. But if you're expecting the product to work well in cleaning dirty surfaces, you will need to use more of the concentrate to achieve the desired results. Luckily for the price, you can use a lot of this stuff and not break the bank!
This product comes with a separate spray bottle. Simply pour the concentrate in the spray bottle and fill with water. You are now ready to clean your vehicle. Spray a liberal amount of the cleaner on a dirty surface and wipe off. Repeat the process until you're done.
Trinova Waterless Car Wash and Wax Kit
The Trinova is formulated to encapsulate dirt and grime without leaving scratches or residue on the paint. It also leaves a protective UV coat that adds shine to the surface. The formula is also safe to use on chrome, rubber, or painted surfaces.
I tried this product on my Airstream pull-behind camper and had great results. The hydro-phobic forumla causes water to basically "bead up" and roll off and the cleaner worked to shine up the beast after a weekend up at Piñon Flats Campground in Colorado.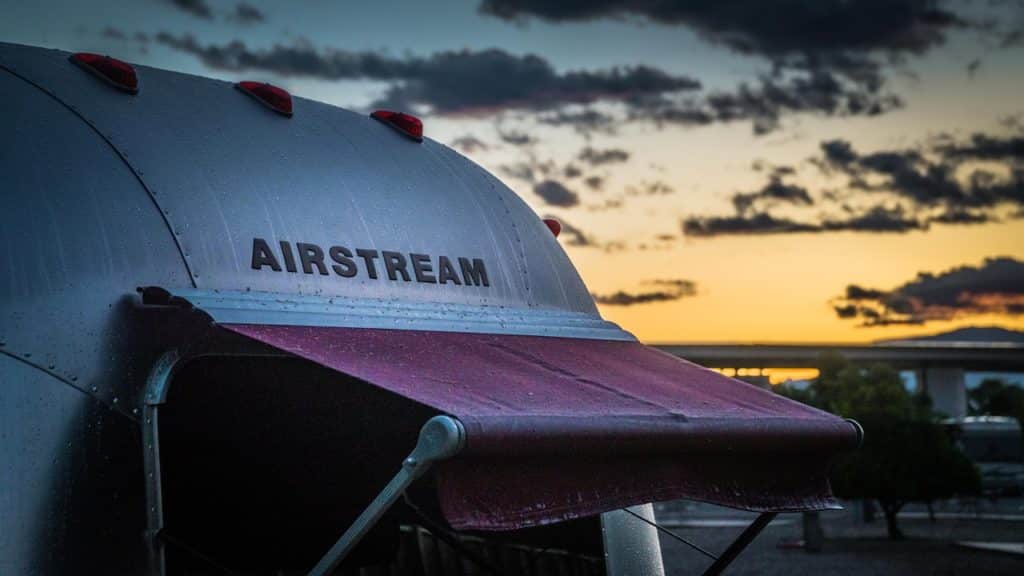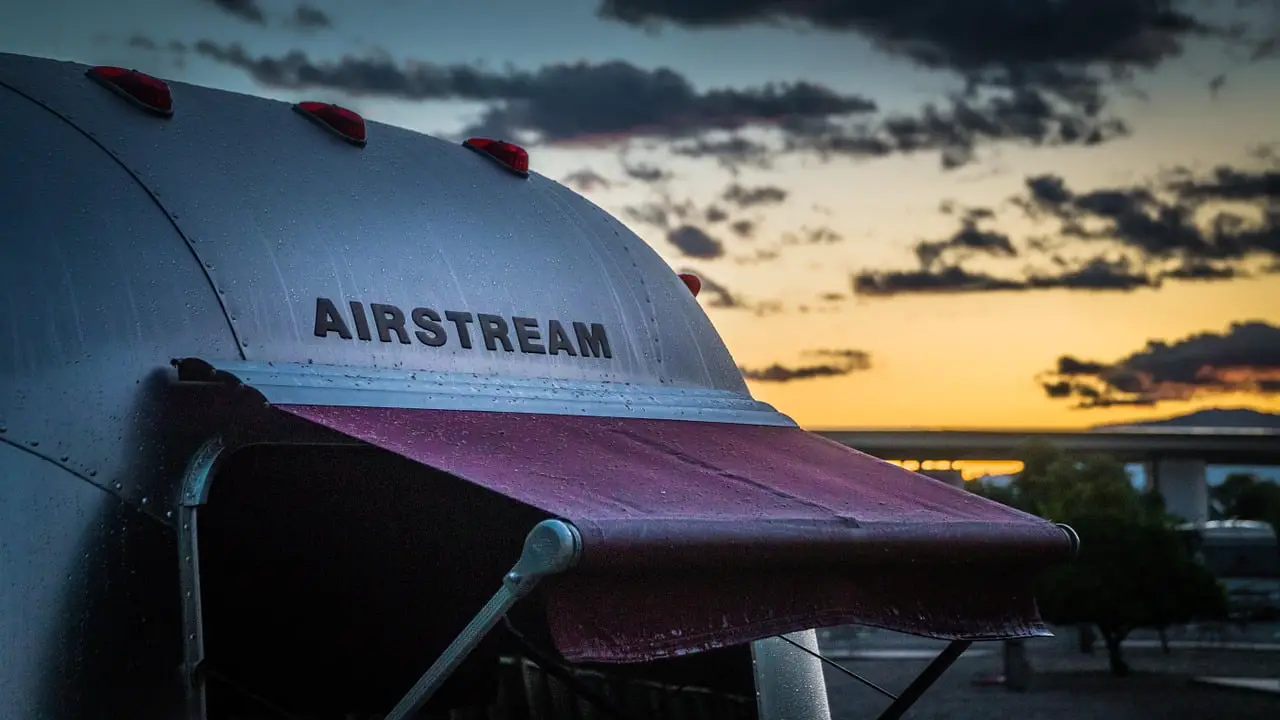 Similar to other waterless wash and wax products, this cleaner is not ideal for extremely dirty or muddy surfaces.
Pros
Economical to use due to the concentrated formula
Powerful cleaning action
Safe to use on plastic, rubber, or chrome
Cons
Wax quickly fades after light rain
Doesn't clean water spots
3. Mother's Waterless Wash & Wax
Bottom Line
Just spray and go! No mixing needed and keeps a nice wax layer for about 10 washes. The Mother's Waterless Wash and Wax is a great waterless cleaner if your RV or plane is moderately dusty. A bottle won't usually get more than 1 or 2 washes done.
Mother's is one of my preferred brands when it comes to exterior and interior detailing products, so I was a bit excited to try out their version of the waterless wash and wax cleaner. This brand is known for their professional-quality waxes and polishes.
First, the good news. This is a great product that effortlessly cleans and waxes the paint. The trick is to lightly mist one section at a time and wipe off using a clean microfiber towel. The finish was clean and streak-free on light colored surfaces, but there was a bit of white residue left behind after using this product on black paint. It was easy to gently buff out with a clean microfiber towel though.
It is also safe to use on plastic, rubber, or chrome surfaces. I also found out this cleaner is fantastic to use on alloy or steel wheels.
And now, the not-so-good. I used up almost half the bottle to clean a small car. Don't be surprised if you end up using the entire bottle for an airplane or RV. This product is a powerful cleaner, but don't expect it to restore the shine on neglected paint. If you demand the highest levels of shine in your paint, you are better off with a proper wax.
Pros
Powerful cleaner without using water
Product is ready to use straight from the bottle
Safe to use on plastic, rubber, and chrome surfaces
Cons
It streaks on darker colored surfaces
A bottle will only last you about 2 washes on a small plane and probably one wash on an RV
4. Meguiar's Ultimate Waterless Wash and Wax
Bottom Line
Another product that you just spray and go – very conveniant for quick cleaning jobs
I have to admit that I was excited to try out the Meguiar's Ultimate Waterless Wash and Wax. This brand is one of my favorites and I use their waxes and polishes all the time. However, let's see if their version of a waterless wash and wax works as great as their impressive lineup of exterior detailing products.
What I like about this cleaner is the advanced polymer formula. The high lubricity of the cleaner quickly dissolves dust, dirt, and grime while leaving a slippery synthetic wax barrier to protect the surface. The wax in this formula lasts longer compared to the Trinova waterless wash and wax since there were still water beads on the paint after the car was exposed to moderate rain.
Meguiar's Ultimate Waterless Wash and Wax
This product is also safe to use on glass, chrome, polished metals, rubber, and plastic trim. I was able to clean my single engine plane in just around 30 minutes courtesy of the powerful cleaning action. The product is ready to use and you don't need to mix it with water.
But again, don't expect this product to work on moderately soiled surfaces. I also noticed a bit of streaking when I used this waterless cleaner on dark blue paint. But if you use the Meguiar's Ultimate Wash and Wax as a quick detailer after washing or lightly soiled surfaces, you can expect fantastic results.
Pros
Polymer formula quickly dissolves dirt
Smooth, glossy, and lasting shine
Safe to use on all exterior surfaces including glass, chrome, and plastic
Cons
It streaks on dark surfaces
a bottle doesn't last more than 1 or 2 washes
We like this waterless wash so much that we wrote a review for it here: Meguiar's Ultimate Waterless Wash and Wax
I'm not saying that waterless cleaners don't work. In fact, I tested some of the most popular and bestselling waterless wash and wax cleaners and they performed admirably well on my 1970 Beechcraft 24R SIERRA and my Airstream pull-behind camper. But in some cases, they don't clean and protect as well as washing the exterior using the tried and tested combination of shampoo and water.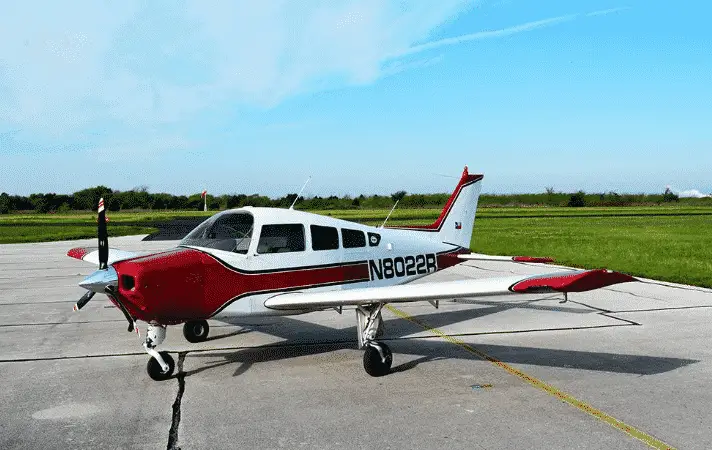 In my opinion, waterless wash and wax cleaners are great for light colored paint. They are also more convenient if you want to clean your boat, RV, or small airplane. It's not very easy to take your RV through a commercial brushless wash!
You probably already know this, but dark paint is more susceptible to scratches and swirl marks. It pains me to wipe the surface of a black or dark colored vehicle with a dry towel and a couple of sprays of cleaner. But if you do it right, you can still use a waterless wash and wax on dark paint, provided that you follow a few simple instructions.
In this review of the best waterless wash and wax cleaners for RVs and planes, I tried and tested a couple of products from the most popular brands. I put them all to the test to determine how well they can clean and wax the surface without using soap or water. I will also teach you a couple of techniques on how you can properly utilize these products so you won't end up scratching the delicate paint job of your recreational vehicle.
Oh by the way, if you're more interested in a waterless cleaner for cars and trucks, check out this article: https://scanneranswers.com/best-waterless-car-wash-for-your-vehicle-buying-guide/
What's the fuss about RV waterless wash and wax cleaners?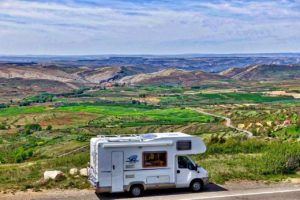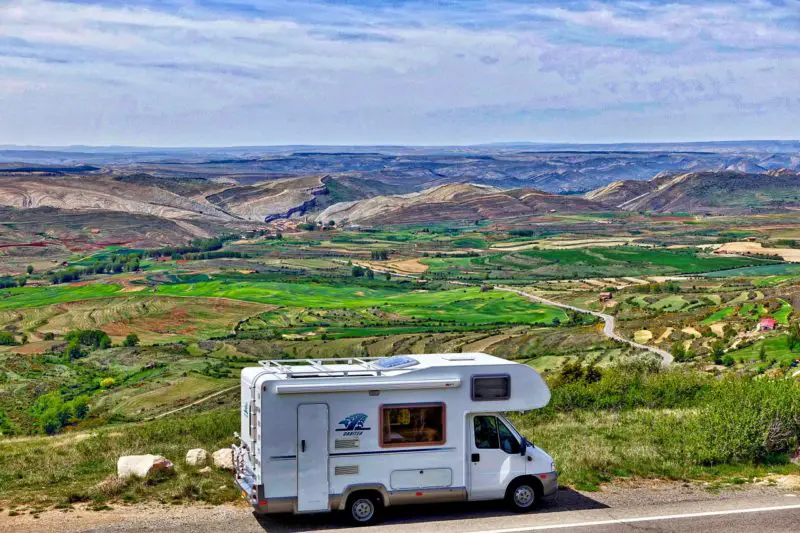 There are a barrage of reasons why you should use waterless wash and wax in cleaning your plane or camper. Most of the time it's difficult to access a hose or you just feel lazy and don't want to drag out the hose. Maybe you live in California or other places that impose water restriction laws. Either way, waterless wash and wax kits are very convenient for cleaning your RV, camper, or plane.
But here's the catch: a single bottle of cleaner product will usually cost more than a bottle of polish and/or carnuaba wax. So if you don't mind going the old school way of dragging out the hose and bucket, you can get a better clean and wax job for cheaper. But if you're looking for a quick touchup to shine up that paint before the weekend camping trip or flight, then a waterless wash is awesome!
Here are the other things you need to know about waterless wash and wax cleaners:
They are not ideal for extremely dirty or grimy surfaces. I have used a lot of waterless wash and wax products. None of them are applicable to muddy or excessively dirty vehicles since you will end up consuming the entire bottle of cleaner and still end up with a dirty vehicle and scratched paint. Keep in mind that waterless wash and wax cleaners are only great for lightly soiled surfaces. They are also ideal for quick waxing after washing the car with soap and water. More on that later.
You will need a lot of microfiber towels to finish the job, and I mean a LOT. It really doesn't matter if you have a small, medium, or large-sized microfiber towel. Depending on the condition of the surface and the size of the vehicle, you should prepare at least three of four towels to complete the job. Want to clean the wheels? You will need a separate towel for that. Need to clean the exterior side of the windows and windshield? You need a new clean towel for that also. You get the drift, right?Check out our article on Microfiber towels if you need more info: Five of the Best Microfiber Towels for all jobs
They are best used for touch-up jobs after the paint has been washed, polished, or waxed. Waterless wash and wax cleaners are formulated to clean the surface while applying a light coat of wax to the finish in a single step. Like I previously mentioned above, you can use them after washing the car to add more shine to the paint. Simply spray a light mist of the product after washing and drying the vehicle and give it a quick buff. Is there bird poo on the roof or hood? Simply spray and wipe. Tar or asphalt on the side skirts or running boards? Spray and wipe. Dead insects? You know the drill. You can remove problematic dirt and stains without scratching the surface and without using water. Now that's cool.
Waterless wash and wax cleaners will not restore the condition of painted surfaces. Do you see oxidized surfaces in the hood and roof? Are there deep scratches or swirl marks in the paint? Don't expect to erase all those imperfections with a simple spray and wipe. That would be like judging a horse by its ability to swim. If you need to restore the smooth surface and shine of the paint, you need a polish and wax.
They can be used to clean exterior glass surfaces, but don't use them on interior glass. Waterless wash and wax cleaners contains, well, wax. Wax will smear glass and cause poor visibility.
New to washing your plane with a waterless cleaner? Watch this video:
Conclusion
It is hard to choose a winner. All of the waterless wash & wax cleaners in this test performed admirably well in terms of light cleaning jobs. I still prefer the traditional way of cleaning my plane or RV using a hose and bucket of car shampoo. If I had to choose I'd say:
Best Overall: Aero Cosmetics
Best Value: Trinova
Easiest to use: Meguiar's Ultimate