303 UV Protectant Spray

KevianClean Interior Defense

Mothers VLR

Armor All Original Protectant & Cleaning Wipes

Meguiar's Quik Interior Detailer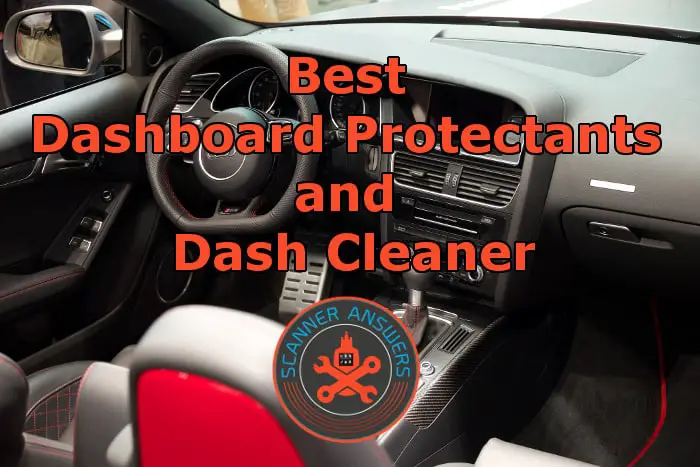 Need to protect your dashboard from cracking under the pressure of the sun? Read on!
Hey there I'm Mike, and today we're talking about the best dashboard protectants and dash cleaner that you need to keep harmful UV rays from busting up your ride.
I just finished up a guide that was about cleaning upholstery on the inside of your car, and then I realized that I didn't cover cleaning the dashboard as much as I should have! So here we are again, getting into the nitty gritty of keeping that big chunk of plastic from getting cracked by the sun and ruined by ice cream and soda spills.
5 of the Top  Dashboard Protectants for your Car Reviewed
| # | Preview | Product | Rating | Price | |
| --- | --- | --- | --- | --- | --- |
| 1 | | 303 Aerospace Protectant – UV Protection –... | 39,017 Reviews | $22.32 | Buy on Amazon |
| 2 | | KevianClean Interior Defense Car Vinyl Protectant... | 250 Reviews | $25.99 | Buy on Amazon |
| 3 | | Mothers 06524 VLR VinylLeatherRubber Care, 24 oz | 1,504 Reviews | $11.99 | Buy on Amazon |
| 4 | | Armor All-10848 Original Protectant & Cleaning... | 604 Reviews | $17.75 | Buy on Amazon |
| 5 | | Meguiar's Quik Interior Detailer - This... | 6,918 Reviews | $9.22 | Buy on Amazon |
1. 303 UV Protectant Spray
Bottom Line
Originally designed for spaceships! So it works pretty good at protecting dashboards 😉 Made in the USA, leaves a matte finish, and is a great interior UV protector.
303 UV Protectant Spray is a probably the best car interior protectant that we have found. This product was originally intended for aerospace and aviation applications but is now reformulated to be safely used on automobile interior and exterior parts. This product is also great for protecting outdoor furniture and boat interiors from harmful UV rays.
The 303 is water based so you can use it with confidence on plush leather seats and internal engine parts. You don't even need to worry about the product smearing your vehicle's paint job. This dashboard protectant is odorless and non-toxic and is free of silicone oils and petroleum distillates.
This car interior protectant leaves a clear matte finish without any trace of oil or residue so it's the perfect no-shine dash protectectant. The treated surface also repels the formation of dust and stains. The stuff is perfect for vinyl, rubber, plastic, fiberglass, and leather.
The proper way to use this product is to start with a clean surface. Simply spray a light mist of the product on the dashboard and wipe with a microfiber cloth until the surface is dry to the touch. Lightly buff the surface with a dry cloth and you're done. The 303 is not designed to air dry so you will need to wipe it off with some elbow grease!
As with all dashboard protectants, this product should not be sprayed on clear plastic surfaces such as on touchscreen and instrument panels. I had a bit of overspray on the radio of my vehicle and it left a white spot that was hard to remove. I also find this product to be a bit pricey since a single 32 fluid oz. bottle costs around [amazon link="B00KN0UOEE" title="see price"].
Read the full review that Vince wrote here: 303 uv protectant spray review
Bottom Line:
I like the fact that the 303 UV Protectant has a water-based formula. It doesn't leave behind an unpleasant odor and it leaves behind a clean and matte finish.
The Good
Powerful and lasting UV protection
Odorless water-based formula
Matte finish
The Bad
2. KevianClean Interior Defense
The KevianClean Interior Defense is unique since it is the only dashboard protectant infused with carnauba wax. This product is not only good for auto interiors since you can also use it on vinyl furniture and faux leather.
Safe for the environment!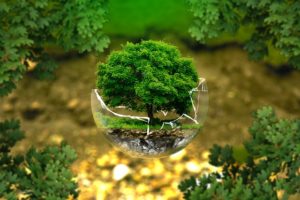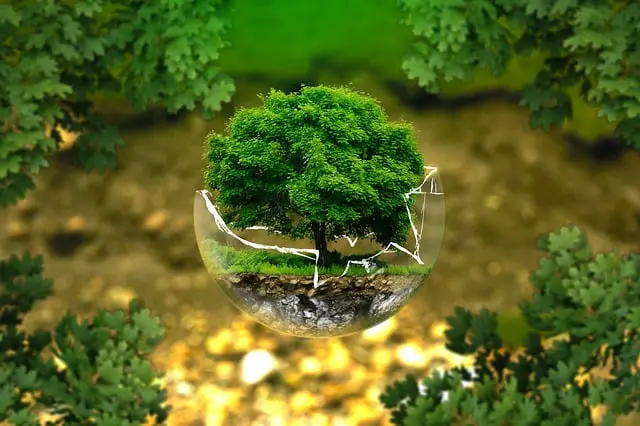 This car interior protectant is best for vinyl and plastic trim. The formula is derived from non-toxic ingredients and is safe to be used even around kids or pets. The KevianClean Interior Defense provides maximum UV protection and prevents cracking, drying, and aging.
Don't miss the full KevianClean Interior Defense Review and test on my truck
What I like about this product are the low gloss finish and the invigorating lavender scent. Simply spray this product directly on any plastic or vinyl surface and wipe off the excess with a clean and dry microfiber cloth.
However, this product is not intended to be used on leather seats, although it worked great on the faux leather sofa in my living room. A single 24 fl. oz. bottle of the KevianClean Interior Defense will cost around [amazon link="B00OAFU9B6" title="see price on Amazon"].
The Good
High level of UV protection
Non-toxic formula
Great lavender scent
Easy to apply
Low gloss finish
The Bad
3. Mothers VLR
Bottom Line
Whether your car or truck interior is real leather, faux leather, or vinyl, Mothers VLR is awesome for conditioning and protecting it. You can spray this stuff about everywhere in your car and keep it looking like the factory for many years.
This product is designed to easily clean, condition, and protect vinyl, leather, and rubber surfaces.
The professional strength formula is PH balanced to safely remove deep and baked on stains, soils, and dirt. The Mothers VLR dashboard protectant is formulated using neat's-foot oil and lanolin to protect vinyl, leather, and rubberized surfaces from fading, cracking or drying.
This product is safe to use on all interior surfaces, including leather or vinyl seats. However, I would not recommend this product (or any dashboard protectant for that matter) to be applied on the steering wheel and instrument console or the gauge faces. I found out the hard way that some products will permanently smear the gauge faces and give it an unsightly appearance.
I find the Mothers to be an excellent dashboard protectant that leaves a desirable matte finish, but I don't regard it highly as a proper cleaner. This is the reason why it is important to pre-clean the surface since not all products are designed for strong cleaning.
I also found the smell of the Mothers to be quite unpleasant. Other people might not agree with me, but I think it smells a lot like white glue and the scent has a tendency to linger for a while.
The Good
Economical price
Easy to apply
Matte finish
Protects the dash from cracking and fading
The Bad
Offensive scent
Sub-par cleaning power
4. Armor All Original Protectant & Cleaning Wipes
Bottom Line
All-in-one solution to clean AND protect your dash and vehicle interior. Some products do a great job at protecting, but not good at cleaning, and vice-versa. But not with the Armor All Car Cleaning Wipes. You get a wipe for cleaning, and a second wipe for protection… Bam! It's a all you need to detail your ride.
This is one of my favorite car interior cleaning products!
The wipes involve an easy two-step process to clean and protect the dashboard in your car. First, use the cleaning wipes to remove dirt and debris. The cleaning wipes will not dry out or damage plastic or vinyl surfaces.
It's the one-two punch to vehicle interior detailing!
Next, use the original protectant wipes to add a deep and lustrous look while adding some much need UV protection to the dashboard, console, and leather-covered surfaces.
Both of the wipes are lint free and are designed not to leave a greasy residue on your hands. While this holds true for the cleaning wipes, the original protectant wipes did leave some residue on my hands. Make sure to wash your hands thoroughly after using this product especially if you're going for a drive.
However, I heard some people complain about overly dry wipes that are rendered useless. I guess this might have something to do with the shelf life of the product or an air leak in the lid. I found that sometimes when you close the lid, a wipe will get stuck in the seal and this could cause them to dry out quick. Just make sure you hear that "click" when you shut the lide.
Bottom Line:
I love the Armor All Original Protectant & Cleaning Wipes because it comes with everything you need to detail your dashboard and interior to perfection. These car cleaning wipes are housed in small plastic containers equipped with a moisture lock lid to keep the wipes moist and ready to use.
The Good
Complete product that actually cleans and protects leather, plastic, and vinyl
Easy to use
Pleasantly mild scent
The Bad
The original protectant wipes can be a bit messy in the hands
If you don't shut the lid all the way, it can dry the wipes out quick!
5. Meguiar's Quik Interior Detailer
Bottom Line
Cheap interior cleaner that smells good. It's probably not more effective that water and a cloth, but for stains that have been baked onto the dash for 1 year, it can be helpful.
I'm a huge sucker for Meguiar's car care products but their car dashboard cleaner is not in my list of favorites. Granted, if you're looking for the best auto interior cleaner , it works awesome for that.
However, I see no reason why you should spend money on something that you can do at virtually no cost. You can easily clean the dashboard using a simple moist towel. Even though the Meguiar's Quik Interior Detailer contains sun blocking agents to protect the dashboard from UV rays, this is not the product to use if you are looking for something that offers a higher level of UV protection.
This product is more of a cleaner than a dashboard protectant. The formula is designed to effectively remove dirt, dust, and grime from leather, rubber, vinyl, and plastic trim, including LCD and navigation screens.
The Meguiar's Quik Interior Detailer Cleaner has an improved cleaning formula with a vague lemon scent. You get a 16 oz. bottle of cleaner for around [amazon link="B000AMLWH8" title="see price"]. This is not bad since this product is great for all-around interior cleaning and the spray bottle is great to use for quick touch-ups.
Read Vince's hands-on test of this stuff here: meguiar's quik interior detailer reviewed
The Good
Powerful cleaner
Easy to use
Pleasant scent
Economical price
The Bad
Offers marginal UV protection
How to Clean the Dashboard
If you spend a lot of time cleaning and waxing the exterior of your ride, it is only natural to clean the interior as well. While a shiny and flawless paint job will give your car head-turning looks, a dust-free and hygienic interior will make sure that you're not breathing in harmful germs, bacteria, and dust each time you enter the vehicle.
It is good practice to vacuum the interior carpeting and upholstery of your ride at least once a week. But do you also pay attention to the condition of the dashboard? Of course, you should! The dashboard is in your line of sight so you should definitely keep it clean.
However, it is surprising to find out that not a lot of car owners know the proper way to clean the dashboard. Some might think it's simply a matter of wiping a wet rag to remove dust and dirt, but cleaning the dashboard goes beyond removing visible dirt.
Since the dash is the focal point of your vehicle's interior and is constantly exposed to harmful UV elements, it needs proper care and protection similar to the wax in your paint.
In order to help you choose the right product that will clean and protect your dashboard, we put five of the best dashboard protectants to the test. We bought each product and used it to clean the dashboards of our respective cars. Each is different so we're expecting the results to vary in terms of cleaning properties, surface gloss, and overall UV protection.
Dashboard Cleaning Tips
But before we get to the actual test, here are a couple of handy cleaning tips that will help to preserve the look of your car's dashboard:
Avoid using harsh detergents or dish soap to remove dirt and grime on the dash, especially if your dashboard is covered in leather or Alcantara. The dash itself is made from a special blend of plastic that will still warp, crack, wrinkle, or degrade when not cared for properly.
Avoid using olive oil or other kitchen ingredients to clean and protect the dashboard. I have seen too many videos of people using all sorts of stuff on their dashboards. If you are really the curious type, make sure to test the product in an inconspicuous part of the dash before deciding to apply the product to the entire surface. In my honest opinion, you should only use products that are designed to clean the interior of your car and nothing else.
It is a good idea to set aside a separate set of microfiber towels for interior cleaning alone. I always segregate my cleaning towels by color so I will know which towel to use. The same can be said for cleaning the inside of the glass. All glass surfaces should have their dedicated set of cleaning towels to avoid contamination and smearing.
The Easiest Way to Clean the Dashboard
There are cleaning products designed to clean and protect the dashboard with a single application. Regardless of the case, it is a good idea to pre-clean the surface before using a dashboard protectant.
Step 1:
Use a clean and damp microfiber towel to remove loose dust and dirt. If you haven't cleaned your dash in a long while, you will be surprised at the amount of dirt and grime that you can remove using a damp towel. It is always better to start with a clean surface before applying a thin coat of dashboard protectant.
| Preview | Product | Rating | Price | |
| --- | --- | --- | --- | --- |
| | Amazon Basics Microfiber Cleaning Cloth,... | 68,250 Reviews | $14.68 | Buy on Amazon |
Step 2:
Rinse the cloth in clean water, wring out the excess, and repeat step 1 for overly soiled surfaces. Now is also the best time to wipe the center console, glovebox, and the A/C vents.
If there are noticeable stains on the dashboard, rinse the towel in a small bucket of water and car shampoo. Wring off the excess soap from the towel and wipe off the stain.
Step 3:
Rinse the microfiber cloth in water and proceed to wipe clean the insides of the doors and the center console. These parts are also made of plastic or vinyl and can be covered in leather so wipe carefully.
Step 4:
If you have an interior brush, use it remove dirt and grime from the nooks and crannies on the knobs, vents, gear shift, and other crevices on the dashboard and center console.
| Preview | Product | Rating | Price | |
| --- | --- | --- | --- | --- |
| | Chemical Guys Acc_S90 Boar's Hair Detailing... | 6,948 Reviews | $10.19 | Buy on Amazon |
| | Mothers Car Detailing Brush for Stain and Hair... | 2,983 Reviews | $6.79 | Buy on Amazon |
Step 5:
You are halfway done. All you need now is to apply a light coat of dashboard protectant and your car is now good as new!
Conclusion
When it comes to choosing the best dashboard protectant for your car there are a ton of choices! Here's a quick recap of our choices:
303 UV Protectant Spray – Best Dashboard Protectant for the Money
Meguiar's Quik Interior Detailer – best dashboard cleaner
Mothers VLR – Our Favorite Vinyl Leather and Rubber Protector
Armor All Original Protectant & Cleaning Wipes – Top Car Cleaning Wipes
KevianClean Interior Defense – an environmentally and kid friendly cleaner
Make sure to choose a protectant with a high degree of UV protection so you can maintain the brand new look of your vehicle's interior even after many years of driving. If you have cloth seats, consider spraying them down also with a protectant like Scotchgard Fabric & Upholstery Protector.
-Mike