Top Waxes for Black Paint
Meguiar's G6207 Black Paste Wax

Turtle Wax Black Box Kit

Meguiar's G18216 Ultimate Liquid Wax

P21S Carnauba Wax

Meguiar's G18216 Ultimate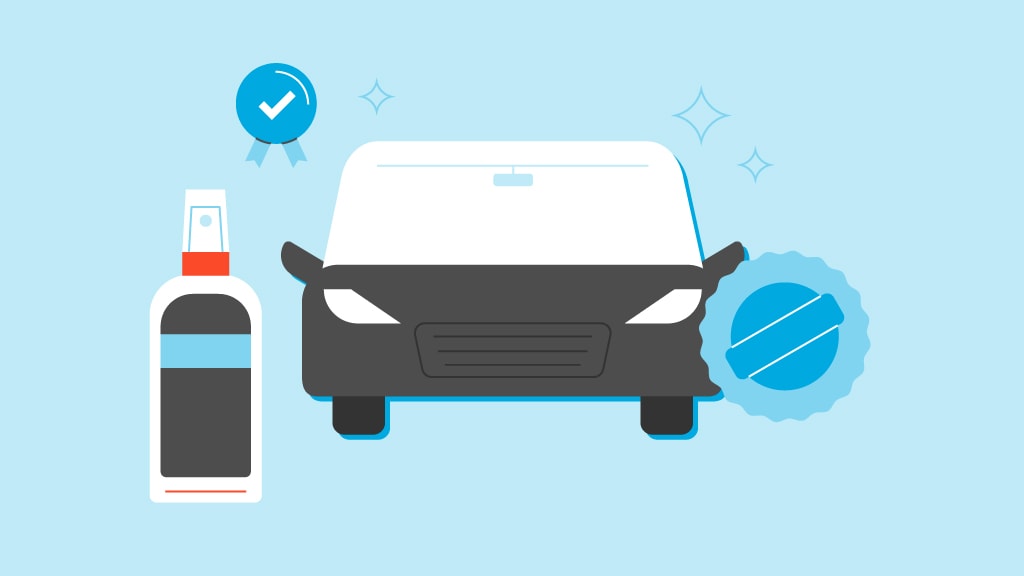 What is the best car wax for black cars?
Want to skip the reading? Here's the products!
| # | Preview | Product | Rating | Price | |
| --- | --- | --- | --- | --- | --- |
| 1 | | Meguiar's G6207 Black Wax Paste, 7oz | 2,294 Reviews | | Buy on Amazon |
| 2 | | Turtle Wax T-3KT Black Box Kit | 3,618 Reviews | $38.98 | Buy on Amazon |
| 3 | | Meguiar's G18216 Ultimate Liquid Wax, 16 Fluid... | 6,572 Reviews | $41.95 | Buy on Amazon |
| 4 | | P21S 12700W Carnauba Wax | 1,181 Reviews | $42.39 | Buy on Amazon |
| 5 | | Meguiar's G18216 Ultimate Liquid Wax, 16 Fluid... | 6,572 Reviews | $41.95 | Buy on Amazon |
It's a curse without a cure.
It is the type of beauty that requires tons of maintenance.
I'm talking about the black paint of your car. If you are currently the proud owner of a black or dark colored ride then my sentiments are with you.
My name is Matt, and I used to be in the same boat as you. About five years ago, I purchased a jet black Japanese sedan. It was utterly beautiful when brand new, especially as the sun gleamed over the flawless and rich finish. But I soon found out that in order to maintain the look, you need to spend a couple of hours each weekend prepping and dolling up the paint. Seriously.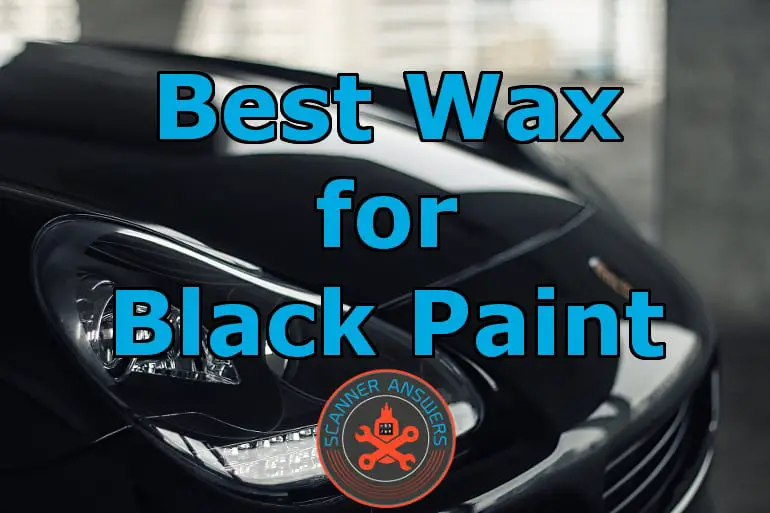 5 Great Waxes Designed for Black Vehicle Paint
Here is quick summary of the best waxes for black cars that the guys and I at ScannerAnswers have tried so far. Click the link to jump to the wax review and pros and cons of each.
Meguiar's G6207 Black Paste Wax – My #1 Choice for the Best Black Car Wax:
Turtle Wax Black Box Kit – Best Black Wax Complete Kit
Meguiar's G18216 Ultimate Liquid Wax – An Awesome Synthetic Polymer Wax
P21S Carnauba Wax – Best Carnauba Wax for Black Car
Liquid Glass Ultimate Auto Finish – Best Polish for Black Paint
1. Meguiar's G6207 Paste Wax
Bottom Line
Easy to use paste wax that leaves a swirl free, deep shine for dark paint.
The Meguiar's G6207 Black Paste Wax is specially formulated for black and dark-colored paints. This product comes with a hand applicator pad but it can also be applied using an orbital polisher.
This is a 2-in-1 product and combines the benefits of polishing and waxing in a single product. While I find this claim to be true in regards to newer cars, nothing beats the deep and glossy shine of a proper polish before applying wax.
Grab some of this fabulous black paste wax here on Amazon
The Meguiar's paste can also be used on light-colored paint (they make a "white paint" version). It is unlike other black waxes that contain pigments or colorants to hide scratches on the paint.
I love that this wax is easy and economical to use since a small amount goes a long way.
This wax is formulated using polishing oils, blended polymers, and micro-polishing agents to get rid of swirl marks on the paint. The polymers are designed to enhance the durability of the wax when exposed to rain and UV rays.
This product works best on new black paint and also restores life to old, tired paint. Overall, this is a great product for your dark colored ride. It can remove minor swirl marks and other imperfections without using a separate product.
If you want to know more about this paste, my colleague Mike wrote a Meguiar's G6207 Paste Review with his experience in using the product.
The Good
Easy to apply
Easy to buff off
Provides durable protection
Removes minor swirl marks and mild scratches
Pleasant scent

The Bad
Leaves white residue on matte black trim
The finish lacks gloss
It's a bit pricey

2. Turtle Wax T-3KT
Bottom Line
All-in-one kit includes a pre-wax cleaner, carnuaba wax, spray detailer, and applicator pads so it's a great starter wax kit
The Turtle Wax "Black Box" Kit comes with two 12 oz. bottles of Spray Detailers, a single 12 oz. bottle of Pre-Wax Cleaner and Conditioner, and a 12 oz. bottle of Deep Black Carnauba Wax. The tinted pre-wax cleaner is designed to remove scratches and swirl marks while the carnauba wax is formulated to provide a deep and glossy shine.
I found out that the pre-wax cleaner is great for removing bird droppings and tar spots on the paint but it doesn't actually remove swirl marks and scratches. Since the formula is tinted black, it only hides the surface imperfections before applying wax. For very light scratches and swirl marks, this is fine, but this is not the product for you if your black paint is marred by deep scratches and swirls.
The included black spray detailer is incredibly easy to use and is ideal for spot cleaning and waxing. However, this kit will mess up your collection of clean microfiber towels. You better have a lot of towels on hand if you are going to spend a weekend using this kit in your car.
The Good
Relatively easy to apply
Residue is easy to remove
Complete wax kit for a reasonable price
Works well as long as you follow the directions on the bottle

The Bad

Does not remove swirl marks (it only hides them)
Not as durable as other black waxes

You can read the full Turtle Wax "Black Box" Kit review that Vince wrote up here: Turtle Wax Black Box Kit Review 
3. Meguiar's G18216 Ultimate
Bottom Line
Amazing liquid wax that really brings out the shine and deep color of your dark colored truck or car.
I have to admit I'm a huge fan of the Meguiar's Ultimate liquid wax. When paired with a pure polish (Meguiar's also makes awesome polish), this product will work wonders on any color of paint. But because this guide is about finding the best wax for black cars, let's see how it stands up to the rigors of dark exterior paint.
Now, it's a synthetic wax, which means it will give your black vehicle paint protection for a longer period of time, but it comes at the cost of shine. So if you really want that deep dark shine, you might consider Carnuaba/Brazilian wax over this Synthetic wax. But if you want awesome protection against the sun, UV and other atmospheric elements, Meguiar's liquid is the perfect wax for black vehicle paint!
This liquid wax is formulated using synthetic polymers with hydrophobic technology. This will create a long-lasting protective barrier on the surface of the paint so water will simply bead and roll off to avoid the presence of nasty watermarks. This product also comes with an applicator pad and microfiber towel so you can start waxing your car right out of the box (although you should also invest in a good clay bar, polish, and maybe a DA orbital polisher).
*Below is a cheesy video about "hydro-phobic technology"… Not sure who coined that phrase? haha
The great thing about the Meguiar's Ultimate Liquid Wax is it can be applied by hand or with a Random Orbit polisher machine. I prefer applying the product by hand and remove it using an orbital polisher to achieve the best results.
This product is a pure liquid wax and is designed not to leave ugly white stains on the non-painted plastic trim. Of course, this product will only work best if you polish or pre-clean the paint before applying the Meguiar's Ultimate Liquid Wax. You need to keep this in mind if you are working with an older black car.
Grab some Ultimate Liquid wax from Amazon: HERE
I also found out that you only need a small amount of product to treat an entire panel. Using too much of this wax will only make it harder to remove. Luckily, the included applicator pad makes it easy to apply the right amount of product at any given time.
The Good

Easy to apply
Hydrophobic water beading protection
Intense gloss and shine
Polymer formula provides lasting protection

The Bad

Residue can be a bit hard to remove if applied excessively
Surface needs to be polished first to remove swirl marks

Vince wrote up an awesome Meguiar's G18216 Ultimate Liquid Wax Review if you want to know more about this wax.
4. P21S Carnauba
Bottom Line
Carnauba-beeswax blend that brings out an incredible shine from black paint. Bit higher priced than other paste waxes, but worth every penny!
The P21S Carnauba Wax is made from 100% Brazilian No.1 yellow carnauba wax and beeswax to deliver a mirror-like and glossy shine. This product is a paste wax that applies and removes easily even on plastic and rubber trim. It will not leave powdery residue or ugly white stains on exterior trim pieces for a more detailed look.
While I scoffed at the price tag of the P21S Carnauba Wax, all my doubts disappeared after I used this product on my black Honda Accord. The product is easy to use and the consistency makes it easier to apply the right amount of product on each body panel.
Pick up some of this wonder wax here on Amazon.
I also liked the fact that the P21S Carnauba Wax is easy to buff off using a dry microfiber towel. Of course, this product is not designed to remove deep scratches and swirls but it managed to thin out some minor swirl marks on the hood of my car.
The Good

Easy to apply
Easy to remove
Rich formula provides a deep and glossy shine
Great for any color of paint

The Bad

It does not remove scratches and swirls
It's a bit expensive compared to other black waxes

5. Liquid Glass
5. Meguiar's G18216 Ultimate
Bottom Line
High gloss finish restores a show-room shine and brings back luxury to black paint.
2018 Update-
The Liquid Glass was a great polish but it appears to have been discontinued! For now, we've opted to choose the Meguiar's as a replacement. If you ever find Liquid Glass, be sure to buy extra!
While Liquid Glass calls this product an auto polish, I find it to be more of a wax since the non-abrasive formula will not remove swirls or scratches on black paint. This is also one of my favorite waxes for black cars since it leaves behind a glossy and ultra-durable protection that repels acid rain, bird droppings, asphalt, and even rust and corrosion.
The No products found. should only be used on cleaned and prepped paint. I would use pure polish to clean the surface and apply the Liquid Glass as the final step. The results were amazing.
However, this product is not CARB-compliant since the formula contains chemicals and other additives. But if you don't like waxing your car often, this is the perfect product for you.
The Good

Durable high-gloss finish
Easy to apply

The Bad

Takes longer to dry
It's a bit pricey compared to other waxes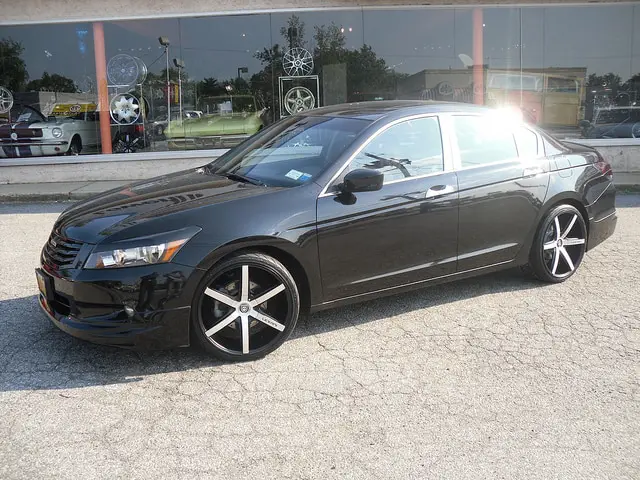 How to care for dark vehicle paint – Some Pro Tips
Swirl marks are the enemy of dark paint… Scratches re nasty, but deep swirl marks are uglier.
Swirl marks are the curse of black paint. Those nasty, ugly, and circular scratches are the reason why black paint needs to be waxed regularly. Swirl marks are caused by erroneous cleaning techniques, such as wiping the surface with a dry towel (please stop doing this!). The particles of dirt and sand on the paint will leave minuscule scratches that are more visible when the affected panel is directly exposed to the light of the sun.
This is the reason why black paint requires a good quality wax. Pure carnauba wax will help to seal the surface and make it slippery enough to repel minor surface damage. It will also make the paint glossier so you can beam proudly at your precious ride.
Before we get to the nitty and gritty of the best car wax for black cars, there are a couple of exterior vehicle cleaning tips that you need to remember. If you've read our best spray wax guide then you're probably already a pro at this!
How to Maintain the Beauty and Shine of Black Paint
Before choosing among our contenders of the best wax for black paint, you will need to carefully assess the condition of your car's black paint.
Maintaining the pristine look of black paint starts from the moment you drive your brand new black car off the dealership lot. If your car is still relatively new or virtually brand new, consider yourself lucky since you don't need to exert too much effort in cleaning or prepping the surface.
If you have an older car, you might need to prep and polish the paint. Check out our helpful guide on How to wax a black car if you want to learn a few tips. Do not apply wax over a dirty or scratched surface while expecting the wax to work like a miracle cure-all product. Some people give bad reviews about a good product because they didn't follow directions or did not assess the condition of the paint before applying the wax.
The easiest way to determine if your black car needs a wax is by swiping your dry and clean hand over the paint. Simply wash and dry the car, swipe your hand slowly over the roof, hood, or trunk, and pay attention. If you feel the surface is rough to the touch, the paint will need to be waxed. If the surface feels smooth as glass, you're all good.
After a physical examination, it's time for a short visual inspection. Are there baked-on poop stains in the paint? Can you see larger scratches or deeper swirl marks? Are there tar spots or asphalt on the side skirts and doors of your ride? Are there dull spots or oxidized sections on the paint? Even the best wax for black cars will not be able to cure all those ailments. If this is the case, you will first need to polish your paint before applying wax.
You can prevent swirl marks from occurring on black paint by utilizing the best washing and cleaning techniques. Avoid wiping the paint using a dry or rough cloth. Always rinse the paint and wipe off excess dirt before washing the paint using car shampoo. It is also a good idea to always hand wash your black car since automatic car washes might add more swirl marks in the paint.
Types of Wax for Black and Dark Colored Vehicles
It is easy to get lost in the vast sea of car care products for black cars. When it comes to waxes and polishes, you are basically left with three choices:
Spray Wax. This is great for brand new cars or newly restored black paint. Spray waxes are also ideal for spot waxing and are convenient to use – simply spray on and wipe off. However, spray wax does not offer durable protection and are not ideal for intensive paint cleaning.
Paste Wax. I grew up using paste wax and this is one of the easiest to apply evenly on the paint. Paste wax is also good for spot cleaning but you will need to allow it to dry before buffing off the residue.
Liquid Wax. Depending on whom you'll ask, liquid wax is reputably the easiest to apply and it dries faster than paste wax. However, I find liquid wax a bit tricky to apply evenly especially on vertical surfaces such as the doors and rear end, but the liquid consistency makes it glide smoothly over the surface with minimal effort.
Conclusion
In order to achieve a flawless shine on black paint, you will need to polish the paint and remove swirl marks before applying the best wax for black cars. Always remember to read and follow the directions on the can or bottle before proceeding to wax your beautiful black car.
-Matt