The Best OBD2 Jeep Scanners
Foseal Wifi

Bluetooth Veepeak

Innova 3160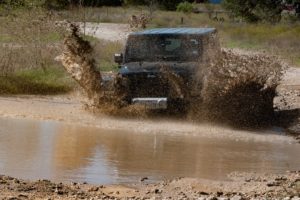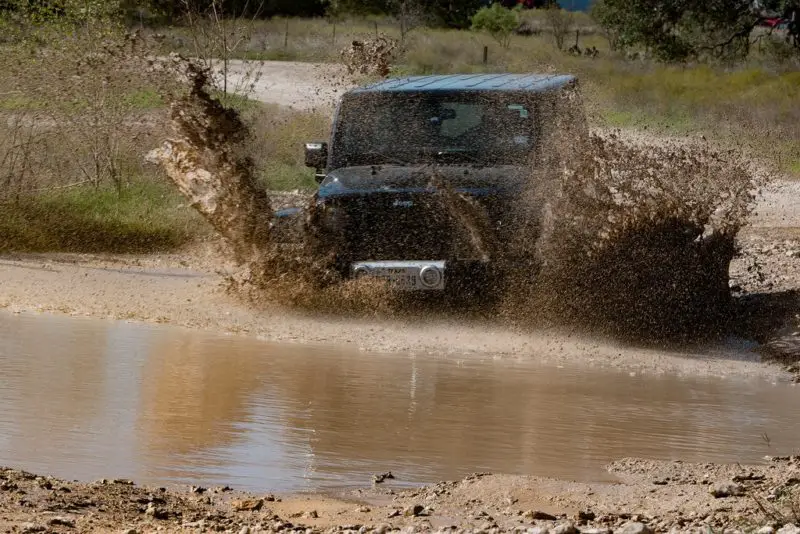 How to Choose the Best OBDII Jeep Scanners
Spoiler Alert: Check out my top pick here
Jeep has been the industry standard for rugged 4×4 vehicles for 75 years now. If you need a robust all-terrain vehicle that is nothing short of a mountain goat, then a Jeep is definitely for you. But don't think that they are indestructible. Even modern machines will fall prey to the extreme elements of off-road driving, not to mention the simple perils of daily use. When the check engine light or the malfunction indicator lamp is illuminated, you need to pay attention because this could be a precursor to an expensive repair bill. Here's our list of OBD2 Jeep scan tools to help you avoid that expensive repair bill and keep your beloved Jeep tearing up the terrain for years!
Jeep OBD2 adapters complete compiled list:
| # | Preview | Product | Rating | Price | |
| --- | --- | --- | --- | --- | --- |
| 1 | | Car WIFI OBD 2 OBD2 OBDII Scan Tool Foseal Scanner... | 3,227 Reviews | $19.99 | Buy on Amazon |
| 2 | | Veepeak Mini WiFi OBD II Scanner Adapter Car Check... | 6,946 Reviews | $19.99 | Buy on Amazon |
| 3 | | Innova 3160g Pro OBD2 Scanner / Car Code Reader... | 288 Reviews | | Buy on Amazon |
OBDII / OBD2 Jeep Vehicle Scan Tools
After you read the OBD2 protocols of your Jeep listed at the bottom of this article, it is time to look for a scanner that will help you save money! However, we've done that for you already. Here is our list of the best OBDII Jeep scanners.
The Foseal Wifi – Best jeep OBD2 scanner for the price
The Veepeak Bluetooth – Best android OBDII jeep scan tool
Innova 3160 – Most feature-packed OBD2 jeep scanner
1. Foseal Wifi
Bottom Line
Connects wirelessly using your Android OR IPhone to sync up to your Jeep – Read and Clear check engine MIL lights – Very affordable!
Let's start with this awesome scan tool. It supports all Jeep models from 2001 to 2015, and is compatible with the Cherokee, Grand Cherokee, Wrangler, Liberty, Commander, Compass and Patriot. This is a wireless vehicle scanner that utilizes the latest Bluetooth connectivity so you can use your Android smartphone or Windows PC to easily diagnose and read the trouble codes of your Jeep.
The Jeep OBDII Eobd Fault Code Scanner can also display the meaning of the trouble code. How? You can access a database of over 3000 generic and manufacturer specific codes, so there's no need to use a separate computer. This is a totally cool device that costs around $20, so imagine the savings that you can get if the check engine light suddenly turns on. It is good to know that this device also works on Benzene or diesel models, and is one of the many reasons why we choose this as one of the best OBD2 Jeep scanners that money can buy.
2. VeePeak Bluetooth
Bottom Line
Bluetooth OBD2 adapter for your Jeep! Connect up wirelessly to view live engine data, check and reset CeL lights, and much more!
We have here another example of a Bluetooth OBD2 scanner for Jeep, and it costs less than $. The Veepeak Mini Bluetooth OBD2 Scan Tool will work on all OBD2 protocols, including American, European and Japanese cars. However, like the first scanner we mentioned above, this product will only work on Android and Windows.
You can fix simple problems with this small device, and you can determine the cause of the check engine light in your Jeep before visiting the mechanic. That alone will save you money, and we have proven time and again that this product pays for itself. You need to download a third party app like Torque, OBD Car Doctor (Android), OBD Car Doctor (Apple IOS) or DashCommand for this thing to work, but after that it just works flawlessly. You can also read real-time sensor data including engine coolant temperature and fuel system status, all from your smartphone or tablet.
Wireless devices have a charm of their own, and for those who love working with their Jeep, the Veepeak Mini Bluetooth OBD2 Scan Tool is a welcome ally.
3. Innova 3160
Bottom Line
This corded Jeep OBD2 scanner is the cream of the crop! With features like ABS and SRS light resets, record data to view later on a PC, it truly is a scanner for professionals! It's a little more costly than the other two Jeep adapter listed above, but it's an awesome OBD2 Jeep tool that will pay for itself many times over!
The INNOVA 3160 is one of the best OBD2 scan tools in the market, but it is also more expensive. Looking at this thing, you just know that it's going to be good. The cost is a lot of money to spend if you're a novice enthusiast. However, you ultimately get what you pay for, because this baby is feature-packed compared to other cheap OBD-2 scanners.
This device can read the check engine light on all 1996 and newer cars, light trucks, SUVs and minivans. It can communicate with all OBD2 protocols including CAN for newer model vehicles, and it can also diagnose ABS and SRS codes on most 1996 and newer Ford, GM, Chrysler, Toyota and Honda vehicles. It can also read and diagnose transmission trouble codes.
Compared to the wireless OBD2 scanners we tested, this device is somewhat bigger and heavier, but it does come with a brilliant LED display that allows you to read trouble code definitions and emissions readiness tests. You also get access to CanOBD2.com RepairSolutions which provides a full diagnostic report including probable causes of any trouble code in your Jeep. Sure, this thing is more expensive but it beats the overpriced dealerships and mechanics.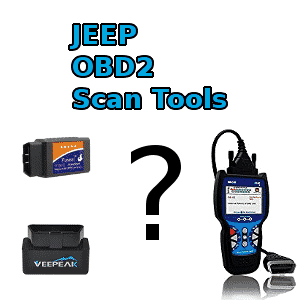 Wouldn't it be great if you can determine the cause of the check engine light in your Jeep before consulting an expensive mechanic?
Well, you can. You need an OBD2 scanner for your Jeep, and this alone will enable you to save a significant amount on your repair bills.
Best of all, there are now wireless OBDII scanners for your Jeep, and they work via Bluetooth or Wi Fi. If you think vehicle scanners are expensive and are only reserved for professional use, you better think again. We have come up with a short list of the best OBD2 Jeep scanners for the money, so you can save both time and money in diagnosing the MIL in your console.
Whether you need OBD2 for your Jeep Grand Cherokee, Wrangler, or Patriot, this list of OBD2 Jeep scan tools will help you!
But before we proceed, you need to determine the OBD-2 protocol of your Jeep. Yes, all vehicles manufactured beginning 1996 onwards are all OBDII compatible, but they don't necessarily use the same OBD2 protocols.
Why is that, you say? This is because certain models come with more features, or on some cases, don't have additional features at all. So manufacturers came up with different protocols to address the needs of the vehicle, depending on the engine type or the intended region or market.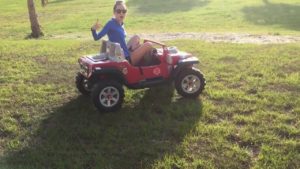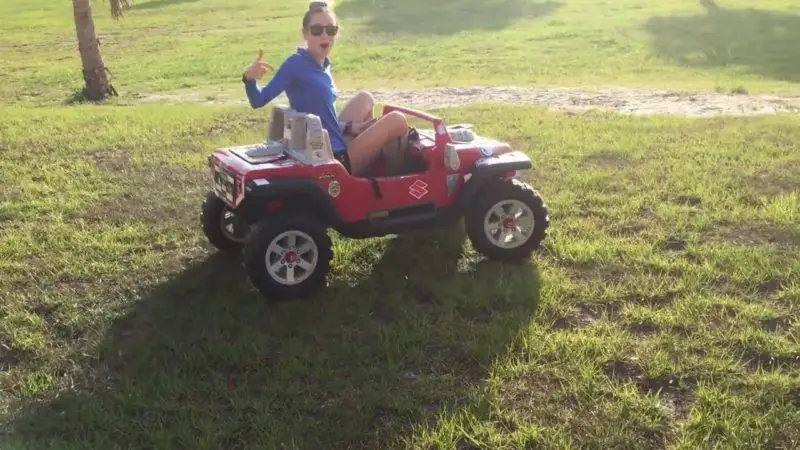 If your Jeep has a check engine light, do not take any chances. Simply refer to our list of the best OBD2 Jeep scanners so you can safely diagnose trouble codes without spending exorbitant amounts of money.
-Matt
For your reference:
List of OBD2 Jeep Protocols
All vehicles from 1996 are OBD2 compliant, but certain models use different protocols depending on the application. Here is a short list of OBD protocols for Jeep vehicles.
OBD2 Protocols for Jeep Cherokee/Grand Cherokee
2001 Jeep Grand Cherokee 4×4 Gas/Diesel: VPN
2002 to 2005 Grand Cherokee 2.7 CRD: ISO 9141
2004 to 2006 Grand Cherokee 3.0 CRD: CAN 11bit 500kb
2006 Grand Cherokee 5.7 Gas: CAN 11bit 500kb
2004 Cherokee 2.8 CRD: VPN
2005 to 2007 Cherokee 2.8 CRD: ISO 9141
OBD2 Protocol Jeep Compass
2007 to 2008 Compass 2.0 Diesel: CAN 11bit 400kb
OBD2 Protocol Jeep Commander
2007 to 2008 Commandeer 3.0L CRD & 3.0 V6 Gas: CAN 11bit 500kb
OBD2 Protocol Jeep Liberty
2003 Liberty 3.7 V6: VPN
2006 Liberty 2.8 Diesel: ISO 9141
2008 Liberty 3.7 Gas: CAN 11bit 500kb
OBD2 Protocol Jeep Patriot
2007 Patriot 2.0 CRD: CAN 11bit 500kb
2009 Patriot 2.4 Gas: CAN 11bit 500kb
OBD2 Protocol Jeep Wrangler
1997 to 1999 Wrangler 4.0L Gas: ISO 9141
1999 to 2000 Wrangler 3.1 TD: VPW
2001 Wrangler 2.5 Gas: VPN
2005 Wrangler 2.4 Gas: VPN
2011 to 2012 Wrangler 2.8 CRD: CAN 11bit 500kb
Remember: The list of Jeep OBD2 protocols is for reference only. You should check under the hood or consult the service manual to determine the specific OBD2 protocol of your Jeep.
 Pro Tip 
Want for Jeep goodies? Check out our guide to the best
Jeep recovery straps
.