Before you hit the road for your next vacation, it's critical that you know your Camper, Travel Trailer or RV dimensions. Read on to learn how to get these measurements at home and why it's important.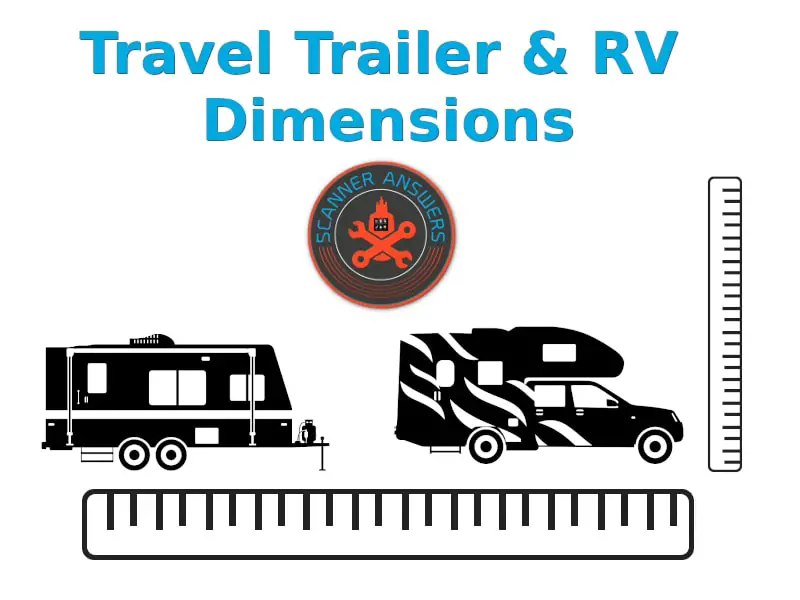 Introduction
Whether you are getting into RV's or are a seasoned veteran, there is always a lot to think about before you hit the road. Many people find it helpful to have a checklist, either in their head or written down. Of all the things to check off your list, there is perhaps nothing more important than knowing the length, width, and height of your RV. This information is not just to help you navigate. There are significant implications regarding your safety, your license, and the law.
Why do you need the know the length, width, and height of your RV?
There is a multitude of reasons why knowing the overall dimensions of your RV setup is crucial. From safety concerns to legality, it is a vital piece of information to have. Of course, not all RV's are created equally. Because of this, what constitutes "overall" will depend on the type of unit you have. For example, if you have either a travel trailer or a fifth wheel, you need to know the overall dimensions of the tow vehicle and the load you're towing.
In contrast, if you have a motorhome, you only need to know the dimensions of the vehicle itself. Regardless of your rig, always be diligent when measuring. It is easy to overlook small additions like antennas, air conditioners, and mirrors. Any component counts when factoring in the widest, tallest, or longest points.
Regardless of the size of your RV, here are the 4 key reasons why you should know the overall Length, Width, and Height.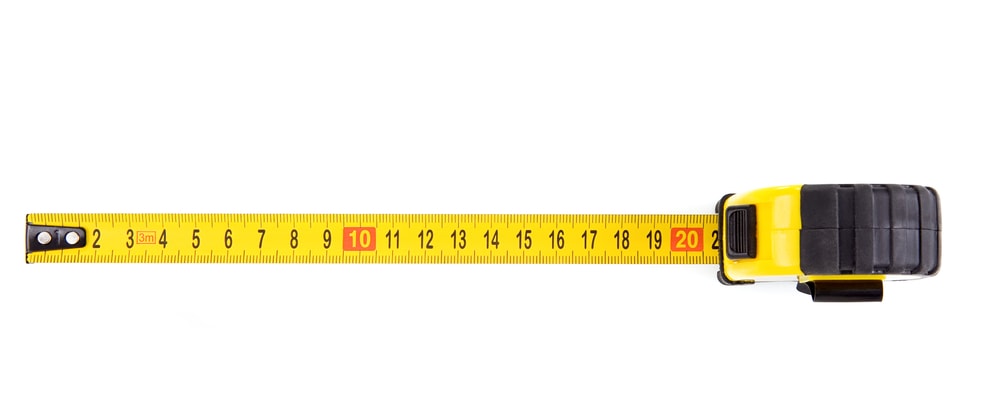 1. Safety
The first and most important reason to know the dimensions of your RV is simple: Safety
This is not a single-facet consideration. In fact, failure to note the measurements of your RV can create a multitude of dangerous situations.
The most crucial consideration of safety is the matter of Bridges and Tunnels.
In many parts of the United States, the infrastructure and roadways are well over a century old. Driving through any country you will encounter bridges, tunnels, and paths that were never designed with a large RV in mind.
Without knowledge of the height of your RV, any bridge or tunnel can become a hazard. Every year, dozens of RV's are spontaneously turned into convertibles by hapless navigators.
This is not only an embarrassing occurrence, but it is also dangerous for yourself, your family, and surrounding motorists. Beyond bridges and tunnels, many RV parks have height restrictions. This is especially true of older "legacy" parks. While most can accommodate a more modern and taller rig, you must have this information at hand to communicate with the park guides.
Height is not the only concern that should be in your mind, however. The width of a rig can make traversing some bridges either impossible or inadvisable. Luckily, the width of narrow bridges is often indicated with highly visible signage. And yet, if you do not know the size of the vehicle you are trying to cross with, no amount of signage can provide you with all of the necessary information.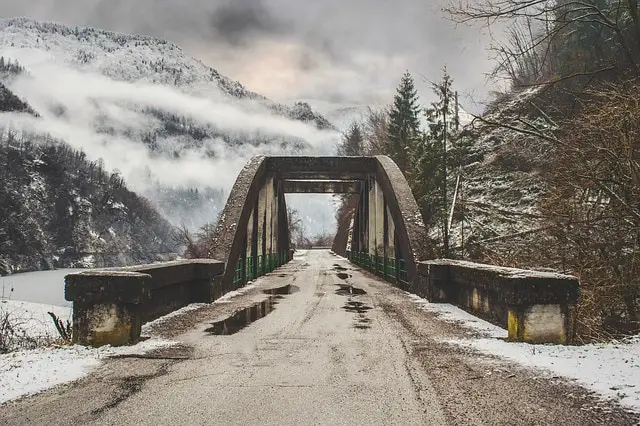 Lastly, knowing the length of your rig is a matter of both safety and convenience. Many smaller roads impose length restrictions due to the tight turns or technical nature of their route. If an operator fails to heed to these restrictions, a dangerous situation can be created regardless of the skill of the driver.
Lastly, many parks assign and delegate campsites and availability based upon vehicle length. Failing to know your rig's dimensions can create a painful, awkward, and frustrating chain of events.
2. Legal Limits
When thinking of the legal limit for an RV, many people think about length only. This is understandable, considering that length is how most of us refer to the size of an RV.
The width of the RV is also crucial in regards to legal limits.
Most larger RV's, be they trailers or self-propelled, are 8'6″ (102″) wide. It would be reasonable to think that because the RV was built this way that it must be legal in the United States, but this is not the case. Years ago, the US Department of Transportation standardized the legal width limit of interstate highways to be 8'6″.
Yet, this legislative tweak did not impact non-interstate roads. So in a high number of states, the legal limit for a vehicle is not 8'6″, but 8′.
Only the following states technically allow an 8'6″ vehicle on all roads:
Alabama
Arizona
Delaware
DC.
Florida
Georgia
Illinois
Kentucky
Louisiana
Maryland
Michigan
North Carolina
West Virginia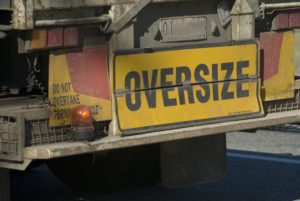 Thus, if you are piloting a vehicle over 8′ wide on a non-interstate road in any other state, you technically need an over-size vehicle permit.
Of course, the risk of this penalty actually being enforced is small. Still, it is essential to know the law, the width of your rig, and where you stand concerning the two.
Legality is not only a matter of Width, but Length also.
If that's not enough to make your head spin, there are more laws to consider: The combined length of the tow vehicle and trailer.
Some states cap the maximum at 65 feet, and others allow a more extended, 70 feet.
As you can see, the maze of regulations is nuanced and impossible to memorize. It is a sound idea to keep a list of these rules for every state you will likely travel in. But more importantly, you must know the size of your rig to gauge compliance.
Thankfully, the legal height limit is more standardized at a nation-wide 13'6″.
However, this number only guarantees safe passage on major interstates. State highways and back roads are not governed by this regulation. As such, a non-interstate route can have clearances of less height.
Regardless of the actual height allowed, knowing the height of your RV is obvious: if you fail to know the height, you fail to understand what clears.
3. Certain Lengths Need a CDL
Your primary legal concern about being over-sized may be a simple traffic citation or fine. However, the legal implications of driving an RV that is too large can be more significant.
This is because some circumstances require the operator to own a CDL to drive an RV vehicle.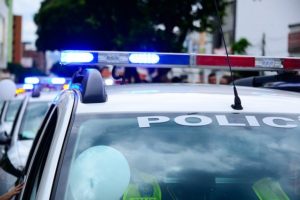 Traditionally, a Commercial Drivers License, or CDL, was required for anyone to operate a vehicle over with a GVWR of over 26,000 pounds. "GVWR" stands for "Gross Vehicle Weight Rating." Contrary to popular belief, it does not mean only the weight of the vehicle. Instead, the GVWR is the maximum amount of weight that a vehicle is rated by the manufacturer to carry. Thus, an RV that weighs only 15,000 pounds can have a GVWR of over 26,000 pounds, which you would need a CDL to operate.
For most purposes, an exception to this weight rating exists for RV's. Thus, in the majority of cases, a CDL is not needed to drive an RV. However, there are still exceptions.
Individual States have different Weight and Length restrictions
Both Hawaii and the District of Columbia require a CDL to operate an RV with a GVWR of over 26,000. More prescient to this discussion, there are also length restrictions in some states. Both Wisconsin and Indiana drivers must carry a CDL for any motorhome exceeding 45 feet in length.
Beyond the reach of CDL's, some states require a separate license to operate vehicles over a certain length. California requires a "Class B" non-commercial license to drive any motorhome over 40 feet legally.
Considering the weight, Maryland, Kansas, North Carolina, Nevada, Texas, Pennsylvania, and Wyoming require a non-commercial "class B" license to operate a motorhome with a GVWR over 26,000 pounds. Illinois has the same restriction but caps the limit at a mere 16,000.
As previously noted, the penalties for failing to have a CDL when called for can exceed the scope of a small traffic citation.
Depending on the laws of the state, operating an oversize vehicle without a CDL can cost you! You could be charged with a civil penalty of up to $2,500, a criminal fine of up to $5,000, and up to 90 days in prison.
There are a few more reasons why you need to understand the applicable rules and dimensions of your RV.
4. Some Parks Have Dimensional Restrictions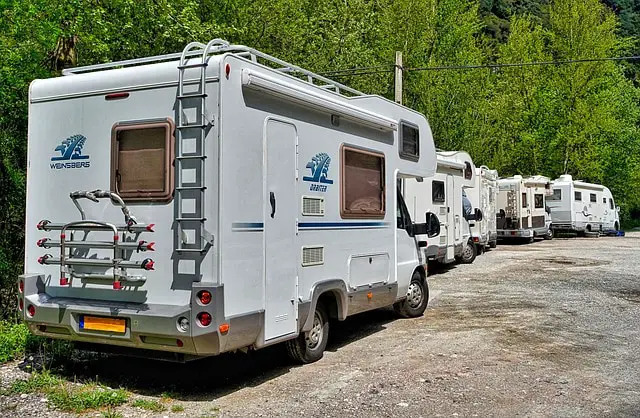 On a much less punitive note, there are also practical and enjoyable reasons why knowing the dimensions of your RV is essential.
Many older RV parks were not built with the massive RVs of today in mind, and as such many are unable to accommodate units over a specific size.
It would be a bad deal to show up to the park with your family of 5 and the dog ready to take a load off, only to be denied because your Newmar Dutch Star is too large!
Many RV Park websites list these dimension restrictions. Still, you need to know your size to understand whether you fit within limits.
Perhaps the most salient park-specific restriction applies to United States national parks. National parks represent some of the most beautiful and inspiring places where one could ever imagine camping. For many, they are a highlight of RV ownership. However, the infrastructure of these government-run facilities is sometimes limiting.
The most common restriction for national parks is a 27-foot length limit.
If you want to use your camper for National Parks, consider purchasing a small class C RV or small 5th wheel toy hauler.
In fact, this limit is so standard among parks that several manufacturers have designed units to fit within these boundaries. For those in the know, these are easily worked-within rules. But for the uninformed, they can be a disappointing and inconvenient headache.
How to Measure Your RV's Dimensions
Measuring a rig can be challenging, especially if your setup is unusually large. Don't take that the wrong way! 🙂
This process can be even more difficult if you do not have the advantage of an assistant. Luckily, there are a few tricks that can make the process a lot easier, even if you are by yourself.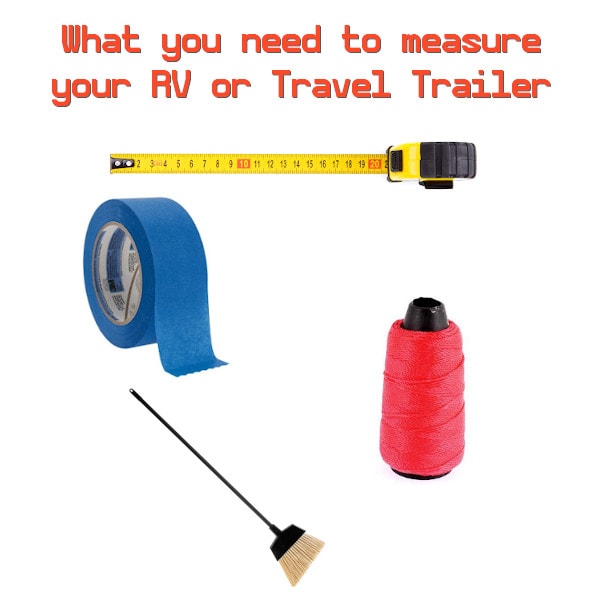 If you find yourself needing to measure your RV by yourself, there are a few methods that make the process much simpler and more reliable. Here's what you need to measure your RV in your driveway:
Tape Measure
Masking tape
String
Broom-handle
Measuring width
Look down the side of your RV and spot the widest point. Typically this is a mirror or leveling jack. Tape a string with a weight on end (a plumb line) to this point, and then tape out that point on the ground. Do this on the other side of your unit, and then drive the RV away.
You will now have two tape marks to measure.
Measuring length
Locate the front and rearmost points and tape a small marker to the ground. Once you drive the rig away, you will be left with a measurable distance to show you the length of your RV.
Height can be slightly more challenging, but still very doable. If you can do so safely, climb onto the top of your RV and locate the highest point. This is usually the air conditioner.
Then, take your broom handle and tape a long piece of string to the end. Take the broom handle and place it on the highest point of your RV, parallel to the ground, with the plumb line hanging over the edge of the RV. Tape the broom handle down so it will not move. You should then be able to measure the length of the string from the handle to the ground with relative ease, telling you the height of your motorhome.
Common Dimensions
The different RV's on the market available come in an infinite array of shapes and sizes.
The below guide is intended as a general idea of standard dimensions of each type of RV (Class A, B, C, Fifth Wheel, and Travel Trailers)
Class A Dimensions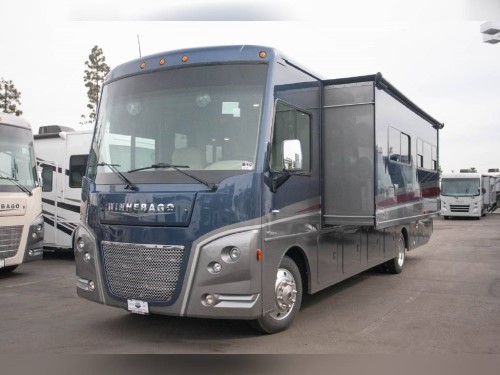 How Wide is a Class A Motorhome?
Older Class A motorhomes tended to be only 8′ feet wide. However, there has been an increasing trend towards most Class A's expanding to the interstate-mandated maximum width of 8'6″ feet wide.
Examples:
The "wide-body" Class A has become popular. In fact, the commonly cited "classic" Class A's, the Winnebago Adventurer, is now an 8'5.5″ inch wide coach. This is within half an inch of the width of a typical Prevost conversion!
How Tall is a Class A Motorhome?
Smaller Class A motorhomes start at around 11 feet tall. Yet, it is common for the largest coaches to max-out the legally mandated 13'6″ height limit.
Examples:
To continue the pattern, the Winnebago Adventurer is a compact 12'2″ in height. Comparatively, a fully-decked out Monaco Marquis towers at the legally-limited 13'6″.
The length of a Class A motorhome runs from 30-45 feet. If you want a shorter one, check out our list of the best Class A motorhomes under 30 Feet.
Class B Motorhome Dimensions
Because they are based on a full-size van and keep most if not all the van's body, Class B's tend to be some of the most compact RV's on the road. However, there are wide-body and high-top models that can push some limits, so it is still crucial to know the width and length of your Class B camper van.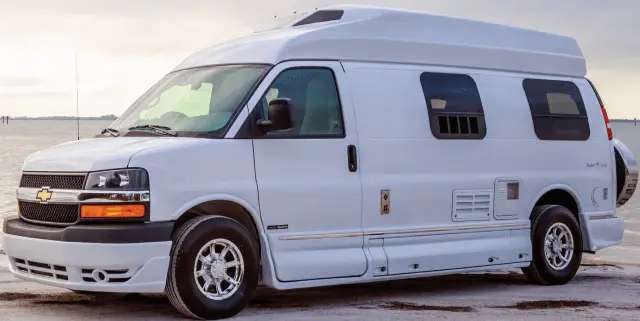 How Wide is a Class B Motorhome?
Narrow-body Class B's, which use the stock body of the base van, are around 7 feet wide. But, some models change the chassis for more width, often increasing the width to an even 8 feet.
Examples:
For decades, Roadtrek has been one of the premier manufacturers of Class B's, so looking at their lineup provides a good representation of an average unit. Their narrow-body Popular 190 measures 6'7″, while their wide-body models are 7'8″.
How Tall is a Class B Motorhome?
Height will typically be the primary concern for a Class B owner, as many of these units can become tall after the high-top roofs are fitted. That said, most will still be short compared to other styles of RV's, with most measuring around 8 feet tall.
Examples:
As an example, the entirety of the Roadtrek line measures at a consistent 8'9″ tall, including the air conditioning units.
Class C Motorhome Dimensions
Because the body of the smaller Class C is made by the RV company, the sizes can be much more variable.
Bigger is better right?
There has been an increasing trend towards larger Class C's, so keep an eye on your class C RV dimensions to make sure you're not exceeding any limits! How Wide is a Class C Motorhome?
A Class C RV will measure 8′ to 8'6″ in width, depending on the model. There are compact units that are slightly less.
Examples:
The classic Winnebago Spirit is a reasonably representative Class C, and measures 8′ 5″ in width. In contrast, some of their smaller offerings like the Sprinter-based View are only 7'6″.
How Tall is a Class C Motorhome
Class C's can be very tall units, with some measuring similar to large Class A units. The majority of Class C's will be well under the 13'6″ limit, with most being between 10′ and 12′ feet tall.
Examples:
Using the Winnebago Spirit again as a representative of C-Class Motorhomes, it measures exactly 11′ tall.
If you need a compact Class C RV, we wrote an article on 9 of our favorites. 
Travel Trailer Dimensions
Perhaps more than any other class of RV, travel trailers come in all shapes and sizes.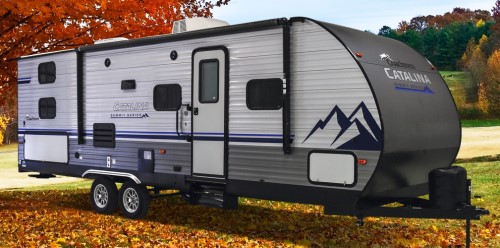 How Wide is a Travel Trailer?
Due to the wide variance of travel trailers, it is difficult to give even a rough range of the width of most travel trailers. That said, the smallest models, such as tear-drops and canned-ham style campers, are around 6′ wide, while the thicker models take up the full 8'6″ in width.
Examples:
The Coachmen Catalina is typical of travel trailer dimensions, and measures in at 8′ wide. Compare this to the compact T@B lineup, which is a mere 6′ feet wide.
How Tall is a Travel Trailer?
Again, there is an extensive range in the sizes of travel trailers. Most will fall within the 9′ to 12′ height.
Examples:
Returning to the Catalina as an example, it measures in at 11′ 1″ tall. In contrast, the T@B is a mini 8′ tall.
Read more about lightweight travel trailers under 7,000 pounds. 
Fifth Wheel Dimensions
Like travel trailers, there is a lot of variety in fifth wheels. Fifth wheels make knowing your dimensions even more crucial because of the increased height in the raised hitch.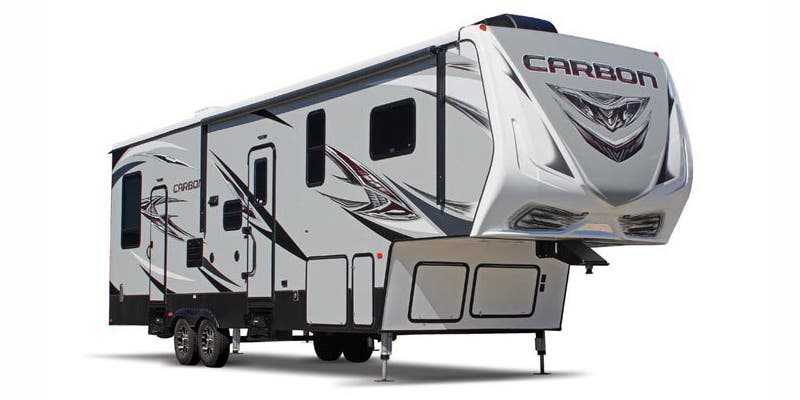 How Wide is a Fifth Wheel?
Compared to travel trailers, there are few "compact" fifth wheels on the market (and even some half-ton towable 5th wheels). Thus, the range is more predictable. Most mass-market fifth wheels are almost always 8′ feet wide, while some premium "coach" models are 8'6″.
Examples:
The Newmar Kountry Star is a good representative of a "typical" fifth-wheel, and it measures in at 8′ wide. Compare this to Newmar's top-end London Aire, which maximizes space by being a full 8'6″ wide.
How Tall is a Fifth Wheel?
Height should be your primary concern when towing a fifth wheel, given their increased size. You should expect your fifth wheel to be at least 10′ tall, but many are upwards of 12′.
Examples:
The Kountry Star is around 11'6″ tall. The London Aire, on the other hand, maintains the theme of maximizing space and is an impressive 12'6″.
Conclusion
Whether you have a compact rig or one bumping up against the legal limits, you must have a complete idea of the length, width, height, and full dimensions of the RV, Fifth-Wheel, or Travel Trailer.
Many even find it helpful to write these numbers on a sticky-pad on your dash so they can be easily referenced.
Having a complete picture of your RV dimensions will go a long way towards keeping you safe, relaxed, and within the law.