Torque is a cutting-edge vehicle diagnostic and performance scanner app for your Android smartphone. The Torque app is a must-have for Bluetooth enabled OBD2 adapters. It's one of my favorite OBDII apps for Android phones!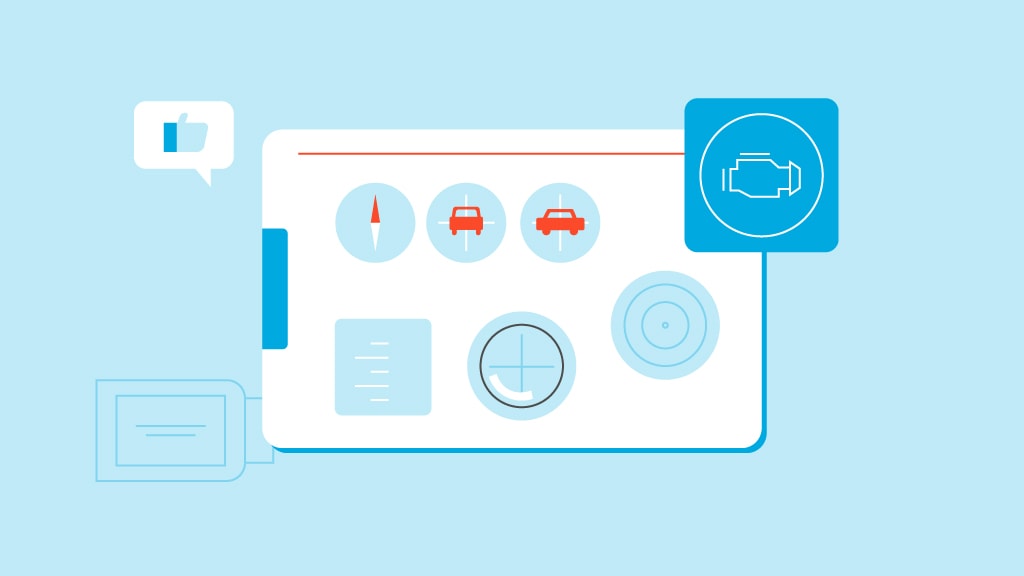 Grab Torque Pro from the Google Playstore here! You can also try the free version of Torque to see if you even need the PRO version: Torque Lite
Torque Lite is the free version of Torque Pro. While Torque Lite is good enough for most users, Torque Pro is a better deal that comes with a complete set of features.
Torque OBD2 Engine Diagnostics Application: A Comprehensive Review
When used in conjunction with OBD2 Bluetooth adapters for Android, Torque Pro can communicate with the various sensors governing the engine management system in your vehicle's engine, transmission, and other electrical components including ABS, wheel sensors, and airbag sensors.
Torque Pro is an application running on the Android operating system. Capable of being used with any and all devices running Android OS, the Torque app not only enables car owners the ability to obtain an array of information from the multitude of connected Engine Management System sensors but also to closely monitor their car's engine control units (ECUs) and to examine and clear diagnostic trouble codes.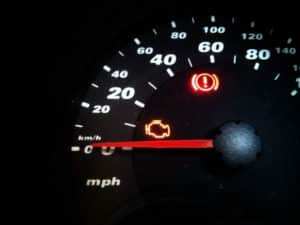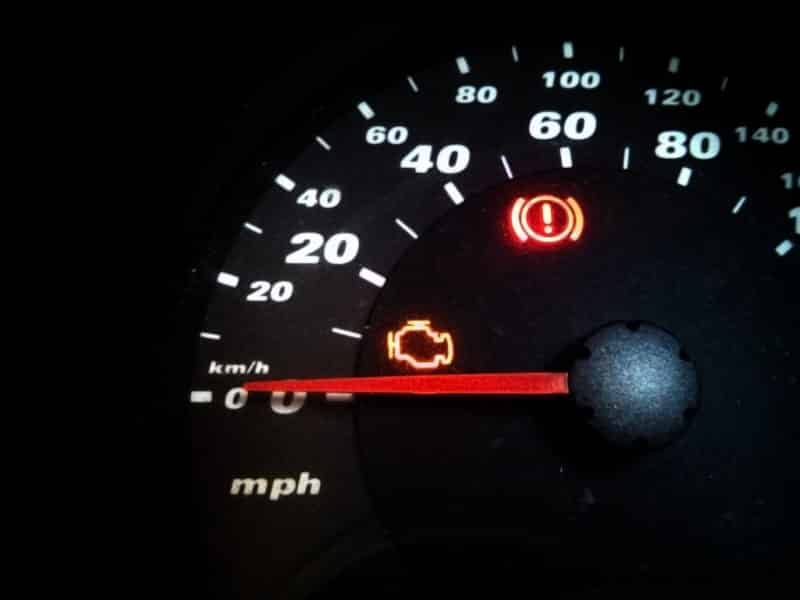 You know, that pesky check engine light in the dash? That's what I'm talking about. The check engine light is the ECU's way of telling you there's something wrong with the system. If your vehicle has a check engine light on the console, don't panic. The check engine light does not necessarily mean the end of the world. If you act fast, you can diagnose the cause of the fault code to prevent further engine damage.
Luckily for you, smartphones, tablets, and laptops can now be utilized to determine the nature and meaning of the diagnostic trouble code or DTC. All you need is a compatible OBD2 Bluetooth adapter and an app that you can easily download for free.
What does that mean for you? It means you can save time and money by skipping the mechanic!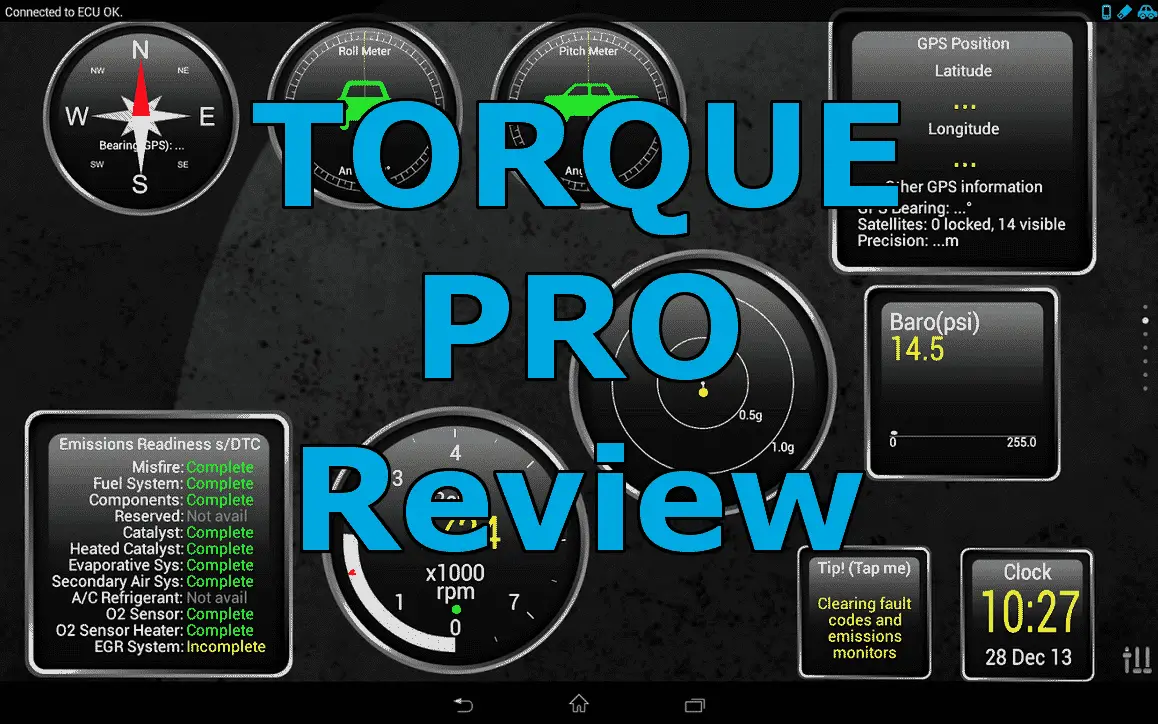 Why the Torque App?
This Android app from Torque has the ability to utilize the internal GPS systems within your cell phone along with other sensors that graph valuable information about acceleration, braking, and overall vehicle performance.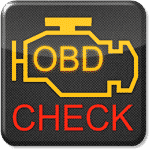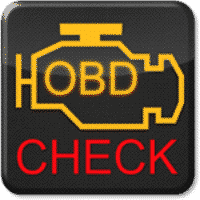 Torque Pro is equipped with a complete array of features including a built-in dynamometer to determine the horsepower and torque rating of your vehicle.  Car owners can run basic scans to diagnose fault and error codes (DTCs and PIDs) but are unique in its ability to effectively store discovered fault codes on a vehicle's ECU.
Conveniently, Torque Pro automatically clears the DTC fault code to return to the original state after you've addressed and reconciled the issues with the fault codes. This will involve fixing the problem like replacing or cleaning the sensors and checking all electrical connections.
Torque has the ability to utilize a wide-range of OBD adapter devices, from budget-conscious bargain OBD scanning tools like the FOSEAL ELM327 to premium adapters such as the OBD Link 426101, and more!
Critically important to the vehicle diagnostic process, OBD2 adapter devices are used in conjunction with Android devices to communicate with the Engine Control Units found within automobiles.
Oh, and if Torque isn't for you, don't worry, there's a ton of other apps for Android that connect to OBD2 adapters.
Check out our OBDII smartphone app guide here: Choose the Best OBD2 App and Software for Android, iPhone, Windows
How to use Torque Pro
If you don't have an OBD2 scan tool yet, you'll need one! We like the BAFX and Foseal adapters.
The steps to using Torque Pro are straight-forward. Setting up your PIDs and extensive diagnostics is where it gets tricky. I linked to a video below to help describe that in more detail. You can also read more in-depth directions from the official Torque Wiki.
To start, you need to: 
Locate your OBD2 port and plug in your OBD2 scan tool (we like the BAFX or Foseal). It's usually found in a panel under the steering wheel on the driver's side. If you don't know, Google will help you find it.
Turn the key to 'On' or 'Accessory.' You don't need to start the engine.
Pair your Phone with the App via bluetooth. Click the Bluetooth icon on your phone settings and 'scan for devices.' Select the adapter.
Pro Tip: the password is usually '0000' or '1234'
Now launch the Torque App from your phone!
Why use an app like Torque Pro?
With its extensive range of functions, capabilities, and extras, Torque is a fundamental and necessary component of any car owner's repertoire. With its ability to inform you of an abundance of essential information in regards to performance, safety, and fault codes, this Android app is an absolute must-have for owners looking for an affordable and convenient option to address and avoid current and future maintenance or repair issues.
Once the check engine light comes ON, the usual process is to drive towards the dealership. The entire procedure of booking an appointment and diagnosing the meaning of the fault code alone will cost hundreds of dollars upfront. This does not include labor and parts.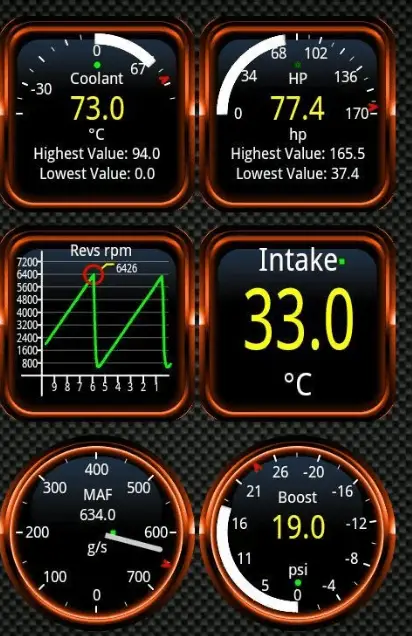 The Torque OBD2 empowers car owners to not only self-diagnose and address readily apparent car issues, but also the ability to dramatically save money by reducing costs involved with visits to costly mechanics and repair shops.
In short, your OBD2 scan tool and Torque Pro app will enable you to save thousands of dollars in car repair. It will also broaden your understanding on how the engine systems work to give you the desired levels of performance and responsiveness.
Torque Pro will make it easier to fix your vehicle while helping you save money in the long run. Advanced users will also love the real-time monitoring capabilities of Torque Pro.
If you are interested in boosting the performance and safety of your car, grab Torque pro and a bluetooth OBDII adapter
Essential Highlights and Features
| | |
| --- | --- |
| Obtain an up close and personal look at your cars performance, reliability, and operation in real-time | Offers personalized arrangement capability of the exact widgets and gauges you need and desire |
| Procure critically essential OBD error codes relating to vehicle performance and sensor data | Functions similar to a scan tool with its ability to display and return to default DTC and CEL fault codes |
| Operates in conjunction with Global Positioning Systems to provide OBD engine logging with critically important tracker logs that enable you to retrieve past activity information | Assists vehicle owners in dramatically reducing repair and maintenance costs by affording the opportunity to self-diagnose and pinpoint car issues and error codes |
| Featuring Dynomometer, horsepower, and torque | Ability to read vehicle-dependent transmission temperatures |
| Offers car owners the ability to gauge the speed of their car or truck with speed timings ranging from zero to sixty miles per hour that present increased accuracy in comparison to findings from Global Positioning Systems | Convenient CO2 emissions readouts |
| Highly customizable individual user profile and dashboard | Unique capability to comprehensively record driving journeys and adventures via the "Track Recorder" plugin featuring an overlay of OBD2 onscreen data |
| Send automatic Global Positioning System tweets directly to sites like Twitter to inform you friends and family of real-time activity | Comprehensive universal fault and error code database for effortlessly quick reference of codes from a wide range of different manufacturer vehicle makes and models |
| Wide range of personalized themes available to change the look and feel of your dashboard | Compatible with a wide range of tablets including, but not limited to, the Dell Streak, Samsung Galaxy Tab, Nook, and Motorola Xoom |
| HUD (Heads Up Display) driving functionality for nighttime driving | Global Positioning System based compass that is free of interference of the magnetic variety |
Essential Highlights and Features
(continued)
| | |
| --- | --- |
| Featuring AIDL / API for third party applications that include an easy to understand Telnet interface for users to communicate with OBD scanners and adapters | Unique ability to engage in social media by sharing personal screenshots to friends and family on Twitter, Google Plus, and Facebook |
| Car-dock support | Data graphing capability for past, present, and current use |
| Exclusive Turbo-boost component supporting both MAF and MAP sensors | Important voice overlaid notifications via warnings and sounded alarms that notify vehicle owners of critical issues |
| Send tracking logs, screenshots, and real-time activity to the internet or email for a detailed analysis via Microsoft Excel or OpenOffice reader | Global Positioning Systems tracking of speedometer use and activity with real-time functionality that can be uploaded to the internet |
Vehicle Compatibility Chart
| | |
| --- | --- |
| Ford | Citroen |
| Volkswagen | General Motors |
| Jaguar | Vauxhall / Opel |
| Audi | Mercedes |
| Chrysler | Subaru |
| Skoda | Kia |
| Mazda | Lexus |
| Mitsubishi | Renault |
| Nissan | Honda |
| Hyundai | Dodge |
| Toyota | Seat |
| Pontiac | Jeep |
| BMW | Peugeot |
Note: Torque Pro is designed to work on any vehicle utilizing the OBD2 standard protocol. This  includes most vehicles produced after the year 2000 and a wide-range of vehicles produced after 1996. Checking for OBD2 compatibility is an easy task and merely requires a cursory check of the engine bay for a label marked with the OBD2 designation.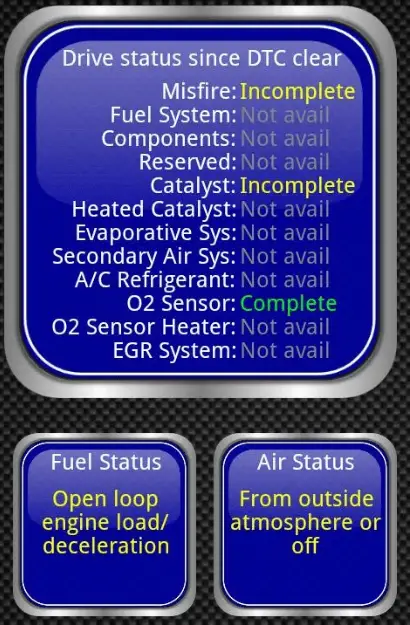 Torque Engine Diagnostics Application: Miscellaneous Notes and Tips
Torque's OBD2 application is dependent upon a compatible Bluetooth OBD2 adapter to facilitate a connection between the vehicle and your phone. A vast array of affordably priced adapters is available on the market to be used in conjunction with your Torque OBD2. It should be noted that the Garmin Eco-Route is not supported by Torque OBD2
Torque works on Android operating systems including 5, 1.6, 2.0, 2.1 and above
With respect to your budget, Torque is downloadable as an advertisement-free version or advertisement-supported version
Torque offers online change logs and version histories for your convenience
A Torque viewer website is available for car owners to upload real-time data and relevant vehicle information to view recorded OBD data for an up-close and in-depth look at the performance of your car