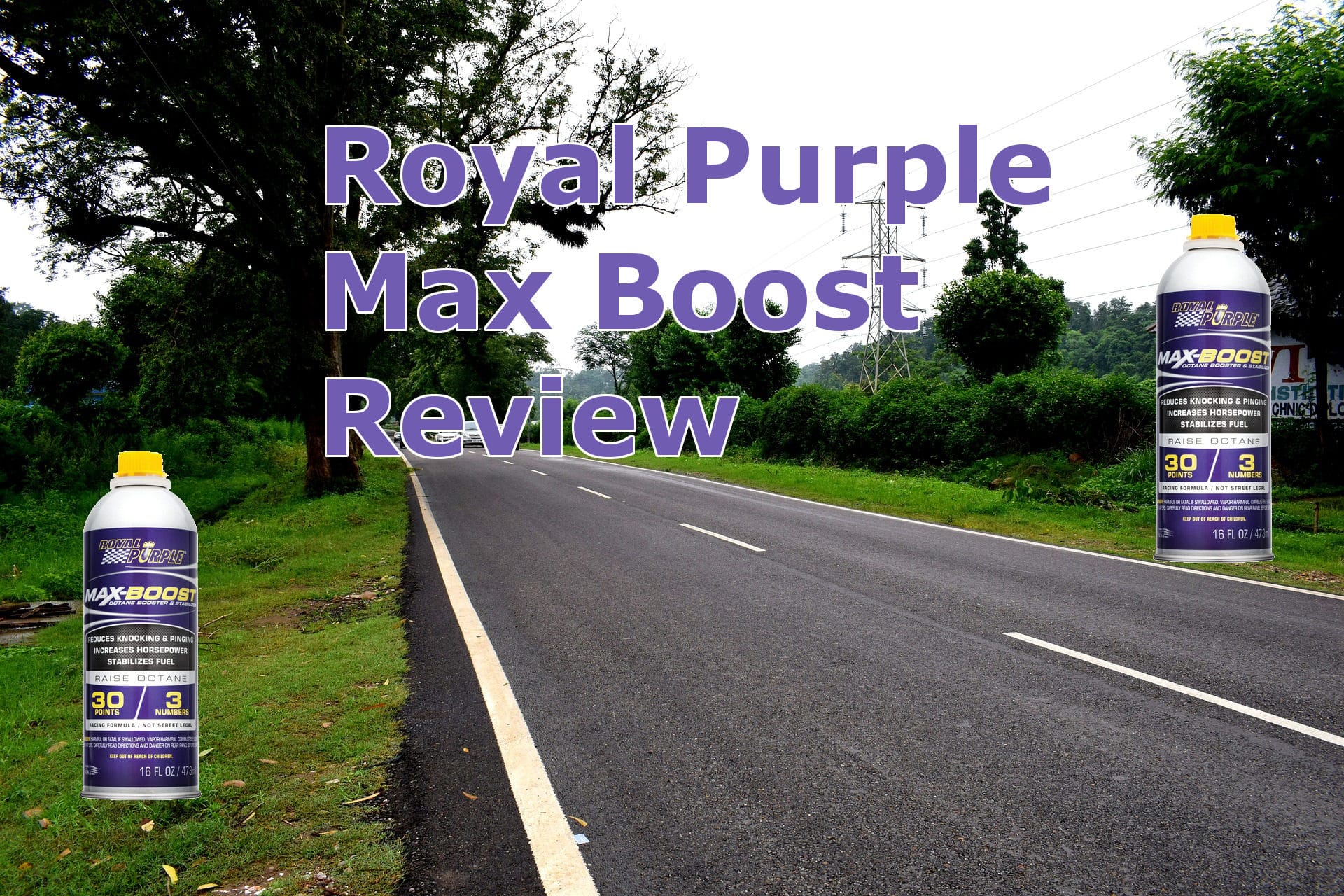 Royal Purple – is it the best octane booster for you?
I want to set one thing straight before proceeding with this Royal Purple Max-Boost Octane Booster and Stabilizer review: I'm not a big fan of octane boosters. I feel that for the average consumer, it's "snake oil."
I rarely use octane boosters on my cars simply because there's no need to boost the octane on street vehicles running stock motors. Now, if you want to squeeze that extra 6 horsepower out of your turbo'd WRX, then the 5 bucks for octane booster is worth it.
I will admit that I've seen octane boosters have a positive impact on removing engine knock and ticks. I used to have a 1990 Toyota Celica with 200k miles on her, and it ticked like a metronome! After throwing some octane boost (cannot remember the brand), the ticking noise dropped a couple decibels. Still, I believe that for the average car owner, your money is better spent other places, (like a good set of spark plugs!)
With that said, Vince did a write up of the Best Octane Boosters and Additives and I decided to expand on the topic a little!
Our test subject – a 2015 Impreza WRX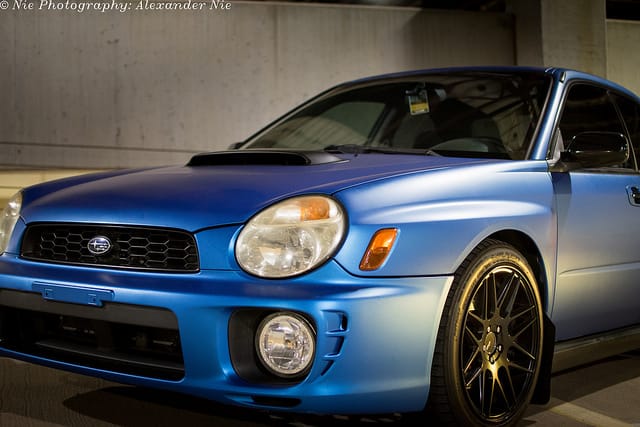 My friend Donny recently purchased a used 2015 Subaru Impreza WRX STi. It only had 10,000 miles on the odometer and is as fresh as a daisy.
There were no intentions to modify the Scooby. But since this is a genuine performance car, my friend wanted to test his AWD machine on a proper dynamometer. I figured this was the best opportunity to review the Royal Purple Max-Boost Octane Booster and Stabilizer.
As fate would have it, the gas tank in his STi was filled with 95 RON premium unleaded fuel (we all know the importance of good gasoline!). We perused the owner's manual and it said: "The engine is designed to operate at maximum performance using unleaded gasoline with an octane rating of 93 AKI (98 RON) or higher."
My friend was visibly surprised. He was using the car for more than 5 days now, and he never thought about filling the tank with 98 RON fuel!
The Subaru's manual further stated that: "If 98 RON fuel is not readily available in your area, unleaded gasoline with an octane rating of 91 AKI (95 RON) may be used. However, you may notice a slight decrease in maximum engine performance while using 95 RON fuel."
Read more reviews on Royal Purple Max Boost
"I wish I knew about this sooner. I am absolutely certain we need a dyno test since my Scooby is filled with 95 octane fuel," my friend said.
"Great! We can also test and review the Royal Purple Max-Boost Octane Booster while we're at it. Do you know this stuff is supposed to raise the octane rating by 3? Maybe this product can raise the octane rating of the fuel to 98 RON so we can determine the true capabilities of your engine," I added.
"Cool! Let's meet up tomorrow noon," my friend said as we high-fived and parted ways.
Bottom Line
Great for Turbo cars – Added 6 HP when testing on a 2015 WRX – Known to boost up to 3 octane levels – Helps with fuel economy – Lowers engine knock
Features of the Royal Purple Max-Boost Octane Booster and Stabilizer
The sad part about the Royal Purple Max-Boost is the racing formula that is not legal for street use. I've heard some accounts where people used this product on their daily drivers and there was a mixed bag of results. Other people say that the product enhanced the throttle response of their ride, while others claim that it helps them get better gas mileage.
Royal Purple claims that the Max-Boost Octane Booster can restore power and fuel economy, reduce power loss and engine knock, and removes gunk and deposits from the fuel injectors to improve engine performance.
Find the lowest price on Royal Purple Octane Booster at Amazon
Test and Review – A 6HP gain!?
We met up, ate a hearty lunch, and proceeded to drive to the nearest tuning shop equipped with a Dynojet All-Wheel Drive inertia dynamometer.
After a couple of runs, the STi managed to churn out 258 horsepower @ 5600 rpm and 250 foot-pounds of torque @ 2000 rpm. The car was ingesting 95 RON fuel during this time.
We poured half a can of the Royal Purple Max-Boost Octane Booster in the fuel tank and allowed the engine to idle for a couple of minutes before running it again. A single can of the Royal Purple Max-Boost is enough to treat up to 25 gallons of gasoline. The Subaru has a 15.9-gallon fuel tank, and the needle was pointing to the halfway mark. We didn't want to overdo it so we only poured half a can of the octane booster.
After four runs, the results were amazing. The Subaru STi was now churning out 264 horsepower @ 5600 rpm, while the torque figures also increased to 258 foot-pounds @ 2000 rpm!
This is more than enough proof that the Royal Purple Max-Boost Octane Booster works brilliantly on tuned or turbocharged engines. Even if you're not using a turbo charged engine, you can still eek out a few more HP numbers; check out this writeup that our friends at MotoIQ did: MotoIQ Royal Purple
Conclusion
It's a pity that the Royal Purple Max-Boost Octane Booster is for racing or dyno applications only. But in our testing, we were able to see that Royal Purple is one of the best octane boosters for turbocharged cars.