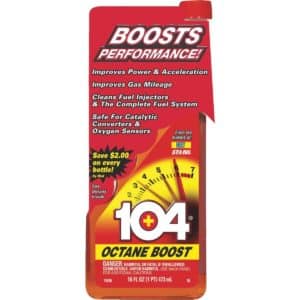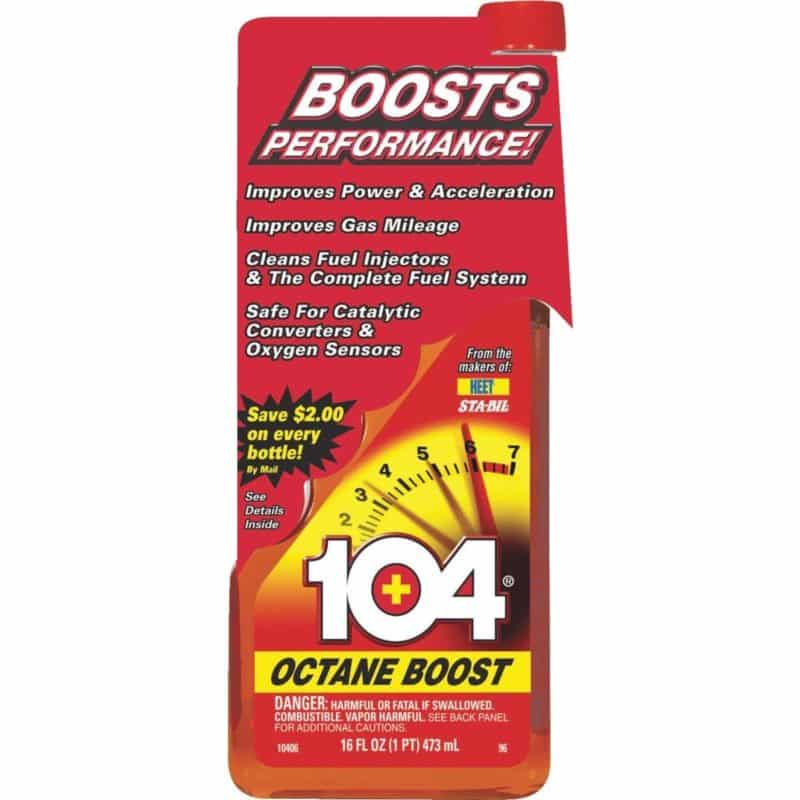 Why did we review the 104+ Octane Booster?
104+ is one of the oldest and probably best all around octane booster for the value. We ranked it #3 in our best octane booster review roundup just behind Royal Purple and Klotz. While we are not the biggest advocate of octane boosters, they do work well at stabilizing fuel, bumping octane numbers and helping older engines start cold climates. The Royal Purple and Klotz boosters are perfect for performance cars and turbo-charged engines, but we feel the 104+ is one of the best fuel boosters for most vehicles.
104+ Versus Royal Purple Max Boost
Ever since we tried the Royal Purple Max-Boost Octane Booster in our previous review, Donny, the lucky owner of a used yet pristine 2015 Subaru WRX STi, is now a believer in octane boosting.
As you might recall, we tested his 2015 Scooby on the dyno using 95 RON fuel. I was certain the Subaru's turbocharged and intercooled Boxer engine will fare well with 95 RON, but this was before we took the time to read the owner's manual.
It turns out that I was right all along. The 2015 WRX STi can gulp 95 RON gasoline, but the motor needs 98 RON to operate at maximum performance. Donny and I decided to try a different product, specifically the 104+ Octane Booster by Gold Eagle. We got a pack of six 104+ Octane Booster for less than [see lowest price]. Each bottle has 16 Fl. oz. of high-octane goodness. Not a bad deal if you'll ask me, but is 104+ better than the Royal Purple Max-Boost?
This is the question that we're looking to answer in this 104+ Octane Booster review. This product is intended for off-road or track use only and is illegal to use in emission restrictive states. We prepared for the test by filling the tank of Donny's Scooby with premium unleaded 95 RON gasoline. The idea is to run the Subaru on the dyno before and after pouring in the 104+ Octane Booster. This will enable us to determine if the product can effectively boost the octane rating of the 95 RON fuel by observing the horsepower and torque figures.
Bottom Line
Tried and tested booster that's been around since 1975 – Old Reliable! Treats up to 18 gallons of gasoline
Features of the Gold Eagle 104+ Octane Booster
104+ Octane Booster earns the distinct reputation of being the first octane booster to be commercially sold in the USA. This product's been around since 1975 and is commonly used to boost the performance of highly-tuned forced-induction or naturally aspirated motors.
The benefits of using 104+ in your car next time you fuel up is it will protect the engine by reducing engine knock, ping, and hesitation. This stuff can also clean the entire fuel system and keep the fuel injectors clog-free for longer periods of time.
Nobody wants a clogged fuel system! Get 104+ to help keep your car or truck runnin' smooth.
Test and Review of the 104+ Fuel Booster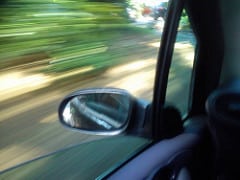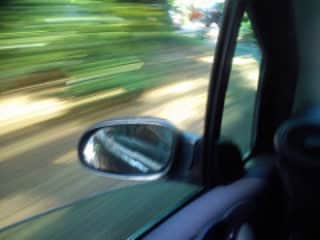 When Donny and I arrived at the garage, there was a badass 2009 Dodge Challenger screaming on the dyno. This beast came equipped with a 6.1-liter supercharged Hemi and the sound was simply breathtaking. The old fellow who owns the Dodge was kind enough to discuss the mods on his ride, but he was curious about the red bottles of 104+ Octane Booster on the front seat of our Scooby.
"I wish you guys should have arrived sooner so I can test this (referring to the 104+ Octane Booster) in my muscle car," said Harold, the owner of the Dodge. "Would you mind parting with a couple of bottles so I can test it on my ride? I've been hearing a lot of good things about that crap."
Being the good guys that we are, we gave Harold  two bottles of the 104+ Octane Booster and he gave us a couple beers. He seemed more excited to try the 104+ Octane Booster than we were!
Dyno Runs and Horsepower Gains
We loaded up the Subaru WRX on the dyno and on the first and second run, the dyno figures were 259 horsepower @ 5600 rpm and 248 foot-pounds of torque @ 2000 rpm. I poured a whole bottle of 104+ Octane Booster in the fuel tank and proceeded with our third and fourth run on the dyno to see if we can see an increase in horsepower and torque. A single bottle of this product is enough to treat up to 18 gallons of gasoline (so I might have overdone it!).
After three more runs, the results were conclusive. The Boxer motor is now putting out 265 horsepower @ 5500 rpm and 258 foot-pounds of torque @ 2000 rpm!  That's roughly 6 horspower gained from using this octane booster!
This only proves that the 104+ Octane Booster was able to raise the octane level of the 95 RON gasoline, enabling the STi to churn out more power despite not using the recommended 98 RON fuel.
Conclusion
I am still not a huge fan of octane boosters despite the impressive results that we have accumulated so far. But in this 104+ Octane Booster review, I was visibly impressed by how this product can unleash more horsepower and torque without the need to further refine the engine tuning of our Subaru test car.
If you'd like to see the best octane boosters available and their pros and cons, check out our guide to choosing the best octane booster and fuel stabilizers.