Best OBD2 Mercedes Scanners
Bluedriver

Foseal WiFi

BAFX 34T5

iCarsoft i98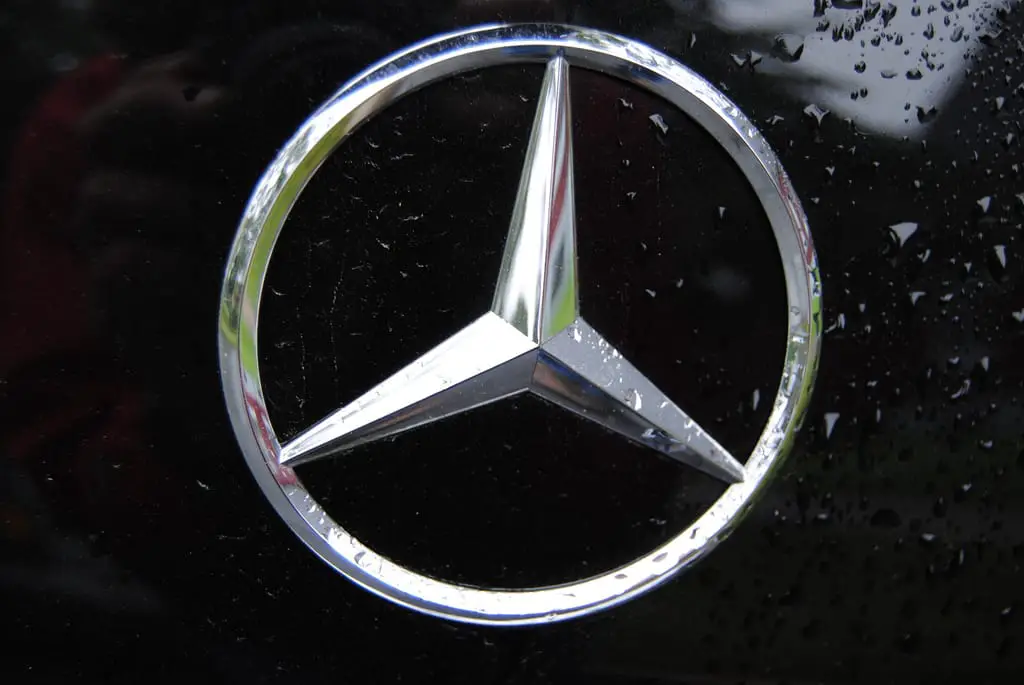 Best OBD2 Mercedes Scanner
Mercedes-Benz is all about refinement, class and prestige. We know that they are luxurious, and fast but they can also be troublesome to repair. In this article we'll discuss a few OBD2 Mercedes-Benz scanners  that we use and recommend. 
Want to skip the Reading? Here's the products!
| # | Preview | Product | Rating | Price | |
| --- | --- | --- | --- | --- | --- |
| 1 | | Car WIFI OBD 2 OBD2 OBDII Scan Tool Foseal Scanner... | 3,227 Reviews | $19.99 | Buy on Amazon |
| 2 | | for Android Phones ONLY - Wireless Bluetooth... | | | Buy on Amazon |
| 3 | | iCarsoft Genuine Mercedes Benz I980 Professional... | 999 Reviews | $94.11 | Buy on Amazon |
Mercs are fast and inspiring to drive. The first Merc that I drove was a 1999 SLK 230. That little beast had a manual tranny with the smoothest rowing gearbox I ever came across. The dealer let me take it out for a cruise and the first straight-away we came across I opened er up… and WOW! That little 2.3L engine made the dotted road lines turn solid! I had to let off the throttle because the turn one-quarter mile away was coming up way too fast!
Spoiler Alert: Here's our top choice
Not only do these cars increase gravity by ten-fold when you hit the go-peddle, but Mercedes is also regarded as the benchmark of automotive technology. Think about it: those in-car gadgets that you see in modern cars were almost always first seen in Mercs, like antilock brakes or ABS and the night vision system (yeah, it's a thing, check it out here). If you want to see the future of the automobile, you can always go to the nearest Mercedes dealership and check out the latest model of the Mercedes S-Class. That car is loaded with all the tech that you can imagine, but if something goes wrong (like the check engine light suddenly came on) then you need an OBD 2 scanner that is designed to work with your Mercedes.
Top 3 Recommended OBD2 Mercedes Scanners
Foseal WiFi – Best Mercedes OBD2 scanner for the price
BAFX 34T5 – Best Mercedes OBD2 adapter for Android
iCarsoft i98 – Our favorite corded Mercedes OBDII tool
1. BlueDriver
Look, I'm gonna give it to you straight, the Lemur Motors Bluedriver is the best OBD2 scanner for Mercedes for a couple of reasons, but it's also the most expensive (compared to other scanners).
Here's why I recommend this scanner to everyone that asks which diagnostic tool they should choose.
Bottom Line
Comes from a reputable company and isn't a generic chip. Works with both Android and IOS over high speed Bluetooth. No need to purchase additional apps.
Number 1 – It's high quality, comes with a warranty, and is manufactured by a legitimate company. Here's the truth, you can buy some 10-20$ generic ELM327 scanner from Ebay or Amazon and it might work for you… but it's unlikely to last as long as the Bluedriver, and will probably not read the Mercedes DTC codes that you need to see. The Bluedriver company also has a real website, a support phone number, and a 24/7 support page. This isn't some repackaged Chinese junk.
Number 2 – It communicates with BOTH iOS/iPhone AND Android devices over BLUETOOTH. If you've ever used a WiFi code reader with your iPhone, then you know what a pain in the butt they are to disconnect from your home WiFi, and connect to the OBD2 WiFi. Your cheaper scanners usually only use WiFi connection, but the Bluedriver has done the extensive leg work to use certified bluetooth connectivity for iOS and Android.
Number 3 – Alright this is the third and final case for this scanner being the best bluetooth OBD2 scanner for Mercedes and it's the app that Lemur Motors includes. Almost all other scanner require you to purchase an Android/iPhone app like Torque Pro or OBD Fusion to use the code reader with your phone and these cost from 10-25$ bucks. Not that it breaks the bank, but it's nice that you can get an app with the Bluedriver and not have to pay the extra cost for Torque.
2. Foseal WiFi
Bottom Line
Syncs up your Android or iPhone device to your Mercedes and lets you view tons of info! Read and Reset check-engine lights, view live sensor data, graph data. Low cost solution lets you save tons of cash on dealer or mechanic charges!
If you're looking to save a few bucks, then consider the Foseal as your first Mercedes diagnostic scanner. It's a lot cheaper than the Bluedriver, and I don't believe it picks up as many codes, but if you're pinching pennies, it's a great Mercedes code scanner.
This device works via WiFi connection, so there is no need to use wires that always gets in the way. However, this will only work on Mercedes vehicles manufactured from 2001 onwards. If you have an old Merc, you need to look elsewhere. But for the novice Merc enthusiast, this is one of the best.
Simply plug this baby to the OBD-II port of your vehicle and use any Apple, Windows or Android device to access the menu. It will work on the Apple iPhone and iPad, and you can also your Android smartphone or tablet and Windows PC as well. It is also programmed to work on Benzene-powered and diesel-fed Mercs.
This powerful tool can read, diagnose and erase diagnostic trouble codes. It can also display the meaning of the code by accessing their database of over 200 generic and manufacturer-specific codes. It can also provide current sensor data within a 50-foot radius, so you can roam around the garage while diagnosing your vehicle. Starting at around $20, consider this a steal. We do suggest that you get the Torque Pro app for Android (at the time of this article, the app only costs $4.95).
3. BAFX 34T5
Bottom Line
This Bluetooth scanner works with your Android phone (no iPhone support) – It also reads and clears CeL lights, shows engine sensor data, and lets you graph info. Instantly checks if you can pass emissions tests, and lots more! Another low cost, wireless Mercedes scan tool.
This device offers unmatched compatibility. It works on all OBD2 protocols including CAN, so you can confidently use this even on newer Mercs. It is super easy to set up, but keep in mind that this baby is only designed to work with Windows and Android devices. You need to download or buy a separate third party app (We mentioned Torque…right?) to do so, but after that everything runs smoothly.
The BAFX 34t5 scanner adapter is one of the most affordable Bluetooth tools in the market. It costs less than $25, but it makes it easy for you to read, diagnose and erase the check engine light in your Mercedes. It can also read a wide range of generic and manufacturer-specific trouble codes, and you can also get real-time sensor information, all from your smartphone or tablet.
This tool also comes with a generous, 2-year warranty, so you can buy with confidence knowing that your investment will pay for itself many times over.
In our opinion, this is one of the best OBD2 Mercedes scanners that money can buy.
4. iCarsoft i98
Bottom Line
This is a more expensive Mercedes OBD2 scanner, but it has the ability to read and clear ABS and SRS codes. So if you've got airbag or braking issues, take a look at this one. Make sure to update the scanner to the latest version!
The iCarsoft Multi-system Scanner 1980 for Mercedes has the reputation for being the fastest OBD2 Mercedes scanner for just over $$. It has a full-color 2.8-inch TFT display so you can clearly search and read trouble code definitions without using a separate gadget. Although this device is designed to work with all OBD2 protocols, it is exclusively designed for Mercedes vehicles.
Don't let the price tag deter you from this scanner. In our area, dealers charge anywhere from $100 – $150 to find and clear the code. This is a task that you can do yourself in 5 minutes with this OBD2 Mercedes tool.
This device comes with a full system diagnosis software so you can effectively pinpoint complex problems in your car. Although a bit pricier than the first two scanners listed, the iCarsoft Multi-system Scanner is the best wired vehicle scanner for your Mercedes.
Having problems with your Mercedes? Is the annoying check engine light still ON? You can save a ton on money on vehicle repairs if you can diagnose the problem before you head to the dealership/stealership. Simply choose among the best OBD2 Mercedes scanners from our list, and you'll be surprised how easy it is to read and diagnose the cause of that bothersome check engine light in your dash.
Mercedes OBD2 Software
If you purchase any of the wireless scanners above like the Bluedriver, FOSEAL, or BAFX, then you're going to need some additional Mercedes obd2 software. We really like Torque Pro (for Android) or OBD Fusion (for iOS). These apps cost $5-10 bucks and you can even get free trial versions that will work for pulling generic codes.
Using the software is simple.
Plug in the OBD2 Mercedes code scanner
Turn your car key to the Accessory position
On your phone click your WiFi or Bluetooth settings and locate the OBD2 tool
Click "Connect" or "Pair" on your phone
That's it! Now you can start pulling codes on see why the CEL is on!
Mercedes-Benz Maintenance and Repairs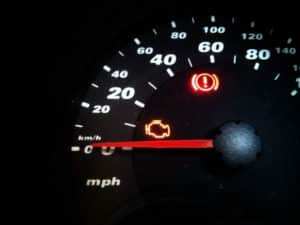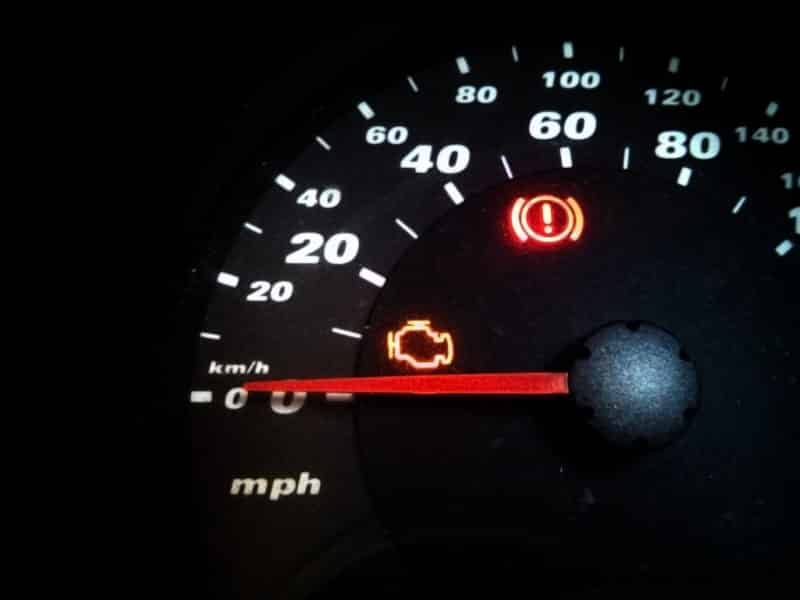 When it comes to repair and maintenance, there is no question about the complexity of German cars. Compared to affordable Japanese cars, Mercedes vehicles are obsessively engineered to provide Autobahn-bashing performance and stellar safety ratings. The use of the finest materials comes standard, and fit and finish is always immaculately flawless. Without mentioning the terrible Mercs of the 90's (with reliability problems and poor interior quality), Mercedes cars need a lot of TLC (that's tender loving care, folks) from their respective owners, despite the robust performance and build quality.
Planning to buy a used Mercedes? You need to have a keen eye and watch out for the danger signs such as small oil leaks and a check engine light on the dash. As we previously mentioned, Mercedes cars are reliable and durable, provided that they were serviced religiously by the previous owner. Mercedes parts are also notoriously expensive. You can expect to pay hundreds or thousands of dollars with every visit to the dealership.
If your Mercedes has a check engine light that suddenly came ON, you should purchase an OBDii Mercedes vehicle scanner before anything else. This tool will save you hundreds of dollars in diagnostic fees, and it will spare you from dealing with a dishonest mechanic. But before you proceed, you need to find out the OBD ii protocol of your Mercedes.
Mercedes Engine Diagnostic Tips
When you buy a Mercedes you want it to run perfectly throughout its life. It's one of the most iconic cars in the world, and you've probably paid top dollar for it. However, like every car, it only works as well as you would like it to. That means you have to take care of it and respond to problems if, and when, they arise. This can be most commonly be accomplished by paying attention to your Check Engine Light. It is set off by the Engine Control Unit that notices a general fault with your engine.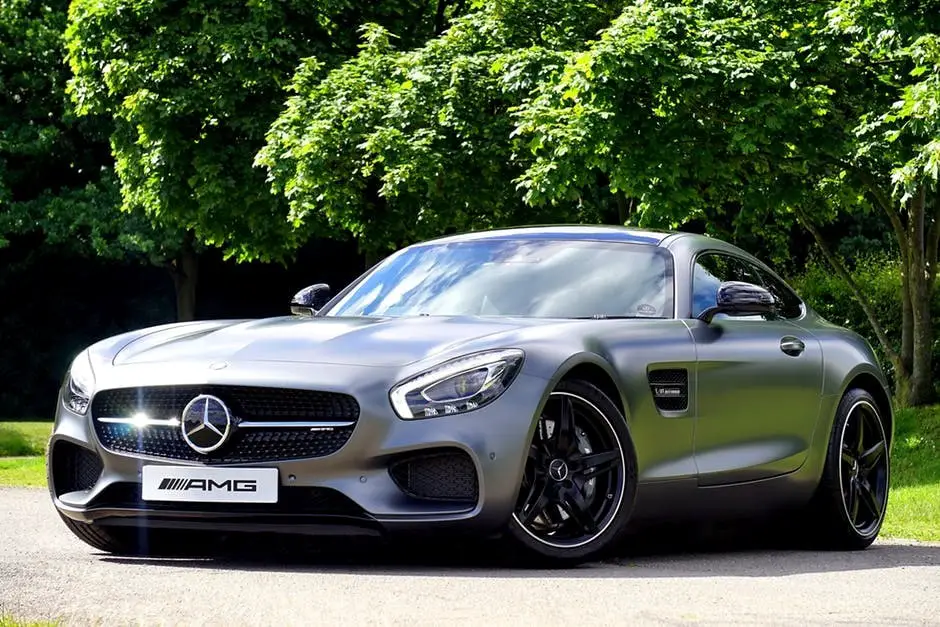 How to Diagnose Problems in your Mercedes
The easiest way to do this is to get an OBD II scanner (Onboard Diagnostic Scanner). This is a diagnostic tool that makes everything simple. Once you buy this, you should look under the steering wheel. Underneath the dashboard, you'll find a port where you can plug in the scanner. After this, you should turn your key to the second position, but not start your car. You'll see all the lights come on. Next, get a pen and paper; you'll need that for later.
Then push READ on your scanner. It'll give you several different codes, all of which should be written down. This will help you diagnose future problems without having to look up what each code corresponds to which problem. You can refer to mercedesmedic.com/faultcodes/ for a guide to engine fault codes if the need arises.
Several problems may occur to bring your Mercedes Check Engine Light on:
Low oxygen readings on your O2 sensors
Bad spark plugs
Malfunctioning catalytic converters
Dirty air flow sensor
Words of Wisdom
It's important to remember to not to panic during these situations. The CEL could turn on due to minor issues like the fuel cap being loose or the radiator being overheated.
Make sure you grab one of the Mercedes diagnostic tools listed above to see exactly what's causing it!
Machines do malfunction, and they do have problems from time to time. Each time this happens, it doesn't mean that your investment has gone down the drain. Instead, try to learn something from the experience and take better care of your purchase moving forward.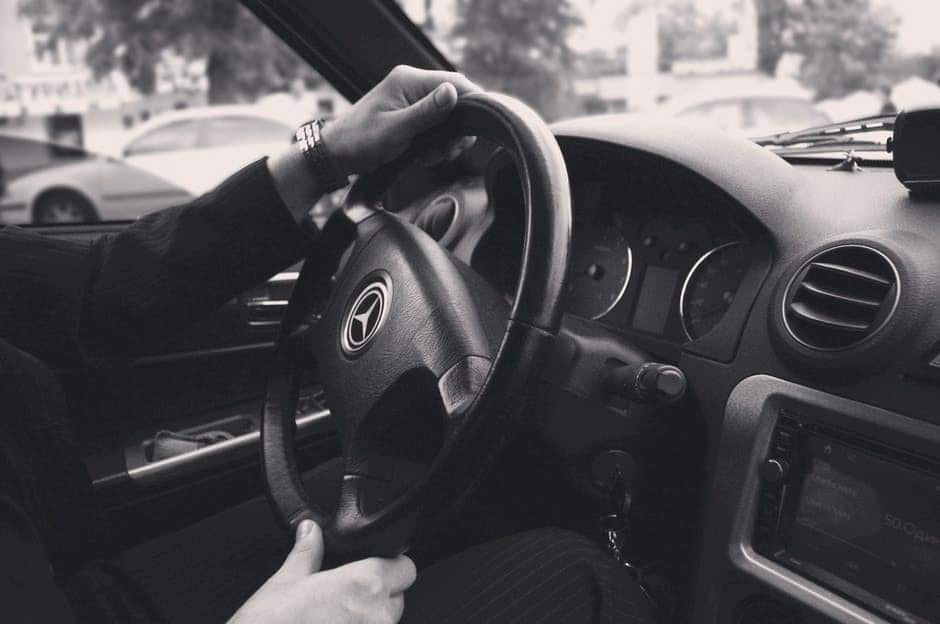 How to Reset a Mercedes Check Engine Light
If you want to reset the light, there are several ways to do it.
Connect the scanner to the port and press READ. After it diagnoses the problem completely, press ERASE on the scanner. This will clear all the error codes.
If your car was built before the 1990s, you can turn off the Check Engine Light by disconnecting the battery and leaving your headlights on for a while. This will drain the current from the car and reset the check engine light. This is a last resort, since disconnecting the battery may erase the memory of several on board components like your radio.
Fix the problem and the Check Engine Light will go out automatically. That's the best way to get rid of the light, and the best way to ensure that you have a healthy car.
If you follow these diagnostic tips, you'll be able to tackle any problems that you come up against. Just remember the diagnostic procedures and you should be able to find a solution every time.
Mercedes-Benz OBD 2 Protocols

All vehicles manufactured from 1996 are OBD2 compliant, but this doesn't mean that they all use the same protocols. Depending on the make, model and engine type of the vehicle, your car can use a variation of the five known OBDii protocols, but Mercedes vehicles use the following protocols:
All models from 1996 to 1999: ISO 9141
All models 2000 to 2002: ISO 9141 & ISO 14230-4
All models 2003 to 2004: ISO 14230-4
All models 2005 to 2007: ISO 14230-4 & ISO 15765-4 CAN
All models 2008 upwards: ISO 15765-4 CAN
Remember: The list of Mercedes OBDii protocols is for reference only. You should check under the hood or consult the service manual to determine the specific OBD 2 protocol of your Mercedes.
Any questions about these OBD2 Mercedes scanners? Drop a comment below and I'll try and help out!
-Matt