Have you been looking for the best truck for towing a 5th wheel? Well, we've got you covered. We've done the legwork of research and compiled a list of the best trucks for towing a 5th wheel.
Although most SUVs are capable of handling moderate towing work, trucks are the best option when it comes to pulling your 5th wheel trailer. Their rugged body-on-frame construction provides the strength required to pull such a heavy load.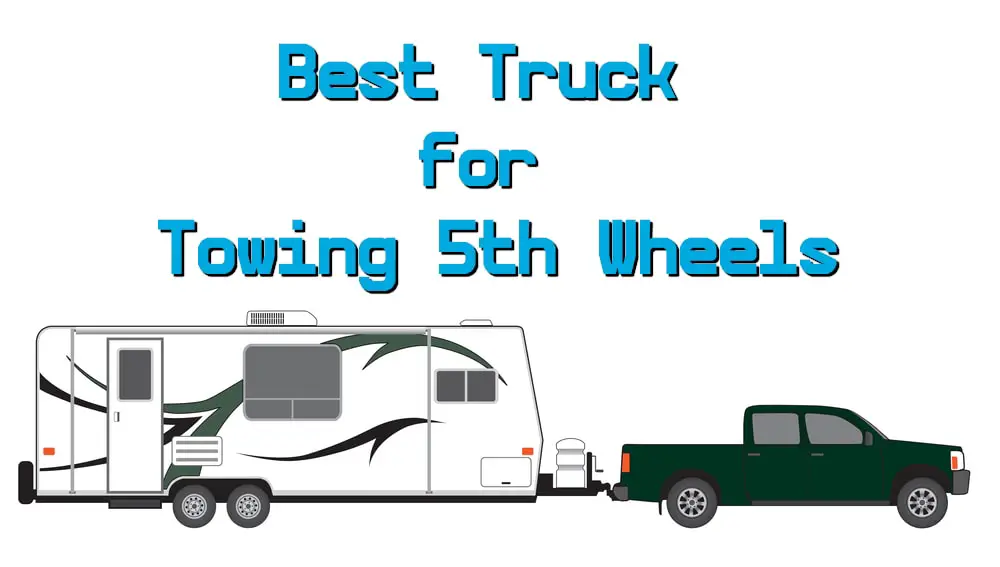 Three Recommended Trucks
2020 Dodge Ram Cummins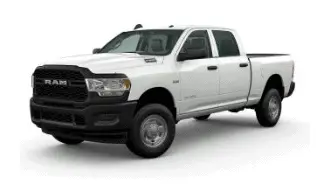 The revamped Ram 2500 and Ram 3500 truck models are our favorite trucks for towing a 5th wheel trailer, and for good reasons.
They tout a massive torque output of 1,000 lb-ft. and have an incredible towing capacity of 35,100 pounds with a payload capacity of 7,680 pounds. At the point of writing, the 2020 Ram lineup begins with an MSRP of about $34,000. But if you're looking for a 4×4 Crew Cab Cummins, the price will be closer to $50,000+.
2020 Chevy Duramax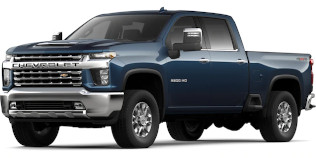 If you don't like the 2020 Dodge Cummins, the 2020 Chevy Duramax makes an excellent substitute.
It features a new 10-speed automatic transmission that churns out 910 lb-ft of torque. This enables the truck's towing capacity that ranges from 14,200 pounds to 35,500 pounds. The truck's maximum payload is 7,442 lbs. The 2020 Chevy, which goes for about $35,695, is actually cheaper than the 2019 model. Building one out for towing will cost $54,000+.
2020 Ford Powerstroke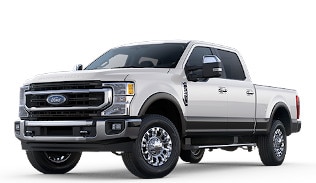 If you're not looking to spend much on a 5th wheel tow truck, the 2020 Ford Powerstroke is a slightly cheaper option. Its MSRP starts at $33,705 (around $51,000+ for the Powerstroke engine) making it less expensive than the Chevy.
But even then, it doesn't skimp on functions. It's equipped with an improved V8 Turbodiesel engine, which is rated at 1,050 lb-ft of torque. With such a powerful engine, the truck's towing rating is 37,000 pounds and a 7,850-pound maximum payload.
Most Important Things to Consider
Gas or Diesel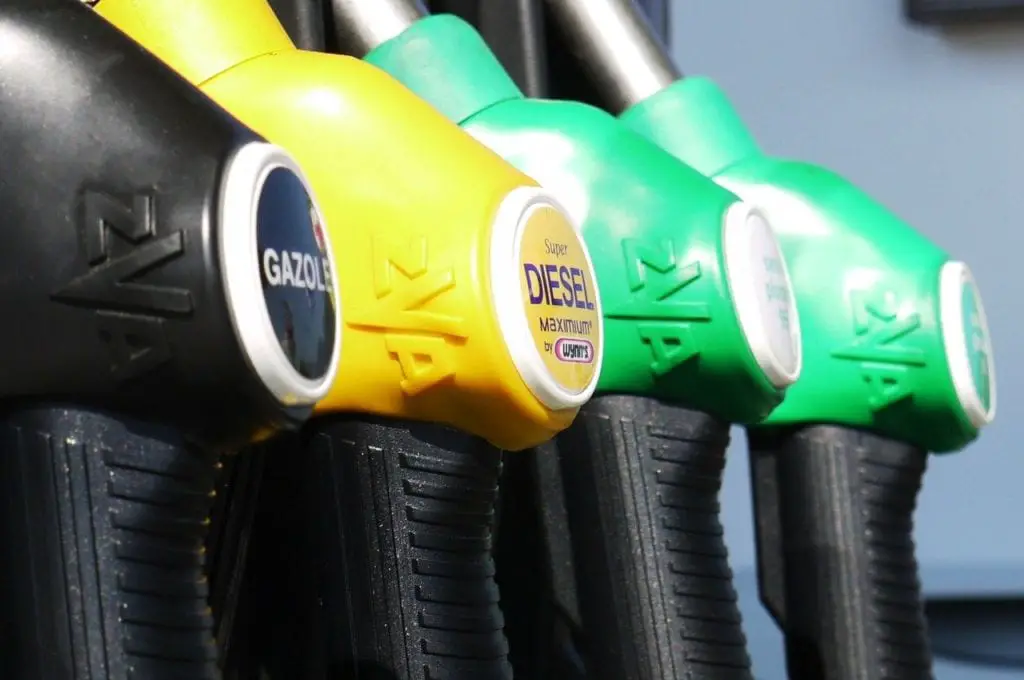 When choosing the type of truck you'll use to tow your fifth wheel, there are tons of factors to consider: the make, model, and more. An integral part of making this decision is choosing between diesel and gas.
There are 3 key aspects you should focus on: 
Fuel economy
Cost
Towing capability
The difference in the fuel economy of these two types of engines can be more than double when towing a fifth-wheel trailer.
Let's say you're towing a 13,000 lb. 5th wheel using a diesel truck. If traveling through rough terrain, it's likely to consume 14 miles per gallon (MPG) if traveling on flat roads and 10MPG. By comparison, a gas engine truck towing an 11,000 5th wheel would consume just 5 miles per gallon. That is a considerable difference and makes it evident that a diesel engine is a more fuel-efficient option.
Given that cost will always be a factor in a consumer's purchasing decision, we'll also focus on it.
The painful truth, and which is not likely to change anytime soon, is that diesel trucks will always cost more. This refers to both the upfront cost and the cost involved in maintenance.
One reason that drives up the maintenance cost of a diesel engine is the fact that nearly all its parts are expensive. Whether you're looking for a starter, water pump, battery, or alternator, these all cost more than components of gas engines. The only saving grace is that diesel fuel costs a lot less than gas fuel.
Considering that you're likely to be towing your 5th wheel for long distances, a truck with a diesel engine is the best option. Thanks to its torque output, it's perfect for hauling massive loads like your 5th wheel.
Overall, diesel trucks are better-suited for towing 5th wheel trailers than gas trucks. They have better fuel economy and hauling capabilities.
1500 vs. 2500 vs. 3500
Ram 1500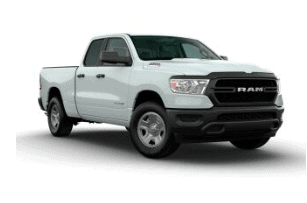 Ram 2500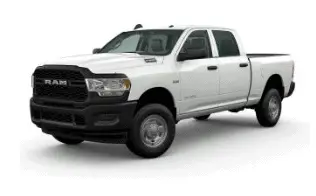 Ram 3500 (dually)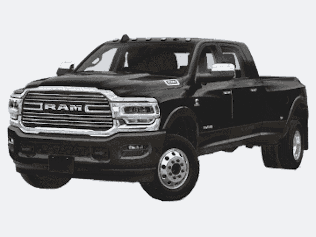 Modern towing trucks are usually classified into three:
1500 ("half-ton")
2500 ("three-quarter-ton")
3500 ("one ton")
The easiest way to differentiate them is to think of a 1500 as a light-duty truck and the 2500 and 3500 as heavy-duty trucks.
The 1500 is mainly used for light work and general driving while the 2500 and 3500 are better-suited for carrying heavy loads.
Though a 1500 is defined as "light duty," it can still harness up to 395 hp and about 410 lb-ft of torque. It's also capable of towing 12,750 pounds.
Looking for an ultra-light tow hauler that your 1500 can tow?
By comparison, the 2500 truck commands at least 410 hp and 429 lb-ft of torque. To put this into perspective, this is more than the V8 horsepower of the Ford F-250.
A 3500 gas truck is not that different and can put out the same 410 hp and 429 lb-ft of torque. Where this vehicle differs is in towing capacity. While the 2500 truck can tow about 19,000 pounds, the 3500 manages up to 35,100 pounds.
Long Bed or Short Bed Truck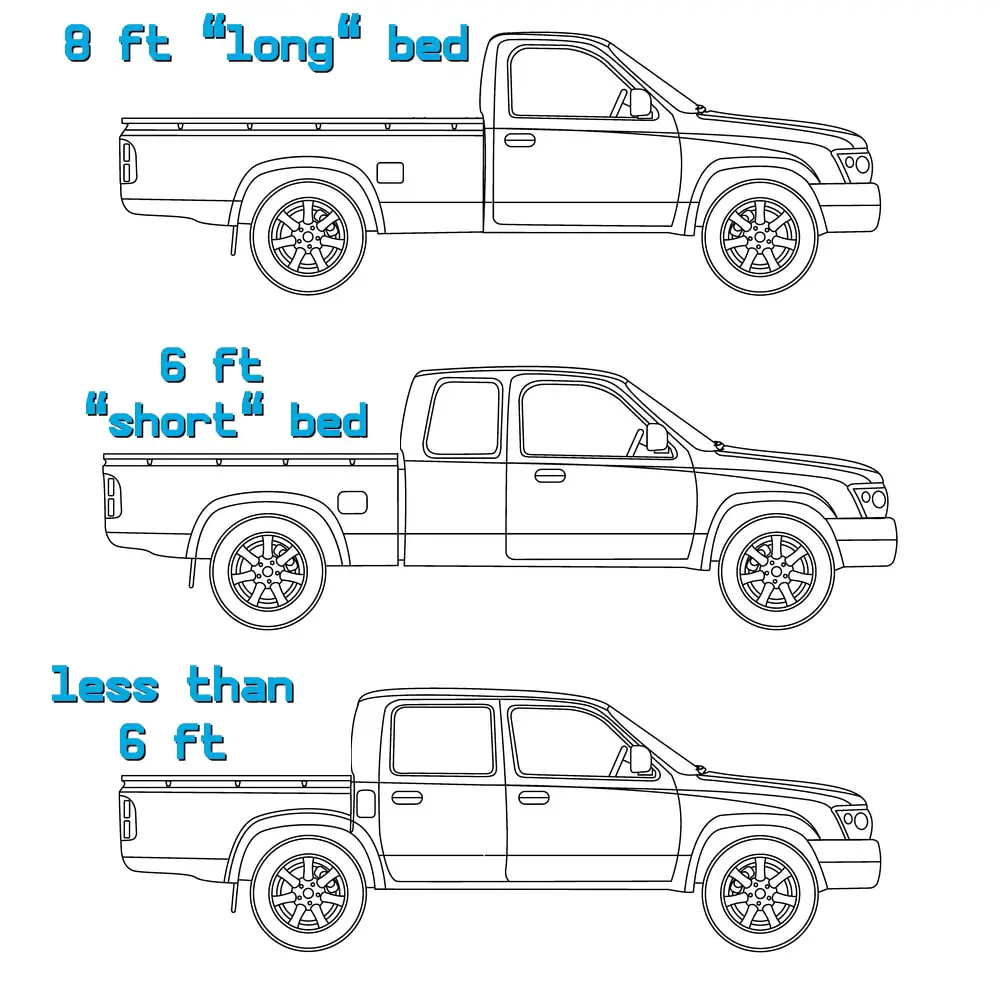 Over time, the lengths of truck beds have decreased significantly from the standard 8 feet. It's essential to consider the truck bed length because it determines the cost of hitch setup as well as the simplicity- or lack thereof- of towing. Let's take a look at the pros and cons of short and long bed trucks:
Long Bed Truck
Also known as an 8-foot bed truck, this is the best truck for towing the 5th wheel trailer. Ideally, a 5th wheel hitch should be positioned in front of the rear axle. The purpose of this is to provide ample clearance so that it's easy to make sharp turns without using any unique hitches or pin boxes.
Short Bed Truck
Any truck whose bed is under 8 feet is referred to as a short bed truck. Although a short bed truck can also be used for towing, it presents one key challenge. This is the fact that it fails to provide enough clearance for making sharp turns. For this reason, you'd need to use a sidewinder pin box replacement, which would be an extra expense.
Automatic vs. Manual Transmission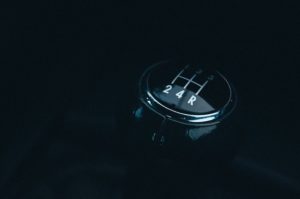 When it comes to the type of transmission, there's no clear-cut winner. Auto experts tip the scales slightly in favor of trucks with automatic transmission. Interestingly, most trailer trucks prefer manual transmission instead. Regardless of individual preferences, there are merits and drawbacks of both options.
Auto transmission systems are generally safer. Since the user doesn't have to look for the right gear to engage, this kind of transmission makes it easier to shift gears. Some tow trucks come equipped with a tow/haul mode, which makes the entire process easier.
If you plan to tow your 5th wheel trailer on uneven or rough terrain, you might find a manual transmission system better. In addition to increased engine efficiency, this type of transmission also gives you more control in tricky driving situations.
Can you tow a 5th wheel with a 1500 / half ton truck?
The short answer is 'yes'.
Initially, it was scarce to find a small 5th wheel trailer being towable by a light-duty truck. But currently, there are more truck options with improved capabilities. There's also half-ton towable 5th wheels on the market that are a perfect match for your 1500 pickup.
5 Features to Consider
Shocks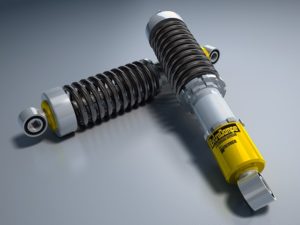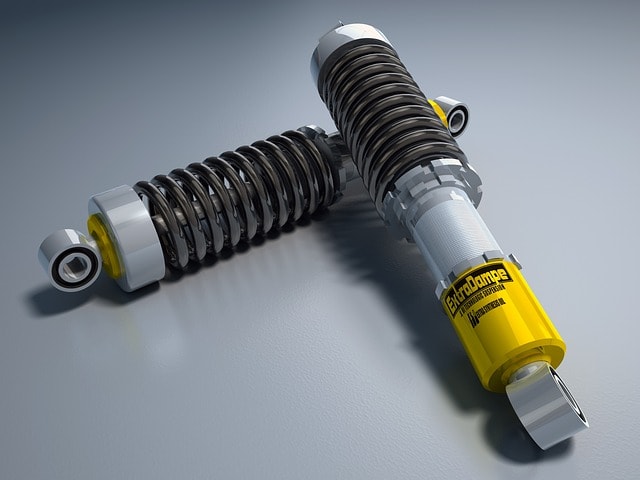 Towing a 5th wheel takes a lot of work. As such, you should invest in a truck with heavy duty shock absorbers. Advisably, the shocks should be adjustable to enable you to get the best maneuverability from your vehicle.
We wrote an article about picking the right shocks for towing your travel trailer.
Tires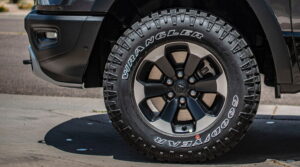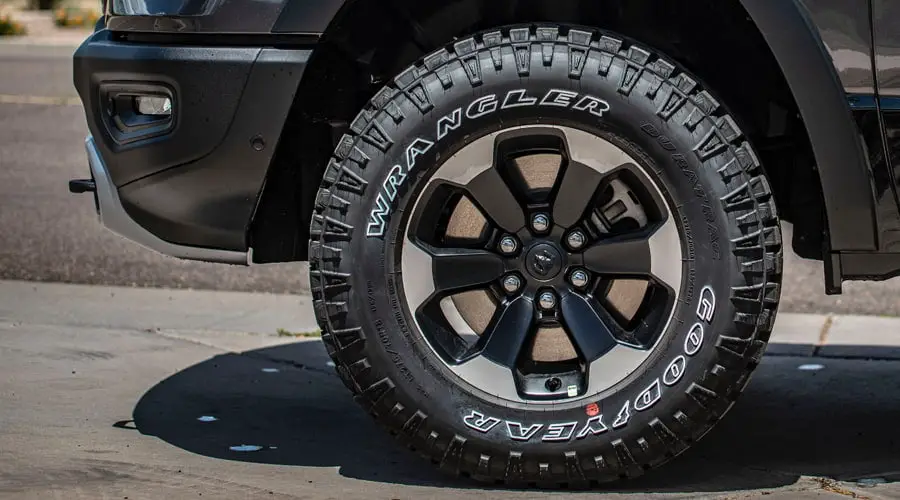 The tires are another essential factor you should focus on when purchasing a towing truck. Since you'll be hauling around a heavy-duty vehicle, you can't settle for standard tires. Instead, look for ones that have broad, deep tread grooves as they provide better traction.
Brakes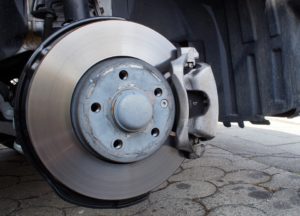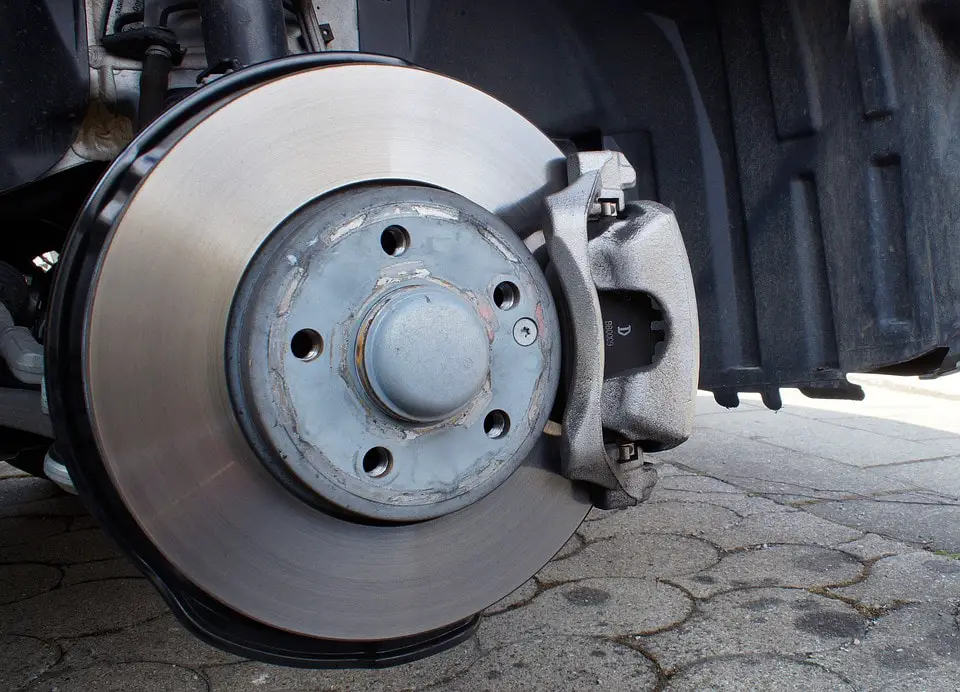 Apart from tires, you also need the best brake pads for your tow truck. Even if you're quick on your feet, having a quality braking system is essential when navigating your 5th wheel.
This is because a 5th wheel traveling at high speed will require more power to come to a complete stop. To determine whether the brake pads provide enough stopping power, check whether they have a high coefficient of friction.
Gearing Ratio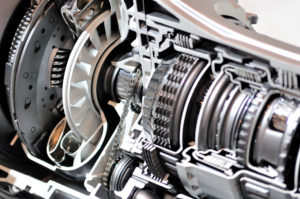 Considering that you'll be using your truck to pull heavy loads like a 5th wheel, another crucial aspect you should consider is the gear ratio. This phrase is used in reference to the number of gears in the truck's differential.
As the name suggests, it's expressed in the form of a ratio such as 3.55:1. This simply means that the drive shaft rotates about 3.55 times per turn of a wheel.
The higher the numerical value of the gear ratio, the higher the towing capacity.
GVWR
This is the short form for gross vehicle weight rating, and it refers to the maximum weight of a vehicle. It takes into account the base weight of the automobile as well as any additional attachments, freight, and passengers. The rule of thumb here is that you should never load your truck beyond the manufacturer's recommended GVWR.
Read more about RV and Trailer weights.
Conclusion
Planning to purchase a truck for towing your 5th wheel trailer? There are a couple of factors you should take into account first. These include towing capacity, type of engine, transmission, size, and whether it's a long or short bed truck.
Given these factors, our most recommended tow trucks for a 5th wheel are the 2020 Dodge Cummins, 2020 Chevy Duramax, and the 2020 Ford Powerstroke.