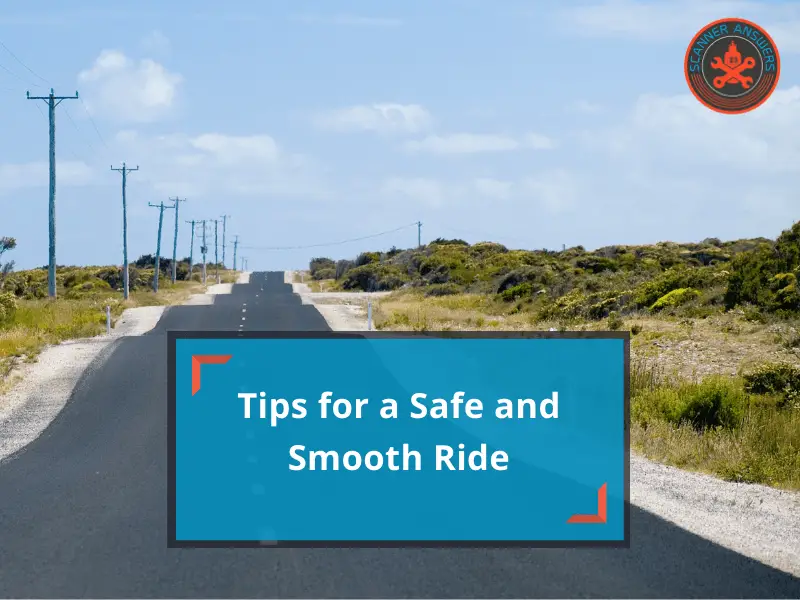 Are you using your vehicle for towing purposes? If so, then you need to make sure that you've picked the best shocks for towing a travel trailer. The right suspension system will provide you with a smooth ride without any bumps that might make your trip uncomfortable.
In this article, we'll tell you about the best shocks for towing a travel trailer and how to pick them. Keep on reading to enjoy the best road trip.
Shocks or Airbags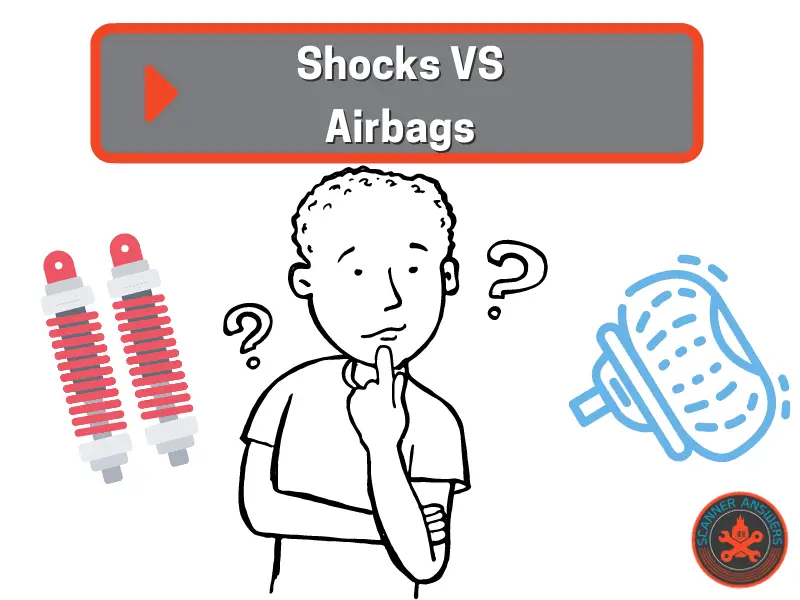 In addition to your vehicle's capabilities, your experience will be profoundly affected by the quality of your pneumatic suspension. You should first check your truck's Gross Vehicle Weight Rating or GVWR, which is the maximum camper weight that your vehicle can tow or carry safely.
This depends on the engine's power and size, gear ratio, transmission, wheels, and axles. When you're exceeding the maximum capacity, the weight will shift to the back, thus affecting the quality of the braking and steering.
To improve your towing experience, making a few adjustments to your suspension system will provide you with more control. Adding shocks or airbags doesn't increase your vehicle's towing capacity, but it improves your towing experience by stabilizing the load.
This is box title
Shocks
Shocks or shock absorbers have been quite popular since the early days of driving. Nevertheless, some people don't understand their extreme importance, thus struggling with their vehicle's stability and overall driving performance.
These shocks improve the way the wheel handles a bump on the road, which becomes extremely important when you're towing a travel trailer. When the wheel hits a bump, it moves upward. The movement creates energy that is later transferred and stored in the spring.
The compression of the spring absorbs the shock of the bump to increase the stability of your vehicle. But the stored energy has to be released.
Gravity here works to decompress the spring, releasing this energy, which can make the vehicle bounce. Add the weight of a travel trailer to the equation, and your ride will be, at best, uncontrollable.
Shocks help to keep your truck level. They're affordable and will significantly improve your towing experience by reducing the pressure on your springs. If your springs are too soft, or you feel that your rear is sagging regardless of what you're towing, then you need to stick to shocks.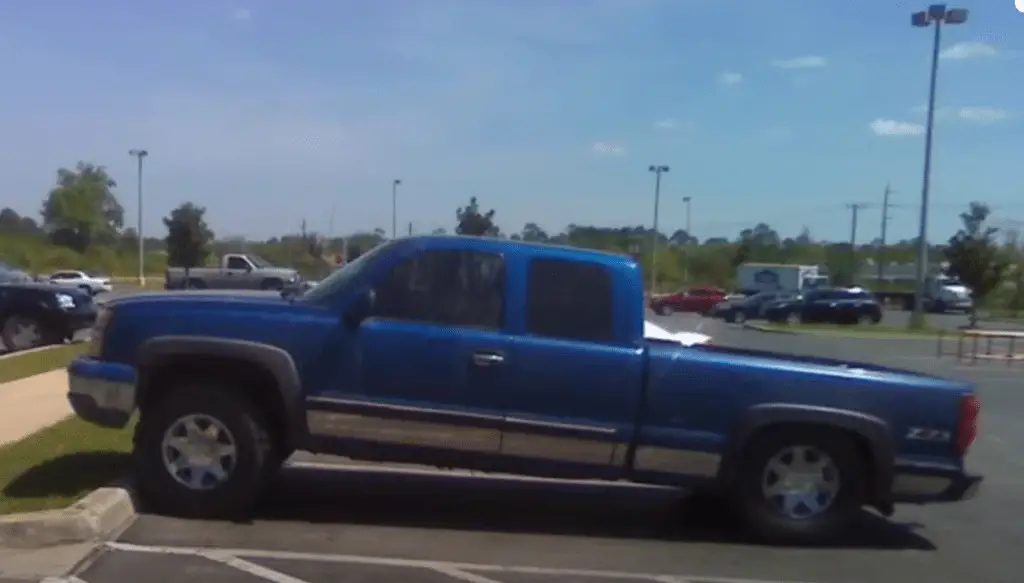 They're installed to the sideways or inside the springs in each corner of the vehicle. They take some energy in the compressed spring and turn it to heat, along with keeping the wheels on the ground as you encounter several bumps.
For a travel trailer, shocks will always work better. They will dampen suspension rebound but won't provide lift. They're designed to adjust depending on the firmness of the ride.

This is box title
Airbags
If you tow heavy, then you should probably stick to airbags. They will help you add a few pounds to your load, and they can also match the firmness of the ride by increasing or decreasing the pressure. You should, however, make sure that the airbag system holds the air by fixing any leak.
Airbags are more expensive than shocks, but can be inflated manually using an air compressor. Nevertheless, some users report swaying issues when they install them.
Learn how to increase towing capacity on your truck.
Does your Trailer Have Shocks?
Before planning on towing a travel trailer, there are a few things that you need to check to make sure that your experience will be smooth and hassle-free. Exceeding this weight will affect the wheels, engine, and ruin your suspension system.
Shocks are installed to prevent bouncing, so why don't all trailers have them? Most people don't add shocks to their trailers because of the cost. Even though the shocks do a great job, especially on bumpy highways, some travel trailers don't have them.
Nevertheless, you can always invest in the best shocks for towing a travel trailer, as they're easy to install. They will help smooth out your ride while stabilizing the load.
If your trailer already comes with shocks, you'll have to replace them after a while. With wear and tear, shocks are likely to become less effective, so you'll need to keep an eye on the good ones to add to your truck. Generally speaking, shock absorbers last a long time because they're prone to degrading. However, here are some signs that you need to have them replaced:
If the shock is covered in oil, then a seal has probably ruptured. This means that you have to replace the shock as soon as possible to enjoy more stable rides.
Handling is tough- this is a telltale sign that you have to get new shocks for your vehicle.
Shocks typically will last from 80,000 to 100,000 miles, so if you're approaching this number then you need to replace them.
The Best Shocks for Towing a Travel Trailer
To smooth out your towing experience adding the best shocks to your vehicle will protect your suspension system and provide more consistency in harsh and less convenient towing conditions.
These adjustable shocks fit perfectly on the Dodge Ram, Nissan, and Tahoe trucks. They will drastically improve your ride and help you tow your travel trailer with no issues. These shocks are specifically designed for off-road applications like towing a travel truck.
If you're worried about an upcoming ride where the road condition isn't optimum, then you should add these shocks to your vehicle. This series is top of the line for lifted trucks. They're specifically designed for larger tires and the added load that you're dealing with when you're towing a travel truck.
Thanks to the patented digressive valving and mono-tube design, these shocks will work perfectly on the highway or trail as they correctly adjust to the road conditions to provide you with a comfortable ride. Although they're designed to fit in factory mounting configurations, they can be extended to fit your lifted truck.
Built with high-quality materials, these shocks feature zinc and nickel coating with a clear layer that protects them from corrosion. Moreover, the high-pressure nitrogen charge absorbs the heat better than most shocks on the market- extending the life of the seal and your shocks.
If you're hauling heavier than a travel trailer, consider upgrading to heavy duty shocks for towing.
Pros
Work with all vehicles for work, commute, or on the trail
The high-flow piston reduces the harshness
Zinc coating to extend the life of the shocks
Better dampening thanks to the larger working piston area
Certified mounting
Easy to install
Mono-tube gas pressure construction
Cons
They might be stiff for some users
Airbags in the Rear Springs
Rear springs are installed to increase your vehicle's ability to absorb shocks on the trail, especially when you're towing a travel truck that adds significant weight. The springs absorb the shock from the wheels to keep them on the ground.
Installing airbags to the rear springs is possible, but not recommended. They will add to the wear and tear of the springs, thus affecting their overall performance in the end. As a result, you'll have to replace your springs more often. Moreover, they won't add much lift to your vehicle.
Other Travel Trailer Towing Considerations
Towing your travel trailer is fun as they allow for flexibility and convenience when you're on the road. For example, you can take a little break, have a tasty meal, or even use the restroom. Travel trailers provide excellent value for money, so there are several things to take into consideration for safe towing.
Just because your vehicle has a tow hitch doesn't mean that it's ready to tow a travel trailer. You need to find the official documents that state the towing capacity of your vehicle by checking with the manufacturer. After that, you should add the weight of your trailer and all the stuff that you carry inside to make sure that you won't exceed this limit.
This feature won't only guarantee a safer ride; it's essential for insurance purposes.
Think about everything you carry on your travel trailer. This will include clothes, food, accessories, gear, and even water. Water and food shouldn't be moved around, but it's better to get them when you're ready to set up your travel trailer.
Remember that packing smart will also make unpacking easier. Keep things in labeled boxes and get rid of the clutter.
To keep your trailer running smoothly, you need to add more weight to the front than the back. This is where you should keep the heavier boxes and appliances. Packing more weight at the back will affect your vehicle's performance. 
Towing a travel trailer is an interesting ride, so take it slow. Response time will be influenced when you're towing a heavy load behind. This means that stopping, speeding up, and slowing down will take longer. Losing control of your vehicle is possible if you're not careful.
Some trucks come with electronic brakes, which allow for safer stopping to help you avoid accidents. Slamming on the brakes can put your life and your travel trailer at risk. If you're not speeding, you're less likely going to need to do that.
Conclusion
The best shocks for towing a travel trailer will help you enjoy a safer and more comfortable ride. Regardless of the weight of your travel trailer, these shocks will help keep your vehicle stable by improving the shock absorption that would automatically be transferred to the springs.
Choosing the right shocks for your truck will make your ride a lot smoother. Make sure that you've picked a reliable model and replace your shocks as needed.