Meguiar's Ultimate Liquid Wax
Summary
In terms of looks and depth of shine, nothing beats a paint that was treated with polish and carnuaba/brazil/palm wax.
….But when it comes to protection and ease-of use, the polymer-based abilities of the Meguiar's Ultimate Liquid Wax really pulls ahead.
This is one of our favorite spray waxes (especially for black vehicle paint!)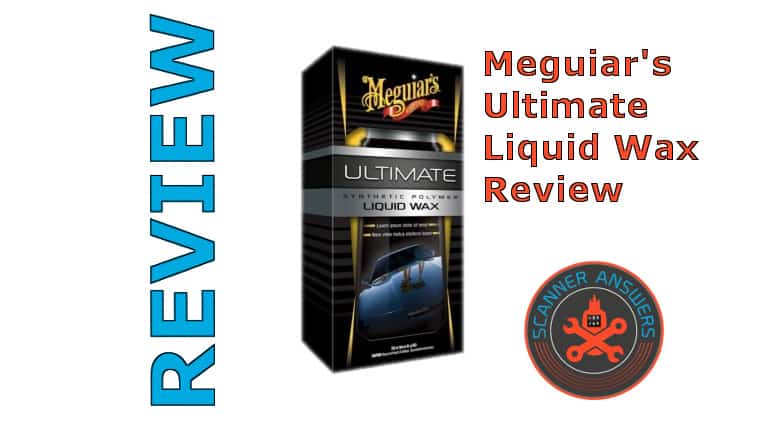 Meguiar's Ultimate Liquid Wax: The Wax You Can Use Under the Sun!
Hey there I'm Vince. I don't know much about politics and all this Trump vs Biden nonsense, but I know one thing…. How to take care of cars.
If you're anything like me, you take great pride in your ride… And that means we spend our time doing profitable things like waxing our cars and trucks rather than wasting time watching CNN or Fox News.
So today I'm gonna tell you about a Meguiar's Ultimate liquid wax review that I just finished up and you're gonna know if you should buy this stuff or not. 
Let's get into it… (Note: I have updated this article for 2023.  I have been using this wax on my 2010 Honda Civic about 3 times a year for the past few years. Scroll down to the bottom of the page for my long term update/review!)
Bottom Line
This here is some high quality synthetic liquid wax that\'s gonna protect your paint and restore a mirror-like shine – Looks awesome on dark and black colored paint jobs
What is the "ultimate" liquid wax?
Before the onslaught of polymer-based waxes and protectants, carnauba wax is the preferred choice of the discerning car owner. There is something about the natural properties of pure carnauba that gives any color of paint a deep and rich look with a gloss like no other.
Of course, the times have changed. While carnauba wax is still popular, Meguiar's now has the Ultimate Liquid Wax that is formulated using synthetic polymers.
This stuff is claimed to outshine and outlast traditional waxes by offering unparalleled shine and durability.
One unique thing about the Meguiar's Ultimate Liquid Wax is you can apply it even if your car is parked under the hot sun! I'm not sure I'm a believer in this claim though.
Does this sound too good to be true?
Is the Meguiar's Ultimate Liquid Wax worthy of your attention?
In this review, I bought a 16 oz. bottle of the Meguiar's Ultimate Liquid Wax to put it to the test during my annual ritual of car spring cleaning.
Features of the Ultimate Liquid Wax
As I previously mentioned above, the Meguiar's Ultimate Liquid Wax is formulated using the latest synthetic polymer compounds. This wax utilizes ThinFilm and Hydrophobic Polymer Technology to provide a tough barrier against UV rays, stains, and watermarks.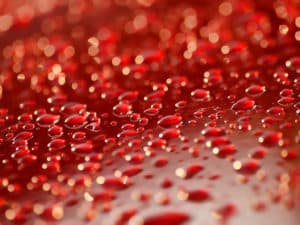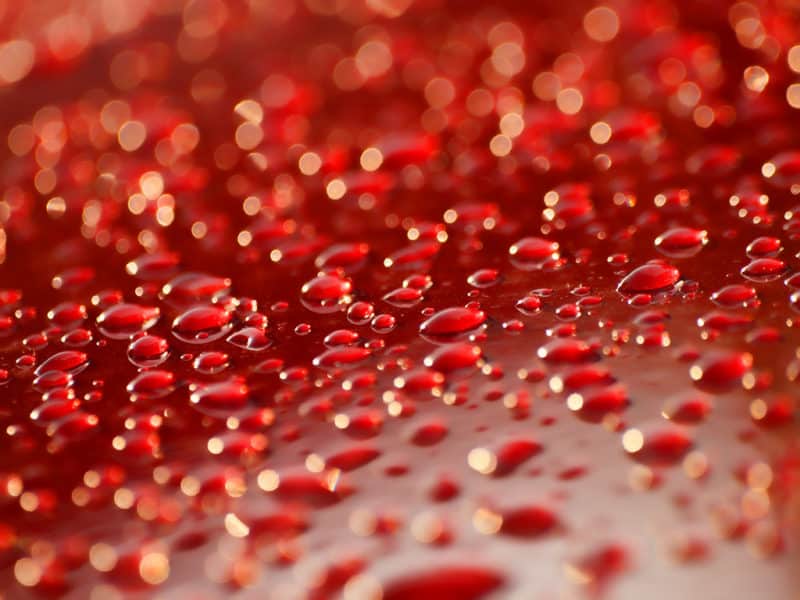 Yes, this product will increase the surface tension on the painted surface so you will see fewer water beads when it rains.
The water will reputedly just glide off the paint so you won't see ugly stains on the paint when the water dries up. This is especially helpful if you happen to have a black or dark-colored car since dark paint is more prone to water stains and other surface imperfections like scratches and swirl marks.
The advanced synthetic polymer formula of the Meguiar's Ultimate Liquid Wax is designed for longevity.
Meguiar's claims that this new formula can outlast any carnauba-based wax in terms of shine and protection.
….I intend to find out if Meguiar's is full of crap…
My Hands-On Product Review
Testing under the hot Florida sun…
While I'm not dumb enough to wax an entire car under the hot sun, I wanted to find out if the Meguiar's ultimate can really be applied and removed easily even if the paint is hot to the touch. I applied a light coat over the trunk using small and overlapping circles to ensure even coverage.
On a moderately hot surface, this stuff immediately dried out so you don't need to wait a couple of minutes to remove the residue. However easy it is to apply this product under the sun, I found the experience to be quite unpleasant so I decided to quit the sun test and proceeded to park the car in a shaded garage to continue the test.
Yeah… It doesn't work under direct sunlight, unless it's like 50 degrees outside…
Moving into the shade and applying the wax
First and foremost, I found out the Ultimate Liquid Wax works great on brand new or newly painted surfaces, especially on black or dark colored automobiles. (**We've been testing lots of waxes for black cars and dark colored paint, check out our latest guide)
Since this product is not designed to remove scratches and swirl marks, I believe it will only produce great results on older cars after the paint has been prepped and polished prior to the application of the Meguiar's Ultimate Liquid Wax. Just make sure you wash, clay bar, and polish the paint before applying wax and you should be fine.
Read more about how to properly wax a car: Tips and tricks for car waxing
Since I'm working on an older car (a black 2010 Honda Civic), I decided to test the product on the roof before covering the entire body with the Meguiar's Ultimate Liquid Wax.
Dividing my roof into two sections to test the wax
I applied painter's tape to divide the roof into two sections. One side will receive a single coat of the Meguiar's Ultimate Liquid Wax. The other side will be treated with polish and carnauba wax. The roof of the Civic was full of light to moderate scratches and swirls so I was anxious to find out how the product will make a difference when it comes to the overall finish and shine.
This wax comes with a microfiber towel and applicator pad right out of the box. I shook the bottle vigorously and poured a small amount of the liquid wax on the applicator pad. I applied the product using small overlapping circles and allowed it to dry while I polished and waxed the other side of the roof.
The next thing I noticed about the Meguiar's is the ease of application. This is the great thing about polymer-based waxes since they simply glide over the paint surface without exerting too much effort.
I also liked the way how the product removes easily with just a single wipe of the microfiber towel. However, don't expect it to repair minor surface damage since it doesn't contain abrasives to remove scratches and swirls. Like I said earlier, use some polish and maybe a clay bar depending how old your paint is.
The results are in (polish and carnauba vs Meguair's Ultimate)…
After wiping off the haze on both sides of the roof, I took a closer look and pointed a flashlight on each side. The side treated with a separate coat of polish and carnauba wax was a bit more flawless compared to the side treated with only the Meguiar's Ultimate Liquid Wax.
I grabbed a garden hose and sprayed water over the roof. This is where the Meguiar's Ultimate Liquid Wax showed its true colors. There were fewer water beads on the side treated with the Meguiar's Ultimate Liquid Wax. The hydrophobic surface paid off since I was able to remove all the water on the roof with a single wipe of a dry chamois.
The best part? You can buff out the residue on non-painted surfaces and plastic trim with a single wipe. Try doing that with carnauba wax.
The Bottom Line
In terms of looks and depth of shine, nothing beats a paint that was treated with polish and carnuaba/brazil/palm wax.
….But when it comes to protection and ease-of use, the polymer-based abilities of the Meguiar's Ultimate Liquid Wax really pulls ahead.
The biggest difference that I noticed between this synthetic wax is that it doesn't give as deep of a shine when compared to carnuaba wax, but the paint protection that the Ultimate Wax provides is greater than carnuaba. When I waxed my car the "old fashioned" way, I can get about 2-3 months worth. But when using the Meguiar's paste, my paint stays shining and protected for about 4-5 months.
And don't get me wrong, just because I'm a crotchety old guy that's stuck in my way of using my brazil wax, doesn't mean you shouldn't buy some Meguiar's Ultimate. I had to SHINE A FLASHLIGHT on my paint to see the difference between carnuaba and this!
There's a dang good reason that Mike included this wax in the Top 5 Best Wax for Black Cars and Trucks
Long Term Update (as of 2023)
Well, here's a quick update for you.  After using this wax for the first time back in 2019, I was pretty impressed. So, I decided to use it on my 2010 Honda Civic once every 4 months to see what happened.  Here we are over 4 years later!  The neat thing is that it seems like each time I waxed the car, the shine got a little better. I think the wax could generally last about 6 months per application, but since I was waxing every 4 months, that did the trick.  The bottom line is this: I have used a lot of different waxes and polishes in my day. After using this wax over a dozen times in the last few years, I am a fan for life!  In my opinion, it's hard to find a better combination of ease of use, quality of shine, and overall durability that this wax provides.
Conclusion
This is a high-quality product that has stood the test of time for me.  A little tip for you: In order to make the most of the Meguiar's Ultimate Liquid Wax, I highly suggest that you wash and clean the paint thoroughly, use a clay bar to remove stubborn stains and apply polish before finishing off using the liquid wax. This will produce the professional results that you're looking for, especially if you have a black or dark-colored car.
-Vince