Headlight Replacement Bulbs
Sylvania SilverStar

Sylvania SilverStar Ultra

Philips VisionPlus

Philips CrystalVision

Sylvania XtraVision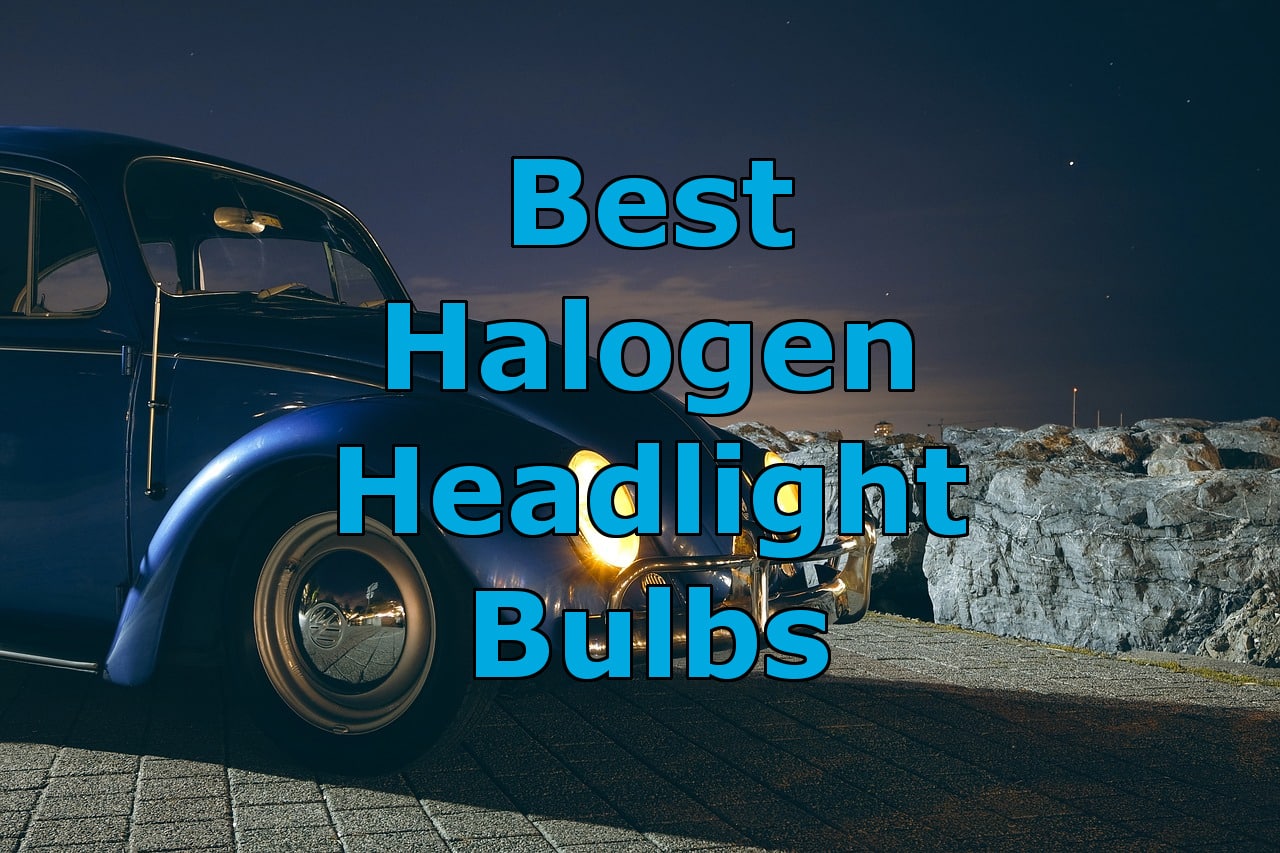 Matt here with ScannerAnswers to bring you our latest guide to finding the best halogen headlight bulb to replace your factory OEM lights. Your vehicle's lights are essential to its level of safety; therefore, maintaining your headlights is essential. Maintenance includes replacements of headlight bulbs when age or damage forces you to.
5 Best Halogen Headlamp Bulb Comparison Chart
Below you'll find our recommended bulbs to replace your factory OEM halogens. Picking any of these lights from this list will give you great results with night driving and not be too blinding to other drivers.
| # | Preview | Product | Rating | Price | |
| --- | --- | --- | --- | --- | --- |
| 1 | | SYLVANIA - 9005 SilverStar - High Performance... | 4,091 Reviews | $32.99 | Buy on Amazon |
| 2 | | SYLVANIA - 9006 SilverStar Ultra - High... | 3,432 Reviews | $44.99 | Buy on Amazon |
| 3 | | Philips H7 VisionPlus Upgrade Headlight Bulb with... | 1,688 Reviews | $25.30 | Buy on Amazon |
| 4 | | Philips H11 CrystalVision Ultra Upgraded Bright... | 6,368 Reviews | $7.09 | Buy on Amazon |
| 5 | | SYLVANIA - 9007 XtraVision - High Performance... | 3,039 Reviews | $21.71 | Buy on Amazon |

Halogen headlight bulbs Pros and Cons with Reviews
Alright, you've seen the quick overview of our choices. Let's dive a little deeper in these headlight bulbs and discuss the benefits of them and help you find the right one for your ride!
Sylvania SilverStar – The Best Overall Halogen Replacements
Sylvania SilverStar Ultra – Best Halogen Headlights for Night Driving
Philips VisionPlus – Best OEM Replacement Headlight
Philips CrystalVision – Another great night driving headlamp
Sylvania XtraVision – Best Cheap Halogen Bulbs

1. Sylvania SilverStar
Bottom Line
Solid quality halogen OEM replacement bulb – Whiter color than most yellow halogens – Average life of 2 years
We believe the Sylvania SilverStar are the best OEM halogen replacement bulbs for the price. They offer a great balance of build quality, price, and longevity. Grab a set of these headlamps and you won't go wrong.
Sylvania is the leading brand when it comes to halogen bulbs. The company knows what clients prefer and offers excellent options from which to choose. This particular product draws ideas from other types of light sources—such as HID—to offer customers a modern look via a trusted source.
Pros
The globes are available in various sizes, so you should easily find one that fits your vehicle
Instead of the yellow light of many halogen lamps, these bulbs emit white light that looks similar to HID lights. This is partly made possible by the xenon halogen gas technology used in its design. The technology coordinates the temperature of the color, so it looks as crisp as HID
The pack includes two globes. It's smart to change both headlamps at the same time, even if only one is showing defects. If one is showing effects of age, the other one is bound to stop functioning soon as well. You don't want to be caught without lights because you didn't properly prepare. If you replace them at the same time, it also means your light source creates an even beam, instead of creating circles that differ in intensity
The light transmission is enhanced by a cobalt layer on the outside
They are legal for use on public roads.
Cons
These are some of the most expensive lights on the market
Quality control can be lacking and Sylvania doesn't always honor their warranty
Summary
You'll love how suave you feel when driving with these lights instead of your old halogen lights. You'll have the benefit of more crisp, white light, without the danger of blinding other drivers on the road. Unfortunately, they come at a high price, so you have to weigh the aesthetic value of the bulbs and your available budget, and decide which feature wins.
2. Sylvania SilverStar Ultra
The SilverStar range is an upgrade of Sylvania's basic range, and the Ultra is the highest quality in the Silverstar lineup. These bulbs offer high clarity with a Kelvin rating around 4,000 making them ideal for night driving.
Pros
A brighter light due to the high Kelvin range
The beam lights up the side of the road so you can be more aware of what is going on around the car
The color of the light is conducive to safe night-time driving
These headlamps are made by an OEM (original equipment manufacturer), so you can be sure of their quality. If vehicle manufacturers trust these items, you can too
You can legally use them on public roads
They are easy to install
Cons
This is an expensive halogen globe
Many users complain about the globes' short life span. Even though they give excellent light during these short periods, it may not be enough to justify a regular expense
Summary
You'll love how bright the road seems, without having to use HID or LED lights. These bulbs are an excellent source of light, but unfortunately not exceptional in life span. You may want to purchase them once and see how long a pair lasts you. Then you can accordingly draw up a budget.
3. Philips VisionPlus
Bottom Line
3200K light color – excellent for night driving – Enhanced driving visibility
Philips is a trusted company in terms of technology, and even in the area of headlamps, they manage to compete well with other brands. Their 100 years of history and the trusted name should be a sign of the durability. Philips claims performance up to 60% better than others on the market. Let's look at some of the facts.
Pros
Standard halogen lamps give limited light, but this Philips product gives 60% more light than average bulbs. This is measured in terms of how far the light reaches. The light produced reach 80 feet farther than average Halogens. This increases your level of safety.
You can see far ahead, so you can react in time
You're more visible to others on the road
The lights are available in quite a few sizes
Philips are some of the more affordable bulbs on the market, especially when compared to Sylvania
They are DOT compliant, so you can legally use them on public roads
A 12-month warranty may help if you find they don't perform as well as promised
Cons
There are limited sizes available. Other Philips products come in more sizes, but don't offer this exceptionally bright light. You need to make sure it fits before purchasing one. It may be beneficial to ask a professional's advice
Some clients have issues with their lifespan, but this may be situation or vehicle specific
Summary
Philips offers vehicle owners an affordable headlight bulb with enhanced features. This means you'll have a better night-time view than with bulbs supplied by your vehicle's manufacturer. You should do this sooner rather than later so you know you're as safe as possible on the road.
4. Philips CrystalVision
Bottom Line
4000K super bright light – another quality headlight for night driving
The Philips CrystalVision is another exceptional Halogen for driving at night. They are Philips' answer to the Sylvania SilverStar Ultra. If you need a bulb that illuminates a large part of the road, consider the CrystalVisions.
The approach when designing these bulbs was to afford vehicle owners the look of HIDs and Xenons, without having to purchase them. This is made possible through the xenon look of the CrystalVision bulbs. This is perfect if you prefer halogens, but love the HID Kelvin temperature. The globes also offer many other benefits.
Pros
4,000K colors light up the night
The blue effect that many modern drivers love is created by a blue cap. This will even be seen in daytime
Though slightly more expensive than some of the Philips options, these are still affordable, so it's the ideal way of giving your car a makeover
Available in various sizes
Cons
They are slightly more expensive than other Philips products
Sizes are limited
Though marketed as white and blue, some customers complain the lights are still too yellow for their taste
Summary
This is the ideal way of sprucing up your car's look. You can keep using halogens, while you get some of the white and blue effect similar to HID/LEDs. If possible, watch a demo before you purchase them, because your expectations of color may not match the real effect. There are some limits when sticking to halogens, rather than giving HIDs a try.
5. Sylvania XtraVision
Bottom Line
Low cost yet high quality OEM replacement bulb
The last item on our list is once again from Sylvania. If you're looking for the best cheap halogen headlamps, check out the XtraVisions. Oh, and just because they're cheap doesn't mean they are crappy bulbs.
These still perform better than many other halogen lights, especially old ones. Though there's nothing too fancy about these globes, they may be the perfect option for vehicle owners who want an enhanced light source without any additional features.
Pros
You get a quality product from a respected brand, at a very low price
The light shines more yellow than white. If you prefer sticking to the old look, these are the best option
"Casts" your headlight a long distance
They don't create glare than can irritate your eyes or others on the road
Legal for use on public roads
Manufactured by a trusted OEM company
12-month customer satisfaction guarantee on the headlights
Cons
If you're looking for bulbs that shine white or blue, these lights are not the answer
Lifespan can be less than other more expensive bulbs
Summary
If you're looking for simple replacements for your current headlights, try these. They will give you the same type of light as most factory OEM headlights, so you don't have to get used to something new and gimmicky. The enhanced down-road light can only be beneficial. At the amazing low price, it's ideal for strained budgets as well.
Verdict
If you want a simple replacement, try Sylvania's Xtravision halogens. They're a great replacement to your dimmer and old headlamp bulbs. If you're in search of some great headlights for night-time driving, give Philips CrystalVision a chance. They offer a super bright 4000K beam and light up the road and much less than the cost of an HID or LED kit.
Choosing the best halogen headlights replacement for your car or truck
If you've been following our recent cool car stuff postings, then you'll see that we've suggested purchasing an LED headlight kit, or a HID conversion kit. While these LED and HID kits are substantially brighter than stock/OEM halogen lights, they are usually more expensive and can have other issues (flicker, overheating, and more). On top of that, they are more expensive than Halogens.
Related: https://scanneranswers.com/best-synthetic-motor-oil-comparison-chart/
The market is flooded with different types of headlamp bulbs, but some people still prefer halogen bulbs. If your car is manufactured with halogen bulbs, you may have the least number of problems if you replace the old ones with the same type. To help you make a decision, let's look at some facts and then review some of the best headlight bulbs on the market.
When do you need to replace stock headlamp bulbs?
Any bulb can be in need of replacement if it shows one of the following problems:
Bulbs may shine less brightly than you're used to. This can be because of normal deterioration or damage caused by normal shock that all cars experience during driving
Bulbs may not throw light far enough from the car. This can become dangerous, because you can't see far ahead
Bulbs may cease working completely. They may simply be too old to work, or they could have been damaged
You should do regular checks to ensure all your lights are working optimally.
What features do quality headlight bulbs have?
When looking for the ideal bulb to replace your old one, you should choose one that offers the following features:
Brightness – The bulbs must afford bright enough glow to light up the area around the car.
Range – The light needs to reach far enough from the vehicle to make night driving safe.
Installation – They should be easy to install yourself, so you don't have to pay a dealership to do it.
Features to consider before picking a Halogen replacement
There are so many Halogen headlamp replacements on the market, it can become confusing. As long as you keep these features in mind, you should be able to figure out which one is best for your vehicle.
Size – Lights come in different sizes. Make sure you pick one that fits your vehicle. We recommend you go to the Philips website and simply enter your vehicle's make, model, and year and it will tell you the right size. Here's the link: http://www.philipsautolighting.com/
Application – Halogen globes can be used for different circumstances. Some are more dynamic when used in foggy weather. Make sure you choose one that matches the climate you usually drive in.
Color – Lights can emit different types of light, such as white or yellow. This is called the "temparature" and it's measured in Kelvin Units.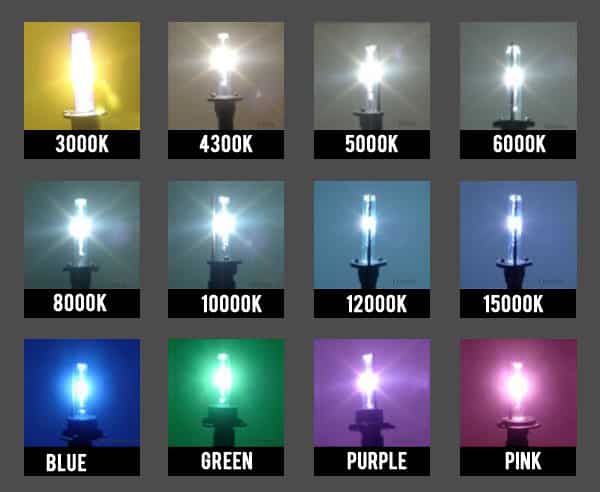 Regulations – Some manufacturers produce clones of quality bulbs. They may seem to work well, but if it's a replacement of an essential part on your vehicle—such as headlight bulbs—make sure the one you purchase is from a trusted brand like Philips, Sylvania etc.
How do halogens compare to LEDs and HIDs?
Many people prefer LED (light-emitting diodes) or HID (high-intensity discharge) lamps. These lamps have some benefits such as:
Brighter light
Instant brightness
Longer lasting globes
Use less power
Unfortunately, HID + LED + Xenons also carry these trade-offs:
If the car wasn't manufactured with these types of lights, they may not fit into the headlight casing
The lights may not be certified for use on public roads
The lights are so bright that they sometimes blind oncoming drivers. It's essential that these lights are correctly fitted so they shine in the right direction onto the road
Conclusion
Read more about our thoughts on HID and LED kits.
I hope this guide has helped you find the best halogen headlight bulb to replace your worn out and dimming factory lights. If you have any questions, please leave them in a comment.
-Matt
Like this article? Check out: https://scanneranswers.com/best-hobby-rc-cars-and-trucks-to-buy/