Best LED Headlight Conversion Kits
HIKARI LED

CougarMotor 9006

OPT7 Fluxbeam

JDM Astar

Win Power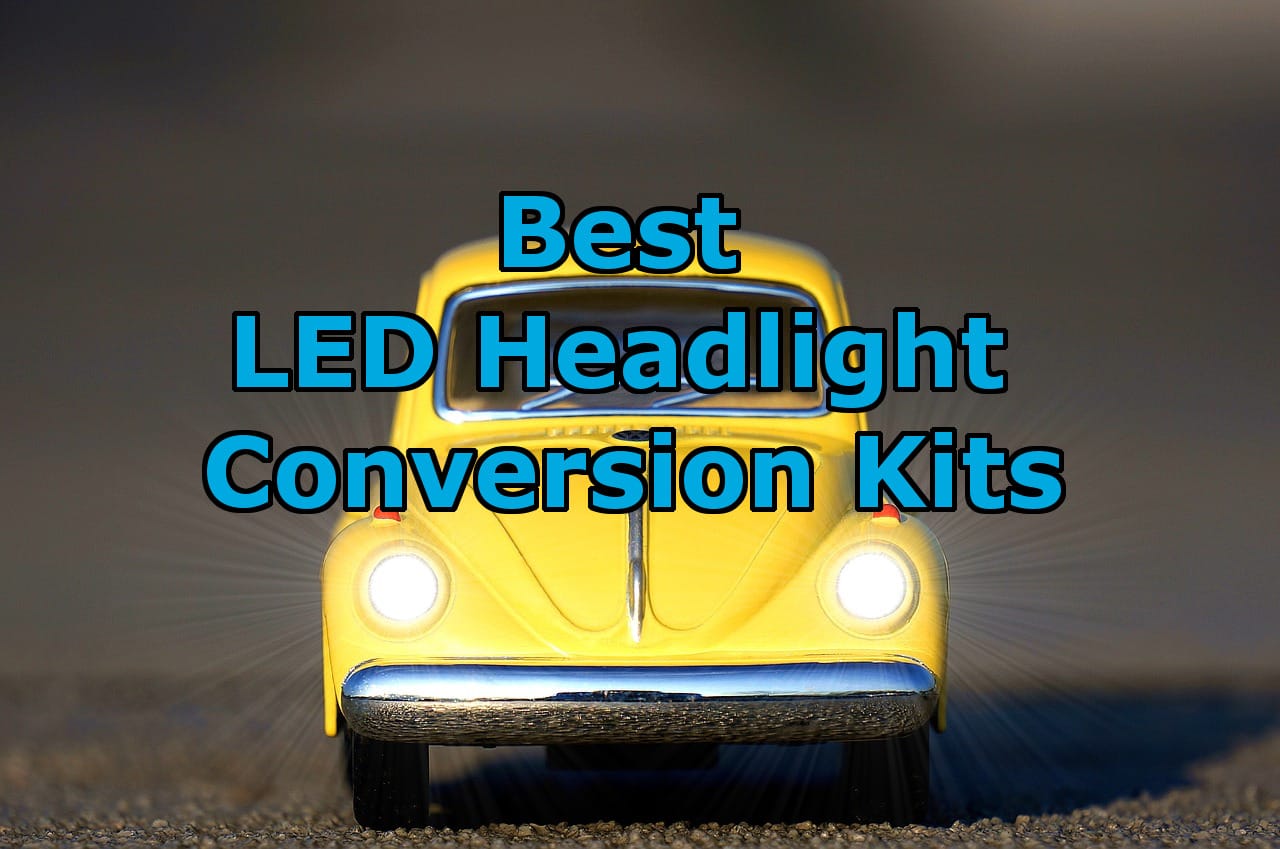 Hey there! Mike here with ScannerAnswers to bring you a guide to buying the best LED headlight conversion kit. Light-Emitting Diode or LED are becoming a very popular headlight option. The are a happy medium than the old dull halogen bulbs that you see in most cars, but they are not as blinding as Xenon (HID) lights.
Choosing a new LED headlight setup for your ride
A few months back we wrote a post on the best HID headlights. Since then we've gotten a lot of questions about different types of headlights and what the best LED headlights are. In this guide we hope to answer that!
Want to skip the reading? Here's the products!
| # | Preview | Product | Rating | Price | |
| --- | --- | --- | --- | --- | --- |
| 1 | | HIKARI Acuma LED Headlight Bulbs Conversion Kit... | 406 Reviews | | Buy on Amazon |
| 2 | | OPT7 FluxBeam H1 LED Headlight Kit w/Clear... | 4,960 Reviews | | Buy on Amazon |
| 3 | | JDM ASTAR G1 COB Chips H11 H9 H8 All-in-One LED... | 800 Reviews | | Buy on Amazon |
| 4 | | WinPower H11 LED Headlight Bulb Conversion Kit H8... | 968 Reviews | $26.91 | Buy on Amazon |
Our Choice: The 5 Best LED Headlight Conversion Kits
HIKARI LED full conversion kit – Our favorite LED kit
CougarMotor 9006 – Longest warranty LED headlights
OPT7 Fluxbeam – Most popular LED lights
JDM Astar – Top LED kit for the money
Win Power – Cheapest LED kit
1. HIKARI LED full conversion kit
Bottom Line
Best LED Kit we\'ve found – Street legal and DOT approved – Bright with no flicker or dead zones – Most popular Japanese LED kit
Hikari prides itself in using state-of-the-art technology to offer vehicle owners advanced lighting options. They are ahead of other manufacturers in terms of beam patterns and frequency conversion. You'll love the new look these headlights give your vehicle.
Pros
The lights are available in various sizes, so you simply have to match up your car with the correct light
Hikari makes installation easy with a plug-and-play approach. You simply take out the old bulb and put this one in its place. There shouldn't be any problems, not even with compatibility with your vehicle's CPU
The bulbs are waterproof, so you won't have failing headlights in rainy weather. You can also use them in off road vehicles if you plan on driving through water
The bulbs are manufactured with fans. These increase their predicted lifespan to 50,000 hours of continuous light
The design of the light offers a wide arc of light across the road
The high quality LED's light up the road far ahead of you
These lights are certified for use in the US
You get a 2-year warranty on the lights, so you can get help from Hikari if something goes wrong in that period
This AI technology creates a consistent light beam without foggy patches
Each LED offers 2,548 lumens
Cons
This is one of the more expensive LED headlights currently on the market
The excessive brightness may blind other drivers if the headlights are set to shine upwards; the headlights need to be fitted in such a position that it won't shine directly into oncoming drivers' faces
Summary
This product harnesses all the necessary technology to produce an excellent LED light. If the price suits your budget, you'll love the effect and easy installation.
2. CougarMotor 9006
No products found.
Bottom Line
3 year warranty! Easy 20 minute install – Amazing headlights!
These cool white lights will transform your vehicle's aesthetics, even ushering older models into the current century. This is a quality kit, requiring effortless instalment. Unfortunately, the list of sizes isn't extremely long.
Pros
The LED's offer 3,600 lumens each. They appear 200% brighter than halogen bulbs
The beam pattern is governed by technology that prevents gaps and foggy spots
The aluminum casing is durable and can handle high temperatures
Fans are fitted into the lights' casings so they can last extra-long. You'll enjoy 50,000 hours of service from them
The units are waterproof, so you can have excellent light in any weather and on rough terrain where you have to navigate streams or floodwater
The quality of the product resonates in its 3-year warranty
You'll enjoy instant light from the moment you install them. The units are CAN bus ready, so they'll communicate with your vehicle's CPU from the start
The lights are energy efficient which is excellent in today's environment-conscious society. Less power is needed from your vehicle, so emissions are kept low
These lights are exceptionally affordable. A low price makes it possible for anyone to upgrade their headlight features
The lights are approved for road use
The exceptional technology used prevents deterioration of brightness or color over time. You'll get the same high-quality light beams on day one as on every day afterwards.
Cons
These lights are slightly different in physical design than some halogen bulbs. They are a bit bigger, which means they will take up more space inside the headlight housing Make sure they will fit in the space available before purchasing them. The fans may also cause some obstruction, since car light casings aren't designed for this additional feature on globes
The fans make a slight noise. This isn't very noticeable, but people with sharp hearing may find this bothersome
Summary
This is an excellent and affordable option to give your car a whole new look. You'll love the low-cost upgrade and it will last you a long time.
3. OPT7 Fluxbeam
Bottom Line
Two year warranty – 50,000 hour life span – Flicker free
Fluxbeam offers an excellent light option in this product. It's a user-friendly and long-lasting option if you're thinking about upgrading your headlights. The company excels in customer support from a help center to all its clients. What else will you love about the company and these lights?
Pros
The beams in front of your vehicle will have a perfect pattern, instead of broken light patches
The casing is manufactured from aluminum. This quality casing will last long, handle the heat and won't easily damage even on rough roads when the vehicle experiences shock
You don't need professional help or preparations to install these lights. Simply take them out of the box and pop them into the slots you take the old lights from. They can replace: low beams, high beams, fog lights
Fluxbeam offers a 2-year warranty and lifetime support
Thanks to CAN bus, the lights won't have any problem communicating with the vehicle's CPU
The bulbs offer 3,500 lumens each
There's zero lag on these LED's which means you'll have light the moment you turn on your headlight switch. This is essential for emergency situations such as driving through a low-lying area where fog envelopes the car
Cons
The fans on some lights tend to make noise. This is dependent on the speed you're driving
Some customers report problems with parts within the 2-year warranty period, with customer service not always offering the needed assistance.
Summary
These are excellent LED's to try out. They're priced reasonably, though not cheap, so it may be a smart option if you're new to LED lights.
4. JDM Astar
Bottom Line
One year warranty – super bright with no flicker (usually) – Good low cost headlight upgrade
JDM offers a solid competitor in the LED market, with this product. The exceptionally bright light may be simply what you've been looking for if you do a lot of night driving. Here's what you'll get.
Pros
These LED's offer exceptional light, with 4,000 lumens emanating from each bulb
The bulbs can be used as headlights or fog lights
The units are waterproof, so you don't need to be concerned about malfunctions when driving in rain
The white light has a tinge of blue in it. This looks ultra-modern, which is perfect for today's new vehicles
The lights come with a fan fitted in the casing
Cons
The company only offers a 1-year warranty. If you need to replace them each year, it may be wiser to opt for a more expensive light
JDM's range of sizes is slightly shorter than other manufacturers, so you may have more of a problem obtaining your vehicle's bulb size
The beams emit bright light, but the beams don't extend as far as some other lights on the market
The quality control leaves something to be desired. JDM makes good lights, but it's not uncommon to get a bad set.
Summary
This is not the best-quality light available, but you may love the brightness. However, there are more durable lights available for more or less the same price, so you may want to use them instead.
5. Win Power
Bottom Line
Lowest cost LED headlight kit that still provides good quality – Bright light with cool color
Last on our list is the WIN Power LED kit. This is the cheapest LED conversion kit that we tested and for the price, it's a great deal! The kit allows easy installation of the lights into most vehicles. Here's our favorite features:
Pros
Each light offers 3,600 lumens
The fans are expertly controlled by an ASIC chip, so the temperature in the lights will always be beneficial for getting the best lifespan from the lights
You can use these lights in many conditions:
High temperatures thanks to the fans
Rainy weather, because they're waterproof
Rough terrain, because they're shock proof and the aluminum casing is durable
You can easily install them thanks to the plug-and-play feature
You receive a 2-year warranty on these lights
Cons
There is a reasonable list of sizes you can choose from, but Win Power warns customers not to make assumptions. There are brands and models that can't use these LED's at all. Do a thorough investigation before purchasing them
Some customers have voiced their concerns about the lifespan of the lights. They tend to stop working or quite quickly deteriorate in brightness.
Low quality LED kit. We suggest saving a few more bucks and picking up the Cougar or Hikari lights if you can afford them
Summary
It's unfortunate that these lights aren't available for all types of cars, as they're one of the more affordable options on the market. Though their quality is not as exceptional as more expensive units, you may want to give them a try to see if you prefer LED's to halogen and HID lights.
The Best LED Headlights Reviewed
Now that you know what to look out for, let's take a look at some of the best LED headlights on the market.

Headlight temperature and some guy named Kelvin
Have you ever been driving down the road at night and meet an approaching car that has headlights that seem to be on "Brights…" But when you flash your lights and they flash on their brights, it looks like the sun just back-handed you? Yeah those are most likely Xenon (HID) headlights that you saw. Some people even question the legality of those lights because they're so bright.
"But Mike, my old halogen headlights just don't light up the road, so what headlight bulb should I buy?"
Introducing the LED headlight kit.
LEDs are a great in-between option between dim halogen's and intense HIDs. They have a "cool white" temperature of around 6,000K (Kelvin), and could look kind of blue. The higher the Kelvin number, the whiter/bluer the color. The lower the Kelvin, the yellower (Halogens are right around 3-4,000K).
Suggested: https://scanneranswers.com/best-spark-plugs-for-horsepower-performance-fuel-mileage/
Check out this awesome headlight color temperature comparison from Sonic Electronix: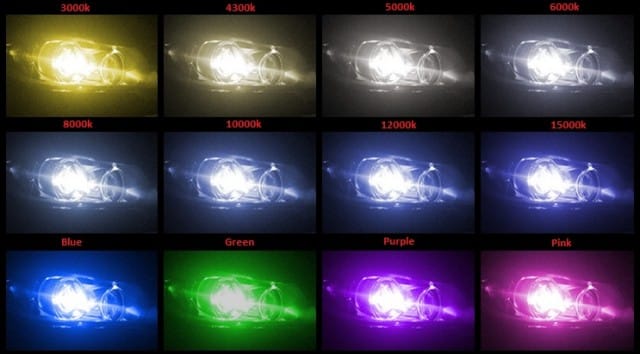 Are LED Headlights better than Halogens or HID?
LED headlights are much better than Halogens due to producing up to 100% more light. This extra light gives you safety and can help prevent accidents. Compared to Xenon HIDs, it's a close race.
Advances in technology bring you different types of lights. These days, you can replace most vehicles' standard lights—halogen or HIDs (high-intensity discharge lamps)—with LED's (light-emitting diode). Their effect may be aesthetically and practically pleasing, but you need to make sure they're the safest option, before making the change. This review features some of the best LED headlights on the market to help you choose the right one for your vehicle.
LED is the new popular item on the car scene. HID's are their direct competitor (Halogens don't stand a chance!). Motortrend did a good article comparing these lights.
Bottom line: LEDs provide great light, consume less power, and usually have longer life than HID's, but they are slightly more expensive. If you want a cheaper option and don't mind some draw-backs like glare, then go with HIDs.
Here's why some car owners decided on switching to LED headlights:
LED's are more economical than using halogen lamps. They require less power from your vehicle's engine
LED's shine brighter than halogen lamps
They lamps last longer than halogens
LED lamps offer a more evenly lit area than halogens. The whole area in front of your vehicle will be lit by the same intensity of light, instead of seeing dark patches in between. This requires the LED's to be positioned correctly, though
They don't generate excessive heat. They don't have to warm up to produce a brighter light. Their effect, therefore, is instant, the moment you flip the switch. The low temperatures also prevent damage to the headlight housing
The lights' lifespan can be increased by the use of a fan, which keeps parts cool so they last longer
The negative aspects of LED lights
No product is perfect and LED lights have certain drawbacks. You need to weigh these with the benefits and determine whether LED's will be an improvement to your current situation.
LED lights are usually more expensive than halogen lighting
LED's brightness may blind to other drivers on the road, if it shines directly in their eyes, because of its intensity. Make sure you adjust your headlights!
Some LED headlights are positioned in more decorative patterns, than practical ones. This may afford narrower beams of light in front of the car
If you're swapping old headlights with new LEDs, you run the risk of compatibility and installation issues. You need to be sure you choose the correct size headlamp. Professionals may need to assist you, which becomes an additional expense.
How to find the right LED bulb size for your car
Before you get all excited and spending money on a headlight kits, you need to make sure you get the right bulb! We've found this site to be a great way to find out which bulb you need: Philips Automotive Bulb Search
Just punch in your vehicle year, make, and model, and the website will return which bulb number you need to buy.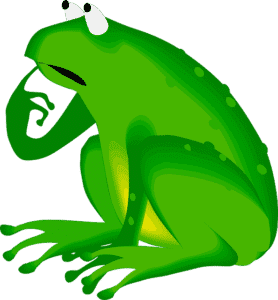 Closing thoughts
Most manufacturers offer the same type of features in their lights. Quality should be the feature that sets apart a certain item, because you don't want to be stuck in the dark without headlights, simply because they suddenly stop working.
Our favorite LED kit would be the Hikari or Cougar. We've found them to hold their brightness for longer, have less flicker, and provide the best darkness piercing characteristics.
If you have any questions or still need help choosing headlights for your vehicle, contact us or write a comment below!
Hey check out this sweet article: https://scanneranswers.com/best-car-wax-and-paint-sealers-for-the-value/
-Mike