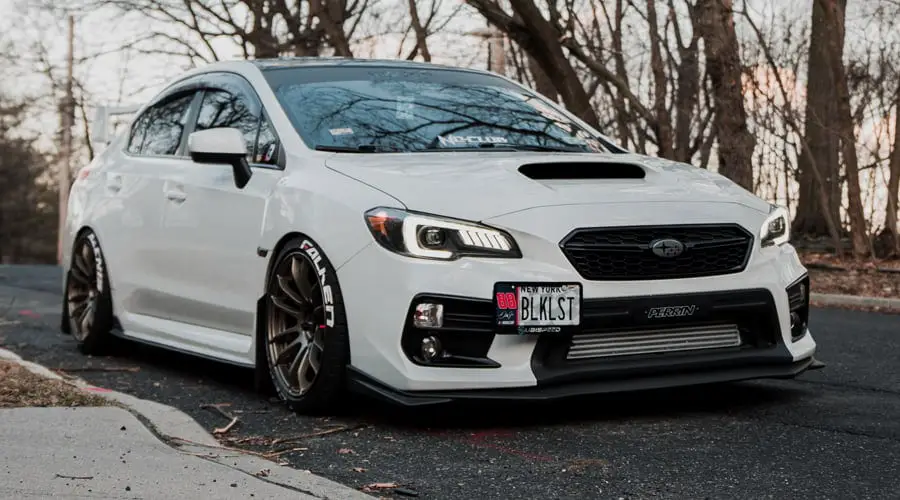 Subaru designed its Impreza model in various styles over the years. It has been a sedan, coupe, wagon, and hatchback. On top of this, they also created performance designed Imprezas, the WRX and WRX STI (World Rally eXperimental). These particular sports models have turbochargers that take the engine power and design up a notch compared to their more docile Impreza siblings. Buying a WRX gives you a great car that allows you the option of modifying it and boosting it into a higher performance vehicle or leaving it as is but choosing to mod the car means better performance and handling.
Once you decide you are going to modify your WRX, make sure you have a good handle on the performance parts you need to make it into the vehicle you want. Understanding the fundamentals of both the car and the parts for modification means you will get not only the best performance but also the best quality parts for your money. Be mindful of what performance parts you are buying, how you are modifying the car, and the effects it will have on the warranty. You need to also know the final outcome you want from the power and style. There is a lot to consider when you want to step up your WRX performance and style.
WRX and WRX STI
Whether you have the WRX or the WRX STI, both are great performance cars. Their design stems back to Subaru's World Rally Cross racing cars. The company built this car based on the technology of rally racers, including all-wheel drive, stiffened suspensions, and turbocharged four-cylinder engines. The STI (Subaru Tecnica International) is an upgraded WRX. It has tuning that is handcrafted with performance-tuned engines, transmission, and suspensions. They are used in rallies and street racers. Both versions are top in the category of performance.
Both the WRX and WRX STI are built with performance driving in mind. They have a quality braking system, phenomenal suspension, 300HP that is turbocharged, and an all-wheel-drive for excellent traction. While these cars are already great for performance and power, you can modify them even more to increase their power and speed.
WRX Performance Parts Modifications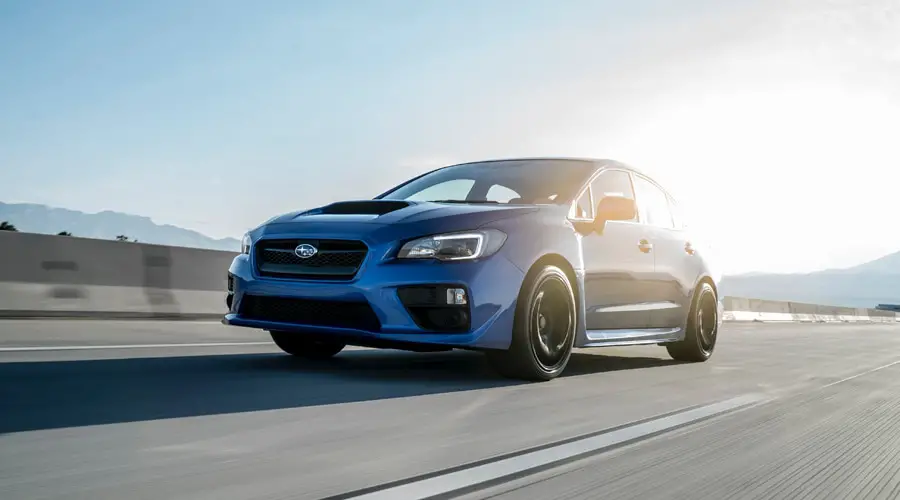 Modifying your WRX – WRX SRI means assessing the car's stock parts to see which should be removed and replaced. There are some decisions to be made around this regardinig the warranty. It is important, especially with a new car, that you know that some modifications can void your manufacturer's warranty. It's not that you cannot mod the car but you may want to limit what you do to preserve the warranty as is.
ECU Flash Tune
One of the things you can do to mod the car and not have issues with the warranty is reflashing the ECU (engine control unit). This unit is your on-board computer, responsible for controlling many of the engine functions with various settings to change the performance and driving styles of the car. Reflashing or chipping the car means you can change these settings. You can optimize the system to give it better performance than what the factory settings do, allowing for optimized performance, engine economy, more power and efficiency. Optimization through reflashing will not hurt the longevity of your car. This reflash just adds more horsepower and increases torque without any extreme changes overall.
Exhaust and Intake
A second modification that can enhance your WRX's performance is if you do some work with the exhaust system. Again, you need to be mindful of the legalities in your local area. Noise and emissions are problematic if you cross certain boundaries. If you replace the standard exhaust system with a Cobb three-inch Turbo Back Exhaust, the car will be louder and the power remains over 80HP. It will rumble but not be too loud.
Further modifications can be done in steps. They do not all have to be done in one shot but completing all of them or at least a majority of them gives your WRX more engine power without causing issues with its handling, reliability, or overall road efficiency. The list of mods should include:
Front mount intercooler
Headers
Boost controller
Bigger fuel injectors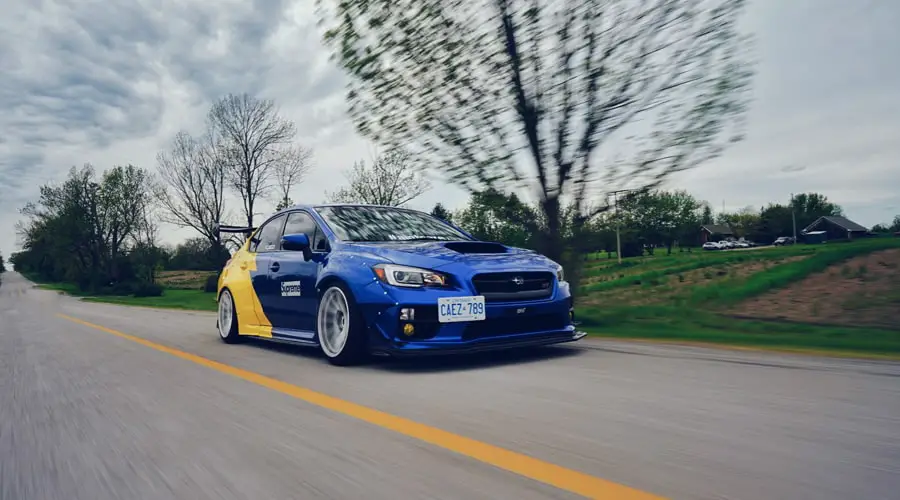 These Subaru aftermarket parts can be purchased as you can afford them because modifying a car is not an inexpensive undertaking (at first!). Each mod should be tested for efficiency as you move forward then, once its performance is confirmed, the next mod can be completed. This also makes sure each modification works with the others you have done. Compatibility is important as you don't want to have to back a part out because the performance of your car drops. Having to remove a part and reinstall another is just going to mean more money and extra work.
While all these modifications are fairly basic and not extremely pricey, the ultimate mod would be to replace your Subaru WRX STI stock engine with a more powerful aftermarket one. Finding the right engine can mean you get 45 AWHP but your car will drive like nothing you have ever driven before. A modified engine, crate or otherwise, means you hit the roads at a new level of performance. Engines are not cheap but if you can afford to do it, you'll be blown away by the outcome.
Did you know you can buy an entire Cobb Stage 2 WRX Power Package that has everything you need to make significant gains?
Final Thoughts
Once you have a Subaru WRX, you can modify it to make an already high-performance car even greater… and maybe even turn it into a Subara race car. Whether you go all in or do one modification at a time, it's a great project to step up your Subaru's performance. Performance modifications increase your engine power, improve handling, and make driving great, both on and off-track. You will wonder why you always settled for stock parts and settings. Once you drive a modified WRX, you will never want to drive a car that hasn't been modified.