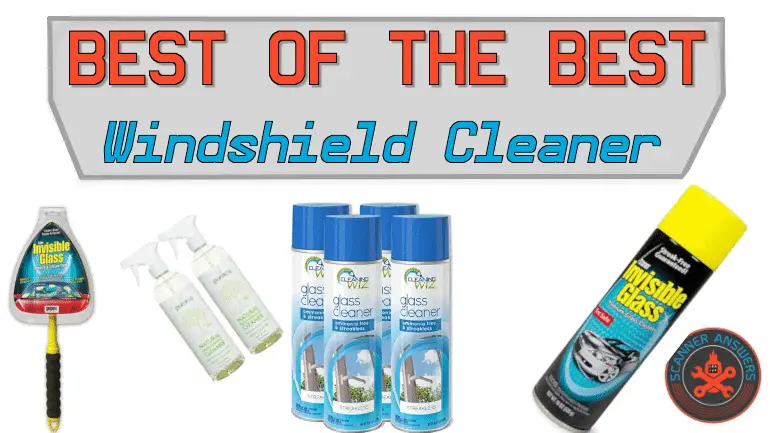 Clean Hazy Car Windows and 5 Glass Cleaners Reviewed
Matt here and today we're trying to find the best windshield cleaner for the money. If you're like me then foggy windshield glass is a huge annoyance! I'm sure you've experienced this before if you've hopped into your friends car and the sun is setting or it's dark out and the windshield is hazy. It's makes driving a nightmare! Or if you've got dogs you know that they love to rub their noses all up on the glass. Or kids just love touching windows for some reason.
If you've experienced any of those things, then you're in the right place to find out how to clean your windshield properly!
Our Favorite Vehicle Window Cleaner Compared
| # | Preview | Product | Rating | Price | |
| --- | --- | --- | --- | --- | --- |
| 1 | | Invisible Glass 91166-6PK Premium Glass Cleaner,... | | $21.55 | Buy on Amazon |
| 2 | | Puracy Natural Everyday Household All Purpose... | 7,963 Reviews | | Buy on Amazon |
| 3 | | Safelite Glass Cleaner, 19 oz, 2 Pack | | $24.98 | Buy on Amazon |
| 4 | | TriNova Premium Glass & Mirror Streak Free... | | | Buy on Amazon |
| 5 | | Invisible Glass 95161 Reach and Clean Tool... | | $24.59 | Buy on Amazon |
| 6 | | Cleaning Wiz Glass Cleaner, 19 Fluid Ounce (Pack... | | | Buy on Amazon |
Why you should clean your windows
I once had a car with virtually zero window tint. While clear windows and windshields gave my car a cleaner look, there was one problem. Clear windows are susceptible to visible smudges, streaks and scratches, which were difficult to remove without using the right cleaning products.
Now, it really doesn't matter if your vehicle is tinted or not. Dirty, foggy, or hazy glass is not only ugly and gross, but it can post a serious threat to the safety and visibility of your vehicle. Remember that anything that hinders vision as you drive is something you should be concerned about.
Before we get to the best auto windshield cleaners, it is only fitting to discuss the causes of windshield haze.
Where does windshield haze come from?
Windshield haze can be caused by either one or many factors. Here's the top 5 causes of windshield haze in your car or truck:
1. Climate control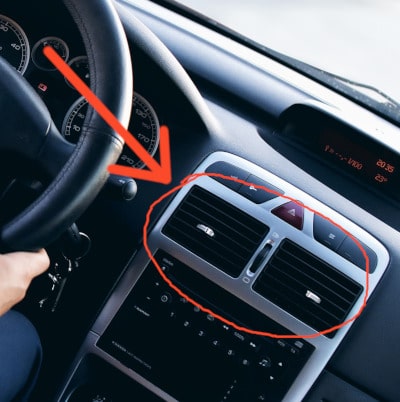 is constantly set to recirculating mode. Yup, you heard me right. Is the climate control in your vehicle in the recirculate setting? Look for the looped arrow symbol in the climate control or A/C buttons. Now, there's nothing wrong with the HVAC system if the blower is in recirculating mode. In fact, this is preferred by most since it is easier to cool down the cabin in this setting, especially during those punishing summer months.
Pro Tip
The recirculate button should also be in the ON position if you constantly drive in city traffic. This will avoid the occurrence of sucking in dirty and polluted air inside the cabin.
However, recirculated air tends to gather excessive moisture causing window fog. Where does the moisture come from? It can come anywhere from you and your passenger's breath, the water or moisture from your shoes or carpets, or that small cup of water or drink that's been sitting in the cup holder. The thin film of haze on the glass and windshields is caused by excessive condensation.
In some cases, the problem can get so bad (such as the case on cars with water leaks in the roof or carpeting) that the haze will eventually return even after cleaning or removing it completely.
2. Smoke residue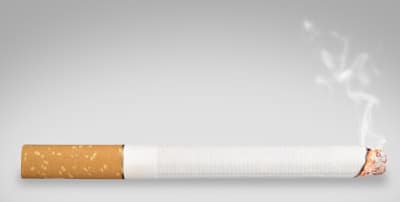 Do you or your passengers smoke inside the vehicle? Haze caused by cigarettes and/or cigars can cause bothersome haze on the windshield and glass. Smoke residue is one of the biggest causes of haze or streaks on the windshield. This also holds true for environmental pollutants such as smoke from other vehicles. If you constantly drive with the windows down, all the smoke or pollutants that enter the vehicle can also cause hazing. If the smoke get's too thick on the windshield, I prefer to replace it.
3. Air fresheners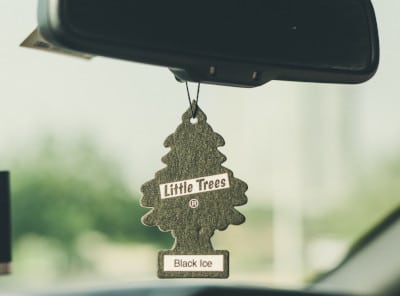 Yup! You know the type that you hang in the rear view mirror? How about those that sit close to the air vents? No matter which you choose, it's a known fact that air fresheners can contaminate the glass in your vehicle, especially if the air inside the cabin is stale (such as when parking your vehicle under the baking hot sun with all the windows closed).
4. Dashboard or interior cleaners
I'm not saying that dashboard and interior cleaners are not effective in any way. In fact, dashboard cleaners and protectants can protect the plastic and rubber parts from harmfull UV rays causing fading, dulling, or cracking. However, the chemical-based cleaners and preservatives in those cleaners can severely contaminate the interior glass in your ride. The same goes for leather cleaners or leather conditioners. As the chemicals or the formula evaporates inside the cabin, it has a tendency to leave ugly haze and streaks on the window glass and windshield.
5. Volatile organic compounds (VOC)
Without sounding like a bespectacled chemical engineer, volatile organic compounds or VOC are emitted by the fabrics, plastics, and leather materials in new cars. Yes, I'm talking about that new car smell that all people love. The smell might be pleasing to the senses, but VOCs can cause a host of health problems including eye/nose/throat irritation, headaches, and even liver damage after prolonged and constant exposure.
As the gases cool down and condense, they can cause hazing on the glass and windshield. The problem might get worst in the summer. The high levels of heat inside the interior has the effect of baking the plastics, rubber, leather, and fabrics in your vehicle, which will inevitably lead to hazing.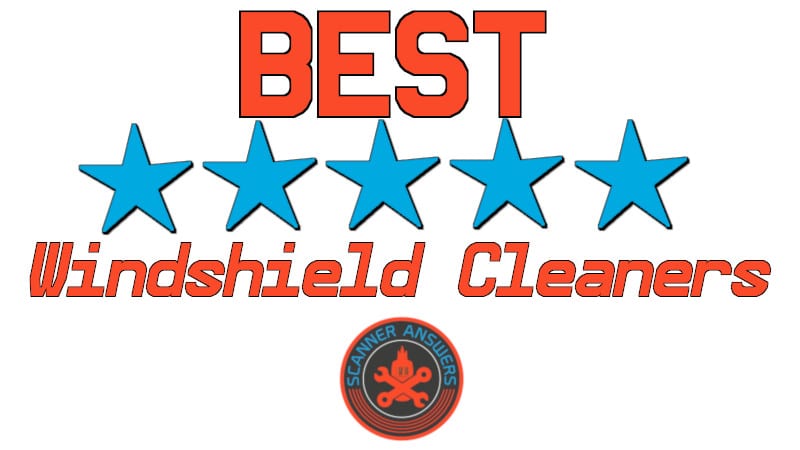 The Best Windshield and Glass Cleaners
Now that you know the primary causes of windshield haze, it is time to bring back the cleanliness and clear finish of the glass. The cleaners listed below will help you to achieve just that.
1. Invisible Glass Premium Glass Cleaner
Pros
Affordable
Doesn't leave streaks
Ammonia free
Safe for tinted windows
#1 Best Seller
Downsides
You or your pets might forget there is glass and run into it!
If you want your vehicle glass to "disappear" then check out Invisible Glass. I've been detailing cars since I first bought my 1997 Mustang GT back in highschool, and let me tell you, I haven't found a better vehicle window cleaner than Invisible Glass.
Not only is it easy to get a streak-free shine, but it's also easy on the pocket book.
Invisible Glass Premium Glass Cleaner is an ammonia-free glass cleaner that can used on interior and exterior glass surfaces. It's also safe to use on tinted windows.
Bottom Line
Ammonia-free glass cleaner that works on tinted windows. For the money, this is my favorite glass cleaner and my choice to remove window haze and get streak-free results!
This car glass cleaner is formulated without using detergent, soap, dyes, scents, and other additives. The result sparkling clean glass that is almost invisible to the naked eye!
It doesn't stink like other cleaners!
Plus, it's not just limited to detailing vehicle interiors. What I really like about this product is it can be used to clean a variety of hard surfaces such as Formica or granite counter tops. I also use this product on my bathtub and shower doors. It can also remove soap scum without leaving any residue.
Oh, it also works great to get rid of Rain-X too!
2. Puracy Natural All-Purpose Cleaner
Pros
Awesome Natural multi-surface cleaner
Cleans everything from glass to counters to bathtubs
Smells fantastic
Won't fumigate you
Downsides
Takes more work to get a streak-free shine
Price-per-bottle is slightly more than others
The Puracy Natural All-Purpose Cleaner is not strictly a glass cleaner per se. This product constantly gets high remarks and is generally considered by many to be the best all-purpose NATURAL cleaner for the car, home, or office. Puracy goes as far as saying that this product is developed by doctors from plant-based, non-toxic ingredients.
One thing I love about this cleaner is the smell. It's a crisp, fresh green tea and lime scent. It simply feels like you're inside a freshly cleaned room or car after just one application. This cleaner does not antibacterial or antimicrobial properties, but it happens to be the one of best all-purpose cleaners that can quickly remove haze on windshield glass. It's not as cheap as the other windshield cleaners in this test, but it can be used to tons of surfaces, not just vehicle glass.
Bottom Line
If you're looking for a natural, plan-derived, non-toxic cleaner that cleans car glass and tons of other surfaces, check out this stuff!
But as with all good things in life, there's a catch: this product can leave streaks if not used properly, particularly on glass, mirrors, or reflective surfaces. You also need to use a thicker microfiber towel so the material can absorb most of the product after a single wipe. If you use an older or thinner towel, I noticed some streaking after cleaning the windshield in my car.
This product is far from being the perfect glass cleaner, but if you're tired of breathing in toxic chemicals and want a more natural approach to cleaning, Puracy fits the bill.
If you've got kids or animals or just want to make less of an impact on the environment, get this product!
3. Safelite Glass Cleaner
Pros
Affordable
Ammonia-free (doesn't smell bad)
Usually doesn't streak
"trusted by pros"
Downsides
Hard to accurately apply
Leaves streaks if glass is dirty
Spray foam can be annoying…
Safelite Glass Cleaner
is a professional-grade glass cleaner and they pride themselves with being "what the pros use." I can't say that this is my favorite cleaner, but it works darn well to clean without streaks and get rid of that nasty window haze that plagues vehicles. The spray foam design is something that you'll either love or hate. Since it uses a denatured alcohol base, it smells good and won't leave you gasping for air.
The ammonia-free formula is guaranteed not to leave streaks if the cleaner is used in moderation. Of course, heavy application of the cleaner might cause moderate streaking, but there's no need to use too much of the product in the first place. Safelite Glass Cleaner is powerful enough to remove dirt, smudge, fingerprints, thick haze, and stains on interior and exterior glass surfaces with a single application.
Bottom Line
A professional glass cleaner that works well on tinted windows, usually doesn't streak, and is ammonia-free. The spray foam design can be a pro or a con.
Safelite Glass Cleaner has a foamy consistency. The thick foam enables the cleaner to cling longer even on vertical surfaces without spilling or wasting the product. The result is a quick and hassle-free cleaning process with virtually zero streaks. This product works as well as most of the others on our list for automotive glass.
I'm not the biggest fan of the foam dispensing spray. Its fine when cleaning exterior glass, shower doors, or large surfaces but it can be tricky when cleaning interior glass. Sometimes the foam dispenses strongly like a fire extinguisher, which can be tricky if you're cleaning the inside of the glass and windshield in your car. I found it's best to spray a small amount on a microfiber towel and then apply to the glass…. but this approach kind of defeats the purpose of the spray foam.
And while this cleaner is formulated to lift off dirt, I found out that streaking occurs on heavily-smudged or dirty glass. What I do is to pre-clean the surface with a damp microfiber towel before applying the Safelite Glass Cleaner. Streaking is also noticeable if you spray too much of the foam on glass.
4. TriNova Premium Glass & Mirror Cleaner
Pros
One of the strongest cleaners I've used
Great for removing stubborn grime
Downsides
Expensive
The spray nozzle will break if you drop it
If you've been disappointed with the cleaning results of other glass cleaners in the past, then check out this TriNova cleaner. Sure it's one of the most expensive cleaners on the list, but it will seriously clean about anything on your windows.
Do you have some sun baked bird droppings on there? No problem.
Did the tree you park under drip sap and other "tree crap" on the windshield? Easy to remove with TriNova!
TriNova
promises a streak-free cleaning experience with this product. It doesn't contain ammonia or other harsh chemicals that can be detrimental to your health. Best of all, this product will not leave any residue when used as directed. However, the formula may cause skin and eye irritation similar to the other windshield cleaners in this test. Due to this fact, it is strongly advised to take the necessary precautions before using any type of cleaning product.
When used on exterior glass, the TriNova Premium Glass & Mirror Cleaner can remove dirt, grime, adhesives, and bugs with ease. It can also remove haze on the windshield without leaving behind streaks or greasy residue.
Bottom Line
Windshield haze doesn't stand a chance with the TriNova Premium Glass & Mirror Cleaner. This product is strong enough to quickly eliminate dirt, streaks, smudges, grease, and grime from interior and exterior glass surfaces.
Since the TriNova comes in a liquid form, it is best to wipe away the product immediately with a dry microfiber towel to avoid drips. Or just spray it on your towel and wipe away!
5. Cleaning Wiz Glass Cleaner
Pros
Cheapest cleaner on the list
Downsides
Streaks
There are better cleaners available
The Cleaning Wiz is a foaming glass cleaner that contains no ammonia. This guarantees a clean, fresh, and streak-free surface. This glass cleaner is also easy on the pocket. A single pack of four Cleaning Wiz Glass Cleaner is also very affordable!
Bottom Line
It's a decent cleaner, but the ingredients concern me and I believe there are better options available.
The foaming cleaner is dispensed using an ozone-friendly and CFC-compliant aerosol spray. What I really like about this product is the powerful cleaning action. It can lift off fingerprints, dirt, and smudges easily without leaving streaks. Simply spray on and wipe off. For tough and hard-to-remove stains, you must allow the product to cling for a minute or so as it dissolves the haze and dirt. The foamy consistency allows you to soak the product on glass or mirrors without spilling cleaner all over the dashboard or floor.
However, I'm not totally sure if this product is manufactured from natural and organic ingredients. I took a long and hard look on the spray can and I discovered Liquefied Petroleum Gas as one of the primary ingredients. There are also health warnings printed on the can. It says the product can cause eye irritation and should only be used in areas with adequate ventilation.
Hmm, this makes me wonder. If cleaning power and a streak-free finish is your primary concern, the Cleaning Wiz Glass Cleaner is good. But if you don't like cleaning products that contain derivatives of crude oil or other chemicals, this is not the right cleaner for your car.
*Bonus* The Best Glass Cleaning Tool
I gotta say that this tool is life-changing for removing back and shoulder pain when I clean my cars windows. I first heard about it after watching Dallas Paint. Here's his video about it:
Folding a large microfiber towel in half and contorting your body to reach the corners of windows sucks. If you've felt this way before, you need to take a look at this glass cleaning tool that I just recently stumbled upon.
Now you can stop pretending to be a gymnast when you clean your windows.
Bottom Line
It's not a glass cleaner, but it will make cleaning your windows a breeze! No more pain from trying to reach into hard-to-clean spaces!
The Stoner Reach and Clean Tool is equipped with a long and ergonomic handle for easy manipulation. It also comes with a pivoting head that is wrapped in a microfiber cleaning bonnet. It comes with a pair of washable and reversible microfiber cleaning bonnets along with a mesh bag for easy storage. This windshield cleaning tool will make it effortless to clean the interior glass in your vehicle without straining your hands or your patience.
Pros
Makes window cleaning so much easier
Downsides
???
I haven't found one yet
How to Clean the Inside of a Windshield
Start with a clean microfiber towel
Use a quality, streak and residue free cleaner and spray horizontally
Wipe from top to bottom
As always, one of our favorite Youtuber, ChrisFix, has a good video on this.
If the inner windshield is dirty, it is best to pre-clean the surface with a damp microfiber towel. Simply wipe across the surface of the glass, and turn the towel over for the final wipe.
Next, it is time to use a windshield and glass cleaner. Like I previously mentioned before, foamy glass cleaners can be a bit tricky to use on interior glass surfaces. But since the glass is pre-cleaned with a moist towel, the trick is to apply the foam cleaner in a dry microfiber towel and wipe away. Turn the towel over to buff the glass lightly.
But if you're using a liquid glass cleaner, you can either spray the cleaner directly on the glass or on a microfiber towel. Always use fresh and clean towels when cleaning the windshield or glass to avoid streaking. There are times when the streaks are caused by the towel and not the product itself.
DIY Glass Cleaner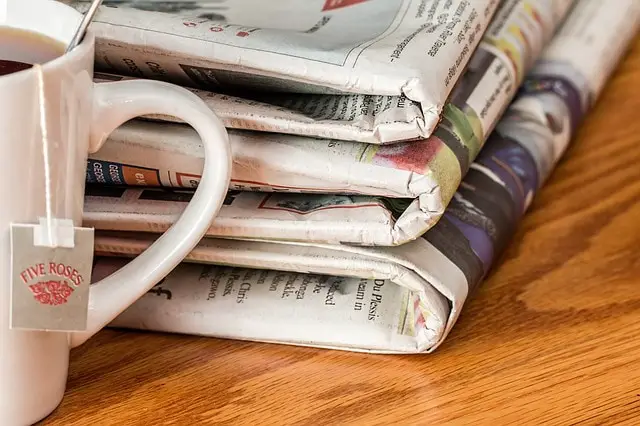 Don't want to spend additional money on separate glass cleaners? You can make your own glass cleaner without spending a dime. And if you previously thought that white vinegar is the best DIY glass cleaner, wait until you try my secret glass cleaning formula!
Here are the ingredients:
1 Tbsp. cornstarch
¼ cup of rubbing alcohol
¼ cup of white vinegar
2 or 3 cups of warm water
Step 1: Mix all the ingredients in a small spray bottle. Shake vigorously before using.
Step 2: Spray on and wipe off. You can use a fresh microfiber cloth or some plain old newspapers to wipe off the product on both interior and exterior glass.
Step 3: Give the windshield a final wipe by turning the cloth over or grabbing a fresh page of the newspaper. I'm not really sure why, but this non-toxic cleaning solution can easily restore the clarity and sheen on all types of glass surfaces!
*Read more about cleaning glass with a newspaper
Helpful Glass Cleaning Tips
Use glass cleaning products in moderation.
Did you notice I kept mentioning that using too much glass cleaner on a particular surface will only cause streaking? Think of it like paint polish or wax. You only need to use a little of the product to achieve great results.
Always use a fresh batch of microfiber towels when cleaning automotive glass.
Some people like to use paper towels or thick terry cloth towels. I guess this is fine if you can live with scattered pieces of lint on the windshield. In order to achieve a truly clean, sparkling, and lint-free finish, it is best to use microfiber towels.
Have a separate set of microfiber towels for cleaning automotive glass.
Do not use the towels reserved for glass in removing polish or wax on the paint. This will also prevent streaking.
Never apply glass cleaners to hot surfaces.
It is best to avoid cleaning the glass if the car is directly exposed to the sun. Always clean the vehicle in a cool and shaded place. Allow the glass to cool before using glass cleaners.
Make sure your windshield cleaner is safe to use on tinted surfaces. Ammonia-based glass cleaners will damage window tint.
After cleaning the windshield, you should also take the time to clean the wipers.
The wipers have a rubber strip that can dry out when exposed to harsh cleaners. You can use an ammonia-free all-purpose cleaner for this job, or you can use a damp microfiber towel instead. Never use soap or harsh detergents to clean your vehicle. Read more about choosing the a good set of wiper blades.
Conclusion
Whew that was one heck of a list. If you're still undecided on the best windshield cleaner for vehicle windshields, let's do a quick review:
Invisible Glass 92164-2PK Premium – My favorite and highest recommended cleaner. It's a perfect combination of value and functionality. Safe to use on tinted windows, cleans great, and can be used to clean other surfaces in your car or house.
Puracy Natural All Purpose – The best windshield cleaner with natural ingredients. If you've got a sensitive nose and feel like you're getting fumigated and poisoned when you clean your windows, give this stuff a try! It's a plant-based cleaner so it's good for the environment also.
SAFELITE AUTOGLASS – It's what "the pros use." So I guess there's gotta be a reason? While it's not my favorite cleaner and I don't like the spray foam design, it's still a good backup cleaner that I'll use in a pinch.
TriNova Streak Free Cleaner – If you want the maximum cleaning effects and don't mind paying a little extra, try this stuff out. It'll clean nearly anything off your windshield and leave it clean and shiny as the day you bought the vehicle.
Cleaning Wiz – This is a decent choice if you want a cheap glass cleaner. I would stick to one of the others on our list though.
Stoner Reach and Clean Tool – This tool will change your life and make window cleaning a much better experience. If you're tired of  struggling to reach corners and feeling like a contorted gymnast, then try out the Stoner tool.
-Matt