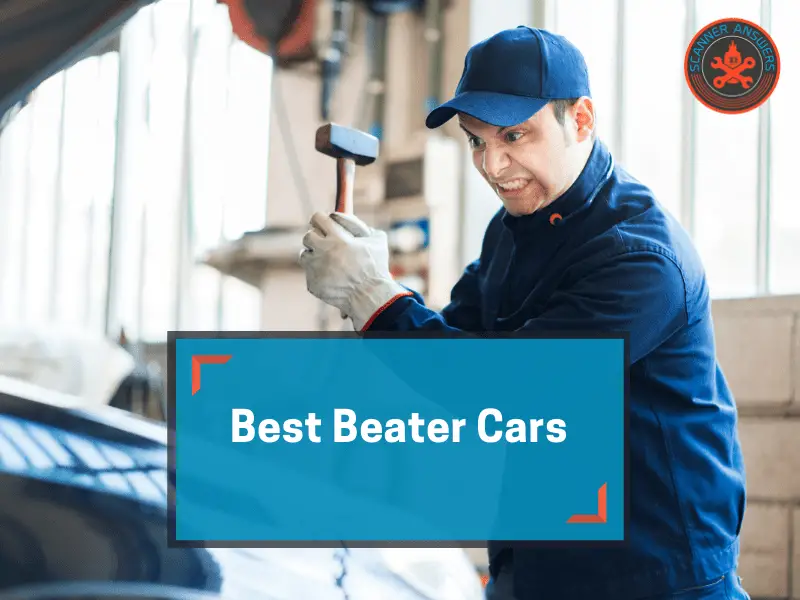 Tips to help you find a good beater
We're not sure where the term 'beater car' was first used, but there's a world of difference between a junkyard queen and a true beater car. Junk is junk, but beaters are the type we drive until they die. In some cases, they will probably be the best vehicle you own in your lifetime.
And here's the funny thing: beaters are not necessarily old, hand-me-downs from your parents or older siblings. Although they are usually associated with older, post-2000 models, a time when cars were not as complicated as they are now, you can have a newer model and still call it a 'beater.'
What is a beater car?
This is box title
The best way to describe one is this – it's a vehicle you love driving every single day, regardless of how it looks.
Now, we're talking from an emotional standpoint here. Perhaps the proper definition of a beater car is:
an older or high-mileage vehicle that is legal to drive
fully functional
cheap to buy
cheaper to repair
all in all, a reliable used car
The last important factor to consider is maintenance costs. For example, there's no sense buying a 2017 BMW 7-Series as a beater car, if the repairs will cost tens of thousands of dollars – or probably cost more than the car itself.
What are the advantages of buying a beater car?
No Lein
The biggest advantage is not having to think about monthly car payments.
Let's be honest, you wouldn't be considering a beater if you're loaded enough to buy a new car every two or three years, right? In an ideal world, we'd all be driving brand new vehicles every year, but that's not the case.
Affordable
If the cash value of the car is not low enough to fit inside your wallet or jean pocket, you're not looking at a beater. Trust us. Beaters should be priced under $2,000 or $2,500 max. If you can find one in the $500-$1,000 range, you've really hit the jackpot!
Great Secondary Vehicles
Another advantage is you can use the car until it dies without thinking about mileage or resale value. Since a typical beater car has already surpassed maximum depreciation by the time you've bought it, you don't need to baby it as much as a brand new car. Strategically, beater cars can help to preserve the mileage of your nicer ones. This also translates to lesser maintenance and lower wear and tear to keep your new cars looking and feeling new.
What are the disadvantages of beater cars?
Finding or searching for the perfect beater is a combination of hard work and good luck.
Some people like my neighbor, find a diamond in the rough. They bought a low-mileage 2007 Honda Accord from a guy at work. The car was bought brand new and was first-owned. It's not the nicest example, with faded paint and yellowed headlights, but it's a Honda- so the engine, transmission, and suspension were top notch. In short, my neighbor bought the car for $1,800 and has been using it for the better part of two years- and counting.
Others are not as lucky. I have a cousin who bought an old Buick LeSabre from an online ad. The car ran well and only had a few problems, so he bought it for $1,200. In a matter of two weeks, the car was in dire need of a new HVAC compressor, new dampers, and an ignition pack. After all was said and done, the repair bill was close to $1,000, and the car's repairs were still not done. Yeah, that Buick rode like it was driving over clouds, and the V8 engine has gobs of torque; however, if the repairs alone cost more than half the price of the car, you had better think twice.
How to find and buy a beater car
Based on our many years of experience in buying, owning, and selling cars, we always look for three things when searching and buying a beater:
1. Low mileage
In this regard, lower is better, although beaters will generally have higher mileages than a newer used car. Look for beaters with 130,000 to 150,000 miles on the odometer, but don't go over 150k miles. If you find an example with higher mileage, it's still open for consideration, as long you can buy it really cheap.
2. Consider the Brand/Model
It's no secret Japanese car brands like Toyota, Honda, Nissan, Subaru, and even Mazda are known to be more reliable (and cheaper to run) than comparable American or European models. But it all depends on the make and model of the vehicle. We've driven a bevy of American and German beaters in the past, but we keep coming back to the Japanese models with better reliability and cheaper parts.
3. Fuel Economy
It's okay to have a V6 or V8 engine, but why punish yourself at the pumps if you can buy a fuel miser, right? The point of a beater car is something you buy and use for cheap, and that's that. Stick with a solid 4-Cylinder Japanese motor if you have the choise.
10 of Our Favorite Beater Cars
We hate playing favorites, but we polled a few folks at the shop and had came narrowed down the list of the best beater cars to ten.
1. Toyota Camry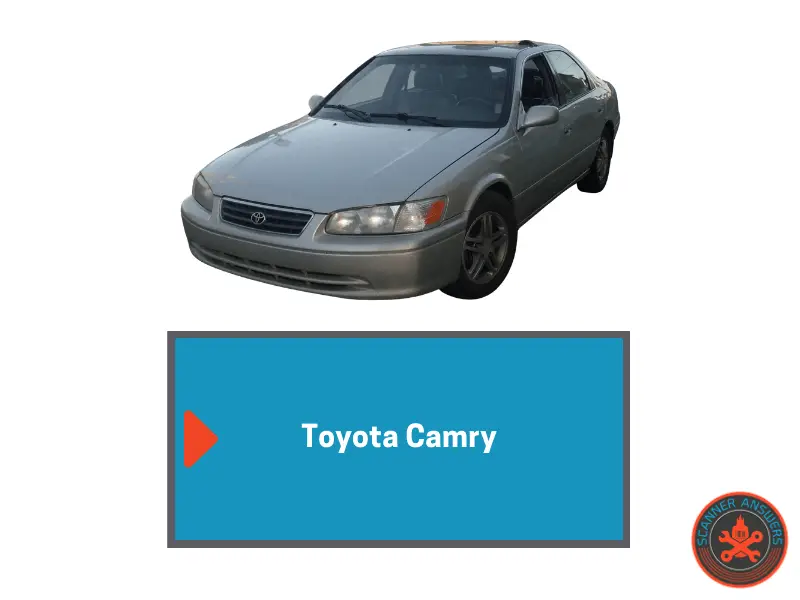 Over the years, the Toyota Camry has proven to be a safe, dependable, and economical beater car. The Camry offers enough room for five adults and cargo, is comfortable to drive, and it starts every morning. If something goes wrong, spare parts are aplenty, although we'll choose the four-cylinder model over the V6 since the smaller engine is cheaper to maintain. However, don't expect sporty handling in an outdated Camry as it behaves like an old car.
If you can find a Toyota Corolla  they are also cheap and reliable cars.
2. Ford Focus
If you're looking at a Ford Focus, choose a model with a manual or conventional automatic. Stay clear of Ford's wretched dual-clutch automatics, if you want to keep your sanity. Other than that, the Focus is unique since it's compact, and feels like a small German car- we're not kidding! The Focus is a more refined compact car that shines on those long and arduous drives, and it still offers enough room for five adults. If you're more about the style and can be without cargo space, get the hatchback version.
3. Honda Civic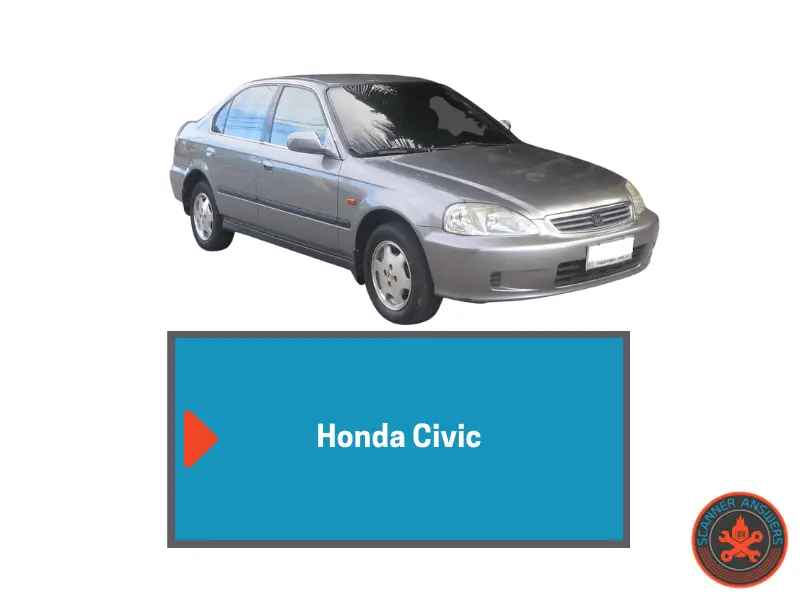 Ah yes, the perennial Honda Civic. The Civic is not only ideal for a cheap beater, it's also a great car for first-time drivers or teenagers. Regardless of the case, Hondas are known for having soft and brittle paint, but its engines and transmissions are faultless, for the most part. Also, Civics are renowned for their fuel economy, so that's a bonus. Want a fast, sporty, and reliable beater car? The Civic Si offers great bang for the buck. And since Honda sold thousands of Civics in North America, spare parts are cheap and easily accessible.
Honda Civic maintenance costs are generally low!
4. Ford Escape/Mazda Tribute
Truth be told, we're not the biggest fans of the Ford Escape/Mazda Tribute because it's hard to find for a decent price (usually they're in the $5-$10,000 range even with high miles). But be on the lookout for the second and third-gen models sold between 2008 and 2015. If you want an Escape, go for the first-gen model sold between 2001 to 2007. Also, go for the one with a base 2 liter, four-cylinder engine instead of the 3 liter, V6. Also, unless you're buying it to go off-roading, the 2WD front-wheel-drive models instead of the complicated 4×4 system are going to be a better option.
If you're jumping up into a more expensive ride, check out our favorite reliable cars under $15,000 article.
5. Hyundai Elantra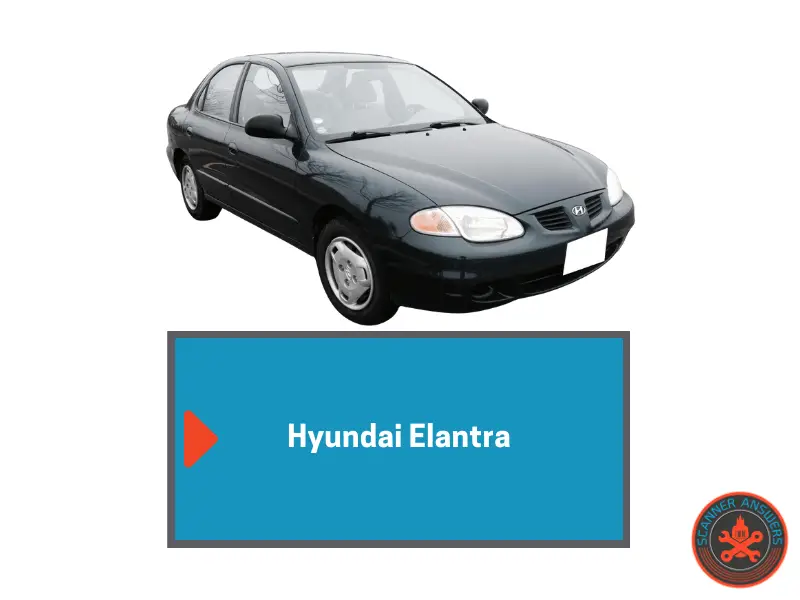 Older Hyundai Elantras were powered by Mitsubishi engines. The Elantra is a cheap, reliable, and fuel-efficient compact car with a comfy ride, sporty handling, and decent interior. Early U.S. models were sold as the Tiburon, and our favorite Elantras were the fourth and fifth-gen models sold between 2006 to 2015. If you want to divert from the usual Corolla or Civic, the Elantra is a solid choice.
6. Mercury Grand Marquis
You can buy a 2000 Mercury Grand Marquis for below $2,000 in today's market, and you're basically getting a large luxury car with enough room for a small family. But then again, it's not the best-handling vehicle, nor is it the most fuel-efficient because of its thirsty and anemic V8 engine. The Grand Marquis is a rebadged Ford Crown Victoria or Lincoln Town car, so keep that in mind. But if a Japanese model's road manners won't cut it, it's hard to beat the elegant riding comfort of a proper American sedan.
7. Nissan Sentra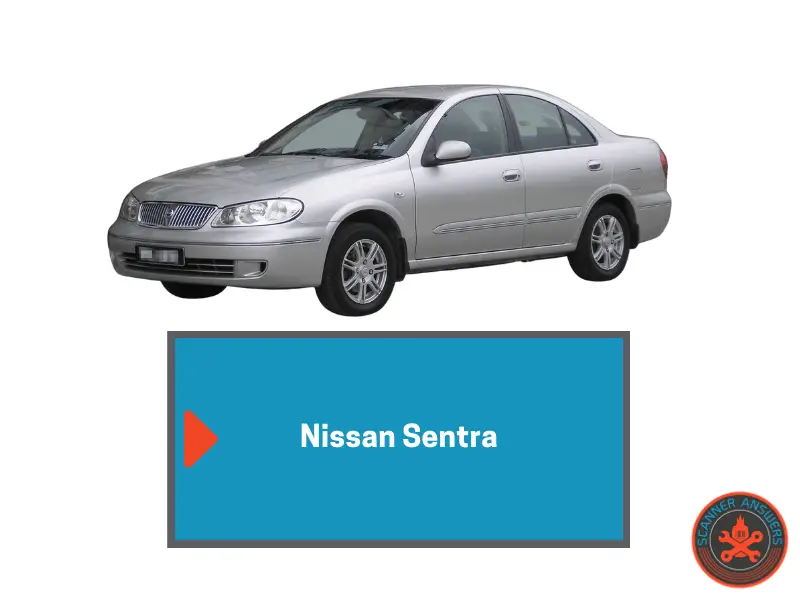 We grew up admiring the box-type Nissan Sentras and Sunnys from the early 1990s. Nissan vehicles back then were bulletproof and simple to fix. It so happens old Nissan Sentras (and even Maximas) were as reliable as death and taxes, but everything changed as the new millennium ushered in a new wave of more modern Corollas and Civics. However, if you can find one for cheap, the Sentra is a great choice. If you can find a relatively decent Sentra SE-R, we would say, go for it!
8. Chevrolet Cavalier
Our biggest complaints about the Chevy Cavalier are the cheap-feeling interior materials and lack of standard ABS. The upsides however, are a torquey and smooth four-banger, decently comfortable ride with sharper handling, and good fuel economy. The Cavalier was last sold in 2005. Our favorite is the third-gen model sold between 1995 to 2005. Skip the ones with a three-speed auto and go straight for the four-speed or five-speed automatic in the Cavalier coupe.
9. Ford Escort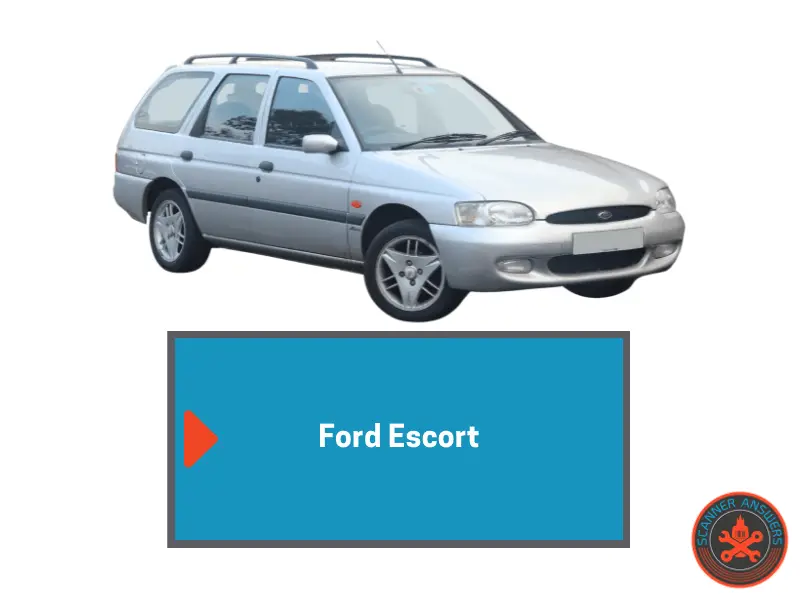 The Escort earns the distinction of being the first front-wheel drive Ford vehicle that was developed and sold in the USA. It's also the Focus' predecessor, and is regarded as one of Ford's bestselling compact cars after the Pinto. If you like the Escort, we recommend the third-gen model sold between 1997 to 2003, but the second-gen model with Mazda's excellent 1.8-liter DOHC engine is a good buy, as well.
It's not a bad car to sleep in either…
10. Lincoln Town Car
The Lincoln Town Car is a true-blue American luxury vehicle. It's also a great beater if you're insisting on a good old American V8 engine. It offers seating for up to six adults and is available in an extended wheelbase L variant that's a full six inches longer than a regular model. It still has a solid rear axle and a body-on-frame design. Our biggest problem is the thirsty 4.6 liter V8 engine and ancient four-speed automatic transmission. But, if you really like a comfortable ride, you can't go wrong with the Lincoln Town Car, especially if you can buy cheap.
Tips in buying a beater car
Simple is better.
Newer cars are built using delicate electronics with cheap and brittle plastic connectors. Older ones have better plastics and electrical components. When searching for a beater, keep it simple and keep it cheap. You don't need a dual-zone climate control system or power-operated seats.
Don't expect a pristine paint job but keep a lookout for rust. Bad paint won't kill your vehicle, but rust will. If you are able, it's a good idea to check the body and undercarriage for rust accumulation.
If it's too good to be true, then it probably is. Beaters are supposed to be cheap. But if the mileage is too low for the price, or if the seller is getting rid of the car at a significant bargain, keep your guard up or simply walk away.

This is box title
Conclusion
The best way to buy beater cars is to contact the seller directly and schedule an appointment. However, be wary of online sellers with absurd claims. If you're buying online, make sure to physically inspect the car before making a down payment or signing on the dotted line. As a closing remark, it's best to stay away from premium luxury brands when searching for a great deal – unless you don't mind huge repair bills and expensive spare parts.