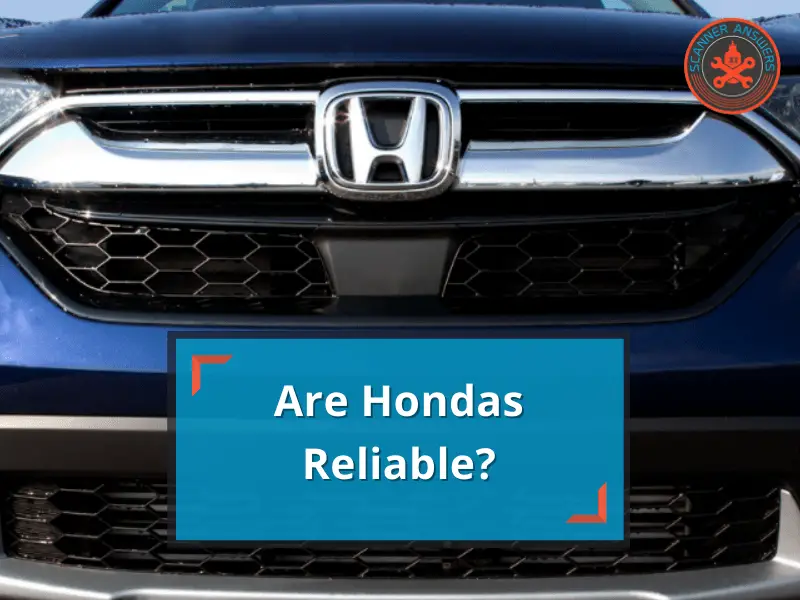 With more than 14 million internal combustion engines produced every year, Honda is one of the biggest names in the car market. So the question arises, are Hondas reliable?
Do they really deliver the performance they promise?
Honda cars are common to see because they're affordable to buy and maintain. However, if you're in the market for a new or used car, the price won't be the only factor to consider.
The reliability of the vehicle and its performance on the road mean that you can guarantee the safety of everyone on board.
Keep on reading to learn about this Japanese car manufacturer…
The Analysis of Famous Honda Models
Honda cars introduce owners to innovative high-quality models that won't disappoint them. To rate their reliability, several parameters have been set to help potential customers find the right vehicle for them.
Here are some of the top models and how they're rated.
Civic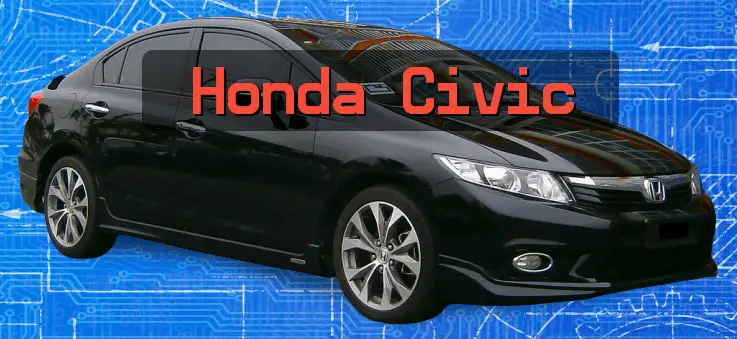 Honda Civic ranks as one of the best compact cars that cater to the needs of several people on the market. With a roomy interior and stylish exterior, this car is an excellent choice for lots of users.
It's also one of our favorite five seater cars. 
The new 2020 Civic has an updated front and rear styling to the hatchback and Si new owners. Moreover, the sound insulation guarantees that the car will be less noisy and more comfortable to use.
J.D.Power Rating of Civic is 78/100. This is an average of cool driving experience, excellent resale value, and good dealership experience. Overall, people believe that Civic cars are reliable and dependable. However, it ranks as number 22 among similar models.
Edmund's Rating is 8.4/10, which indicates excellent fuel-efficiency, high-quality rides, and excellent safety features. However, the slow response of the adaptive cruise control system affects the overall quality of the car.
Cars.com Rating is 4.9 out of 5, with almost 97% of the consumers recommending this car with regards to its comfort, reliability, and overall performance.
Car and Driver Rating is 5 out of 5, as Civic is picked as the Editor's Choice. Civic goes above and beyond with fun driving experience and practical performance.
Yeah, it gives the Toyota Corolla a run for it's money!
Accord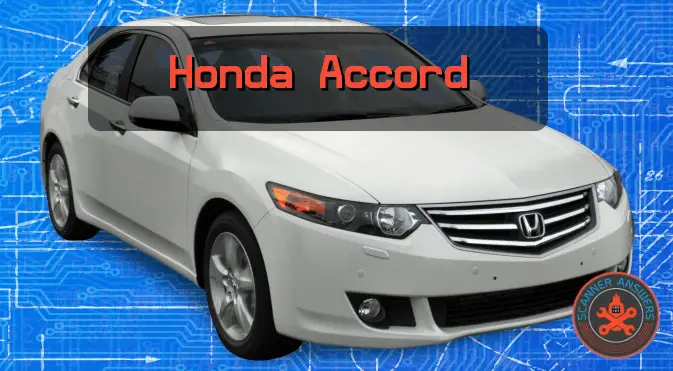 The Honda Accord is a popular midsize sedan that people love for its reliable performance and cool features. It's also picked as the best gas mileage due to its fuel-efficiency, which makes it more appealing to customers who want to save some money in the long run.
With a powerful engine, Accord is fun to drive thanks to the sports handling. Moreover, the exterior is stylish with an innovative interior that makes it the right choice for potential buyers who want to try a little bit of luxury at an affordable price.
J.D.Power Rating is 81 out of 100, putting Accord at the 5th position among other similar sedans. This is calculated in terms of driving experience, dealership experience, in addition to resale value and driving experience.
Edmunds Rating is 8.3 out of 10 as the Accord ranks as the number 1 midsize sedan of 2020. Although there are no significant changes for 2020, buyers swear by the reliable engine and the intuitive interior. However, the low seating position can be a little bit uncomfortable during entry and exit.
Cars.com Rating is 4.9 out of 5 with exceptional value for money, reliability, and a little bit to look for in terms of interior design and overall comfort.
Car and Driver Rating is 5 out of 5. Compared to other midsize sedans, the Honda Accord is the Editor's Choice as it introduces improved infotainment that allows users to enjoy an enjoyable driving experience.
It's no double the reliability scores for the Accord rank it among legendary Toyota models.
Bottom Line
 Both Honda Civic and Accord models are perfect for used car shoppers, and new car buyers alike. Whether you want a commuter car, good beginner car for a teenager, or just a great all-around ride, these are both reliable vehicles to consider.

CRV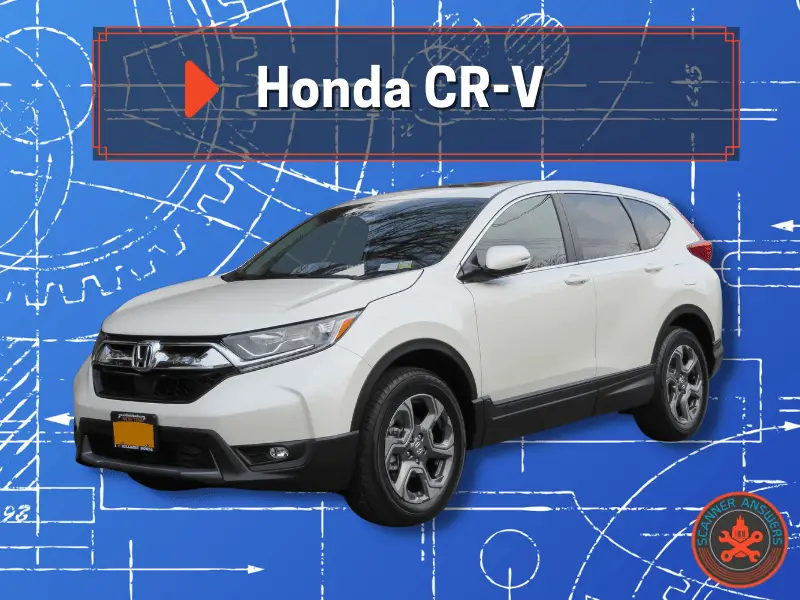 If you're in the market for a compact SUV, then you should look no further than the CRV. It's an excellent choice for busy drivers who want to enjoy great fuel efficiency without sacrificing comfort and style.
This reliable Honda has a roomy cabin with an exceptional cargo hold. In the 2020 models, customers can see that the exterior has been slightly tweaked to appeal to the needs of potential buyers. It ranks as the number one choice in Compact SUVs and Crossover SUVs.
J.D. Power Rating is 81 out of 100, granting it the 6th position among SUVs. With three trims available, all users agree that the CRV has an excellent resale value and exceptional driving experience. Nevertheless, the dealership experience can be improved.
Edmunds Rating is 8.1 out of 10. The CRV is praised for its quick acceleration and fuel efficiency. It excels at handling corners and offers an incredibly comfortable ride.
Cars.com Rating is 4.4 out of 5 as it features good gas mileage and convenient cargo area. The console storage is big compared to other brands of the same class, although the 360-degree camera system is yet to be introduced.
Car and Driver Rating is 4 out of 5 because, despite the classy interior, the CR-V has a limited towing capacity compared to other SUVs.
With high mark ratings like this, it's no doubt that Honda vehicles are reliable cars and loved by their owners.
Why are Honda Vehicles So Reliable?
There's no doubt that Honda owners trust their vehicle to not break down. But there's a few reasons why the brand is one of the most popular ones in the market:
Honda cars are quite affordable. The company keeps on introducing new models that still cater to the needs of buyers who appreciate comfort while enjoying a car that provides good value for money.
Honda engines offer great fuel economy. This is a big plus because you can plan your spending and control the car expenses.
Reliability, quality, and comfort comes standard, whether it be the Honda Civic, Accord, Fit, or CR-V
Comfortable ride. You and your family will feel safe and comfortable as you hit the road in a high-quality car that comes with reliable after-sale service.
When something goes wrong, your Honda won't cost much to repair, or at least not as much as other brands of the same category (like the Acura). The maintenance and repair cost is reasonable.
High Resale Value. After you've used your car for quite some time, you won't struggle to sell it. There's a big market for used Honda cars, and the car resale values remain high. They make good 'beater cars' as they age because they may not be pretty, but they still run!
Which Honda is My Favorite?
Civic
It depends as all Honda models are exceptional compared to other vehicles offered by similar affordable brands. If you're looking for a reliable compact car, nothing beats the Honda Civic because it's fuel-efficient and easy to maneuver. The Civic is an excellent choice for tight parking spots and long drives because it won't disappoint you on the road.
Fit
For an even smaller ride, check out the Honda Fit. This sub-compact model pushes the limits on fuel economy and tiny size. It's not our favorite model and doesn't score as high in consumer reviews. We'd suggest the Civic over the Fit. But hey, if you test drive it, and love it, we won't stop you 🙂
Accord
If you want to size up, consider the Accord, which is one of the best midsize sedans offered at this incredible price. It offers a comfortable ride with a roomy interior and added features that make it more popular among potential buyers. Accord offers the extra room that you need if you have a big family.
CR-V
For a compact SUV, the CR-V is an excellent choice. The stylish exterior tells a lot about the comfortable interior and the reliable performance of this car. For those who like to enjoy a superior ride, nothing beats the CRV.
Honda Odyssey
JD Power and Consumer Reports both rate this van favorably in the 80+ range. So if you have a large family and need a van with Honda reliability, this is the vehicle for you.
---
In short, there's no model that excels because all Honda models are reliable and dependable. You should think about your needs from the vehicle and choose an appropriate one because your Honda won't disappoint you.
Conclusion
Honda makes some of the most reliable cars on the market. We love the newer Honda models and believe they're comparable even to Toyota vehicles.
Whatever your needs are, you'll definitely find a Honda model that works for you. Visit a dealership today and take one out for a test drive to figure out which one you enjoy most.
Read more about why you should buy a Honda if you're still not convinced