Hey I'm Mike.
Since we're an automotive website we get emailed a ton of questions… and one that keeps popping us is, "what are the most reliable used cars are on the market today?"
Wait no longer! We finally got our butts in gear and compiled a list of our favorite cars all priced under $15,000.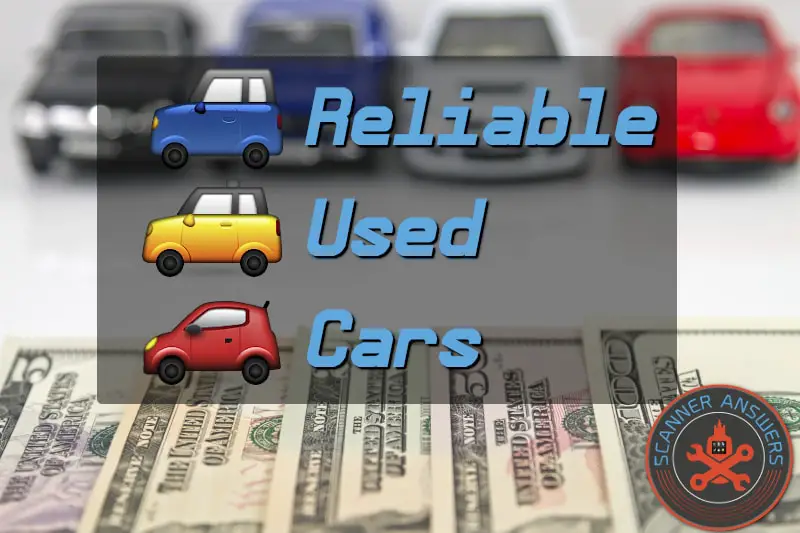 Before you head out to purchase a vehicle, whether it's a daily driver or a first car for your teenager, review this list first!
Why Buy Used Cars?
Buying a used car as opposed to a new car can be a smart financial move. When you don't have the income or credit to sink 30 grand into a new vehicle, buying used is an excellent way to get a great vehicle you can count on. There are a lot of excellent used cars out there. It isn't challenging to find one for less than $15,000, $10,000, or even $5,000, so in many cases, it just makes sense. This is especially true if you are commuting and want something reliable to get you to and from work.
Used cars are also a wise choice for college students and teenagers. Purchasing a safe, reliable car as an extra vehicle means that your teen won't be taking the family car, leaving you without transportation. It also means you now have a second (or third) vehicle to help shuttle siblings to and from activities! Score!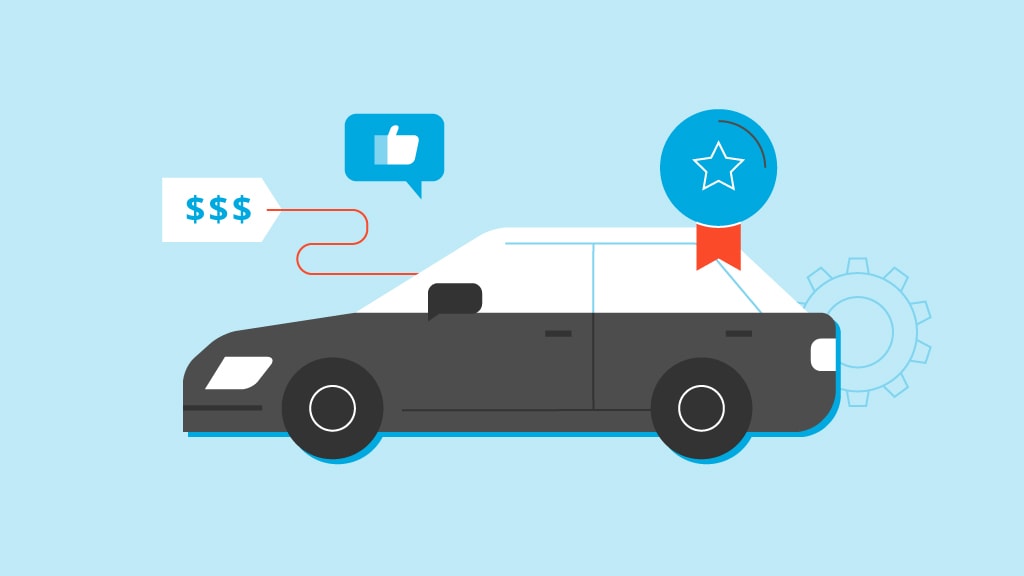 Most reliable used cars under $15,000
These are some of the best used cars under $15,000. If you are interested in buying a great used car and don't mind a moderate price tag, these cars are for you.
Each of these vehicles is reliable, economical to own, and best of all, affordable.
Note, while we've included prices, they can vary from state to state. The prices are averages, so you may find the same car for a little more – or a little less.
 Spoiler Alert.  Don't want to read the entire list? Here's our choices:
1. Honda Civic (2013+)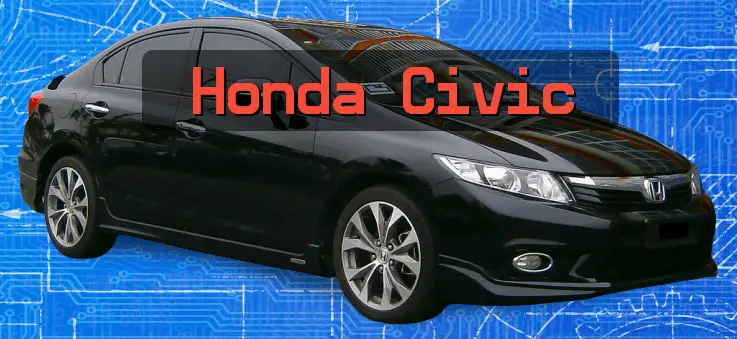 2013 was a good year for Honda. When the first Civic for that year rolled off the production line, they had to know it was something special. The entire range offers a variety of choices, from coupes to sedans to hot rods to hybrids. The sedan is a great family car, and the coupe makes an excellent first car for a teen.
The Civic is a roomy, fuel-efficient, reliable car across the board. Add to that Honda's reputation for outstanding reliability, and you have a winner.
Donut Media made a great Youtube video about this little VTEC wonder car. Give it a watch if you're considering this as your next ride!
What to watch out for. The most common Honda Civic problems are:
2. Toyota Camry (2012+)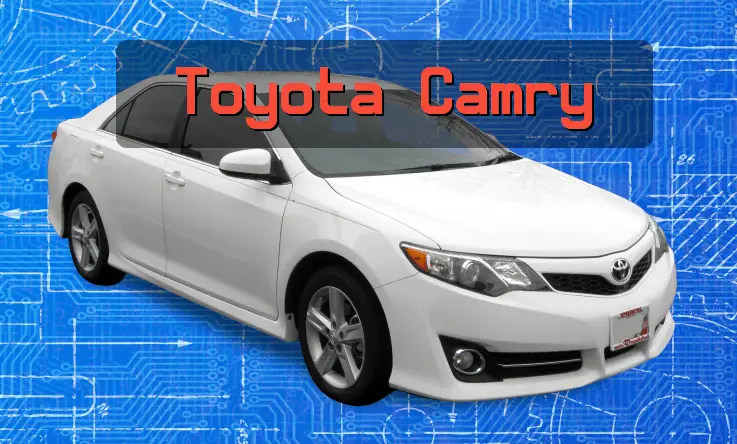 Toyota is known for making uber comfy vehicles, and this little Camry is not different. When it comes to comfort, this model is well above average. Add to that, terrific fuel efficiency and reliability, and you have a car that will take you anywhere – for less.
Safety is another reason to choose the 2012 Camry. Toyota has long been on the cutting edge of safety features, so the Camry is pretty decked out. Stay safe on the road with blind-spot monitoring, Bluetooth, and more.
Scotty Kilmore loves Toyota… and if it's good enough for him, it's good enough for us too!
What to watch out for. The most common Toyota Camry problems are:
3. Toyota Corolla (2012+)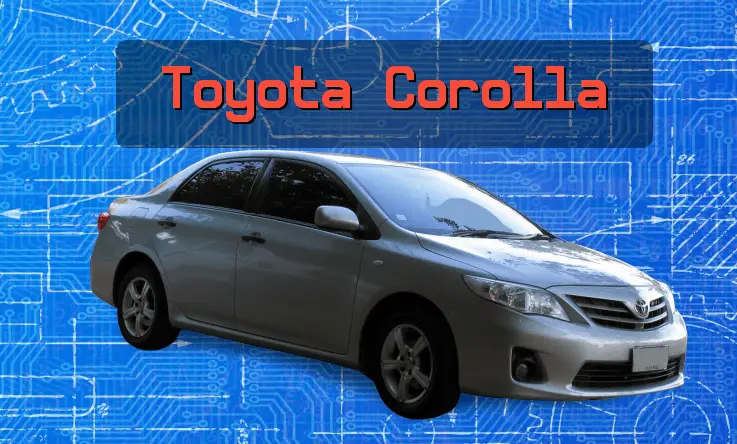 OK, the Corolla is a little Plain Jane on the eyes, but that's what you call a sleeper, right? Look a little deeper, and you'll find one of the safest cars on the road with high safety ratings. In fact, it was the Insurance Institute for Highway Safety (IIHS) Top Pick for 2012.
The Corolla has ample trunk room and makes a quality family car. If you do a lot of driving, it will get you from point A to point B without hitting your wallet too hard. The comfortable interior also makes it great for family vacations and road trips.
What to watch out for. The most common Toyota Corolla problems are:
4. Honda Accord (2012+)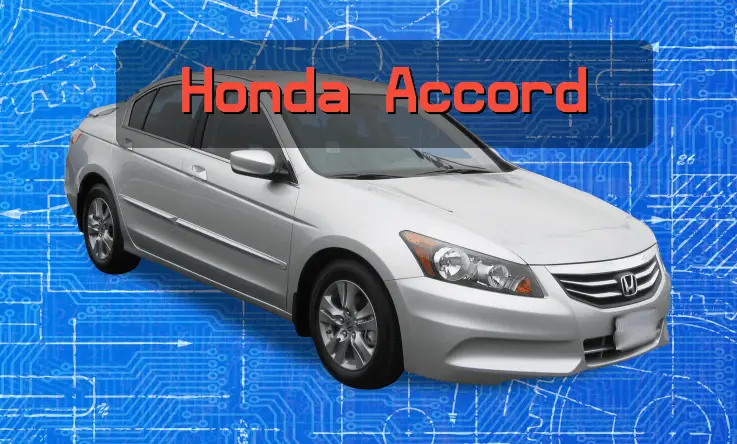 The Accord has a spacious cabin for the ultimate in comfort in its class. It also has a high safety score (it won the 2017 best cars for teens award), so if you're putting someone you love behind that wheel, you can rest easy. This model year was the last before Honda did a dramatic redesign, but there are still plenty of reasons that this car is an outstanding choice.
When it comes to the fun factor, the Accord gets five gold stars. This little car is a lot of fun to drive! If you happen to find a model with some of the available features like a rear-view camera, that's just icing on the cake. When it comes down to it, you can't go wrong with an Accord.
What to watch out for. The most common Honda Accord problems are:
5. Ford Fusion (2008+)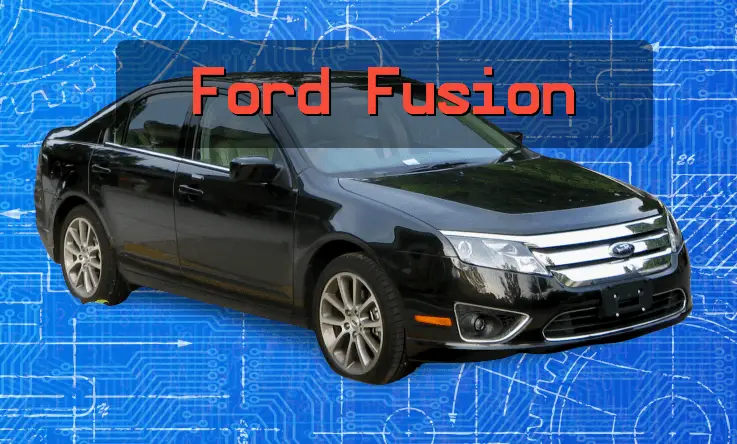 The first generation for this mid-sized sedan runs from 2006 through 2012. In 2010 the model got a pretty significant facelift. While it may not be a Lambo or Rolls, it does still receive high marks for comfort and a smooth ride. The cabin is also pretty quiet. In all, it's a very nice driving experience.
There were some options with specific model years, such as a blind-spot warning system and back up camera. This is definitely one of the best used cars under $10,000. It's also pretty easy on the fuel so it won't cost a mint if you have to commute. It's a cute, fun car you can afford to drive as well as own.
What to watch out for. The most common Ford Fusion problems are:
Reliable Used Cars Under $5,000
If you aren't too keen on shelling out 15 grand, then these next one on our list should be right up your alley. These are some of the most reliable used cars under $5,000.
 Spoiler Alert.  Don't want to read the entire article? Here's our picks for cars under $5k
1. Toyota Corolla 2003 – 2010 1.8L
Toyota just keeps finding its way on this list – and with good reason. They build really good cars. These older Corollas are good on gas and have comfortable seats in both the front and rear. This is a solid, safe, reliable car.
This is one of the best models that Toyota has ever made and as long as they're taken care of will last 200,000+ miles with ease. The 1.8 four-cylinder motor sips fuel and it's the perfect car for… just about anyone 🙂
2. Chevrolet Impala (2000 – 2005)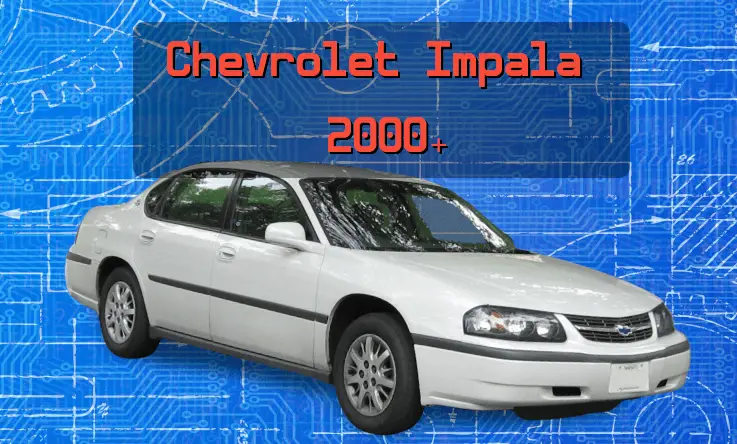 This Impala may not be as flashy as the 1967 black Impala from Supernatural… But it is much more economical and safe.
The 3.8L V6 is the most reliable engine. It's a snappy engine and even has a nice rumble to it.  The front cloth bench seats offer tons of room for us taller drivers. The ride is smooth without being too much like a "boat car." These Impalas, if taken good care of, last as long as more expensive Toyotas and Hondas.
Be sure to check out the in-depth review from Mark if you want more info on this American classic.
3. Crown Victoria (2003+)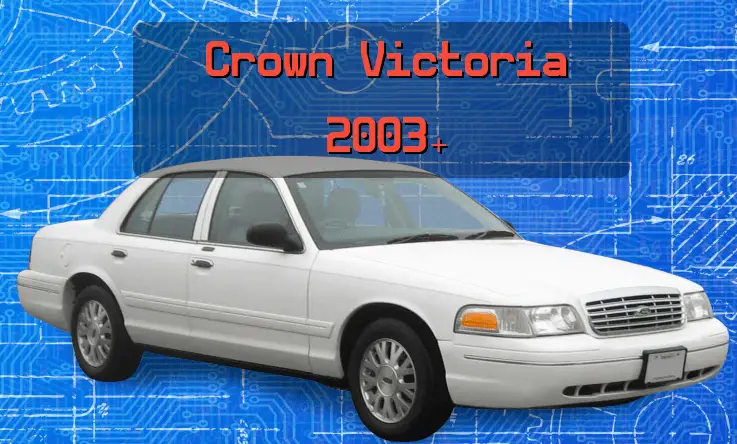 This car is so popular they made a movie about it (Crown Vic). I mean, how many cars have their own movie!?
But don't worry, it didn't make the list just because of the movie…. Crown Victoria's can be found used in just about every state and for a low price. Since they were basically mass produced, there are tons of parts out there and fixing these cars is cheap.
They are safe, fairly reliable and comfortable cars to drive. If you're considering buying one, just do it.
4. Hyundai Elantra (2010+)
For a smaller car, the Elantra has a surprisingly comfortable back seat. There is ample legroom for rear-seat passengers and fantastic cargo space. With its high safety scores, this car is a good bet.
If you're looking for a ride on the cheaper end (compared to Toyota, Honda or Ford), the Elantra is a good choice. These little cars have great fuel mileage and are affordable to own.
5. Mercury Grand Marquis (1998 – 2011)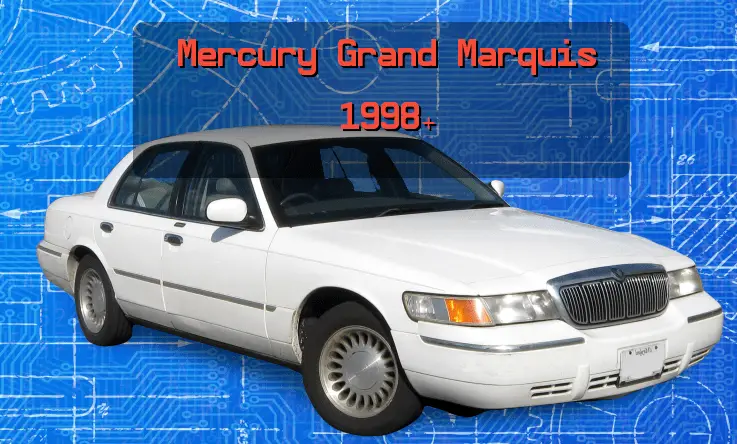 The potent V8 and roomy interior kind of offset the lackluster handling of the Grand Marquis. But it still makes a terrific first car. It is safe and reliable, so you don't have to worry.
What I love about the Mercury is that most of them that are used were owned by Elderly couples and most are garage-kept and well maintained. This makes them excellent candidates for just about anyone looking for a comfortable, reliable used car.
If you're the kind of person who loves the Crown Vic's, consider this Mercury. You'll usually find that they've been treated better!
6. Lincoln Town Car (2003+)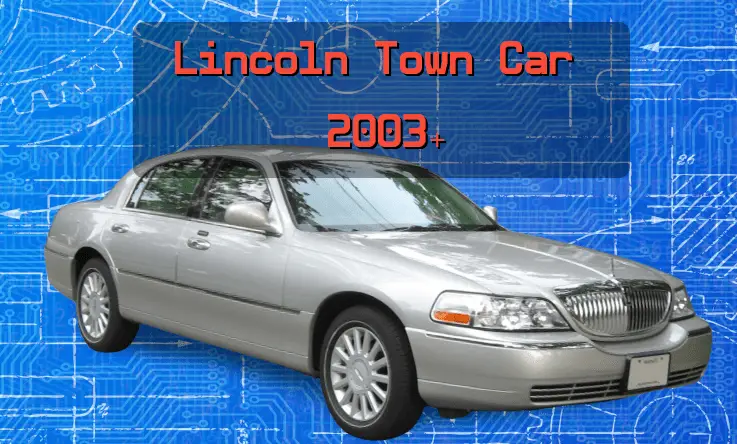 Outstanding safety scores have this car standing out in its class. The Lincoln Town Car is known for comfort, roominess, and safety. It's definitely one of the best.
Most of these Lincoln's were/owner by older folks, and because of this, were taken well care of. Rides just like the Mercury and Crown Vic, but if you can find one, this is a great used car.
7. Honda CRV (2002 – 2006)
Mixing it up here a bit because some people need some extra space for hauling groceries and kids. This cute little SUV four-door is compact and economical to drive. It has impressive crash test safety ratings and is a pretty reliable car to have on the road.
8. Nissan Maxima (1995 – 2005)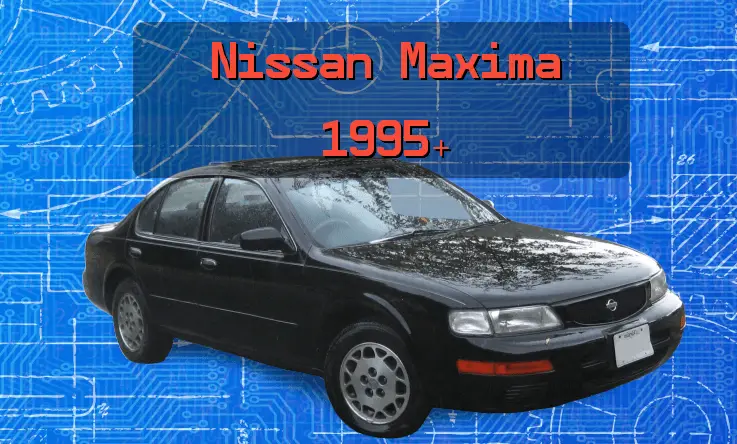 This is a nice little four-door sedan with a sporty twist. It handles like a sports car and offers excellent stability. The one real drawback is there can be some road noise. However, it's a sturdy, reliable car that is a good deal.
9. Mazda Miata MX5 (1996 -2005)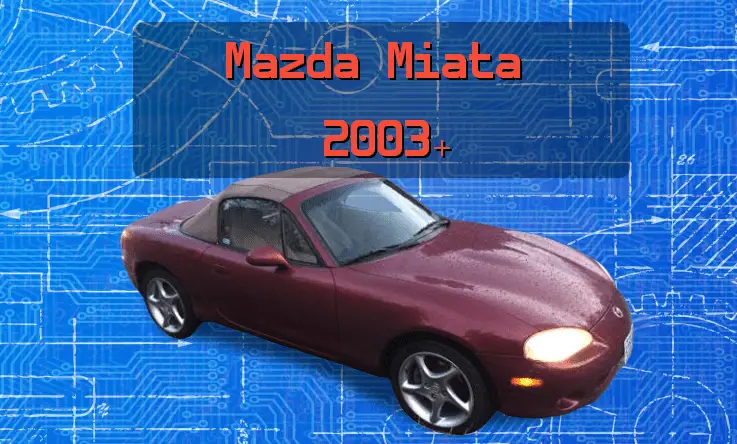 This sporty little number gets high marks for safety, performance, comfort, and interior. It's a struggle to find one priced under $5,000 that hasn't had a rebuilt title or needs work. But occasionally you can manage to find one. Watch out for high mileage and make sure you get one that was well taken-care-of!
If you can find this car for a good price, it's pretty awesome. This is how you add some spice to your work commute!
10. Lexus LS400 4.0L V8 (1998 – 2000)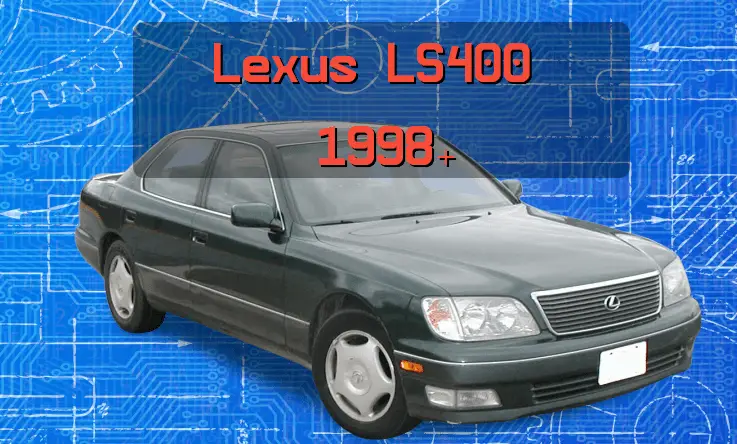 It's a Lexus, so of course, it's going to be awesome, right? Well, the LS400 doesn't disappoint. From its stellar sound system to its whisper-quiet, vibration-free ride, it is a joy to drive.
Make sure that the car was taken car of by it's owner. Lexus' are expensive to fix!
Dependable Used Cars are a Smart Choice
If you are looking for the best used cars, these are my favorite 🙂 Now I'm sure that some of you will disagree or had bad experiences with some of these on the list, so go ahead and contact us if you want to share your horror stories or think we should modify the list.
-Mike