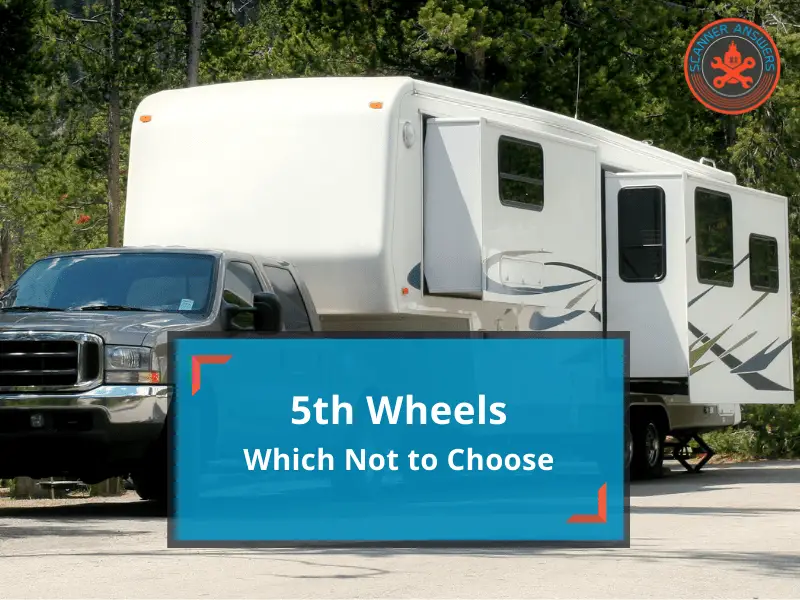 Buying a new fifth-wheel camper is an exciting process, but it is not without its risks. In the world of RVs, not all manufacturers are created equal. Before spending your hard-earned money on the wrong trailer, it is important to do your research and educate yourself about common problems within major brands.
To be clear, the brands listed here are not necessarily bad, nor are they absolutely 5th wheel brands to avoid. However, knowing the shortfalls of each brand allows you to inspect the trailer more carefully, buy more confidently, and negotiate a price more effectively. Here's what you need to look out for.
What to watch out for when buying a 5th wheel?
Like any RV, fifth wheels are very complex vehicles. Ultimately, we ask a lot of our campers. Fifth wheels not only have every system found in a regular home, but they have intricate towing, electrical, and plumbing systems. Imagine dragging your house down the road at seventy miles per hour and consider how it would fair.
Because of their complexity, there are many areas where certain units are likely to fail. Common issues include water intrusion, delamination, electrical shortcomings, plumbing failures, and rust. With all of these possibilities, it may be easy to become discouraged and think that you'll never find the perfect fifth wheel for your needs. So, what should you look out for within each category?
Electrical issues are some of the most common complaints that RV owners have. The constant vibration and use of every wire, connector, and plug in any given camper make the electrical systems prone to maladies. This is compounded by the fact that most RVs have two or three distinct electrical systems.
There are two main electrical standards that are used in RVs. First, you have 12-volt DC power, similar to what is found in a car. Running lights, interior lights, water pumps, leveling jacks, and tank monitoring systems are typically run using 12-volt direct current. Although 12-volt electricity is less dangerous when issues arise, a failure can still be frustrating or make your rig unusable.
Next, most RVs have a 120-volt alternating current system, like a normal house. Outlets, appliances, and air conditioners typically use this standard. High-voltage faults can not only lead to issues, but they can also be quite dangerous. Thus, when inspecting an RV, you must check every possible switch, outlet, or electrical component.
Leaks are the bane of many campers' existence. RV manufacturers have a difficult job because they are tasked with making campers lightweight while also remaining strong. Because of this, campers are generally made with less resilient materials than houses or commercial vehicles. While this makes them easier to tow, it also introduces the risk of leaks. Although they can happen to any RV, leaks are especially common on older units. Before buying any RV, inspect the walls and ceiling carefully for any sign of water damage. Even a small stain can be hiding a much larger problem.
Much like electrical systems, RVs often have two distinct plumbing setups. First, you have tanks for fresh, grey, and black water. These are used whenever you are boondocking or on the road. Next, you have "city" connections, which connect directly to municipal water and sewer sources. Because of this dual-purpose system, RV plumbing can be fairly complex, and expensive to fix when it breaks. Always thoroughly inspect any plumbing systems. If possible, fill up all tanks and check for leaks. Check faucets, showers, sinks, and any other system connected to the RV's water supply. Further, hook up the city water connection to pressurize the system. Even a small leak can easily turn into a huge headache.
As any classic car enthusiast will tell you, few things can sour a deal more quickly than rust. Unfortunately, RVs aren't immune from the unblinking eyes of the tin-worm. Because of their relatively small production numbers, many fifth wheels succumb to rust at a fairly young age. Even new units can sometimes develop rust issues if the manufacturer failed to take the proper precautions to prevent oxidation.
Always thoroughly inspect the frame, axles, suspension, and hitch of any RV you are considering purchasing. If you are suspicious, do not be afraid to dig deeper. Many shoppers will carry a screwdriver with them and poke the frame at various places to check if there is any rust that has simply been painted over by an unscrupulous seller.
Who makes the worst 5th wheel trailers?
Some companies are victims of their own success. While none of these brands are particularly unreputable, they all sell enough units that patterns begin to emerge. From reading message boards, interviewing dealers, and talking to owners, we found the most common problems with each of these brands. Here are the 5th wheel brands to avoid.
2. Јаусо
Jayco is a titan of RV manufacturers, and in many years they are the highest volume RV maker around. With a comprehensive lineup of both budget and luxury trailers, Jayco has something for everyone. Further, with decades of experience, they have a generally positive reputation. Their extremely high volume means that they can offer the consumer great value, and they have an extensive dealer network for sales and service. Their award cabinet is quite full, too, with design and quality awards from RVPro, RVBusiness, and TrailerLife Magazine. So, they're a great buy, right?
Well, yes and no. Most Jayco owners are perfectly happy with their campers, and many would readily recommend the brand to prospective buyers. However, they are not immune to quality issues, and numerous concerning trends have emerged in recent years. Here are the major issues we found:
Leaking Roofs
Few things can destroy an RV as quickly as a leaking roof, which makes this trend particularly concerning. Despite their primarily positive reputation, a large contingent of owners have recently reported leaks in their new or slightly-used Jayco campers. Apparently, there is not a single cause to blame. Through a combination of inadequate drainage, poorly applied sealant, and misaligned fixtures, many Jaycos are allowing water to enter. Unfortunately, fixing this issue is not always as simple as fixing the leak. If any significant amount of water enters the camper, mold and rot can impact the structure for years to come. A small leak is not necessarily a death sentence, but it can certainly mean one foot in the grave.
Bubbling Fiberglass
Although this issue is likely related to the leaking roof conundrum, it is worth noting separately because this problem can impact the rest of the camper as well. In looking at various reviews and ownership reports, an alarming number of owners reported bubbles appearing in the fiberglass of their Jayco campers only a few months after purchase. In some cases, the bubbles did not progress and no structural damage occurred. However, some owners claimed that the problem eventually led to the delamination of the side panels.
4. Fleetwood
Few names have more recognition among RV manufacturers than Fleetwood. Fleetwood has an extremely broad lineup that ranges from sub-$15,000 trailers all the way to diesel pushers costing hundreds of thousands. Despite their popularity, Fleetwood is no stranger to quality control issues. Often, the issues stem from their cost-cutting measures. Given the large price range in their units, they often attempt to save on costs by using lower-end bulk-purchased materials in their more expensive units. Predictably, this can lead to problems and frustration. Here are the most commonly noted issues we found:
Faulty Slideouts
Slideouts are an extremely common feature on RVs, and even the smaller and most budget-friendly fifth wheels typically have at least one slide. Numerous mechanism styles can control a slideout, and they each have pluses and minuses. The two most common styles are cable-driven and rack-and-pinion. As a cost-cutting measure, Fleetwood primarily uses the less reliable cable-driven slide units. These have become a very common complaint among owners, with many reporting their slides becoming crooked, moving too slowly, or failing to move altogether. These mechanisms are expensive and complex to fix, so this pattern is an unfortunate shortcoming.
Poor Quality Electrics
In addition to the slide-out maladies, many Fleetwood owners reported generalized electrical issues throughout. Fleetwood has a habit of using cheaper screw-style electrical connectors, which lack the moisture and vibration resistance of a proper crimp or soldered connection. Over time, these connections become loose and unreliable. At best, this creates a frustrating fault with your fifth wheel that can be very expensive and tedious to repair. At worst, this can result in a fire with deadly consequences.
6. Thor Hurricane
Thor is a powerhouse among manufacturers, and Thor Industries actually owns many of the other fifth wheel brands you might recognize. They generally offer reasonably good quality, but their value-oriented philosophy can result in some unfortunate issues for owners. Although most owners report that Thor has been upfront about fixing any issues, there are still a few headaches you may expect if you plan on purchasing a Thor.
Inadequate Tires
Tires may seem like a minor complaint, but installing under-spec'd tires on a fifth wheel can result in a dangerous or even fatal situation. An alarming number of owners have reported tire failure within only a few thousand miles. If you plan on purchasing a Thor, give serious thought to preemptively replacing the tires with higher quality units.
Poor Insulation
Sadly, this drawback is not as easily remedied as simply swapping some tires. Reviewing ownership reports and complaints, many owners consistently mention that their Thor camper seems to lack adequate insulation for comfortable camping. Even dual-AC units struggle to keep cool on summer days, and winter camping in harsh climates is all but impossible. If you plan to only camp during mild weather, this may not impact your enjoyment. However, most reports suggest that Thor products are far from an all-season camper.
Considerations Before Buying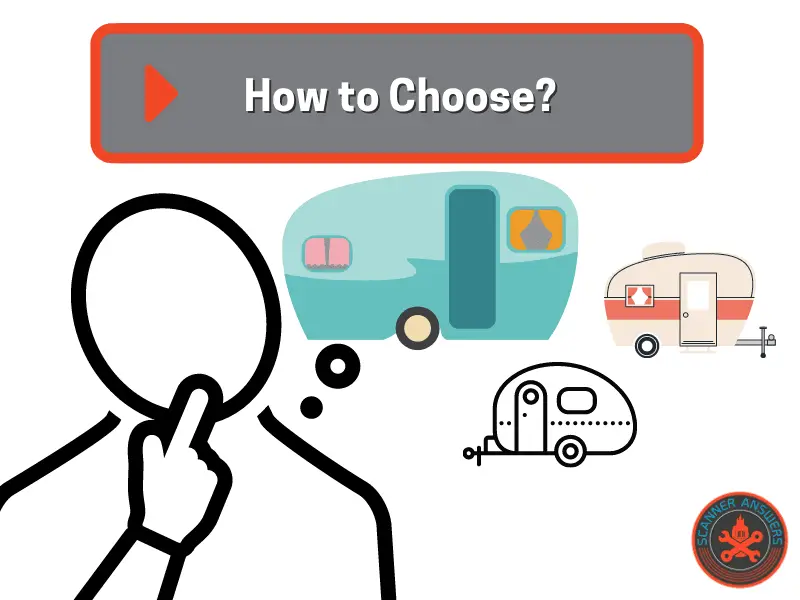 A common idiom among RVers is "fewer features means fewer things to break." As we've discussed at length, campers are complicated affairs with many failure points. While you should always seek to buy a quality camper from a reputable source, you can also protect yourself by simply buying a less complex trailer. Do you really need a slide out? Is a fireplace really adding value? Before purchasing a trailer, think about what features you actually can't live without. You may be surprised how much happier you are with a simpler unit.
The choice between a fifth wheel and a travel trailer is a common quandary, and it ultimately comes down to how you plan to use the trailer. Travel trailers are often cheaper, but fifth wheels are easier to tow and generally more spacious. From a quality perspective, both styles should be equally reliable, so your decision ultimately comes down to preference.
Check out our guides to travel trailers under 7000 lbs
Many buyers overestimate the capabilities of their trucks, leading to dangerous or nerve-wracking situations. Before buying a new fifth wheel, consult with an expert on whether your truck is capable of towing the unit safely. Outright towing capacity is not everything. Rather, you must examine your truck's payload, braking, and cooling capacities. The vast majority of fifth wheels require at least a three-quarter-ton truck to tow safely, so don't overlook the specification sheet.
We have an entire article on towing 5th wheels with a half-ton truck.
Conclusion
The purpose of this article is not to scare you, and it certainly isn't to dissuade you from experiencing the joys of RVing. However, preparation and knowledge will always be a benefit, whether you are buying a budget-friendly used fifth wheel or a top-of-the-line brand new rig. Each brand has its nuances, advantages, and faults, and a little research can help you make an informed decision. Each of the brands mentioned today is capable of making a great fifth wheel, but knowing the weak points allows you to get the best fifth wheel for your needs. Do your research, find the best trailer, and get out there to have fun!