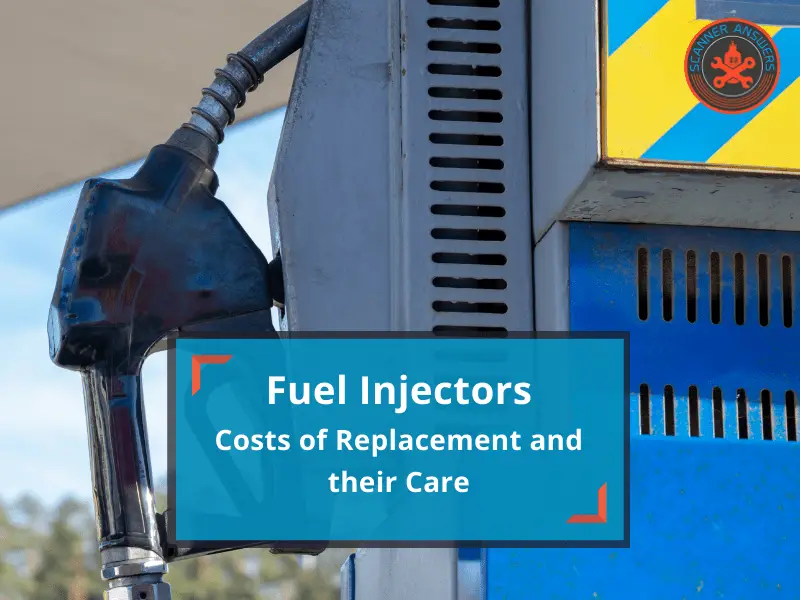 Vehicle repairs can be costly ventures, especially when critical components like the fuel or diesel injectors go bad.
You need to do as much planning ahead as possible to make sure you can afford the fixes and replacements you need to keep your car or truck running smoothly. Below, you'll find crucial information on what to expect for a fuel injector replacement cost.
Fuel Injector Cost to Fix Specific Vehicles
The fuel injector is a critical piece of hardware that your vehicle needs to run correctly and safely. In the past, carburetors were responsible for what the fuel injector does nowadays, which is transporting the fuel out of the fuel rail (a type of high-pressure tubing) into the engine's cylinders.
There's only one fuel injector per cylinder, so if this goes out, you need to get on that repair as soon as possible. There's all kinds of symptoms to a bad or clogged fuel injector. 
The average cost for a fuel injector replacement ranges from $800 to $1450. This includes the necessary parts, which comprise the majority of the price, in addition to labor, typically accounting for only about $200 of this estimate.
Where your cost lands on this scale is determined by:
The make, model, and year of your vehicle
Specific fuel injector you need
Further, whether you're getting a remanufactured or new injector
Individual mechanic's or auto shop's pricing
With this in mind, it's best to consider specific costs of vehicles most similar to yours to get an accurate idea of what you might be paying for this fix.
Check out these examples of some of the most commonly driven vehicles and their respective fuel injector replacement cost below:
This is box title
BMW
Usually, replacing a BMW's fuel injector will cost around $1,000. Still, the specific model of your BMW can change the price quite drastically.
For example, if you drive a BMW 328i, expect to pay between $1,000-1,200 for this repair. Other price estimates are as follows:
BMW 335i: $900-$1600
BMW 228i: $900-$1400
Chevy Cruze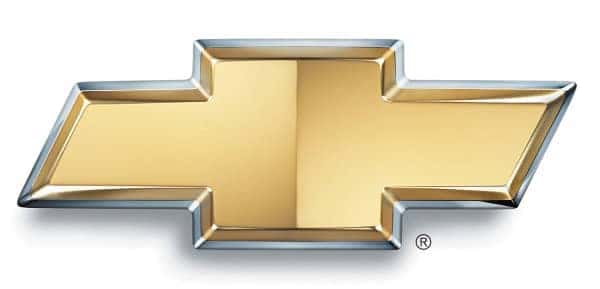 If you drive a Chevy Cruze, you can expect most fuel injector replacement costs to range from $600-850. Normally, it will be about $780, but can vary according to the specific year of the vehicle:
2011 Chevy Cruze: $900
2015 Chevy Cruze: $750
2018 Chevy Cruze: $1950
This is box title
Toyota Corolla
The average Toyota Corolla driver should budget for a fuel injector replacement cost of $950-$1200. You'll most likely be paying about $1,000, but can expect the following estimates according to the vehicle year:
2003 Toyota Corolla: $1800
2013 Toyota Corolla: $2400
2015 Toyota Corolla: $2400
Diesel Injector Replacement Cost
The cost to replace a diesel fuel injector can be a bit trickier to lock down than standard gas injectors. Still, you can get an idea of what you might be paying based on the estimates below.
7.3 PowerStroke ($1,000 + Labor)
Vehicles with a 7.3 PowerStroke include the Ford F-Series and the Ford Econoline. The average price of a replacement for these diesel injectors can be anywhere from $400-$6100, depending on your engine and truck's specs. 
5.9 Cummins ($1,500 + Labor)
Several Dodge Ram models feature a 5.9 Cummins engine, including those between the 2500-5500 models. Depending on your vehicle and other details mentioned above, you might be looking at $250-$3400. 
6.6L Duramax ($2,000 + Labor)
You'll find a 6.6 Duramax in vehicles like the Chevy Express and Silverado, and GMC Savana. With these, you can expect the following cost to replace each model's injector:
Chevy Silverado: $800-$7000
Chevy Express: $400-$7000 (extremes can reach $17,000+, depending on specific year and model)
GMC Savana: $350-$2500
Remanufactured Injectors vs. New Injectors
Donut Media
has a good video here, if you want to learn even more about fuel injectors and how they work.
Remanufactured injectors are relatively safe, given the process it takes to get them to market:
The injector is fully disassembled. 
Once taken apart, the parts are inspected for wear and tear that may interfere with their functionality.
Using brand-new parts, the injector is completely reconstructed for use once again. 
Although they are recycled, in a sense, remanufactured injectors are built to the original equipment manufacturer's (OEM) standards.
Still, many drivers are more comfortable with a brand-new component, as the parts have never operated in a vehicle before, including the commonly recycled piece: the injector's body. This may offer more peace of mind to you, helping ensure that the part won't wear out sooner than you might expect.
Why Are Fuel Injectors So Expensive?
The cost of fuel injectors is determined by the materials' quality and the intended lifespan and functionality that manufacturers design them to deliver.
Plus, the price also includes the labor required to construct the fuel injector, especially in the case of remanufactured injectors. (For this reason, prices may vary between new and remanufactured injectors, even if you're buying the same model.)
Diesel injector replacements can be more expensive than the average fuel injector, since diesel has a much higher ignition point and bigger molecules than gasoline. The injector needs to be able to handle this fluid and the higher combustion pressure.
How Long Does it Take to Replace Fuel Injectors?
It's important to consider labor cost when considering the available estimates for your vehicle's fuel injector replacement. Part of this portion of the cost is influenced by how long it may take for the mechanics to complete the job.
Most fuel injector replacements will take about 4-5 hours, so you'll need to plan your day and finances around that period. Still, check with your mechanic to get an exact time.
What Causes Fuel Injectors to Go Bad?
The most common reason why a fuel injector will degrade is the accumulation of water, dirt, and debris inside the components. The presence of water inside the injector will likely lead to rusting, which can ultimately cause the injector to develop blockages in the nozzle or armature.
How does this build-up of rust and debris happen? Bad fuel. You may have thought your friend or relative was crazy for being partial to specific fuel stations, but it turns out – they may be onto something.
Poor fuel quality can impose significant consequences on your injector's longevity and performance, so you'll need to make wise decisions at the pump to keep it in top shape.
Pro Tip
If you have fuel injector trouble, the most common DTC's you'll see with your OBD2 scanner are
P0201 or p0203
How to Avoid Injector Repair
The best things you can do to keep your fuel injector operating smoothly include:
Be careful with fuel choices. Poor-quality fuel is the most common culprit behind fuel injector degradation.
Regularly turn over the engine if you're not using your vehicle for extended periods. Leaving the car in storage over winter, for example, can lead to corrosion for certain fuel system components.
Keep the fuel system clean. Small things like periodically changing fuel filters can help extend the fuel injector's lifespan. Sometimes fuel injector cleaner, or a diesel additive like Howe's is beneficial for your engine.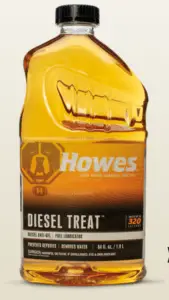 Conclusion
As you can see, the fuel injector replacement cost can vary widely based on several factors relating to your vehicle and the mechanic. Use this guide to plan your finances around this replacement, so you can get back on the road quickly and safely.