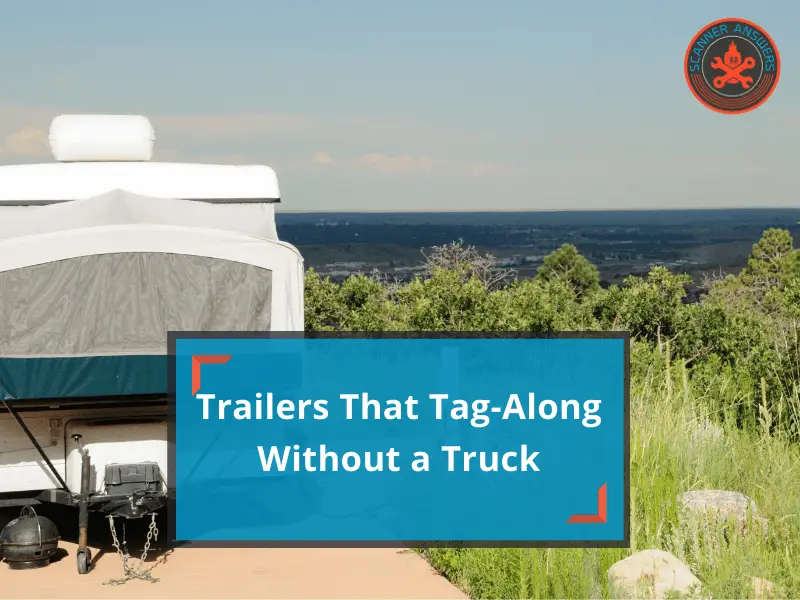 At its heart, owning a camper is about freedom. The ability to hit the open road, traveling wherever your spirit takes you. You're free from the restraint posed by hotels, airlines, and sleazy restaurants. You can go where you want and know there will be a clean bed, a warm shower, and a home-cooked meal. It all sounds great, right? While it can be, the best-known secret in the RV world is that the logistics of using most campers can be a bit of a pain. Many RV's are heavy, difficult to tow, consume a ton of fuel, and are generally inconvenient to use. These factors can easily take the fun out of a quick jaunt to the lake. Worse yet, they can make you use your new camper less than you'd expect. It doesn't have to be this way. With ultra lightweight travel trailers under 2,000 pounds, you can experience the freedom that RVing once entailed.
Why Choose an Ultra Lightweight Travel Trailer?
When shopping for their next camper trailer, many shoppers become a bit star-struck. I'll be the first to admit that browsing the aisles of the latest RV show is awe-inspiring. There is no shortage of hulking trailers with unfathomable levels of luxury. Fireplaces? Commonplace. Washers and dryers? No problem. Fold-down patios? Absolutely. All of these things seem great on paper, but they can be a hassle in the real world.
All of these features have one thing in common: they're heavy. While 6,500-pounds used to be considered a fairly hefty trailer, it is startlingly common to see travel trailers weighing 14,000-pounds or more. Towing these rigs requires specialized tow vehicles – commonly dually pickup trucks – which are not only expensive but are difficult to use as a daily driver. Thus, you find yourself needing a dedicated tow vehicle just to haul your camper. The cost adds up quickly. Beyond the cost, these units are intimidating to drive for even experienced campers, and the size can often limit your destinations.
By choosing an ultra lightweight travel trailer, you can tow your camper with the family SUV. You can most likely store it at your house instead of a storage lot. You won't dread towing it so you'll use it more often. Sure, they lack some of the luxuries, but the relaxation more than makes up for it. And ultimately, they help you remember the point of camping: enjoying nature, spending time with your family, and escaping the stresses of the world. Doesn't that sound like a weight off your shoulders?

Our Top Picks:
While larger campers are becoming increasingly common, ultra-lightweight models are gaining in popularity as well. However, not all campers are created equally. We've toured dealerships, scouted RV shows, and perused every RV publication we could find to find the best half-pint trailers on the market. Here are the best of the best:
2. Roulotte Prolite Suite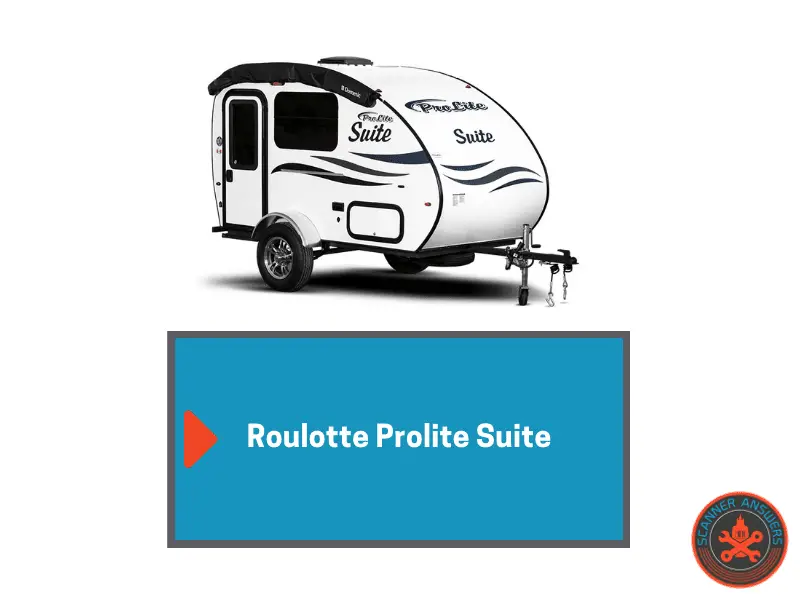 When shopping for an ultralight option, many campers naturally migrate towards teardrops. These adorable queen beds-on-wheels are actually some of the oldest campers around, with early examples dating back to the 1920s. While they are undeniably cute and exceptionally lightweight, they are not without drawbacks. Because of their limited interior space, they don't provide much in the way of an escape on a rainy day. Roulotte sought to combine the advantages of a teardrop with the functionality of a conventional travel trailer with their Prolite Suite. While still minuscule, it unquestionably advances the bar over a teardrop.
The Prolite Suite is very similar in shape to a teardrop, but it is significantly taller. While you still won't be able to stand inside, the difference between crouching and crawling is a big one. Rather than the interior being nothing more than a bed like in most teardrops, this trailer features a sofa-bed with a folding table, allowing you shelter for watching TV or eating a meal during inclement weather. This can make a huge difference in your camping experience, especially on longer trips.
Small trailers are no stranger to compromises. In the Roulotte, that compromise is primarily in the lack of a permanent kitchen. While many tear-drops have a rear-mounted kitchen under a swinging hatch, the Roulotte uses that space for more interior volume. Thus, any cooking will be done camp-style on a normal camp stove. Practically speaking this makes little difference, and there are tons of excellent folding camp kitchens available. To our eyes, they made the right choice.

The shining attribute of this 12-foot, $14,950 camper is the weight. It's only 560-pounds. This almost unbelievably low weight is achieved through a combination of composite materials, clever gussets, and aluminum construction. It may not be the lightest trailer ever made, but it is certainly the lightest we've ever found. Their advertising prominently features a MINI Cooper towing this trailer, a testament to its svelte construction. If you're looking for the ultimate in lightweight designs while still having some meaningful shelter, this is a beautiful option.
4. NuCamp T@B 320 Classic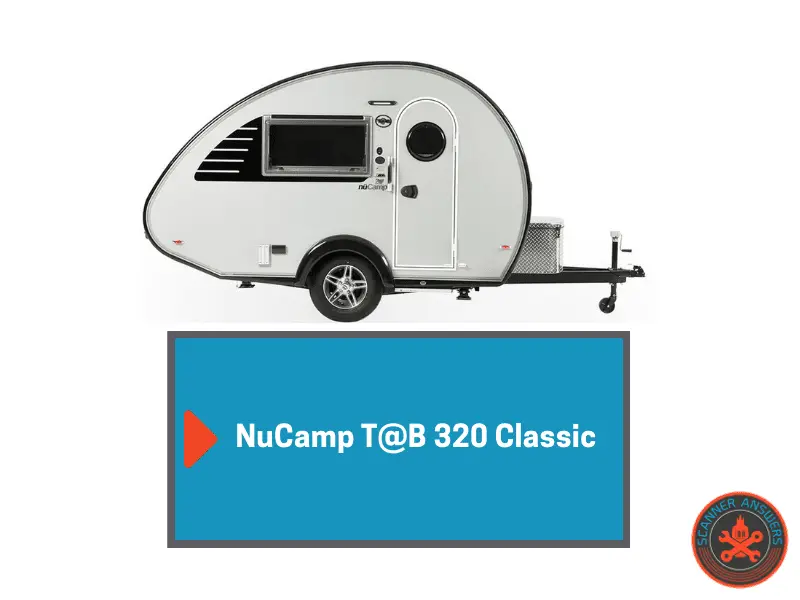 It is rare for a truly new style of camper to emerge onto the market. While there is certainly a large variety of models and options out there, the bulk of campers are still square boxes with familiar designs. When NuCamp introduced the T@B (aka TAB) over a decade ago, the spelling wasn't the only novel aspect of this camper. The most notable aspect of any NuCamp trailer is the shape. With their long flowing curves, they are somehow both classic and modern. They look much like a teardrop, but they are significantly taller and longer. Thus, they don't suffer from the sometimes claustrophobic feeling of many teardrops. They also have indoor kitchens, a huge bonus for longer-term campers.
The inside of the T@B classic is sleek and fashionable with light colors and flowing curves. It feels more like an Ikea showroom than a camper. The quality is impeccable too. T@Bs are not the least expensive option on the market – the Classic 320 is around $34,000 MSRP – but the quality justifies the price. You won't find a small ultralight trailer with higher build quality at any price. The composite paneling means they're resistant to leaks, and the wiring and plumbing are quite simply the best on the market. This is a company that understands the importance of attention to detail.
The interior of these 1,900-pound trailers is compact, but they incorporated highly modular designs that make the space seem much larger. The rear features a u-shaped dinette that can serve a variety of roles, converting into twin beds, a queen bed, or a sofa. Towards the front, you'll find a full-featured kitchen against the front wall and a wet bath to the side. The bathroom might not be the most comfortable for taller campers, but having a bathroom at all is a rarity in a trailer this size. If you want a unique camper that makes quality a top priority, the T@B deserves a look.
6. Jayco Hummingbird 10RK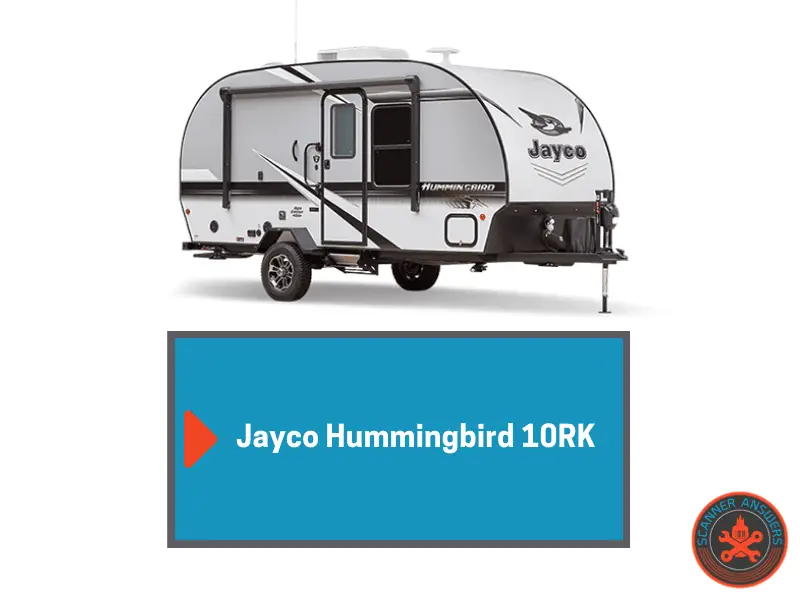 After Rockwood released the immediately popular Geo-Pro 12RK, we all knew it wouldn't be long before similar trailers emerged onto the market. The idea of a squared-off rugged teardrop was simply too good of an idea to not imitate. Although the basic design and layout of the Jayco Hummingbird 10RK are very similar to the pint-sized Geo-Pro, it is far from a hastily built copy. As with everything they build, Jayco made sure the Hummingbird 10RK met their quality standards and featured the attention to detail that Jayco has become known for.
The focus for the Hummingbird 10RK is twofold: features and value. Many ultralight campers are inherently stripped down with seemingly no standard features. That isn't the case here. Every 10RK made has a large array of details, including air conditioning, a TV, a Bluetooth stereo, a fridge, microwave, clearance lights, awning, and more. It's honestly impressive how many standard features they fit into this 1,200-pound multi-tool.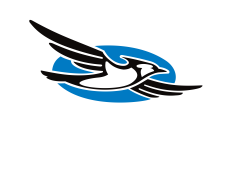 The value is also astounding. As you may have noticed, simply because a trailer is small does not necessarily make it inexpensive. Many of the models we've featured in this list actually cost more than their larger cousins. However, the Hummingbird delivers on Jayco's promise of value. At around $13,000 MSRP, this is an affordable and imminently useful camper for anyone looking to simplify their camping experience.
8. Scamp 13 Travel Trailer
Scamps are one of those trailers where you cannot help but smile when you see one. Their distinctive bubble-shaped exteriors have remained largely unchanged for years, but it is a design that functions so well that these campers have developed an avid cult-like following. The goal of a Scamp was never luxury. Rather, they are honest and durable campers that last for decades and provide a safe comfortable place to stay.
Scamp construction is more similar to a boat than a travel trailer. Using a giant mold, the body of the Scamp is cast in two pieces, top and bottom, using hand-laid fiberglass. These two pieces are then bonded together like a 1,500-pound walnut. This method results in a trailer with no seams or cracks on the roof, meaning that it is almost impossible for a Scamp to leak. Anyone who has ever dealt with the detrimental effects of a leaking travel trailer will know how significant this is.
The interior of a Scamp is unlike any other trailer. Being a molded trailer, the interior is largely exposed gel-coat fiberglass with only a few fabric and wood embellishments. To be honest, it isn't likely to win any style awards. However, it is exceptionally easy to keep clean and it is staggeringly durable. There are 40-year-old Scamps still being used today that still look new.
Although they are an acquired taste, it is a pleasure that Scamps are still being made. They are one of the few compact trailers that have the durability to last decades, and they are a wonderful option for a tough but elegant camper.
10. Little Guy Mini Max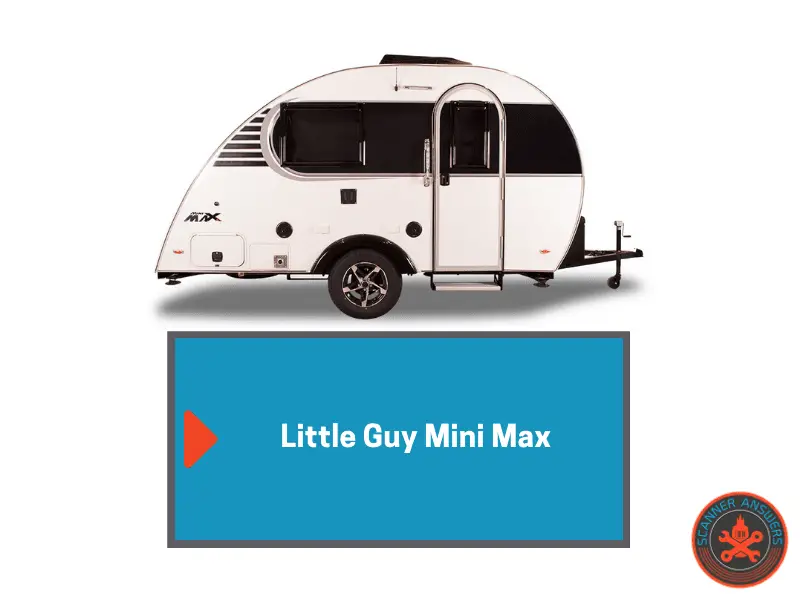 In much the same way that the Armadillo represents a value-driven alternative to the Scamp, the Little Guy Mini Max gives shoppers a value-oriented alternative to the NuCamp T@B. While we are quick to sing the praises of the T@B, we will also admit that the prices can be intimidating for some budgets. Thus, having more options is always welcome. Little Guy got their start by designing classic teardrops, and they quickly developed a reputation for top-notch quality. With the Mini Max, they set out to create a stand-up camper with the same quality.
The layout of the Mini Max will be familiar to T@B owners. There is a multi-function rear dinette, a front kitchen, and a side-mounted wet bath. The finishes are simple but very attractive, and the quality seems excellent. Notably, there is 6'3" of headroom, making this among the most height-friendly options in this class.
The Mini Max lacks some of the luxury and cute touches of the T@B, but it also features an MSRP of well under $30,000. Initial impressions look great, and it is wonderful to have another option on the market for the "tall teardrop" category.
Conclusion
Looking for an ultralight trailer no longer means you have to be penalized or denied features. The days of settling for a basic bed-in-a-box teardrop are long gone, and the ultralight market has never had more options. Whether you're looking for a stylish T@B, a rugged Scamp, a funky Cricket, or even a toy hauler like the No Boundaries NB10.6, there is something out there for everyone. You don't need to have a huge truck to tow a trailer, and you don't need a giant camper to have fun. With these svelte campers, you can have all the enjoyment and none of the stress.
Need more beds? Check out these lightweight bunkhouse travel trailers. 
If you want larger trailers, that are still under 7,000 pounds, check this article out.