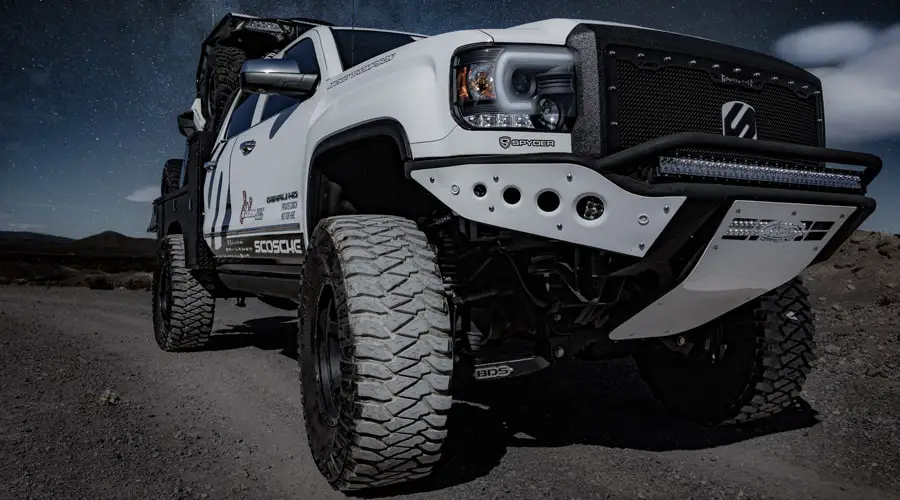 We often hear about modifying cars but certainly don't hear as much about trucks as many of them already carry some significant power. That said, there are ways you can add some modifications to better your truck ride. Some not only enhance the performance of the truck but also increase its capability and style.
1. Air Intake
Changing your air intake on your truck means you can increase its power and speed. Adding an aftermarket cold air intake to your motor makes a significant difference as it adds cooler air into the combustion chambers to give your engine more power and torque. This means you are going to be expending less gas overall even though you are getting more power. This mod can put an additional 25HP into the engine. It shouldn't cost you much to do it, but you can save a lot overall.
2. Exhaust
Whenever we talk about mods with exhaust, we all think noise. As in, the louder it is, the more awesome it is.
That said, along with the loudness, exhaust can also boost power for your truck. Sometimes though, if you just delete the muffler, it can cause your ECU to throw codes and you'll see that pesky Check Engine Light turn on… No one likes the CEL…
If you choose a good, solid aftermarket exhaust system in combination with a cold air intake system, it boosts the overall horsepower and shouldn't illuminate the CEL.  A good system will increase your truck's torque meaning that on and off-road abilities are going to get better.
3. Performance Chip
Adding a performance tune like the Cobb Accessport V3 isn't a visible modification but it certainly enhances your truck's performance and power. New most older vehicles have a chip in that is programmed to run the vehicle per the factory settings. Just because the settings are done by the manufacturer doesn't mean they are the best for the truck. If you have a performance chip, you can change those factory settings to get extra power and customize how you want your truck to perform. That said, note that some chips are problematic as they void the warranty so make sure whatever you choose won't affect any repairs you made need in the future.
4. Suspension System and Lift Kits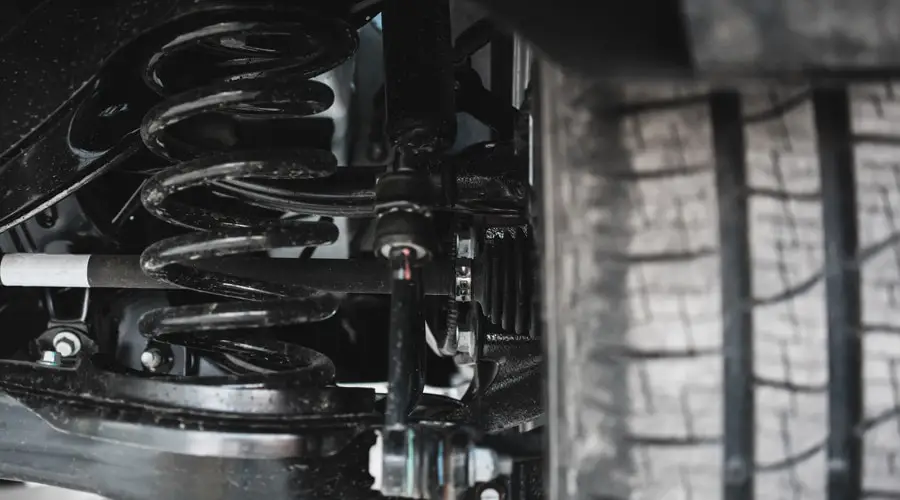 If you want to change your truck's handling, altering the suspension or adding a lift kit can help. It provides great off-road abilities, especially if you stiffen the suspension. Adding a lift kit means the truck gets more clearance from the ground and allows you to add bigger wheels which are also better for off-roading. Make sure you get this done properly as it affects the drive and safety of the vehicle. It is not a simple installation.
5. Brakes
Stock brakes on your truck are generally fine if you are just running around town but for heavier hauling and off-roading, look at aftermarket brakes so you can add better braking efficiency and safety to the truck. Buying high-performance brakes means you can use the truck under tougher circumstances without any issues. The mod keeps you safe and saves you money in the long run as you won't be burning through the stock brakes.
Read more about brakes with these guides:
6. Roof Rack
While modifying your truck with a roof rack isn't going to change the power or drivability, it does modify its hauling capability, giving you extra room for whatever you are hauling for work or play. While you always have room in the bed, if it is filled with material and tools, a roof rack may help when you need to bring extra materials along for work or pleasure. Add a ladder or surfboard on top and save having to haul stuff out of the bed.
7. Step Bars
Trucks are not easy for those of us that are shorter in stature, let alone if you have added a lift kit. Every added inch means there's one more to climb up and in. Step bars are a modification that can help with this. They are practical and look really stylish at the same time. You can choose visible or invisible step bars if you don't want them to stand out.
8. Hubcap Styling
Modifying a truck doesn't always have to be about better performance. It can also be about style. You can find incredible looking hubcaps for your truck. Just be careful they can stand up to heavy-duty work and off-roading if that's the style of driving you are doing.
9. Tires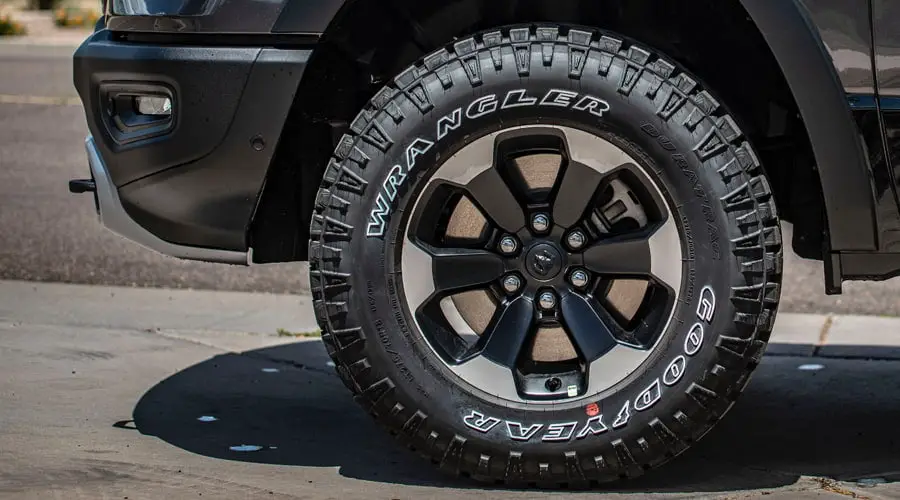 Aftermarket wheels can increase traction and pull if you are heavy hauling or off-roading. While there is nothing wrong with stock tires, you should invest in something that has more traction if you are doing anything other than the basic driving. You can get larger ones, too, if you have put in a lift kit.
10. Lighting
Lights look awesome as a mod but are also really beneficial. If your truck doesn't have fog lights, they are the first lights you should purchase. They help with night driving and off-roading as well. Lightbars are also great if you are travel in dark areas. Replacing old halogens with new aftermarket headlights like LED or HID kits are also a good idea for better safety and visibility when you are doing anything but regular driving.
Final Thoughts
No matter what truck you drive, there are great aftermarket performance parts for your ride. You don't need all of them but the reality is many help if you are doing heavy hauling or off-roading. Pick those that fit your budget and save you some money if your driving is hard on stock parts. A few mods to your ride and you will not only have more power but you'll also get improved performance and style as well.