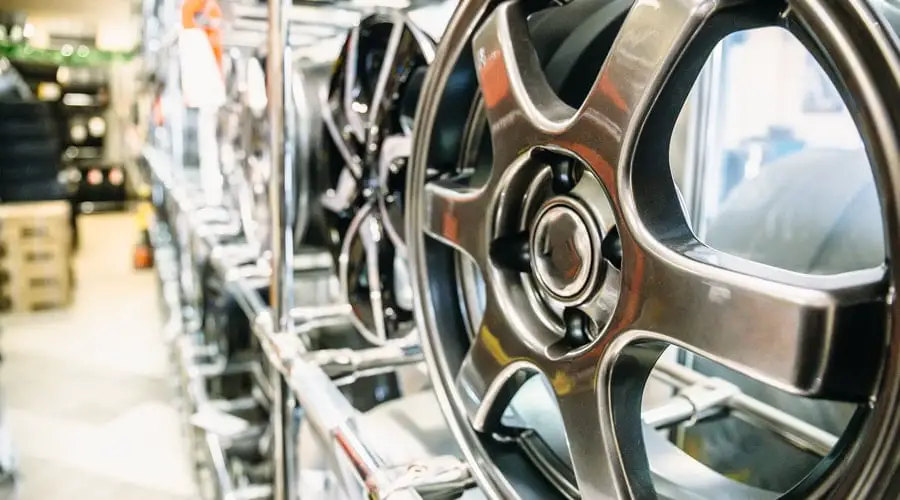 Buying aftermarket wheels really changes the look and style of your vehicle. This means you are looking at the hub, spokes, rims, not the actual tires themselves. When you begin your search, look for those that are good quality and are going to last as they are important for safety purposes, not just looks. Wheels are not a cheap modification so make sure the wheel choice you make is based on cost, durability, rust resistance, and endurance if they are going to be used in tough driving conditions. Understanding how they are manufactured is important. While some wheels are designed for racing, they can also be used on regular roads but note the cost may play a factor in your choice.
1. OZ Racing Ultraleggera
These aluminum cast, lightweight aftermarket wheels were designed specifically for racing. They are a 10-spoke concave wheel made in Italy that comes in various sizes. They are designed to hold heavy loads that come from higher speeds and hard turns and are not too pricey to repair if you end up banging them up. With over 30 years in the business, OZ Racing's wheels are high quality and designed for great performance.
2. American Racing Torq Thrust
While you may not be hitting the track all the time, these Torq Thrust wheels are perfect for both higher speeds and racing. The lightweight aluminum construction reduces the weight of your vehicle  and the vintage style with five spokes has a classic look for those who love racing. The company has been around since the 1950s and will certainly continue to be a classic choice for high-performance cars.
3. ENKEI RP03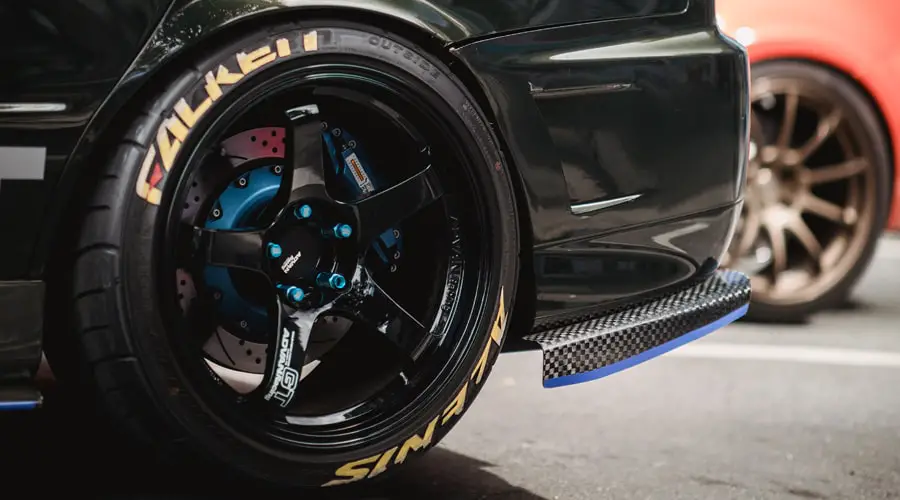 This long-established Japanese company uses top tier manufacturing to make its aluminum-alloy wheels. They're designed to endure the stress of high speeds and use a manufacturing process (MAT – Most Advanced Production) that was created through F1 and GT series racing with a five-spoke wheel and synthetic coating. They offer a lifetime structural warranty.
4. BBS Super RS
These German-made wheels are special in the sense that they are forged specifically to build strength and durability. The design process looks at and assesses the stress and patterns that happen during actual use. They were originally designed and produced for F1 racing so they are tough, and quality made.
5. SST GTV01
This wheel is designed and made in Japan. It was created for durability and to endure a harder impact. It's made from a single piece of aluminum and forged into an alloy wheel with five spokes. These wheels fit most cars, come in two colors, and are a little more expensive. They go through tough QA testing to maintain their high standards. These tires are great for both road use and racing.
6. Konig Hypergram
Konig uses the same production process (MAT) as Enkei does through licensing their process. These particular wheels are 12 spoke and made of a light alloy. They look great and perform well, too. Choose from one of three sizes and colors, including Candy Red. These are spectacular looking wheels that offer peak performance.
7. Forgiato
You can't get a classier set of wheels than the one produced by Forgiato. They are expensive but exquisite in their design. These wheels are made with an original mono forging process that creates a wheel that performs unbelievably well. They are designed in either five spokes and multi-spoke-styles and come in three different colors and two sizes. You get high-end quality and performance with Forgiato.
8. Volk Racing TE 37
If you want a classy set of wheels, these Volk ones fit the bill. They offer a classy six-spoke style that is forged monoblock and designed for the SuperGT series, F1, and other racing venues. They are available in various colors and sizes that range from 13 to 19 inches plus they're lightweight and make the car look great and perform even better with their high-end quality and design.
9. Forgeline Motorsport DE3C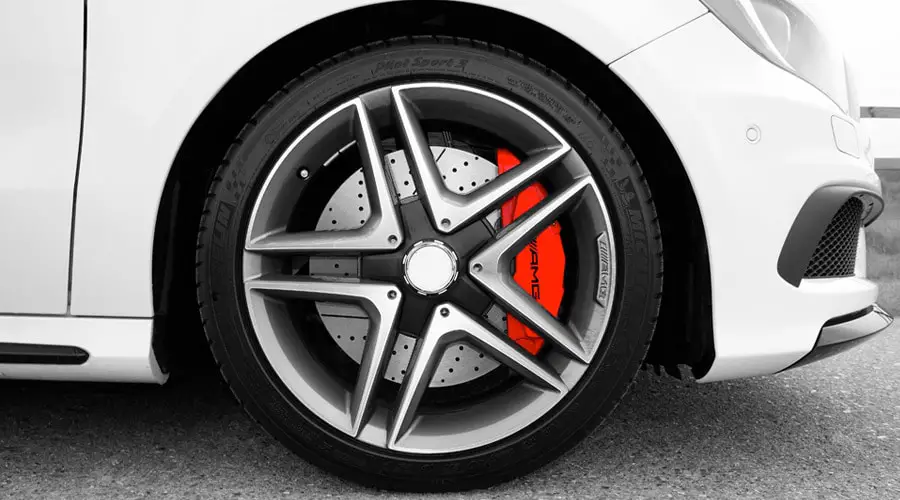 These aftermarket wheels give you everything you need when it comes to style and quality. They are a three-piece wheel made from forged aluminum with a concave shape that melds into the outer rim. They have an eight-spoke design that includes an I-beam cross-section. Both the spokes and rim are heat-treated so they can make it through the toughest of conditions. These wheels aren't cheap but are worth it for the look and reliability you get. They are high-performance wheels that look sharp.
10. Carbon Revolution CR9
These wheels are ahead of the game when it comes to wheel technology. They are single-piece carbon created from carbon fiber which means they are extremely light but keep their structural integrity and still give a phenomenal performance. This new technology is a bit expensive but if money isn't an object then this is the best aftermarket wheel brand around. Style, quality, and performance all at the top of the game.
Final Thoughts
These aftermarket wheel brands tend to be created and labeled for racing but that doesn't mean they have to be used only on the track or off-road. While more expensive than stock wheels, these aftermarket options offer stunning style and great durability. These brands won't let you down if you want both looks and performance. The companies producing these wheels have done their research and quality testing and have some of the best manufacturing processes in place. While you can go with cheaper and more mainstream wheels, you probably won't get quality to these top of the line on and off-track wheels. All of these are available right now should you want to purchase them with next season styles not too far in the future.