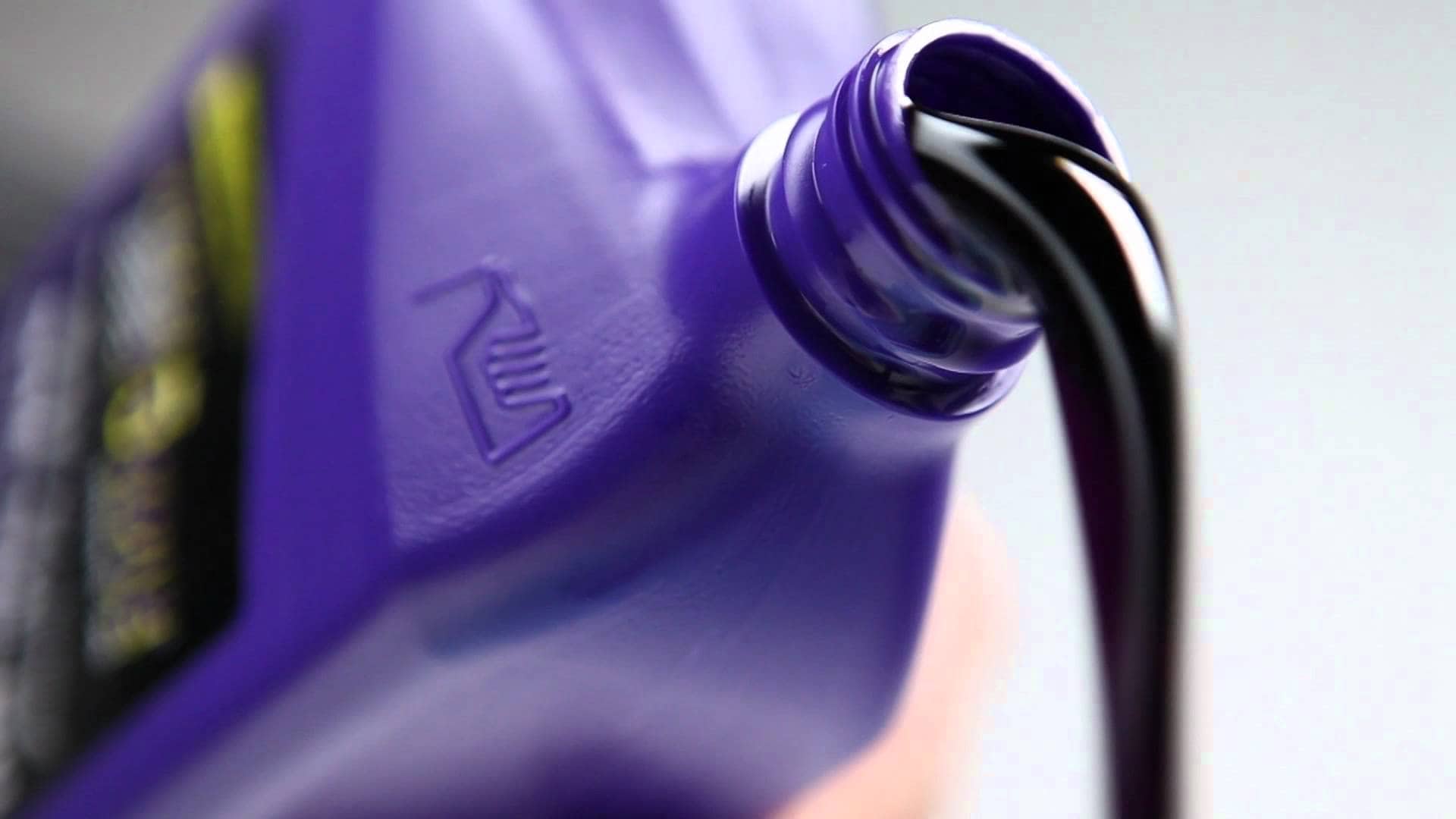 Is Royal Purple Synthetic Motor Worth It?
Searching for the right type of motor oil for your car is like staring at a 10-page menu from a fancy restaurant.
Bottom Line
12,000 mile oil change promise! Improved motor efficiency – more power and mileage – great engine protection
There are too many to choose from! The market is saturated with different makes and brands of motor oil that the average consumer can easily get a migraine from all the bewildering choices in the market today.
Here's a simple trick to make the process a bit easier: check the owner's manual of your car. I make it a habit to follow the recommended grade of oil to avoid possible engine problems in the long run. If the manual recommends fully synthetic oil, you would be foolish to use mineral-grade or semi-synthetic oil since this might affect the fuel economy and service life of the motor.
And if your ride calls for fully synthetic oil, check out the guide I wrote a few months ago: 5 best synthetics motor oils on the market.
Magical Purple Juice That Gives Your Car Lots Of Love
I've been hearing a lot of good things about the Royal Purple 51530 Fully-Synthetic Motor Oil, and it has nothing to do with the color of this fancy juice… Even though putting purple slime into my car looks awesome!
My goal in this Royal Purple 5W-30 Synthetic Motor Oil review is to find out if this product is worth the extra cash in making a car run and perform smoother. I was also anxious to find out if this grape juice-colored motor oil can improve fuel economy.
Features of the Royal Purple 5W-30 Synthetic Motor Oil
One of the most interesting features of Royal Purple is their "1 Year Pledge."
From the official site:
Our API-Licensed Motor Oil is backed by the Royal Purple 1 YEAR / 1 OIL CHANGE Pledge. What does that mean to you? It means that you can change your oil just once a year.*
We can talk about the properties of the Royal Purple 5W-30 Synthetic Motor Oil all day long, but I am mainly interested in answering the two most important questions inside my head:
Will the Royal Purple Synthetic Motor Oil make the engine run smoother and quieter?
Will this oil help increase fuel economy?
The only way to find out is to do an actual test.
Our test subject – a 2008 Acura TL Type-S
My test car for this review of the Royal Purple is a 2008 Acura TL Type-S equipped with the 3.5-liter V6 engine and 6-speed manual transmission. Acura recommends using fully synthetic motor oil on each oil change. The Royal Purple 5W-30 is a bit more expensive compared to other fully synthetic motor oils so I was excited to know if this oil can outperform the more popular brands.
Test and Review of the HPS "Purple Goo"
I took the 2008 Acura TL Type-S to my favorite garage and had the oil drained. After replacing the oil filter using a genuine OEM replacement filter, we poured a fresh batch of Royal Purple HPS inside the engine.
I pulled out the dipstick to confirm the oil level. I'm not sure if the deep purplish color of this oil is just a novelty but it sure is different from the other oils I tested. The color of the oil itself makes for an interesting conversation once you show your friends that your car's engine is running on grape juice.
Find it on Amazon: Securely Buy Royal Purple here
After allowing the engine to warm up for five minutes, I noticed the eerily silent motor idling in the background. I hopped in and drove a good 50 miles before heading home. Initial impressions were on the positive side since the V6 engine was running smoother and it rotates to higher revs without any fuss, drama, or unwanted engine noise.
A 1 mpg fuel gain?
I took a long drive the next day to test the fuel economy. In straight highway driving, the Acura TL Type-S can easily reach 17 to 19 mpg as long as you don't mash the pedal like you're auditioning for a role in the next Fast and the Furious franchise.
But after changing the oil to the Royal Purple 5W-30 Synthetic Motor Oil, the fuel economy has improved, though not by much. The Acura can now muster 20 mpg in combined city and highway driving. Was I surprised? Hardly. Now, we'll have to keep a log of the Acura's fuel mileage after a few thousand miles to see if the driving conditions were perfect, or if the switch to Royal Purple actually improved MPG.
2023 Update: Since we initially posted this review.  We have tested the Royal Purple on several different cars and trucks, including a 2020 F-150, a 2019 Honda Civic, and 2021 Subaru Outback.  We DID notice a slight improvement in average MPG in all of these vehicles.  Don't expect a huge improvement in your MPG, but with the cost of fuel nowadays, the 1 – 2 extra MPG that we noticed is a welcome improvement!
I'm not good at math so I don't know if the extra 1 mpg will even out the cost of the Royal Purple… But I know that going 12,000 miles before having to change my oil will save me time and money!
Conclusion
Grab a jug of this sweet purple engine liquid and your vehicle will thank you!
So is this the best synthetic engine oil on the market?
I'd say the biggest benefit to the Royal Purple is their claim that you can go 1 year / 12,000 miles between oil changes. Now, this definitely goes against conventional wisdom of 3-5000 mile oil changes, so that alone is most impressive to me!
The added fuel mileage of 1 mpg wasn't much to write home about. The reduced engine noise was a good sign and means less stress is on the motor… But it's not the main reason to shill over the extra cash for Royal Purple.
 Did you know? 
Royal Purple made the top list for
454 big block engine oil
!
Bottom Line
If you're a car enthusiast that wants the best engine oil for your ride, I'd spend the extra on this oil. But for the average Honda or Toyota commuter, you're probably better off with a lower priced synthetic oil (Like some Mobil 1 120764) .
-Vince