Hey I'm Matt and today we're discussing what we believe is the best oil for 454 Motorhome big block engines. 
When it comes to older motorhomes, you can't go wrong with a Chevrolet 454 big block. First introduced in 1965, it wasn't until 1970 that the 454 became available in the Chevy Corvette, El Camino, Caprice, Chevelle, and Monte Carlo. It also made its way into RV's and became known for its robust performance.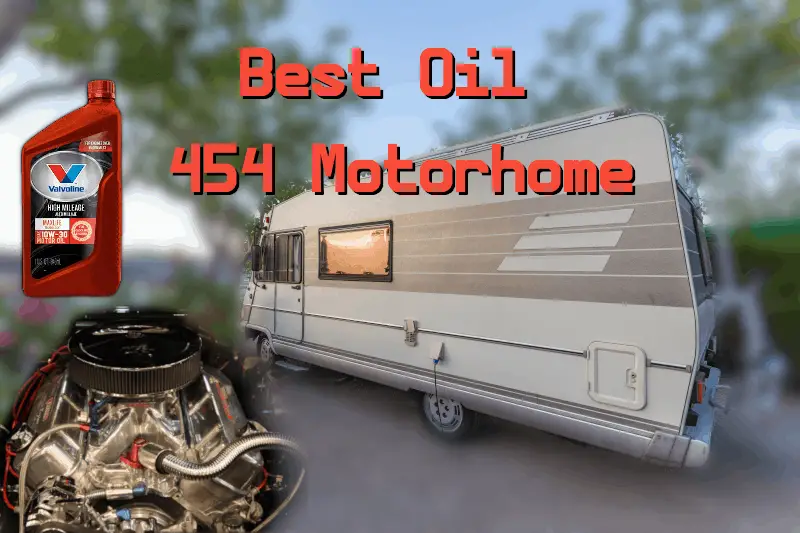 But if you have a 454 motorhome, we're betting you're dealing with a high-mileage engine – unless the motor is rebuilt from the inside out, that is. And when it comes to older engines, it helps to choose the right brand of motor oil.
In this article, we'll be discussing the best engine oils for motorhomes equipped with Chevy's 454 big block motor. But first, here's a quick summary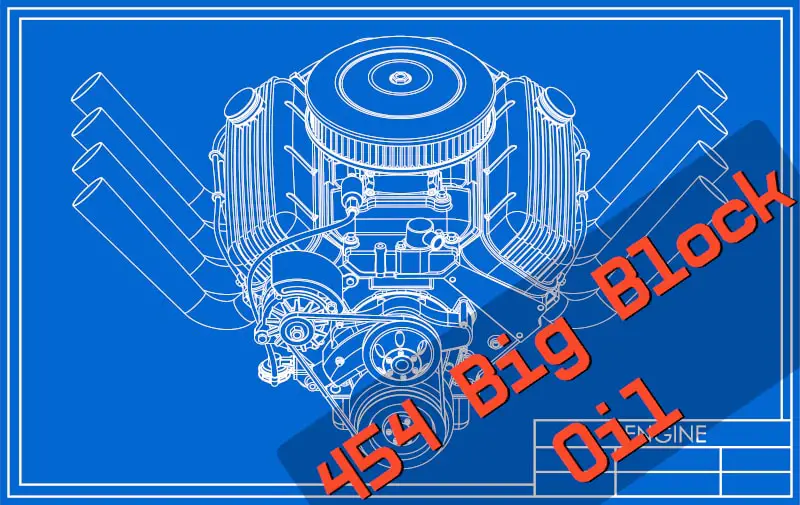 What's the difference between regular oil and high-mileage engine oil?
It all boils down to the actual formula. High-mileage motor oils are engineered with more cleaning and conditioning agents. This helps to remove sludge and prevents the accumulation of thick deposits. High-mileage formulas typically contain viscosity modifiers to prevent oil breakdown. This means the oil is more durable and doesn't 'thin' or 'wear out' easily under heavy-duty use.
When it comes to those conditioning agents, there's a valid reason for that. Even older motors are operating under extremely light tolerances. As the engine ages, the seals, gaskets, rings, and other non-metal parts also begin to decay. This is why high-mileage oils contain higher and richer levels of conditioning agents. The formula restores and rejuvenates the various seals and gaskets in the motor to prevent small oil leaks from getting worse.
The Best Motor Oils for 454 Motorhomes
With a variety of full-synthetic or synthetic blend motor oils, it's getting harder to choose which is best for your motorhome. But as a rule of thumb, it's always best to read the owner's manual. In most cases, it's not about choosing which brand. What's more important is choosing the right viscosity or oil weight.
1. Valvoline High Mileage Synthetic Blend
Sale
Valvoline High Mileage
MAXLIFE TECHNOLOGY PREVENTS engine breakdown with 40% better wear protection than the industry standard
REFRESH AGING SEALS AND PREVENT LEAKS with seal conditioners
REDUCE SLUDGE, DEPOSITS, CORROSION, AND RUST with added detergents – keep motors clean inside
One of our favorites is Valvoline High Mileage Synthetic Blend motor oil. Valvoline also has a full-synthetic, high-mileage blend. But the synthetic blend is more affordable while offering almost the same level of protection.
The oil is formulated with a thick and durable layer of anti-wear film to prevent engine breakdown. It literally coats worn-out moving parts to offer better wear protection in tougher driving conditions. The oil also has premium seal conditioners to help seal existing leaks and prevent small leaks from getting bigger. Meanwhile, Valvoline infused superior antioxidants to resist oil breakdown.
Valvoline High Mileage Synthetic Blend is formulated with MaxLife technology using a careful blend of synthetic oil and premium base oil.
Along with a healthy blend of friction modifiers, anti-wear additives, and seal conditioning agents, Valvoline High Mileage will clean and rejuvenate your 454 big-block.
Additionally, Valvoline's High Mileage Synthetic Blend is also available in SAE 0W-20, 5W-20, 5W-30, 10W-40, and 20W-50. This means it's not only ideal for your Chevy 454, but it's also ideal for a wide range of high-mileage engines from Japanese, European, or other domestic cars.
Pros
MaxLife Technology protects older engines from premature breakdown
Seal conditioners prevent oil leaks
Anti-wear agents offer durable protection from extreme heat or cold starts
Downsides
Not as long-wearing as full synthetic engine oil
 Pro tip 
–
Read the full Valvoline High Mileage Motor Oil Review
2. Royal Purple HMX High Mileage Motor Oil
Royal Purple
Specifically Designed To Minimize Wear And Restore Lost Performance In Engines With More Than 75,000 Miles
Formulated With Robust Zinc/Phosphorus Anti-Wear Compounds Combined With Royal Purple'S Proprietary Additive Technology
Hmx Is Chemically Enhanced To Revitalize Hardened Seals, Reducing Oil Consumption Common In High-Mileage Engines
Let's throw in a wildcard into the mix. Royal Purple HMX is not the cheapest high-mileage motor oil in this list. In fact, it's one of the most expensive oils for high-mileage engines. But of course, you're getting more features for the money and one of them is the unique color.
Royal Purple motor oil has a deep purple color, which is unique among other engine oils in the market today. But more than a novelty feature, Royal Purple HMX is formulated with a unique blend of zinc/phosphorus anti-wear additives. Also, HMX is chemically enhanced with Royal Purple's proprietary Synerlec additive technology. This allows the oil to protect against wear while restoring lost engine performance. Additionally, Synerlec technology features an ionic attraction to metal parts. This means the anti-wear additives can literally cling to metal parts while creating a film of oil to minimize start-up wear.
What's more, Royal Purple HMX is a fully synthetic high mileage motor oil. This means superior protection against cold starts and extended drain intervals. We all know full synthetics last longer than conventional motor oils and upgrading to full synthetic might save you money on oil changes.
Royal Purple is highly recommending HMX 10W-30 motor oil to Chevy 454 motorhomes with 75,000 miles or more on the odometer. This product meets API Service SL requirements for gasoline engines.
Pros
Exceptional anti-wear additives protect against cold starts
Excellent corrosion protection
Full synthetic blend means extended drain intervals
Removes harmful engine deposits and promotes longevity
Downsides
It's more expensive than other motor oils
Bonus: We wrote a full review on the Royal Purple High Performance oil here. It's a similar blend to the High Mileage oil so it may help you in your decision.
3. Castrol GTX High Mileage
Castrol GTX
Superior detergency that helps prevent deposit build up
Superior oil burn off protection versus leading conventional oils
Seal conditioners help reduce leaks; Bottle Color: Green
Castrol has a different take on high-mileage motor oils. The company understands that phosphorus is necessary to enhance the anti-wear capabilities of motor oil. Yet, older engines or high-mileage vehicles may not enjoy motor oil with higher formulations of phosphorus. For starters, it may harm the catalytic converters in the long run.
To address this concern, Castrol went back to the drawing board and came up with Phosphorous Replacement Technology.
This unique form of 'liquid engineering' allowed Castrol to come up with synthetic blend motor oil with less phosphorus while still maintaining excellent wear protection. The result is Castrol GTX High Mileage.
According to Castrol, GTX High Mileage is formulated for vehicles with more than 75,000 miles on the odometer. It helps extend the life of your emission system while offering superior protection against sludge build-up. The oil also contains advanced additives to cut engine wear and deliver better fuel economy.
Best of all, Castrol GTX High Mileage is more affordable than fully synthetic motor oil. But it's not only ideal for your 454.
Castrol offers GTX High Mileage in SAE 5W-20, 5W-30, 10W-40, and 20W-50, so it's great for a wide array of foreign or domestic vehicles with older engines.
Pros
Designed for vehicles with more than 75,000 miles
PRT (Phosphorus Replacement Technology) prevents long-term catalyst damage
Fights sludge and engine contaminants
Advanced oil additives resist engine wear
Downsides
Not as durable as full synthetic motor oil
4. Pennzoil High Mileage Motor Oil
Pennzoil High Mileage
Conventional High Mileage 10W-30 engine oil specially formulated for new or late model SUVs, light vans and trucks, and passenger cars
Recommended for vehicles with over 75, 000 miles
Helps prevent sludge and other damaging deposits
When it comes to price, it's hard to ignore Pennzoil High Mileage Vehicle motor oil.
We're not talking about synthetic blend or full synthetic. Pennzoil High Mileage is formulated using conventional base oil. Conventional complements motorhomes with a 454 Chevy big-block motor. Despite being a conventional blend of oil, Pennzoil High Mileage 10W-30 is one of the best choices for older Chevy big block motor oils.
Pennzoil High Mileage 10W-30 motor oil is blended using a proprietary formula with Active Cleansing Agents. The formula cleans engine sludge for smoother performance. As well as prevents contaminants from building up. It's engineered to rejuvenate worn-out seals while reducing oil consumption.
Pennzoil High Mileage meets or exceeds API SN requirements by providing extra protection against harmful cold starts and stop-and-go driving. According to Pennzoil, it has the ability to clean up to 40-percent of engine sludge in the first oil change. If you're dealing with a neglected 454, this motor oil will get rid of engine sludge while providing continuous cleaning up to the second oil change.
Pros
Enhanced protection for worn engine parts
Conditions engine seals and prevent oil leaks
Protects against oil burn-off
Maintains a clean and smooth-running engine for miles to come
Downsides
Conventional blend means more frequent oil changes are required
5. Shell Rotella T6 Full Synthetic Oil
Shell Rotella T6
Full synthetic 5W-40 diesel engine oil with Triple Protection Plus technology protects against wear, deposits, oil breakdown, and improves low-temperature flow
Exceptional wear protection for longer life in a wide range of heavy-duty engine applications — from pickup trucks to tractors to semi rigs
Enhanced fuel economy capability of 1.5 percent without compromising engine protection or durability (compared to 15W-40 oils)
It so happens Shell Rotella T6 Full Synthetic is also one of our favorites. It offers the protection and durability of full synthetic motor oil at a lower price.
Rotella T6 is formulated with Shell's proprietary Triple Protection Plus to meet and exceed API CK-4 performance standards.
And yes, we're not losing our minds here. We know Rotella T6 is formulated for diesel engines, but did you know it's also ideal for motorcycles and gasoline engines? All Rotella T6 variants are rated API SM and are good for pre-2011 gasoline engines equipped with catalytic converters.
Rotella T6 Full Synthetic Diesel Oil is also sold in SAE 0W-40, 5W-40, and 15W-40. If you'll ask us, the a great choice for your old Chevy 454 is Rotella T6 5W-40. It offers better protection during cold starts in freezing weather compared to 10W-30. It also protects against higher heat when climbing or idling for long periods.
According to Shell, Rotella T6 offers increased levels of protection against engine wear compared to other API CJ-4 synthetic motor oils. It keeps the engine clean and prevents the formation of contaminants or soot via multi-functional additives.
And if enthusiasts trust Shell Rotella T6 motor oil to protect their machines, there's no reason it won't protect your trusty ol' big block 454.
However, if you are nervous about the "Diesel Engine" rating, don't be afraid to skip this one. There's plenty of other good oil choices for your 454 RV 🙂
Pros
Great for heavy-duty diesel and high-performance gasoline engines
Better shear stability in both hot and cold weather
Full synthetic formula means more miles in every oil change
Downsides
Not available in SAE 10W-30
 Pro tip 
–
don't miss our Shell Rotella T6 review
Common Questions Answered: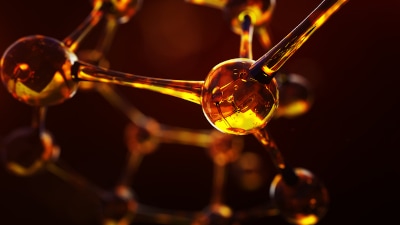 When should I start using high-mileage motor oil?
It wasn't too long ago that 50,000 or 60,000-miles was already considered high-mileage on a regular car. But now, people are expecting engines to last longer than that. In fact, some gasoline-powered Japanese motors from Honda and Toyota are known to last way beyond 250,000 miles.
But if your 454 motorhome has 75,000-miles or more under its belt, you might try switching to high-mileage engine oil. If you notice oil drips after parking your RV overnight, using high-mileage engine oil might get rid of those pesky leaks.
But remember, if you're dealing with worn-out gaskets, the best thing to do is to drain the oil and repair the leak before pouring a fresh batch of oil.
There are other symptoms, too.
If the engine is getting louder (especially when accelerating) or if you hear rattling noises despite using higher octane fuel, switching to high-mileage oil could solve this.
Read about the average cost of an oil change
What is the recommended oil viscosity or SAE rating for Chevy 454 big-block engines?
If you can't find the owner's manual, General Motors highly recommends 10W-30 oil for the 454. You can choose either a synthetic blend of fully synthetic oil as long as the SAE rating is 10W-30. Read more about Synthetic vs Conventional motor oil here.
Can I use a different weight oil for the 454?
You can, but there's no telling what effect it will have on your engine. We have friends in the garage who use 10W-40 motor oil for higher-mileage 454 big blocks. Some say it reduces oil consumption, while others say the thicker consistency affects the flow of the oil in cold weather.
Pro Tip
Read this guide if you ever get a stripped oil drain plug
When should I change the oil in my 454 motorhome?
It depends on what type of oil is currently inside the motor. If you're using conventional oil, it's a good idea to change the oil every 3,000 to 5,000 miles. But in this day of synthetic blend or full synthetic engine oils, you can go as long as 7,500 to 8,000 miles before needing an oil change.
The best way to find out is to inspect the oil dipstick regularly. If the oil has a nasty smell or has a burnt dark color, it may be time to have an oil change. And make sure you don't add too much oil!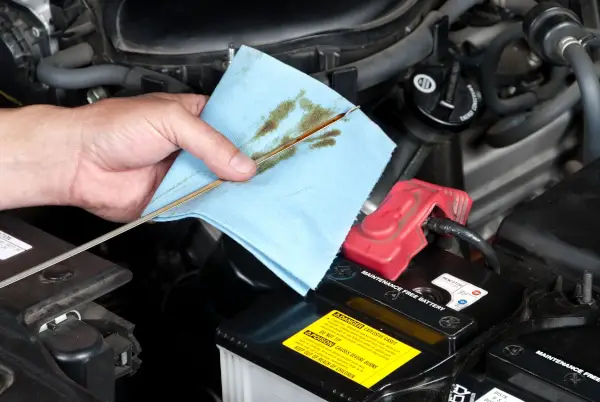 Conclusion
If we had to choose, we'd pick the Valvoline High Mileage and Royal Purple as the best motor oils for 454 motorhomes. The Valvoline has some of the highest customer ratings around and is also one of the lowest priced. The Royal Purple, while the most expensive, is one of the best performing oils you can buy for nearly any vehicle (gasoline or diesel). There's a reason their oil cost nearly twice as much.
However, the Pennzoil High Mileage and Castrol GTX are both excellent choices for higher mileage vehicles. They're also easier on the wallet!
But if you can afford it, Royal Purple HMX is the highest quality oil for 454 engines that I've used.
Motor Oil detail sources:
https://rotella.shell.com/en_us/products/full-synthetic-and-blend-oil/t6-full-synthetic.html
https://team.valvoline.com/diy/product-tools/valvoline-high-mileage-motor-oils
https://www.pennzoil.com/en_us/products/blends-conventional-oils/high-mileage.
https://www.castrol.com/en_us/united-states/home/motor-oil-and-fluids/engine-oils/motor-engine-oil-brands/castrol-gtx-brand/castrol-gtx-high-mileage.html#tab_10w-30
http://www.royalpurple.com/product/hmx-high-mileage-motor-oil/