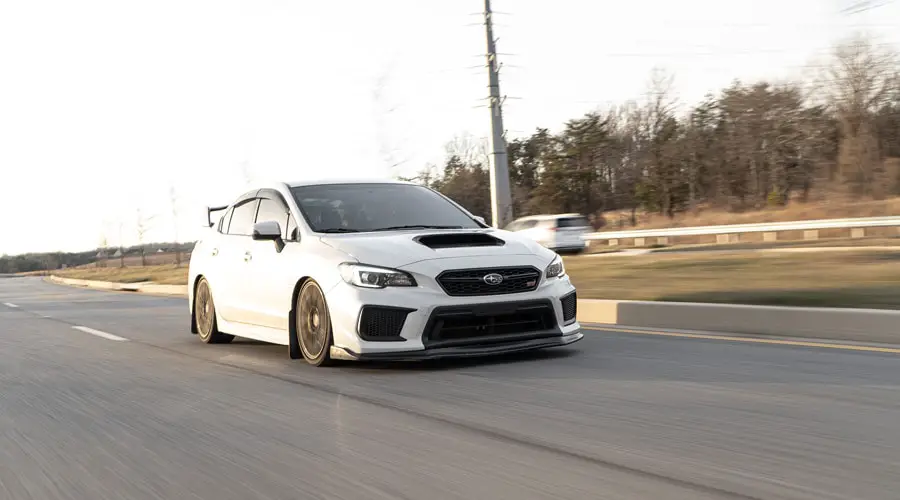 Source: pexels.com
All our vehicles come with preinstalled factory settings on the ECU (Engine Control Unit) that dictate their performance abilities. These settings tend to be conservative in nature and don't allow the vehicle to perform to its fullest abilities. But most drivers won't give these settings a second thought as they are quite content driving along as prescribed by the manufacturers.
Those who aren't interested in enhancing their vehicle's performance are content with watching the speedometer and gas gauge for their need-to-know information but there is so much more data that can be read and used to enhance a vehicle's performance. Gas and speed are only the tip of the iceberg. There are no hidden secrets in vehicles. You may have questions because you lack the data you need but if you can get answers, you can unlock the potential of your engine.
Using a Cobb Tuning Accessport for your Subaru WRX lets you improve daily performance while ramping up your horsepower in a single, quick flash. It's easy to do and you will notice a change the next time you're out on the road. This isn't just for cars that are on the road for weekend driving but for daily driving as well.
Benefits of a Cobb Tuning Accessport
For Subaru WRX drivers, boosting your performance makes your car even more enjoyable to drive. Purchasing a Cobb Tuning Accessport means you can give your car a boost without a lot of problematic or complicated work. Use its Stage 1 MAPerfomance Pro Tune to enhance the stock set up you have been driving with daily. Your vehicle will benefit from 59 Horsepower and 53 pounds of wheel torque when you are at 93 Octane. A step up from your factory settings.
While there are other ways to get better engine performance, you won't find one this simple. You not only get better overall engine performance but you can also monitor engine metrics along the way. A Cobb Tuning Accessport lets you do it in real-time. This stylish looking monitor is easy to mount in the car and is adaptable to your interior. You can choose a bezel to match.
The Cobb Accessport is stylish but it does amazing work. It is top of the line when it comes to processing power, memory, and storage. Track up to six parameters at once, right from the ECU. Include your 0-60 time, shift lights, and trouble codes just to name a few. This goes far beyond the basic speed and gas gauge.
The Cobb Tuning Accessport for your Subaru WRX is easy to plugin and get working but you can also work with it online to set it where you want. Connect it to your computer, PC, or Mac and manage your maps, download data logs, and make choices for future tunes. You can access any troubleshooting you need to do online as well.
Features of the Cobb Tuning Accessport V3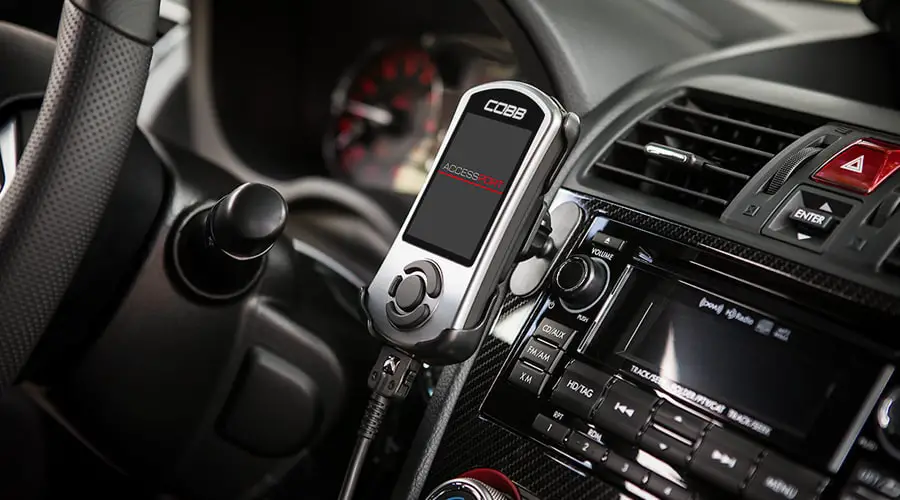 Source: cobbtuning.com
The most up to date version of the Cobb Tuning Accessport is the V3. It's perfect for Subaru WRX or WRX/STI models right up to the 2020 version. Many features allow for easy performance upgrades.
Updated firmware that is for WRX and WRX/STI models up to the year 2020
Easy to install and setup. Everything is included so no extra parts or worries. On-screen instructions are simple, straightforward and make finding your vehicle in the system a breeze. It also shows available maps with no confusion.
If you need to uninstall the Accessport, it is simple to do. Reset your ECU to its earlier settings by simply choosing the Uninstall option from the main menu.
Newer cars mean new trouble codes. The Accessport reads your engine's trouble codes and diagnoses the problems quickly and efficiently then clears them when resolved. Having this option means fewer costly trips to your dealership.
Switch up your maps with ease. You can have as many as 100 maps on your Accessport from the OTS map database or from the Cobb tuner you prefer. Having this access means you can switch between them easily as you need them.
Your Accessport can be used as a gauge to watch boosts or any live data you want to It pulls info right from the ECU for real-time monitoring and information.
Accessport gives you all the data you need. It records multiple channels at once so you can evaluate the data with an in-depth study of your engine performance. It stores up to 10 hours without any issues.
If you are all about measuring performance, there is very little that you won't find with this Accessport. You can measure your Subaru's 0-60 time, 60' and ¼ mile ET along with trap speed just to name a few.
This device lets you set a shift light so you can customize your RPM Warning lights to shift perfectly each time.
The AP Manager is perfect for doing whatever out of car work you need. You can use a PC or Mac to manage your maps, download data that has been recorded, or simply update your Cobb Accessport.
Final Thoughts
If you are looking to make your Subaru WRX a better daily drive, the Cobb Tuning Accessport will do just that. It is easy to use and ups your Subaru's performance, offering easy access to data and real-time monitoring. With a little bit of research and some easy install tips, your Subaru's performance will above and beyond the conservative stock install.