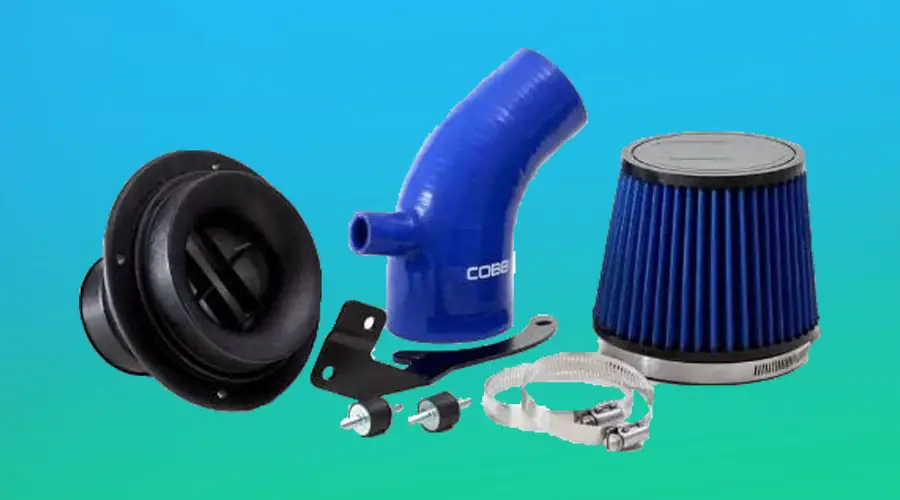 This Cobb Intake SF Tuning Black and Airbox looks amazing and has some great benefits derived from both a short ram intake and cold air intake. There are no negatives to the system due to its design. You get good performance with optimal flow while keeping turbulence to a minimum. This means you have fewer engine management issues overall. While the Cobb website offers a lot of details about this product, there are a lot of questions that come up regarding specific details and personal install experience.
Common questions answered
Here is a list that may offer some more information above and beyond the website.
1. Q: If my car's intake has lots of leaks and I order this, do I need to buy anything else other than the Accessport so my vehicle will run properly?
A: The Accessport is all you need to get running. Nothing else should be needed.
2. Q: What horsepower increase will I see from my 2010 WRX with a CAI and box?
A: You should be seeing around a five to 10 HP increase with a tune.
3. Q: Is it ok if I only purchase the intake and don't buy the box and then run it that way?
A: While you can install the intake and not the box, this may cause problems. Without the box, you're pulling in hot air from the engine which leads to the possibility of power loss. So, the answer is yes, you can but it is not recommended.
4. Q: In some fitment guides, it does not show the Forester XT but the Cobb site shows that it is the same for both the FTX and the WRX. Are these the same product or have I somehow misread the information? I would hate to buy it and be incorrect.
A: Yes, this product will work for your vehicle. It is good for 2009-2013 Forester XT's.
5. Q: If I buy the Cobb SF Intake, can I install it without buying the Accessport? And if that is ok, do I have to get my car tuned after I install the intake?
A: You are fine to install the intake without having the Accessport but you will need a pro-tune afterward.
6. Q: I don't have a good grasp of whether or not to use oiled filters. I've heard they can be bad. Can I get a dry filter rather than oiled with this product? Will that work as well?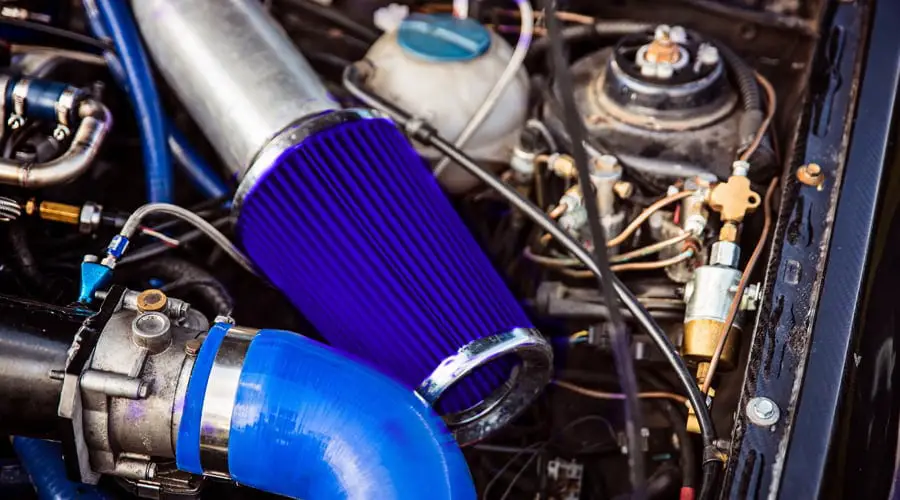 Source: canva.com
A: You will only be able to get the product with the Cobb's SF filter that's oil-based. You are correct that you don't want too much oil so make sure it isn't over oiled. If it doesn't have too much, you shouldn't have any problems. This answer is also based on the assumption that your vehicle is tuned for the new intake.
7. Q: Why should I install this intake over the stock intake that's already in place?
A: There are more than a few benefits of installing the Cobb intake. It is less restrictive than the stock intake allowing more air to come in. The airbox is made of metal which means you are also going to lower the intake temperatures. Both these things will give you better performance overall as well as prolonging the life of your engine. Make sure it's tuned properly to optimize the performance. You should see and feel a significant difference from your stock intake.
8. Q: I have noticed that there has been an increase in noise now that the Cobb SF intake and airbox are installed. Is that because of the figment issues with the airbox? Can I fix it by sealing the connector with duct tape or some other tape that is usable?
A: You don't have to seal anything at all. The increased noise is happening because there is a higher flow of the whole intake system. With this, the noise output is going to increase as well.
9. Q: I've noticed that some intakes are legal and others that aren't. The SF one is, and the Big SF isn't. Why?
A: The answer is pretty simple. The ones that are not legal have not passed the CARB (California Air Resources Board) requirements. All our parts have to meet the standards set by local governments.
10. Q: I have just purchased an Accessport and was concerned that if I installed this intake system, it would damage my engine. I live in a cold climate and the winters get fairly bad.
A: This is a good question because people don't often ask about the weather and temperature. Cold air can be problematic as it is denser than warm. If you have a turbo car that's been upgraded to increase airflow, you may end up over-boosting due to the cold. This is hard on your engine but it doesn't mean you can't install it, though. The simplest way to prevent the issue of harsh weather and cold air is to flash the LWG (Low-Wastegate) version of the map that you have running on the vehicle. These maps are specifically adjusted to prevent over boosting in cold weather.
A second thing you can do is just be careful of your general driving habits. If you aren't putting a load on your vehicle, such as pulling heavy trailers up hills, then you may be fine with an NRG (Normal Wastegate) map. Heavy loads are going to cause issues though with the NRG. You can always decide to tune your vehicle each season to meet the weather of that particular time. That tends to be the more expensive option and more than you actually need to do.
Check out more of our Cobb guides: