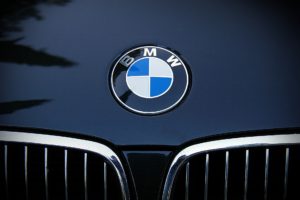 How to Choose the Best OBD2 Scanner for BMW
| # | Preview | Product | Rating | Price | |
| --- | --- | --- | --- | --- | --- |
| 1 | | BlueDriver Bluetooth Pro OBDII Scan Tool for... | 38,539 Reviews | $119.95 | Buy on Amazon |
| 2 | | Carly Universal Adapter - The Ultimate OBD Adapter... | 532 Reviews | | Buy on Amazon |
| 3 | | OBDLink LX OBD2 Bluetooth Scanner for Android and... | 5,877 Reviews | $89.95 | Buy on Amazon |
| 4 | | Car WIFI OBD 2 OBD2 OBDII Scan Tool Foseal Scanner... | 3,196 Reviews | $19.99 | Buy on Amazon |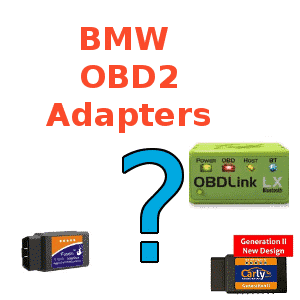 BMW cars are the ultimate driving machines, but even the best machines are prone to mechanical breakdowns. As the years go by, or as you use your BMW, the car is exposed to the harmful elements of the road. You also have to think about the weather. Can you imagine what road salt can do the undercarriage of your BMW, or how tropical heat might affect the electrical components of your car? If you need to work on your beloved Beemer, then you need to use the best OBD2 scanner for BMW.
If you just bought a used BMW (or if you are planning to buy one), then you have to pay particular attention to the general condition of the vehicle. Check engine lights on a BMW are not uncommon. And when it happens, the car usually needs the attentive care of the dealership, which means you're going to spend a ton on money to get the trouble fixed.
German cars are very well made. There's a reason why these cars are so expensive, and that reason is made apparent the very moment you slip inside the cabin. The materials used for the interior are top notch, the driving position is excellent and the ride is sporty yet comfortable enough to use in the urban environment. They are pretty refined, too. But you know what they say about expensive cars: they are expensive to fix. When something goes wrong, you can expect a hefty repair bill.
Editor's Value Pick: The Foseal OBD2 Scanner
But there is a way to save money on repairs. If the check engine light comes on, you should purchase an OBD2 scanner for your BMW. This simple device will help you to scan, read, diagnose and erase the specific error codes in your BMW. Remember, BMW cars are like computers with wheels. Each and every area of the car is monitored by the CPU, so they are complicated to fix. Dealers use a BMW-specific OBD2 scanner to do the job, but these tools are very expensive and can usually cost thousands of dollars. Being the smart mechanically-inclined person that you are, you know that you need the best OBD2 scanner for BMW that you can afford… And luckily these devices can be had for less that the cost of an oil change!
The good news is you don't need to buy an expensive scanner to get the best BMW obd2 scanner. We will give you a short list of tried and tested OBD2 scanners for BMW vehicles, along with a few helpful tips so that you can buy yourself the best OBD2 scanner for BMW.
Bluedriver – Best all around OBD2 adapter
Carly WiFi – Our favorite BMW OBDII adapter
OBDlink 427201 – The best bluetooth OBD2 BMW scanner
Foseal – Best BMW scanner for the price
1. Bluedriver
Bottom Line
The Bluedriver is our top pick for BMW scan tools. This beast of a scanner works with most BMW series and works with Android AND iPhone over Bluetooth
I'll be honest with you. We've been using a lot of OBD2 adapters since we started this website, but there's one that we keep coming back to. The Bluedriver.
This adapter beats out all the cheaper scanners in reliability, speed, and ability to pull codes. It pulls Enhanced codes, transmission codes, uses Mode 6, and captures Freeze Frame Data.
Don't take my word for it though. 10,000+ people on Amazon vouched for this adapter.
Pro tip
–
To see exactly what codes the Bluedriver pulls for your BMW, plug in your Model and Year on their website: Bluedriver supported vehicles
Chrisfix even did a video review guide on this adapter. Check it out below.
2. Carly WiFi
Bottom Line
With a 20 pin adapter, you can connect to most BMW 1,3,5,6 etc series. Diagnose and fix the root cause of that CEL on your beloved BMW. With the Carly app, you can do a lot more than just monitor sensor data!
2020 update: We moved this Carly scanner down to rank #2 because Carly released a new model and made the old one obsolete. We're not a big fan of the new model, but it's one of the only adapters with an app specifically for Beamers.
If you've been looking for an OBDII scanner for your BMW, you've likely heard of the Carly. The Carly really shines with it's app. The Wifi Adapter  worked well in our tests, but the Carly app really brings it to life. If you want to unlock the full potential of your loved BMW, look no further!
From running a full health scan, to folding the mirrors when you lock the car, the Carly has got some awesome features. You can also turn on welcome lights, set your speedometer to digital and turn warning lights off or on (like temperature, etc). See a full list here.
3. OBDlink 427201
Bottom Line
Wireless connect your Android using Bluetooth and sync up to your BMW. View live engine and sensor data. Read and Clear CeL lights! Utilizes an advanced ELM327 chip making it more reliable and faster than cheap China scanners.
This relatively simple device is one of the best Bluetooth-powered OBD2 vehicle scanners for BMW vehicles. The ScanTool 427201 will transform any Android smartphone or tablet into a professional-grade automotive scan tool. Keep in mind, however, that this device is NOT compatible for Apple and iOS devices, since Apple products use a strict Bluetooth connection policy.
The ScanTool 427201 OBDLink LX Bluetooth is easy to use. It installs in virtually seconds, and it incorporates a hacker-proof wireless security protocol. Simply download the OBDLink app on your wireless device and you're good to go. If you prefer using a third party app like Torque or DashCommand, it's good to know that the ScanTool 427201 can accommodate your needs as well. It also has a brilliant power-saving feature that won't drain your car's battery, even if you leave it plugged into the diagnostic port.
This small yet powerful scanner provides maximum vehicle coverage, and works on all 1996 and newer cars including light trucks sold in the USA. It is 4x faster than other Bluetooth scanners, so you can quickly perform specific tasks instantly, with no discernible lag. The ScanTool 427201 costs less than $$ when we wrote this review, and might be the best OBD2 scanner for BMW vehicles that we've tested.
4. Scan Tool V1.4 Diagnostic Tool
(2020 update. We've chosen to remove this scanner from our list and replaced it with the Bluedriver.)
4. Foseal
Bottom Line
Low cost OBD2 scanner! Connects to your BMW using your iPhone OR Android. Scan, Clear and reset codes!
Finishing out our list of the best OBD2 scanners for BMW is the Foseal WiFi Wireless OBD-II Mini. This scanner is a great tool and a very popular code reader. It also works great on BMW!
This tool is perfect if you want a wireless OBD-2 scanner that will work on Apple or iOS devices. It is designed to work perfectly on the iPhone 6S, iPad4 and iPad mini, but it also communicates well with Windows and Android. This BMW vehicle scanner offers a multifaceted approach to vehicle repair, as it can work on all your wireless devices.
The Foseal can read diagnostic trouble codes, including generic and manufacturer-specific codes. But it goes a little further by giving you the ability to search for the meaning of the trouble code using the ieGeek database. From there, you can access more than 3000 generic code definitions so you can quickly determine the cause of the check engine light on your BMW.
This magnificent device will also work on all known OBD2 protocols, including CAN-BUS, so you can use this on other model cars as well. For the price, the Foseal Wifi Wireless OBD-II Mini is hard to ignore.
List of OBD2 Protocols for BMW Vehicles
Lets get started with the OBD-2 basics…. All vehicles manufactured in 1996 and onwards are OBD2 (OBD-II) compliant. However, they don't necessarily use the same OBD2 protocols. The same can be said for your BMW. And to make matters more complicated, BMW also uses manufacturer specific codes. If you're not sure what protocol your BMW is using, you can consult our list of OBD2 protocols for BMW vehicles:
BMW 3 Series OBD2 Protocol
2001 to 2005 E46 (except M3): ISO9141/2
2005 to 2008 E90/E92/E93: OBD2 – CANbus
2008 to 2012 E90/E92/E93: OBD2 – CANbus
Note: the 2001 to 2006 BMW M3 E46 is not OBD2 compliant.
BMW 5 Series OBD2 Protocol
2003 to 2010 E60: OBD2 – ISO9141/2
2005 to 2010 M5 E60 and M6 E63: OBD2 – CANbus
2010 onwards F10: OBD2 – CANbus
Note: The 1998 to 2003 BMW M5 is not OBD2 compliant.
BMW Z4 OBD2 Protocol
2003 to 2008 Z4: OBD2 – ISO9141/2
BMW 1 Series OBD2 Protocol
2004 to 2006 E87: OBD2 – ISO9141/2
2007 to 2011 E87: BMW PT6 CANbus
2007 coupe/cabrio E81/E82/E88: OBD2 – CANbus
2011 F20: OBD2 – CANbus
Remember: The list of BMW OBD2 protocols is for reference only. You should check under the hood or consult the service manual to determine the specific OBD2 protocol of your BMW.
What is the best OBD2 Scanner for BMW?
After determining the OBD2 protocol, you can now move forward on finding your best OBD2 scanner for BMW. You can choose a wireless scanner that is powered by either Bluetooth or Wi Fi, or you can choose a more traditional wired scanner depending on your preference. Of course, since we are talking about saving money here, you also need to consider the cost of the scanner.
Final Thoughts
BMW vehicles are a blast to drive, but they can be quite tricky to diagnose when the check engine light comes on. Make sure to determine the OBD2 protocol of your BMW before buying a vehicle scanner so you can avoid compatibility issues. Also, check if your BMW uses the 20 pin out. You might need to pickup an adapter! And don't skimp on doing the proper diagnoses. Buy the best BMW obd2 scanner that you can afford, and your Beemer will thank you! If you choose any of these scanners, make sure to get the right app for your phone. We suggest looking into Torque for Android or BlueDriver for Apple iPhone
-Matt