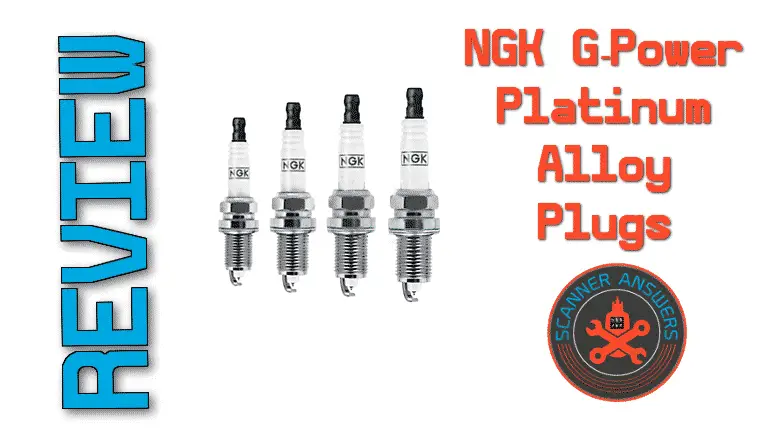 Are the NGK G-Power Platinum plugs right for you?
Howdy there! I'm Mike from ScannerAnswers and you better buckle up because today we're talking about an important part of your car/truck…
Spark Plugs.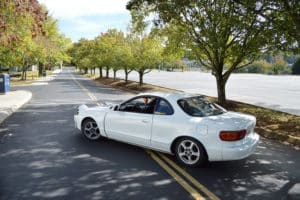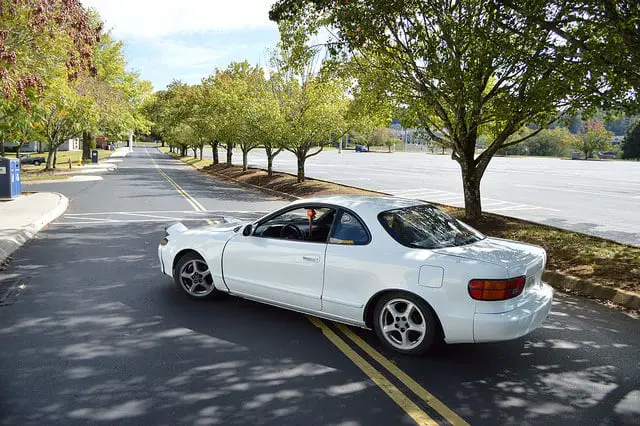 Now why should you care?  Let me tell you about my first car. It was a white 1990 Toyota Celica with those fancy five spoke black wheels and a sick spoiler. I drove that thing like I was Vin Diesel in Fast and the Furious. Everything was great until one day, that little four cylinder 95HP engine just wasn't tearing up the streets like I wanted…. After a little help from my dad, we found out that I needed a new set of spark plugs and wires. After slapping in some Moroso 8.65mm racing wires (I don't honestly remember what wires I used :P) and platinum spark plugs, Bam! all 95 horses were back to tearing up the streets.
I learned an important lesson on that cool, autumn afternoon…
Spark plugs are a lifeline to a smooth running engine. Make sure you replace them on schedule.
For the average motorist, spark plugs are simply small pieces of insulated copper and metal that creates multiple sparks inside the motor. The spark burns the air and fuel mixture, which in turn will push the piston downwards to create power. No fuss, no complications.
But spark plugs have been changing with the times. If you want to try a better set of spark plugs for your car, it's time to upgrade to platinum or iridium spark plugs. Besides the longer service life, platinum and iridium plugs are engineered to improve emissions and fuel economy.
The biggest misconception on platinum or iridium spark plugs is that they can magically transform your car into the General Lee.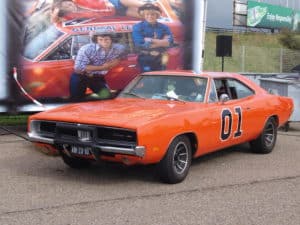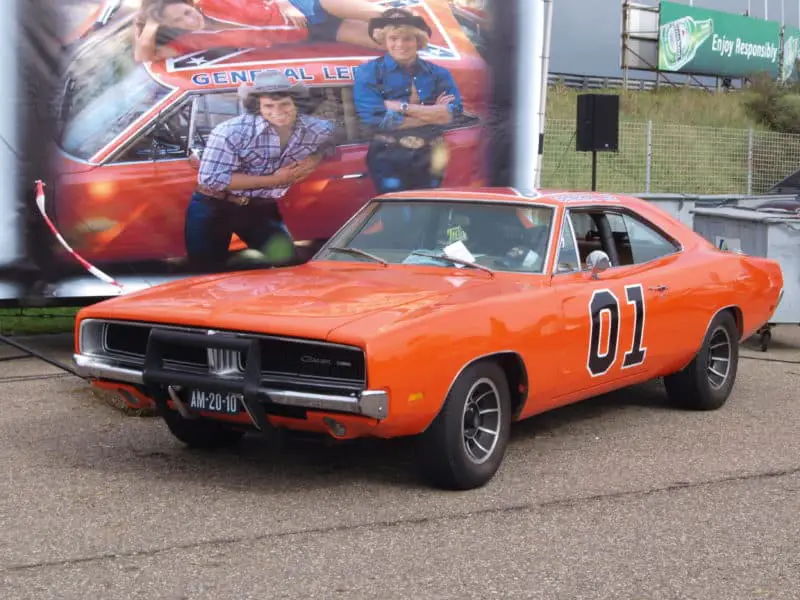 Okay, maybe not QUITE that awesome…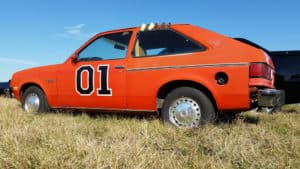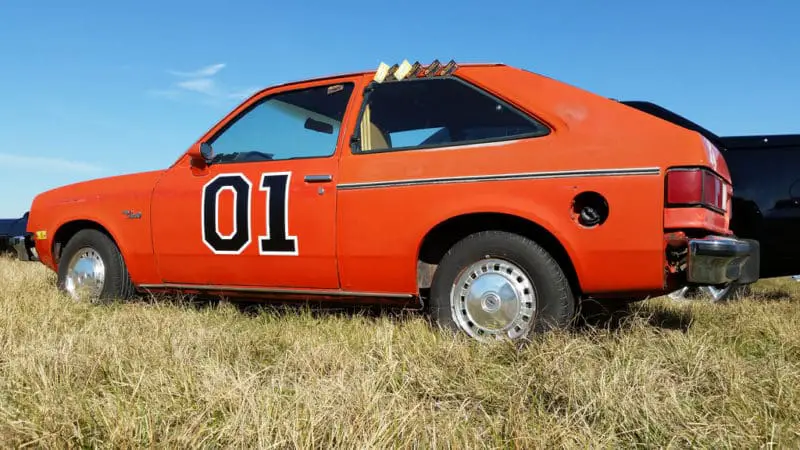 In truth, the single best reason to buy a new set of platinum spark plugs is to extend the service life of the plugs without sacrificing long-term engine performance.
This is my review of the NGK G-Power Platinum Alloy Spark Plug, is sold as a set for less than [see price on Amazon].
The NGK G-Power  is the perfect set of spark plugs for my old and trusty 2004 Ford Crown Victoria. I still enjoy the power and torque of the 4.6-liter V8 motor on my Crown Vic, but I am thinking about selling it in a couple of months and buy a more fuel-efficient compact instead.
Why the sudden change of heart? First, I am moving closer to the city so I will need a smaller and more efficient vehicle. (The commute to the shop is killing my wallet!) Next, my Crown Vic is getting long in the tooth and maintenance costs are getting more expensive each time. Lastly, I won't have a garage (at least in the short term) so having a smaller car will make it easier to squeeze in the tightest of parking spaces.
Bottom Line
GPower platinum spark plug is designed to improve fuel mileage and decrease emissions! Win-Win in our book
Features of the NGK G-Power Spark Plug
These plug's main selling point is that they reduce emissions and help you "go green." G-Power… Green Power?
The NGK G-Power TR55GP spark plug is equipped with a fine platinum tip that is touted to reduce the required voltage of the plug. This equates to faster starts, better acceleration, and lower emissions along with significant improvements in fuel economy.
Platinum spark plugs are designed to be tough and durable even under extreme heat. The NGK Power is manufactured using trivalent metal plating to enhance the anti-seizing and anti-corrosion properties of the spark plug. In this regard, NGK G-Power spark plugs should be installed dry without using an anti-seize spray. Applying anti-seize will do more harm than good since it acts as a lubricant and will alter the torque values of the plug by around 20%.
Test Drive and Review
I have a colleague who installed NGK G-Power plugs to his 1999 Chevrolet Suburban Vortec 350. He managed to wring out an extra 2 mpg from that old small block engine. He told me the spark plugs were flawless and he never had any performance issues whatsoever.
That was the reason why I was looking forward to testing the NGK G-Power spark plugs in this review. My old Crown Victoria has 120,000 miles under its belt so I figured that upgrading to a set of platinum spark plugs might reinvigorate the tired V8 motor. I'm currently averaging 15-16 in town and 20-23 on the highway… Not the worst, but a new set of plugs can't hurt!
The Results Are In!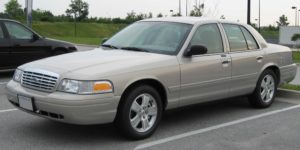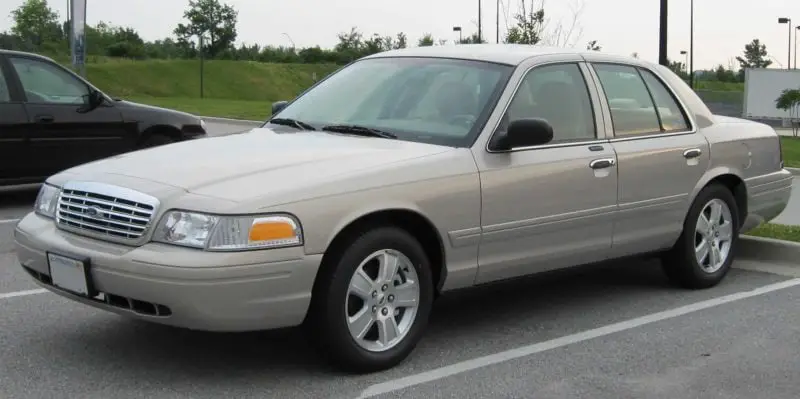 After changing the oil, I removed the old AC Delco conventional spark plugs (part #: 17873-09006498) and proceeded to install my new set of NGK G-Power spark plugs. I started the car to warm the engine for a couple of minutes. This also gave me the time to inspect for any oil leaks on the drain valve and oil filter.
As the engine was idling in the background, I did notice a slight improvement in engine noise. When I drove off and stepped on the gas, the throttle response was slightly better as well. The acceleration wasn't brutal in any way but the car felt a bit lighter due to the better engine response.
I did notice a 1-2 mpg gain in fuel economy. Okay, maybe not the largest difference, but it's not bad! I am used to getting around 16 to 18 MPG on any given day. After upgrading to the NGK G-Power spark plugs, my fuel economy is hovering in the 17 to 19 MPG range, so I guess that's good enough to put a couple bucks back in my pocket!
Conclusion
Grab a set of NGK G-Power from Amazon: Right Here!
I am pretty confident that the NGK G-Power spark plugs will last for many thousands of miles until the time I sell my trusted steed.
I give them 5 stars – a Solid Buy
Hey if you wanna check out some other spark plugs, check out the guide the Matt wrote up here: Best Spark Plugs for Horsepower – Performance – Fuel Mileage