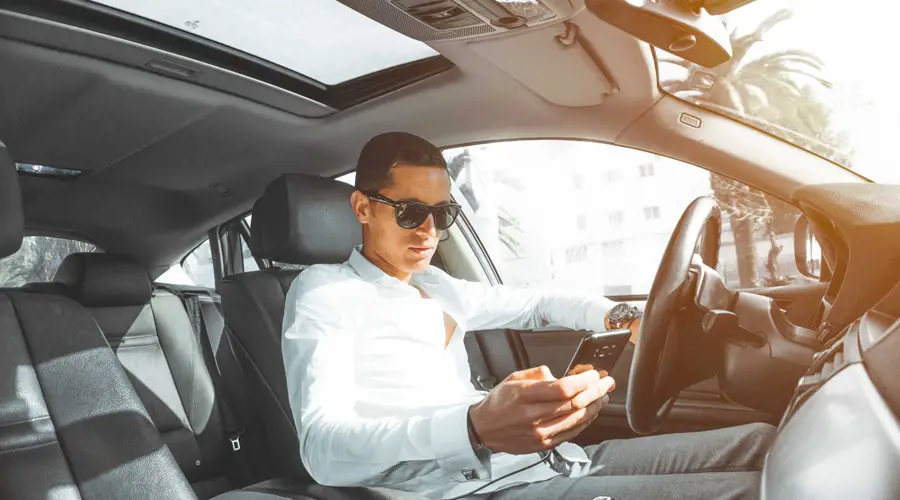 It's common to wear driving sunglasses during the day to help with sun glare but did you know some sunglasses make it easier to drive at night?
A lot of people have a hard time driving at night. The dim lighting and glare from oncoming headlights create unsafe driving conditions but the best nighttime driving glasses can help.
How to Choose the Best Night Driving Glasses
The main reason to wear nighttime glasses while driving at night is to reduce glare from oncoming headlights though they also improve depth perception and contrast. But choosing a pair of night driving glasses is not the same as picking a cool pair of shades. Here are the things you should look for to find the right pair for you.
Polarization
Polarized lenses are the best way to reduce glare because they block horizontal light from getting through. Headlights from oncoming cars are a perfect example of horizontal light which is why polarized lenses work so well. Polarized night driving glasses help reduce night driving glare, which can be helpful for everyone.
Tint
The best tint for a night driving glass lens is yellow. Yellow lenses reduce blue and white light which eliminates headlight glare. Yellow can cause some color distortion but this is usually only a problem during the day.
Material
There are a few materials available and they each have their benefits. Plastic lenses will get the job done and are exceptionally affordable but may not last very long. Polycarbonate lenses are lightweight, cheap, and exceptionally durable. If you're looking for something top-of-the-line, go for Trivex. It's impact-resistant and performs better than other materials.
10 Best Night Driving Glasses
Now that you have a good pair of night glasses, consider a second set of driving sunglasses.
Source of Featured Image: canva.com