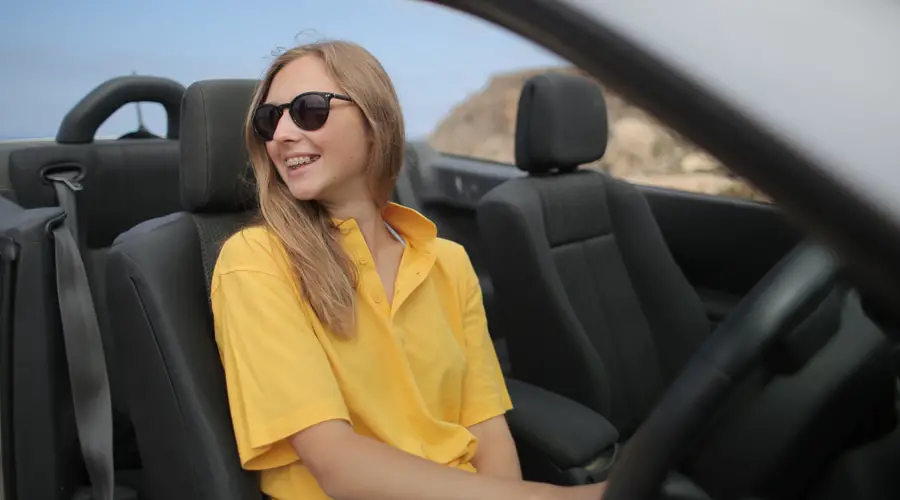 There are a few things to think about when it comes to choosing the best driving sunglasses. Similar the night driving glasses, you want them to look good, of course, but you can't just choose the coolest pair off the rack and expect them to improve your vision while driving.
Why Driving Glasses?
When behind the wheel, you have to be able to see clearly. Glare is a huge factor in a lot of car accidents. Squinting and shielding your eyes from sun glare is something a good pair of driving sunglasses can help you avoid. There are even some shades that block out different parts of the color spectrum, making the road and your surroundings look crisp and clear.
The best driving sunglasses shouldn't be too dark. In fact, they should let in between 20 to 40 percent of light. Polarized lenses with a gray, copper, or amber tint are the best choice to eliminate sun glare and maintain color integrity. You also have to be sure the frames aren't too bulky. Thick frames look great on the beach but can get in the way of your peripheral vision while driving.
Remember that not all sunglasses are created the same and the best pair is not always the most expensive. That said, you getting the wrong pair just because they're cheap can do more harm than good.
Here are some of the best driving sunglasses for 2023.
Safe and Stylish
The best driving sunglasses should be both stylish and effective. Save the chunky dark plastic frames for the beach and the wrap-around styles for skiing. When you're driving, you need to clearly see what's in front of you and maintain an effective peripheral vision.
That said, you don't have to totally compromise style. There are plenty of options out there that improve your vision behind the wheel and keep you looking good at the same time.
Source of Featured Image: canva.com