Without a doubt, a large majority of modern consumers are flocking more towards crossovers, pickup trucks, and SUVs. But if you're like us and still prefer a car with standard features over a jacked-up behemoth, we created a brief and interesting guide on the best 5 seater cars for 2020.
There are many reasons why you should stick to normal cars over an SUV, and we're saying this in the face of declining sedan sales. Back in 2012, American buyers lapped up close to 3 million midsize sedans, which is a stark contrast to the 1.9 million sedans sold in 2019. In fact, close to 70-percent of all cars sold last year were SUVs and pickup trucks.
If you need a larger vehicle to carry heavy loads or cradle the entire family in absolute comfort, that is just fine. However, not all people need a big, expensive, and gas-guzzling SUV. If you still want a five-seat sedan, here are the best you can buy today.
Here's Our Top 7 Picks for 2020
1. Honda Civic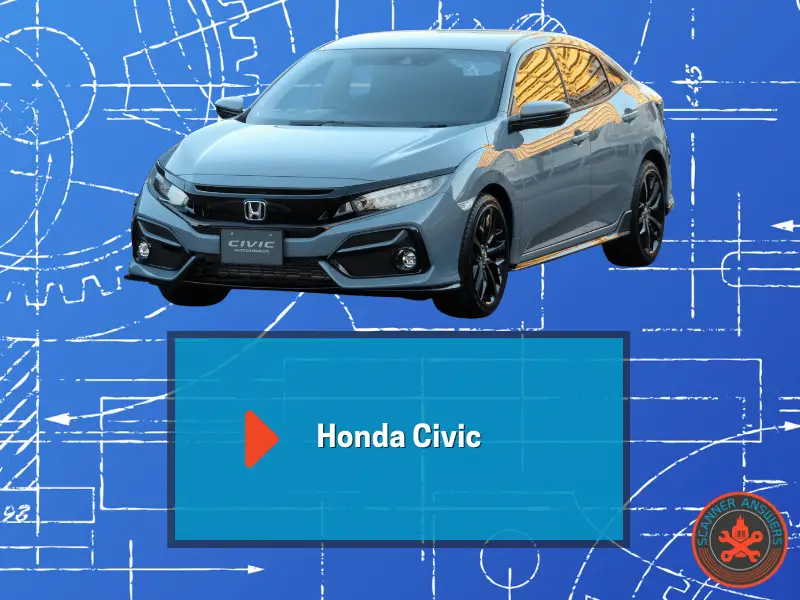 Not surprised? Neither are we! The tenth-generation Honda Civic remains a sterling choice for a five-seater midsize car. It is currently the top car on our list, and is one of top Honda models to buy. In fact, the Civic has grown marginally over previous-generation models. It's also more luxurious compared to Civics of yore.
The Honda Civic is currently sold in six trim models. The base Civic LX starts at $20,650 and has a 2.0-liter, naturally-aspirated four-cylinder engine producing 158-horsepower. The engine is mated to a CVT transmission driving the front wheels. This is the same engine you get in the Civic Sport, which starts at $21,550. However, the Sport has larger 18-inch alloy wheels, a leather steering wheel, and a 7-inch touchscreen infotainment system, eight speakers, and Apple CarPlay/Android Auto.
The Civic EX starts at $23,800 and has a 1.5-liter turbocharged four-cylinder with 174-horsepower and 192 pound-feet of torque. This is the same engine found in the Civic EX-L ($25,000) and Touring ($27,700) model and is mated exclusively to a CVT transmission. The hottest Civic is the Si model, with a more powerful 1.5-liter turbo motor with 205-horsepower and 192 pound-feet of torque. Best of all, Civic Si is only available with a six-speed manual transmission.

Pros
Roomy and luxurious interior
Comfortable ride
Great fuel economy
Cons
Sloped roof isnt good for tall people
2. Honda Accord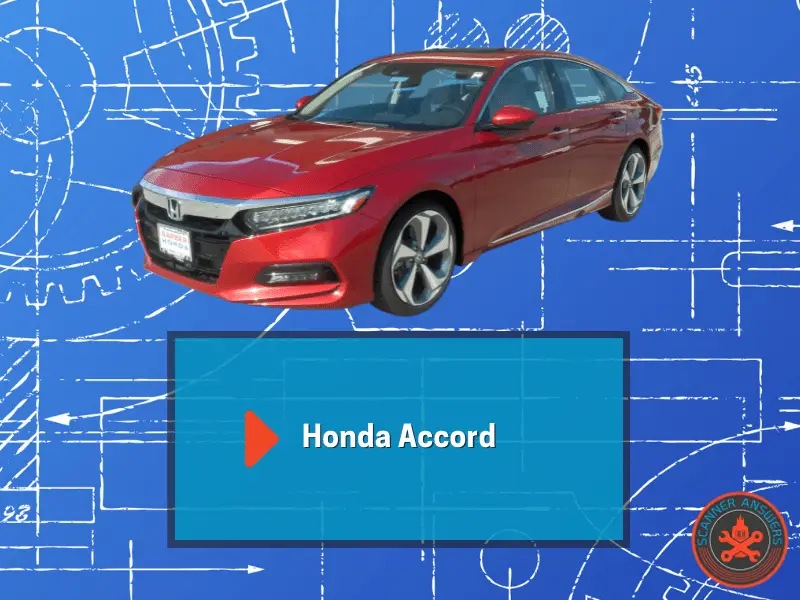 If you want something with more generous cargo space than the Civic, you can't go wrong with the Accord. Unlike the current Civic, the 2020 Accord is newer, and part of the tenth-gen model introduced in 2018. The new Accord has a roomy and spacious interior for five passengers, a luxurious interior (for top trim models), and the handling prowess of a sporty car.
The Honda Accord is sold in five trim levels. The base Accord LX starts at $24,020 and has dual-zone climate control, push-button start, a multi-angle rearview camera, and a 1.5-liter turbocharged four-banger with 192-horsepower and 192 pound-feet of torque. This engine is shared across all trim models of the Accord (except the Touring model with a naturally-aspirated 2.0-liter four-cylinder), and is connected to a CVT transmission.
Also, the Honda Accord Hybrid is a decent buy if you are considering an electric car. Starting at $25,620 the Accord Hybrid is packing 212-horsepower courtesy of a 2.0-liter four-cylinder and a pair of electric motors, powered by a lithium battery pack. Best of all, the Accord Hybrid easily achieves 48 mpg in the combined cycle.
Pros
Plenty of room for five adults
Great fuel economy
Large trunk
Cons
Low seating position affects shorter drivers
3. Toyota Camry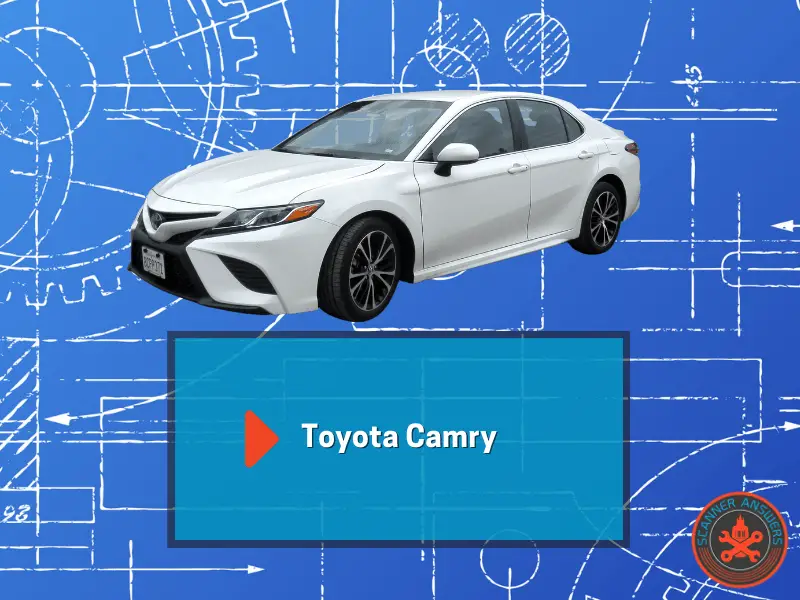 Similar to the Honda Accord, you simply can't go wrong with the Toyota Camry, or any of their other reliable models. This eight-generation model remains one of the best 5 seater cars and is now sportier in terms of styling, as well. For the 2020 model, Toyota is offering an all-wheel-drive version of Camry along with standard Android Auto.
The new Toyota Camry is offered in six trim models. The base Camry L starts at $24,425 while the most expensive is the Camry TRD with a base price of $31,170. The base motor is a 2.5-liter four-cylinder with 203-horsepower and 184 pound-feet of torque. Meanwhile, optional on the Camry XLE and XSE is a 3.5-liter V6 engine generating 301-horsepower and 267 pound-feet of torque. All-wheel drive is only offered with the smaller four-cylinder engine.
Plenty of passenger space and cargo capacity make this midsize car a great choice!
Standard equipment in the base Camry are LED headlights, Apple CarPlay and Android Auto, a six-speaker audio system, and a 7-inch infotainment touchscreen.
The Camry Hybrid LE is another electric option which starts at $28,430. It has a 2.5-liter four-cylinder engine and electric motor pumping out 208-horsepower. It also achieves 52 mpg in the combined cycle.
Pros
Sporty acceleration
Large interior space
Redesigned exterior
Comfortable ride
4. Toyota Corolla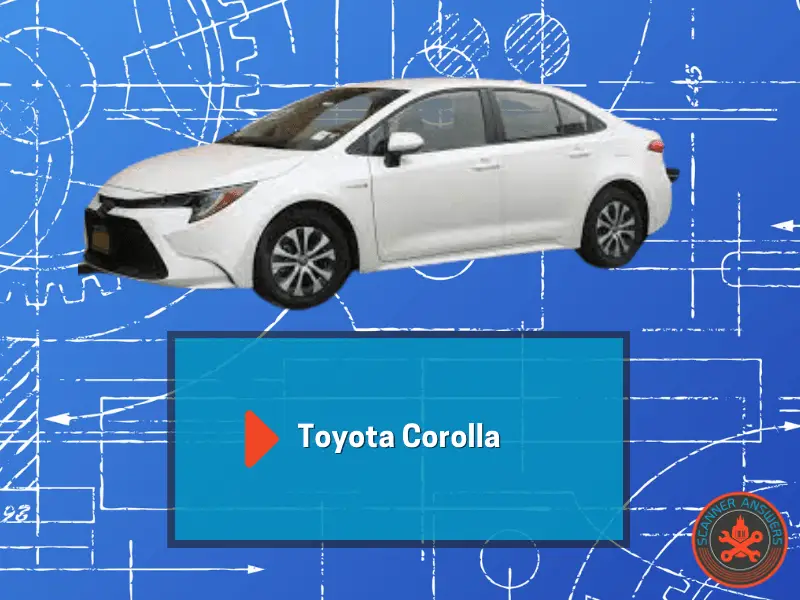 The Toyota Corolla is all-new for 2020 with a stylish exterior. But in this 12th generation model, Toyota is giving the Corolla a more youthful and energetic style. If you thought previous generations of the Corolla were bland, boring, and uninspiring, you'll have a lot to love in the new version.
For starters, the Corolla is now available in sedan, hatchback, and hybrid models, which can give other brands a run for their money. The Corolla Hatchback is one of the best-looking five-seat compact cars today, while the first-ever Corolla Hybrid starts at under $24k and achieves 53/52 mpg.  Not too bad of a price for a new car.
The base Corolla L starts at $19,600 and has a 1.8-liter four-banger with 139-horsepower and 126 pound-feet of torque. Higher trim models receive a 2.0-liter engine with 169-horsepower and 151 pound-feet of torque.
The range-topping Corolla XSE starts at $25,550 and comes with 18-inch wheels, sports seats, a nine-speaker JBL premium audio system, and adaptive headlights. If you can't get past the Honda Civic's styling, the new Toyota Corolla will fill your whims.
Pros
Roomy interior
Comfortable ride
Good fuel economy
Cons
Less rear-seat headroom than Honda Civic
5. Ford Fusion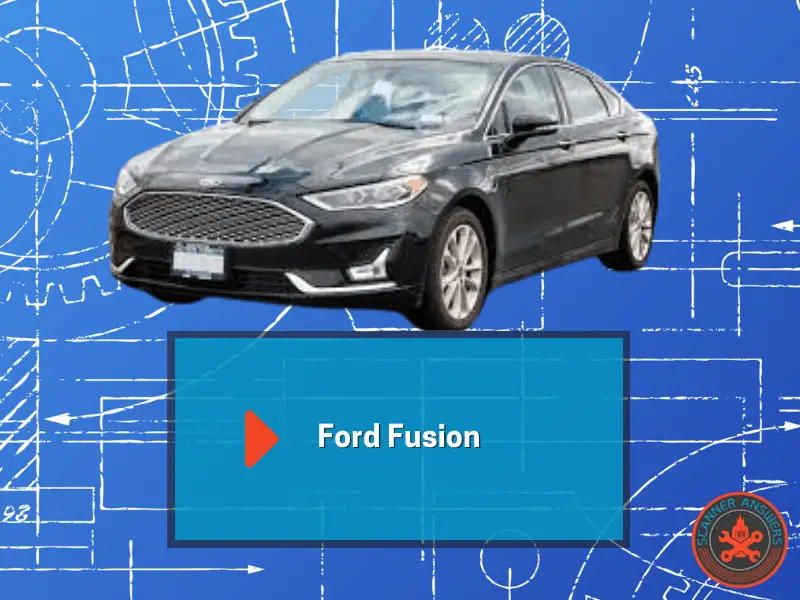 Admittedly, the Ford Fusion is riding on an aging platform. Introduced way back in 2013, the Fusion has a tough task of keeping up with newer rivals such as the Honda Accord and Toyota Camry. And since Ford is only making pickup trucks and SUVs in the foreseeable future, the 2020 Ford Fusion is probably the last of the breed. In 2021 the Fusion is no longer being produced.
And even though the Fusion is getting old, it still has what it takes to make it to our list of the best five-seat family sedans. It offers a nice balance between handling and comfort, while offering an upscale interior. The 2020 Ford Fusion is currently sold in four trim models. The base Fusion S starts at $23,170 and has a 2.5-liter four-cylinder engine with a six-speed automatic transmission. Standard features include a four-speaker audio system, Bluetooth connectivity, and 60/40 split-folding rear seats.
Meanwhile, the Fusion SE ($24,500) and SEL ($28,690) has a turbocharged 1.5-liter four-cylinder engine with 181-horsepower and 185 pound-feet of torque. It also adds more standard kit including Apple CarPlay/Android Auto, satellite radio, LED headlights, and heated seats. You can also get an all-wheel-drive Fusion with a turbocharged 2.0-liter motor.
Pros
Quiet and smooth ride
Competent handling
Plenty of room for driver and passengers
Cons
Weak base engine
Outdated
6. Dodge Charger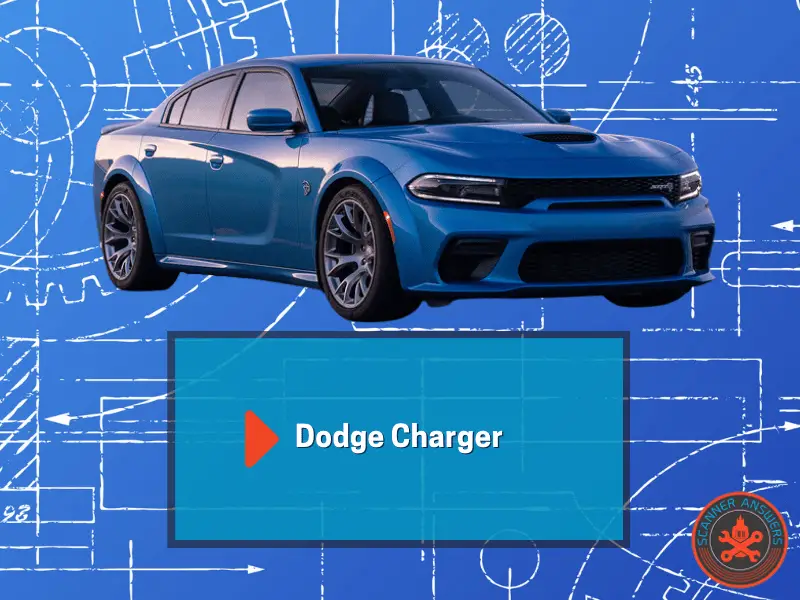 For those who don't know, the Dodge Charger is America's one and only four-door muscle car. It's also the fastest five-seat family sedan you can buy today and offers bang-for-the-buck performance in the midsize send category. The standard engine is a 3.6-liter V6 with 292-horsepower and 260 pound-feet of torque. The motor is connected to an eight-speed automatic and rear-wheel drive, although AWD is available in base SXT trim (starting at $29,470).
But things get more serious with the Charger R/T. Starting at a base price of $36,245 you get a burly 5.7-liter V8 engine with 370-horsepower and 395 pound-feet of torque and a premium cabin. The Charger Scat Pack R/T has a base price of $40,245 and comes with a 6.4-liter V8 with 485-horsepower and 475 pound-feet of torque.
Finally, the Dodge Charger SRT Hellcat Widebody is the one to get if you want to shame sports cars in your four-door muscle car. The SRT Hellcat is equipped with a supercharged 6.2-liter V8 producing 707-horsepower and 650 pound-feet of torque.
Pros
Powerful engine options
Roomy and commodious interior
Plenty of customization options
Great infotainment system
7. Subaru Impreza WRX STi
For the 2020 model, Subaru is referring to sportier versions of the Impreza as WRX and WRX STi models. No matter which you choose, the Impreza WRX is probably the best 5 seater sports car without spending huge money on an exotic German nameplate. And while the Impreza in both WRX and STi trim are essentially rally cars, you still get plenty of standard and safety kit along with enough room for a small family.
The Subaru WRX starts at $27,495 and comes with a 268-horsepower turbocharged Boxer engine, 6-speed manual gearbox, and symmetrical AWD. The WRX Premium has a base price of $29,795 and features 18-inch alloy wheels and a power tilt/sliding moonroof. The WRX Limited starts at $32,095 and adds keyless entry, push-button start, LED steering responsive headlights, and a 10-way power driver's seat.
But the big daddy of all Imprezas is the WRX STi, which starts at around $36,995. This model has track-tuned suspension, a 310-horsepower version of the standard turbocharged Boxer engine, Brembo brakes, and symmetrical AWD with a driver-controlled center differential. There's also a WRX STi Limited model that adds leather upholstery and Recaro seats starting at $41,695.
Conclusion
If you're searching for the best 5 seater cars, you can't go wrong with our top picks. Consider getting a sedan instead of an SUV, especially if you're looking to get the most out of your hard-earned cash.