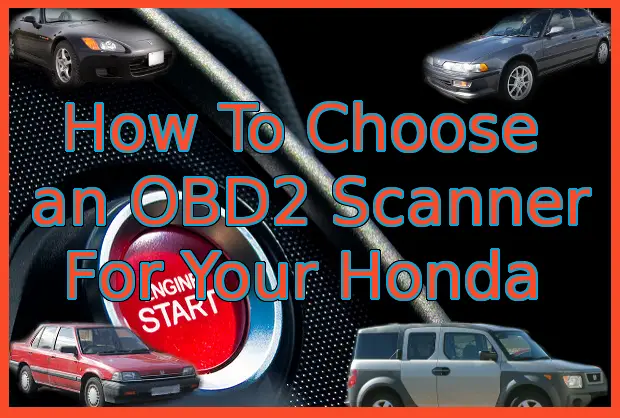 ScannerAnswers Guide to the 5 Top OBDII Scanners for Honda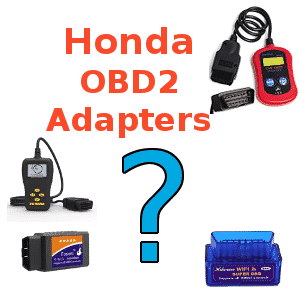 Honda cars are known for their impeccable reliability and good resale value. My friend Roman has been a Civic driver for as long as I can remember, and he rarely encounters complicated problems with his trusty Honda. However, sometimes even with the best Hondas, you'll run into the dreaded Check Engine Light. When the dubious illumination happens, you know that it cannot be ignored. That's why we at ScannerAnswers decided the try out and write a guide to the best OBD2 scanners for Honda that you can buy!
Comparison Table
| # | Preview | Product | Rating | Price | |
| --- | --- | --- | --- | --- | --- |
| 1 | | Car WIFI OBD 2 OBD2 OBDII Scan Tool Foseal Scanner... | 3,239 Reviews | $21.99 | Buy on Amazon |
| 2 | | BlueDriver Bluetooth Pro OBDII Scan Tool for... | 52,374 Reviews | $99.95 | Buy on Amazon |
| 3 | | Autel Professional OBD2 Scanner AL319 Code Reader,... | 23,479 Reviews | $36.99 | Buy on Amazon |
| 4 | | Autel MS300 OBD2 Scanner Code Reader, Turn Off... | 19,285 Reviews | $19.99 | Buy on Amazon |
I thought this guide would be helpful for those of you who own Hondas and don't mind crawling under the hood once in a while to get your hands dirty. You see, my cousin Jeff likes to race his 1996 EK Civic. It all started with a stock D15 engine, but then the power plant was extensively modified, which naturally meant that the CPU will have to be replaced as well. During the build process, Jeff encountered a lot of diagnostic fault codes during testing, which meant he had to get his own obd2 scanner.
…And here's my favorite Wireless Honda OBDII scanner
As you may, or may not know, it can be costly to have a mechanic diagnose the error code in your Honda CPU. Some mechanics in our area will charge a minimum 1 hour shop time just to scan the code. However, if you have your own OBD2 scanner for your Honda, then you can easily and quickly determine the cause of the check engine light in your car. You can save hundreds or thousands of dollars by simply diagnosing the check engine light source.
With that in mind, let us introduce the 5 best OBD2 scanners for Honda. If you happen to drive a Honda, then you better check these out.
Top Rated Honda OBD2 Adapters with Reviews
Foseal – Best Wireless Honda OBD2 scanner for the price
Bluedriver – This is our favorite Honda code scanner, but it's expensive!
Autel AutoLink AL319 – Best Corded OBDII scanner for Honda
Autel MS300 – Cheapest corded OBD2 scanner for Honda
Innova 3150 – Most feature-packed Honda OBDII scanner

1. Foseal
Bottom Line
Cheap OBD2 tool that works awesome with Hondas (and most other cars and trucks) – Works with Android AND iPhone! – Connects to your Honda and shows live sensor data (Temps, RPM, Speed, Air, and lots more!)
The Foseal OBD2 Scanner is a very affordable option. If you're pinching pennies to save up for that new turbo charger, this just might be the best OBDII scan tool for your Honda.
Coming in at less that $$ at the time of this article, the Foseal is one of the cheapest OBD2 scanners that you can buy. But don't think that means this code reader is inferior. Oh no! This device supports all Honda vehicles, and it can do more than just read those bothersome trouble codes.
We tested the Foseal on Jeff's modified Civic, and the scanner was able to point out that the throttle sensor is defective. We were scratching our heads since we sourced that particular throttle body from a salvage yard, and we forgot to check the throttle sensor before installing the throttle body. Thankfully, the Foseal was able to read the trouble code (DTC) in virtually seconds.
I tested it using an iPhone, and believe me, it's pretty rare to find an OBD2 scanner that supports IOS… and without any weird bugs. I opted to fork out the $10 for Dash Command because I love the extra features of Dash Command for the IOS. You can also use OBD Car Doctor if you're cheap 🙂 My buddy Vince had a Samsung (S5 I think?) and we connected the Samsung with the Foseal scanner with no issues. So whether you use an iPhone, or Android, the Foseal is going to work for you!
The Foseal is compatible with Android and iPhone (IOS)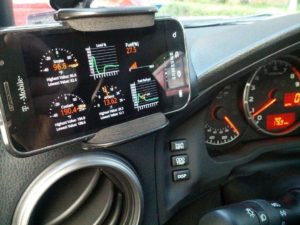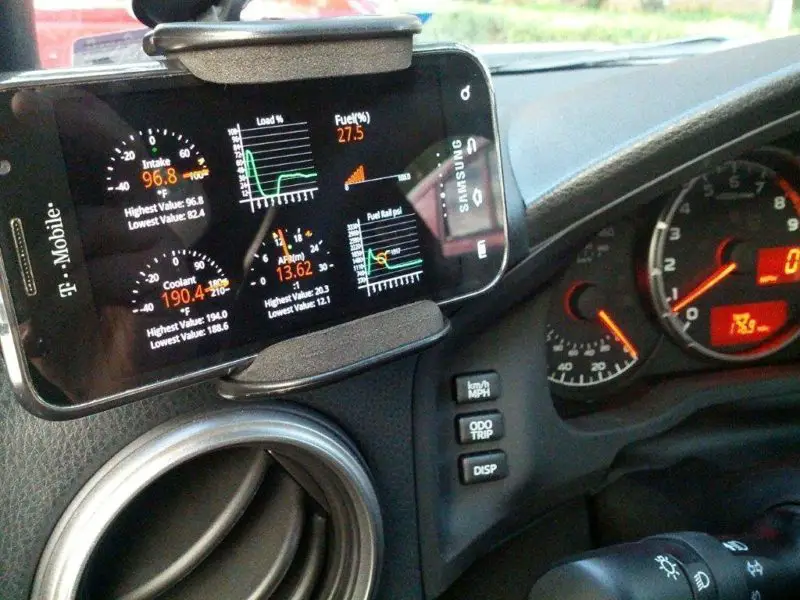 We love the Foseal because it is fast, dependable, and supports all Honda/Acura vehicles manufactured from 1996. This device works great if you like modifying your Honda, but we believe it will work perfectly with stock Honda cars as well. The ability to view live sensor data, RPM, temperature, and a ton of other values makes the Foseal an indispensable tool for most Honda owners. Plus, for the price, it can't be beat.
3. Bluedriver
If someone where to ask me, "Yo Matt, I need a good OBD2 scanner and I got cash, what do you suggest?" I'd tell them every time to get the BlueDriver Professional Scanner. Why? Because this thing rocks!
It's not a cheap, Chinese ELM327 knockoff, piece of junk chip that fries after two weeks and doesn't read DTCs on you Honda.
It supports more codes for more vehicles than other other cheaper scanners out there. Got an Android AND and iPhone? That's no problem because the Bluedriver runs over highspeed Bluetooth and supports both! This is so much better than connecting via WiFi and dropping your home internet connection.
The Bluedriver is the best bluetooth OBD2 scanner for Honda.
Bottom Line
Beast of a scanner that works with Android and iPhone using Bluetooth. Supports tons of vehicles, reads live data, enhanced codes, and lots more. But it's expensive!
Oh, and you don't have to worry about purchasing other smartphone apps like Torque or OBD Fusion because this tool comes with it's own Honda obd2 software at no extra charge!
Have any problems or questions? No problem because Bluedriver isn't a faceless company and you can call them at their support number and get 24/7 support. Want to know if this scanner will work for your X car and what codes it'll pull? That's easy! Go to their site and input your vehicle model number and year and bam!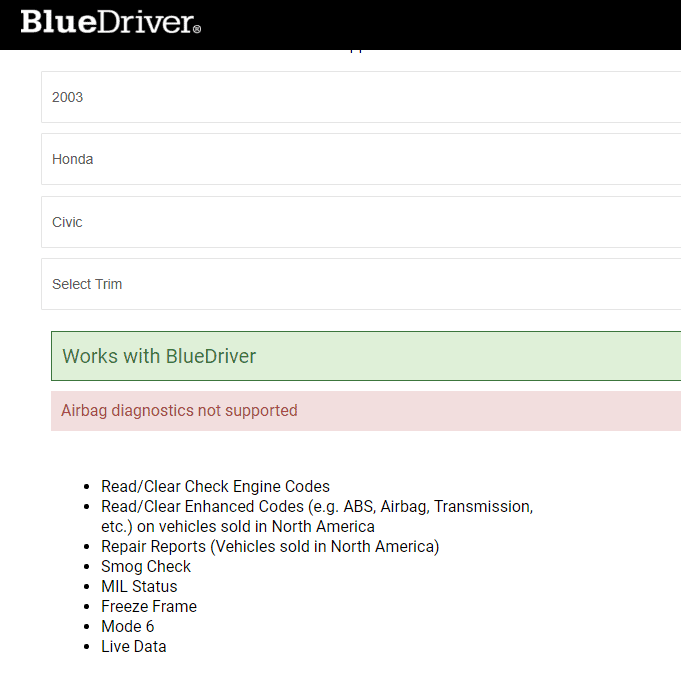 "So what's the bad news Matt?" Well, this thing isn't cheap. It's about 5 times the price of the Foseal. But if you've tried other scanners and they haven't worked on your Honda, or you just want the best Honda diagnostic scanner get the Bluedriver.
3. Autel AutoLink AL319
Well the Big Banana had a good run as our #2 choice for Honda OBD2 diagnostic tools, but it seems you can't purchase them anymore!
Fear not dear reader! For a new scanner has been chosen.
Alright, sorry for being overly dramatic there for a minute, but seriously, the Autel AL319 kicks butt. It's a corded scanner so there's no need to mess around with wireless settings, apps and phones… Just plug this tool into your On-Board Diagnostic Port and get to fixing the car. It's an easy to use fault code reader for Honda that will save you time and money!
Bottom Line
Corded OBDII scanner seamlessly hooks up to your Honda to let you read and clear check-engine lights. Saves Freeze-frame engine data, live data, Emission readiness, and lots more! Instant DTC definition lookup onscreen. One click emissions readiness.
Of course it works on all cars made after 1996. It has the ability to pull generic trouble codes (P0xxx) as well as manufacture-specific/enhanced codes on most vehicles. You can see exactly which codes it'll pull for your car here: Autel Vehicle Coverage
One of my biggest complaints about this tool is it does not reset ABS or SRS lights. If you need to reset those lights, just make sure you purchase the ML619 version which costs more.
Read more about the Autel AL319 review here.
4. Autel MS300
Bottom Line
Simple and affordable corded OBD2 scanner for your Honda Civic or Accord – Check and clear check engine lights
The Autel MaxiScan MS300 Scan Tool will work on all Honda vehicles from 1996, including newer models that use CAN-BUS protocol. Using this device, we were able to read and clear generic and manufacturer specific trouble codes, and turn off the annoying check engine light on Roman's stock Civic.
Next, we tried if this device can retrieve the VIN, but we found out that this feature only works on 2002 and newer Honda cars (Roman's Civic is a 2001 model). This device is actually a universal OBD2 scan tool, and will also work on Kia, Acura, Toyota, Hyundai, Dacia, Daewoo and Infiniti vehicles.
The price is hard to ignore. It is priced similarly to wireless scanning tools, but this baby will work even if you don't have a Wi-Fi connection. Check out our full Autel MaxiScan MS300 review if you're interested in learning more
5. Innova 3150
No products found.
Bottom Line
Very powerful and feature-packed OBD2 scanner! Pulls manufacture-specific codes AND generic DTC codes – Check and erase ABS and SRS lights
The INNOVA 3150 OBD2 Scanner is designed to work on all OBD2 compliant US, European and Asian vehicles manufactured after 1996, but this device supports all Honda/Acura vehicles, even those that use CAN-BUS protocol.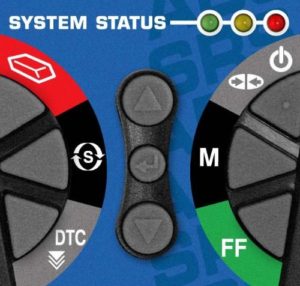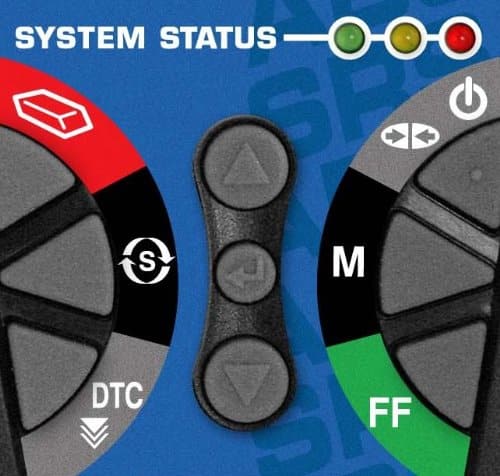 TheNo products found.. It has the ability to read and clear ABS and SRS codes which is a needed feature if your Airbag light is on. We used tested it out on Jeff's 1996 civic, and sure enough, the ABS code popped right up! Not keep in mind, if you're going to use this scanner for ABS, please see the List of Supported Vehicles – It should work on nearly any Honda, but just double check! We don't want you to buy a scanner that doesn't help yu get the job done
On top of ABS/SRS support, it will read, diagnose and erase diagnostic trouble codes on your Honda and Acura. It automatically refreshes data every 30 seconds, so you can view the status of your engine sensors. We mainly used this feature to observe the data readings on Jeff's modified Civic, and it worked beautifully.
The INNOVA 3150 might be pricey for some. But we included it on our Top 5 list because it's got some awesome features that are not found in the cheaper scan tools.  As an added bonus, we were able to retrieve the VIN, CIN and CVN of our 1996 Honda Civic vehicle using this device. Two thumbs up!
Hikeren Wifi
Editor Note: Bad news boys… This one sold out also. We replaced it with the Bluedriver!
Big Banana BB600
Editor Note: It was a good run, but the Banana is no longer available! We've replaced this tool with the Autel 319 which is a kick butt scanner.
After you get done laughing at the name…. Think about this: Would you rather have neon underglow for your Civic, or have a tool that can help you fix almost any issue with your Civic?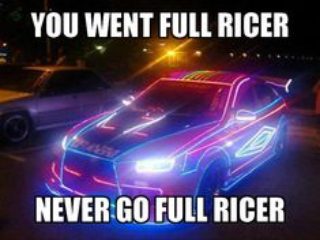 That's right Vin Diesel.. I'm sure you could pick up tons of chicks with your flashy pink underglow, but let's be honest. If your CEL is on, you need to focus your attention on it! That's where the Big Banana BB600 comes in.
Dealing with Check Engine Lights in your Honda
Check Engine Lights are placed in cars to warn owners that there is something wrong with the engine. It can mean a multitude of different things and is primarily there to warn you to get the engine looked at. It has been part of standard automobiles since the 1980s and is central to their diagnostics systems. As computers continue to become an integral part of every automobile, the check engine lights will grow more complex and will monitor intricate details that point to problems within the engine.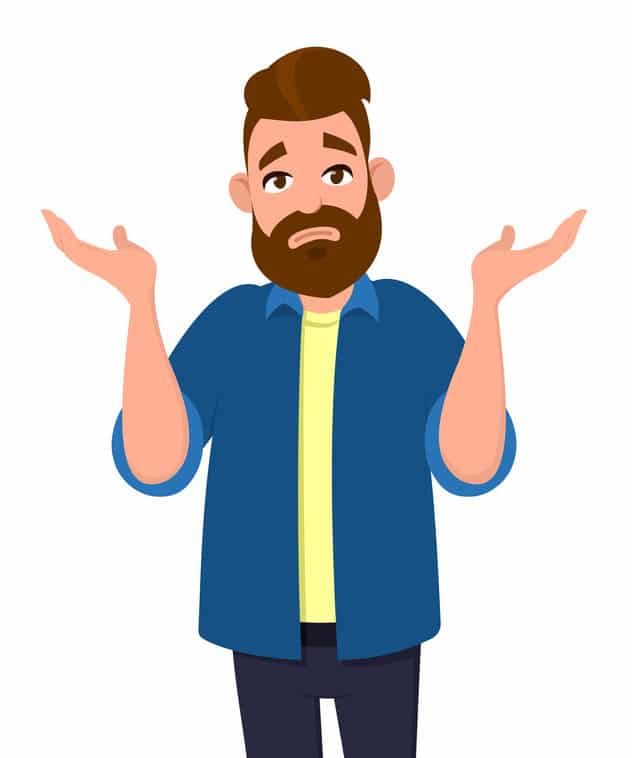 Why is the Check Engine Light on in my Honda?
If the Check Engine light in your Honda turns on, there are a few things that you'll need to check. There are standard things like the quantity of fuel in the tank (is it dangerously low or is it overfilled?), any other warning lights going on etc. And then there are some subtle things that you need to think about such as excessive humidity in your car, the installation of any new electronic devices. If you have let someone else drive your car recently, or have taken it in to the shop, the problems may lie there too.
All of these questions may hold the answers to your check engine light. If there's excessive humidity, there may be a leak in your car, if another light has turned on, there might be an engine problem related to that part of the car, if a new device has been installed in the car, it may be interfering with the car's central system, etc.
Important Distinctions to Make
It's important not to panic, whatever the situation may be. And you shouldn't confuse the check engine light with the maintenance reminder that is on your dashboard.
It's also important to notice whether the light is just on, or if it's flashing. If it's the latter, there may be a serious problem with your car, and it's important to call a mechanic or a tow truck to get your car to the shop.
Resetting a Check Engine Light in a Honda
There are a few ways you can do this, but the most direct way is to use an OBD2 scanner (see above for our favorite choices). You should connect the scanner to the Onboard Diagnostic Connector under the steering column. Then turn the ignition ON and the scanner should boot right up.
Next, press the READ button on the scanner to see the error codes from the engine. It's better to get a pen and paper to write down the codes rather than remembering them in the order they were received. This will help with future repairs.
Then press the ERASE button to remove the error code. The Check Engine Light should automatically turn off if the codes are all cleared.
Some scanners may have a CLEAR or YES button instead of an ERASE button. Go along with the instructions as you see them, and be wary of the process. Don't forget to turn the ignition on before your erase the codes.
By following these simple instructions, your Honda is going to stay in optimum condition. Even if you are not able to solve the issue, it's better to know exactly what might be wrong with the car.
Final Thoughts
When the check engine light of your Honda turns ON, you can do 2 things: rush to your mechanic, or grab your own OBD2 scanner and save money. If you choose the latter, you can always refer to our list of the 5 best OBD2 scanners for Honda so you can diagnose and fix your Honda without spending a lot of your hard-earned dollars.
Any questions about this review? Do you have a favorite OBDII scanner that you use on your Honda that we missed? Drop a comment below!
-Matt