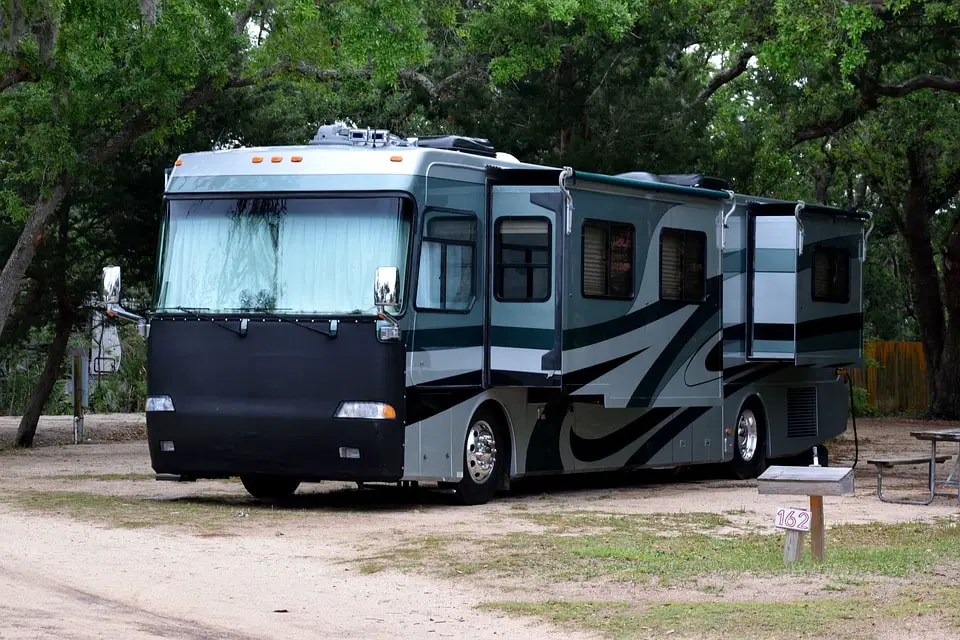 Be careful to avoid these 6 poor quality rv manufacturers!
Buying an RV would have to be one of the most expensive purchases you will ever make. Depending on the make and model, recreational vehicles or RVs could cost you upwards of $50,000 to $100,000.
This is the reason why you should be aware of what RV brands to avoid. Mind you, there are many types of RVs and some are built much better than others.
Hi, Mike here. I'm not what you would call an RV enthusiast. Heck, I even think they all look the same! But I spent a large chunk of my childhood and adolescent years traveling and living in an RV.
You can call it a family thing if you will. My dad and my uncle are huge fans as well. I understand my family's fascination with RVs, but it seems newer models have suffered much in terms of overall build quality and reliability.
So today we're gonna take a break from talking about vehicle wax, microfiber towels, and OBD2 adapters, and talk about the worst RV brands that you should avoid!
Problems with your RV? You are not alone!
Remember the old adage that more is better? In the case of RVs, paying more money upfront may not necessarily mean you are getting the best vehicle.
I had a friend who forked out more than $150,000 for a brand new CLASS A RV. Now, if you paid $150k for a brand new car, it is only natural to expect great quality and a high level of standard hi-tech equipment.
But sadly, no. Here are just some of the problems my friend encountered with his expensive recreational vehicle:
The mirror cameras are not working
Poor wiring of ceiling lights
Multiple and non-stop leaks on the roof (can sometimes be patched with rubber sealant)
The slide out rooms will need to be manually-operated
Sewage leaks that led to damage on the wood flooring
Engine and powertrain problems
Hold on. With those types of problems, would it be fair to assume my friend bought a lemon RV?
Not sure. But all I know is my friend should have bought a fancy sports car or full-size luxury SUV rather than waste his money on a problematic RV, cavernous interior be damned!
Apparently, my friend is not alone. The Internet is inundated with complaints and poor reviews of substandard quality and poor manufacturing practices. Pouring over the many pages of bad RV reviews, most of them said the same thing: I would not recommend or purchase another RV, ever!
If you still want an RV, nobody's stopping you. But you should take a look at our list of what RV brands to avoid so you can discern the right brand for you.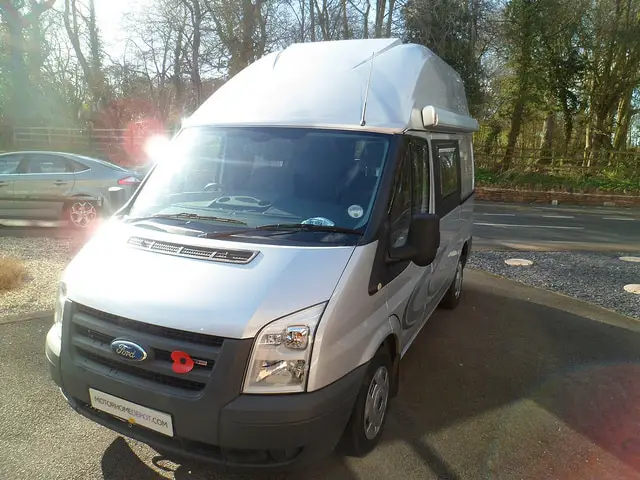 Types of RVs
Class A RV – This is the biggest and largest motorhome you can buy. Most Class-A RVs are powered by large and thirsty diesel engines and are usually based on converted busses or are purpose-built models.
Class B RV – This is often referred to as a camper van and is smaller and more maneuverable than a Class-A RV. Class B motorhomes are built on a standard full-sized van and is equipped with a raised roof.
Class C RV – The Class C RV can be distinguished by a sleeping compartment over the driver's cab. Class C RVs offer more interior room than Class B RVs but are cheaper to buy, easier to drive, and requires less maintenance than a Class A RV.
Fifth Wheel RV – This is similar to a Class C RV but is not equipped with an engine. Fifth Wheel RVs are large and practical but they need to be towed by a separate pickup truck or SUV. Read about 5th wheels brands to avoid.
Travel Trailer RV – This type of RV is smaller than a Fifth Wheel RV and are designed to be pulled on a hitch. This is a great choice of you are looking for a compact and relatively lightweight RV.
Top RV Brands to Avoid
1. Thor Hurricane
The Thor Hurricane doesn't have the panache of well-known RV manufacturers such as Winnebago or Fleetwood. Unlucky owners had to deal with a ton of problems including multiple safety recalls which covers the exhaust, battery, and the seats.
One such incident is a 2015 recall of the parking brake. The Thor Hurricane had a tendency to move or creep forward when the parking brake is engaged. This problem can also cause a fire in the wheel column since the parking brake will stay engaged and heat up when the vehicle is moving.
The Thor Hurricane is a coach that needs a ton of improvements. It does have a lot of good features as well, but it is better to stay away from the Thor Hurricane if you are planning to buy a new or used RV.
2. Coachmen
The Coachmen brand is a subsidiary of Forest River and has been making RVs since 1964. With many years of experience in the crazy world of RV manufacturing, it is natural to assume this brand is one of the best RVs that money can buy.
If you are still living in the 60s or 70s, you are right. Coachmen used to lord it over other brands in terms of materials and craftsmanship. Sadly, the same can't be said for newer models of Coachmen RVs.
For one, Coachmen RVs are equipped with flimsy slides and drawers. This means they are unable to hold your valuables in place and are too weak to support heavier gear. Leaks are also a big issue with Coachmen RVs. The roof has a tendency to leak and cause rust on the body panels while the shower and sinks are also prone to leaking.
On the plus side, Coachmen RVs are more reliable and are equipped with sturdy engines and transmissions. But if you are paying big money for an RV, having a good power plant is not the only factor to consider.
3. Gulfstream
For all intents and purposes, the Gulfstream RV should not be included in this list. It used to be one of the best RV brands in the market. It came with a reliable and fuel-efficient motor and it can handle like a dream as well.
But the biggest problem with modern Gulfstream RVs is the rust issue. This is caused by unexpected leaks both inside and outside the RV. Non-stop leaks will wreak havoc on all metal and wooden parts. Rust will not only affect the reliability and stability of your RV, but it will significantly affect the resale value when it's time to sell it.
Rust will deteriorate the performance and looks of your RV. Other complaints are torn mattresses, bad customer service, and faulty thermostats.
4. Forest River
Forest River is also the maker of Coachmen RVs. With that being said, it is natural to assume it will have the same inherent problems such as poor quality, substandard materials, and rust issues caused by leaks.
This model is known to have water leaks even after repeated warranty claims. Water leaks will naturally lead to rust issues and deterioration.
But for what it's worth, Forest River RVs are also renowned for their comfort and livability. Newer models may suffer a few issues with craftsmanship and build-quality, but older models of Forest River RVs are a better buy.
5. Fleetwood
The Fleetwood name is synonymous with luxury. It's been in the market for over 65 years and is one of the most renowned mainstream brands. While Fleetwood RVs are still one of the best in terms of luxury, this coach brand is also known for having a ton of problems.
First, Fleetwood RVs are prone to breaking down. You can also expect water leaks on the roof and kitchen sink, which will cause flooding in the kitchen area and rust issues on the chassis. There are also problems with ergonomics. One owner complained about the location of the thermostat. It is mounted six feet high and is located over an open stairwell.
Older Fleetwood RVs are decidedly more reliable and are luxuriously built to last. Sadly, the same can't be said for newer models.
6. Winnebago
What? Another established RV brand in the list of RV brands to avoid? I also found this hard to believe since the Winnebago brand is one of the most trusted names in the business.
Newer models of Winnebago RVs suffer from poor craftsmanship and lackluster materials. Are you seeing the trend here? It seems older models are destined to be instant classics while the newer models are left to suffer in obscurity.
This is caused by poor quality control and inept manufacturing practices. The wall panels can bend or peel off while driving. The lighting system has a tendency to fail abruptly. The roof, shower, and sink have a tendency to leak. Winnebago RVs are also known for paint chipping issues.
But worst of all is the appalling customer service. This is the main reason why Winnebago is included in this list of the top RV brands to avoid.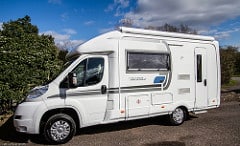 Conclusion
Prevention is always the best cure. If you are in the market for a brand new RV, it is best to ask around and browse online forums to determine the best value for money.