Hey I'm Mike and today we're talking about the best RV brands. We'll go over Class A, Class B and Class C and compare features like price, warranty, and build quality to help you make an informed decision on your next RV purchase! We already talked about the RV brands to avoid, so check that article out if you want.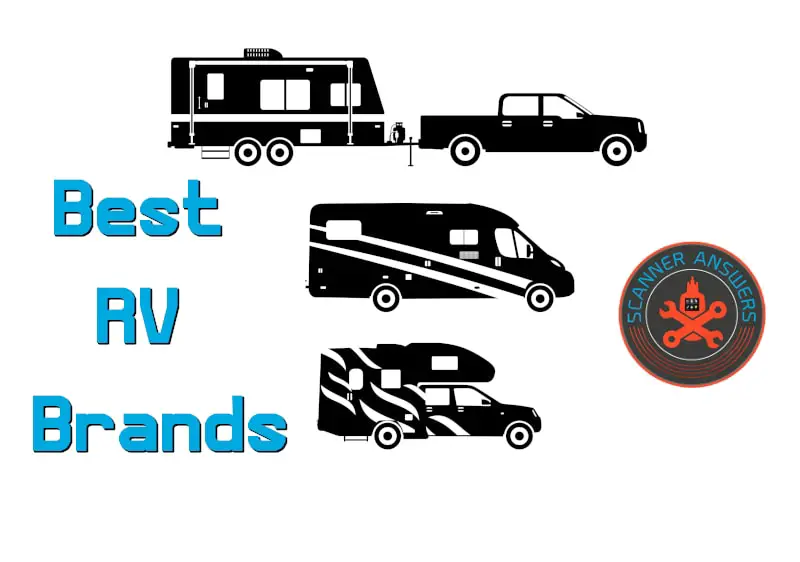 Perusing RV Shows is a fun and informative way to pass time. It is easy to get overwhelmed or distracted by gimmicks and fancy sales techniques. Never before has a prospective RV purchaser had a more significant amount of flexibility, options, or factors to consider. Purchasing an RV is an exciting and fun prospect. Yet, it is crucially important to have a plan and to know how to select one of the best RV brands. Today, we will look through some of the essential factors to consider, as well as look into some specific brands.
 Spoiler Alert.  Don't want to read the entire article? Here's our top picks for RV Brands:
What Makes A Top RV Brand?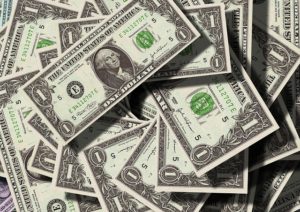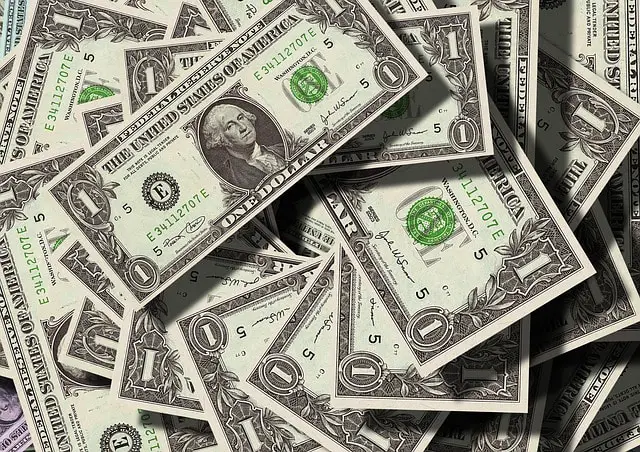 Price
The primary consideration in most shoppers' minds is likely to be price. One of the best things about RV shopping is that there are prices and financing options for seemingly every budget. However, this wide discrepancy can also make it difficult to focus in on a specific target. It is essential to keep in mind that price does not necessarily equal quality. The production volume of many of the larger RV manufacturers can be staggering when compared to smaller brands. Often, this volume leads not only to experience but value.
What you can expect to spend depends widely on what type of RV you plan to buy as well as the features you demand. Small travel trailers can cost as little as $10,000 new. Comparatively, luxury Class-A coaches can often cost several hundred thousand.
Warranty
The warranty offered with any RV is another significant factor to consider. This is where the top RV brands are often clearly differentiated from the less reputable brands. For many people, the extent of their experience with warranties will involve cars or trucks. However, an RV combines the complexity of a Pickup and a home. Thus, ensuring that an RV has a comprehensive warranty is crucial.
Many RV warranties have two components: the comprehensive guarantee and the structural warranty. For example, one of the most trusted names in the RV industry, Winnebago, offers a 12-Month, 15,000-mile full warranty on their new RV's. Regarding warranties, the duration is generally more important than the mileage. Unlike a regular car or truck, an RV is unlikely to acquire a large number of miles. However, ensuring that the complicated and expensive components are covered for a longer duration can eliminate many potential worries or expenses.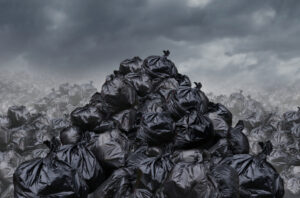 Materials and Build Quality
Lists of features and gadgets are undoubtedly appealing. But it's the quality of materials and construction of an RV that makes it last. When shopping for your new RV, do not just focus on the appearance. Instead, pay close attention to the feel of materials. Slam a door or two. Knock on the walls and cabinets to see how durable they feel.
Further, look at how neatly the wiring is installed and labeled. Look to see how much care has been put into making sure all of the trim fits appropriately. Spending a little more money upfront on a more reliable product can save you money in the long term.
Customer Support
Similar to a warranty, the customer support experience can make or destroy an RV ownership experience. One of the most important questions you can ask about an RV brand is how broad is their dealership and service network. Many smaller manufacturers may only have one or two service centers for the entire country. A warranty does little good if the only service center is thousands of miles from your RV. The best RV brands will have a broad and easily accessible network of dealerships and authorized repair centers.
Six questions before buying a motorhome or RV
Purchasing an RV is a fun but potentially daunting experience. Having the right list of questions in mind can make the process much more comfortable to tackle. Here are a few critical questions to ask yourself.
1. What's your budget?
Your budget may seem to be an obvious place to start. But not for everyone!
It is a good idea to establish a firm budget before diving too deeply into the purchasing process. All too easy the price of the RV creeps up after you start adding options!
Thus, it is best to have a clear price in mind beforehand.
When factoring a general budget, keep additional expenses in mind. Beyond the initial purchase price, an RV may have other associated fees. While these are often comparatively small, it is best to keep the cost of taxes, insurance, and fuel in mind. These mentioned things are all an area where the type of RV you purchase can make a significant impact. For example, the cost to insure and maintain a trailer is often much lower compared to a motorhome.
2. How often will you use it?
When selecting and budgeting for an RV, it is helpful to consider how often the RV will be used. Will you be living in it full time? Will it only be used on sporadic weekends? The quality demands – and the price you are willing to pay – can vary greatly depending on how often the RV will be used.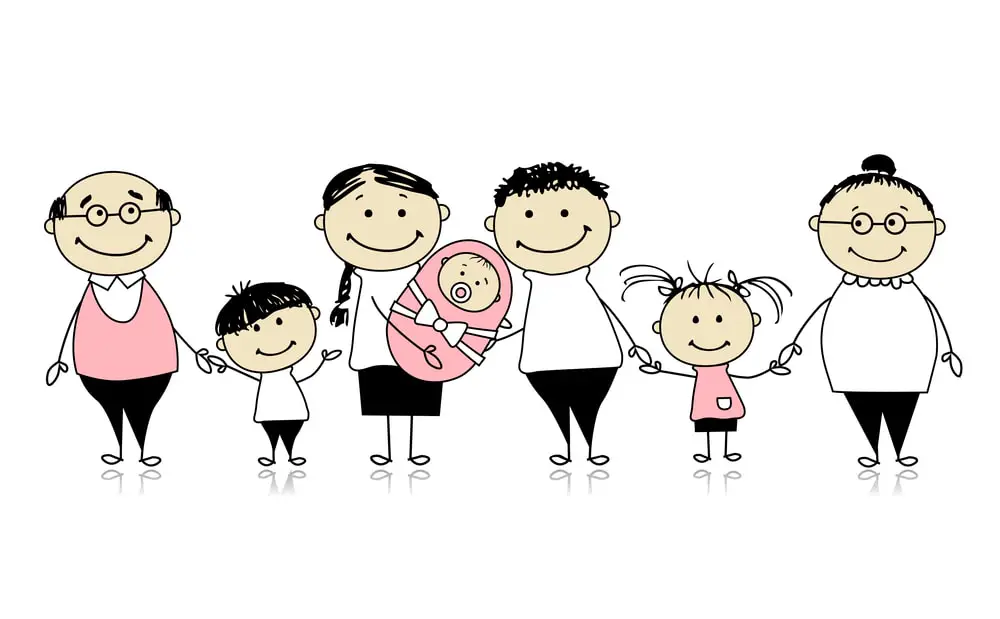 3. How many people will be in it?
One of the biggest mistakes often made by RV shoppers is to buy an RV for someone else. It may sound strange at first, but it is common to see someone buy a larger RV "because their grand-kids might stay in it occasionally" or "because they might have guests." If the RV will typically only be used by two people, buy an RV designed for those two people. The RV may be ideal 90% of the time and slightly too small for the other 10%. For example, bunk-model coaches and trailers are often too large for two people.
If the layout does not suit your personal needs, then look elsewhere.
4. Should you buy new or used?
Another initial question to ask is whether to shop for a new or used unit. This is a personal choice that varies depending on circumstances. However, a general rule of thumb is that the higher-end an RV is, the more sense it makes to consider purchasing used. Lower end units, while not necessarily poor quality, are built to lower standards. This simply makes sense. But it also means that the durability of a used unit might be somewhat lower.
Further, financing is an important consideration when shopping between new and used RV's. The financing incentives and terms are often more favorable for new units. Consider the actual monthly cost of the RV, rather than merely the window sticker. Further, warranties are often shorter or non-existent for a used unit.
That said, there are innumerable high-quality used RV's on the market. Simply because a unit is pre-owned should not be a deterrent. However, it is vital to consider the total cost of the options.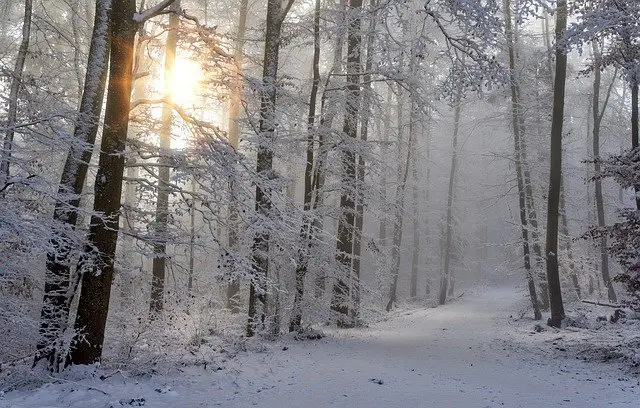 5. What Climate do you live in?
Climate is another factor to consider when shopping for an RV. If you live in an area that is particularly hot or cold, then the insulation and heating/cooling of the RV becomes a much more crucial consideration. It also depends on how you plan to utilize the RV, and during what times of the year.
If you intend to use the RV extensively in more extreme climates, pay particular focus to "four-season" rated RV's. These often have more extensive insulation and more robust heating and cooling systems. Some even have features such as heated water tanks to allow camping in below-freezing conditions.
6. What amenities do you need or want?
Before embarking on an RV-purchasing expedition, it is helpful to spend some time deciding on what features you need and which ones you want.
At their most basic, an RV can be little more than a bed in a metal enclosure, such as a teardrop trailer.
At the other end of the spectrum are higher-end coaches. These "Class A Motorhomes" can feature washers and dryers, dishwashers, TVs, jetted tubs, and any other feature you could dream of. Because of this endless diversity, a simple list of features you cannot live without can help narrow your focus, leading to an RV that best suits your needs.
A helpful hack is to divide your list into two columns: needs and wants. Often, "needs" will include essential items such as sleeping space or other essentials. In comparison, "wants" is a great place to put features that would be nice to have, but that is not essential. Having these categories can make the process of pairing down options more efficient – and more fun.
RV Prices and Sizes
RV's come in almost limitless shapes and sizes. Knowing the main types, and the pluses and minuses therein is a great place to start your shopping journey.
Class A The "Class A" is what many consider to be the "classic" motorhome configuration. Class A motorhomes consist of a single box built upon a truck chassis, with no separate cab. These are typically the most expensive of the RV options, but they are often the most luxurious. Compared to other motorhomes, they feature more space and features. Less expensive Class A's tend to be gasoline-powered, with the engine in the front. In contrast, higher-end Class A's tend to be powered by diesel engines, which are typically in the rear. These are known by many as "diesel-pushers" due to their rear-engine design.
Class B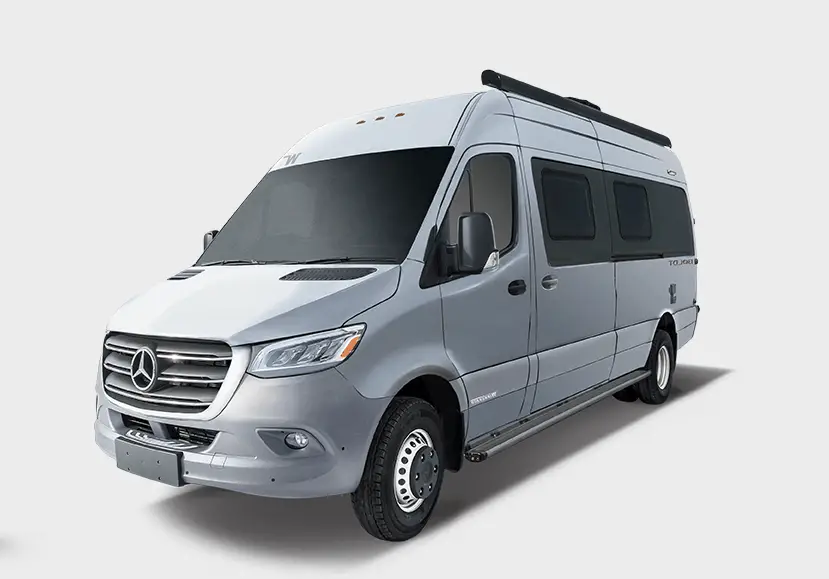 Class B's are generally the smallest motorhomes available. They are on a van chassis, and typically retain the entire body of the van. While the compact size makes Class B's best suited for couples, it also makes it easier to drive and more fuel-efficient. If space is not a priority and you intend to put a lot of miles on your RV, a Class B is often the most practical choice.
Class C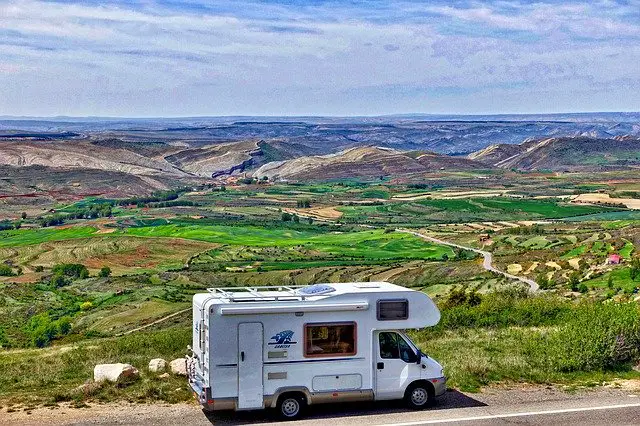 Class C's are, in many ways, a combination between a Class A and Class B. They are typically based on a van chassis but retain only the cab of the van. The body is created by the RV manufacture and then placed on the van chassis.
One key feature of a Class C RV is they typically have a bed over the cab, allowing for additional sleeping space. They are popular with families or anyone needing extra beds.
Slap an RV power inverter in one of these motorhomes and you can live for weeks off the grid!
Super Class-C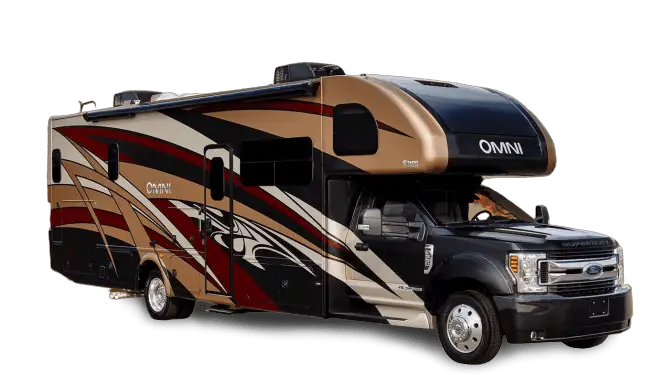 A new subcategory of Class C is the "Super-C." These have the same layout as a traditional Class C but on a more rugged chassis. These have a higher weight rating and towing capacities, for anyone needing a more powerful RV.
Travel Trailer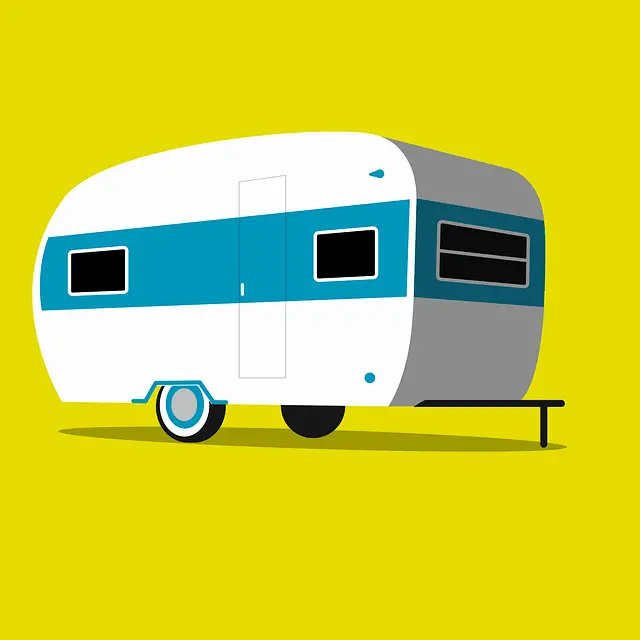 Travel trailers, also known as "bumper pull" trailers, are often the cheapest RV option. They vary widely in size but are always towed using a traditional hitch. This allows them to be towed by a truck, SUV, or sometimes even a car making them an exceptionally flexible option.
5th Wheel Trailer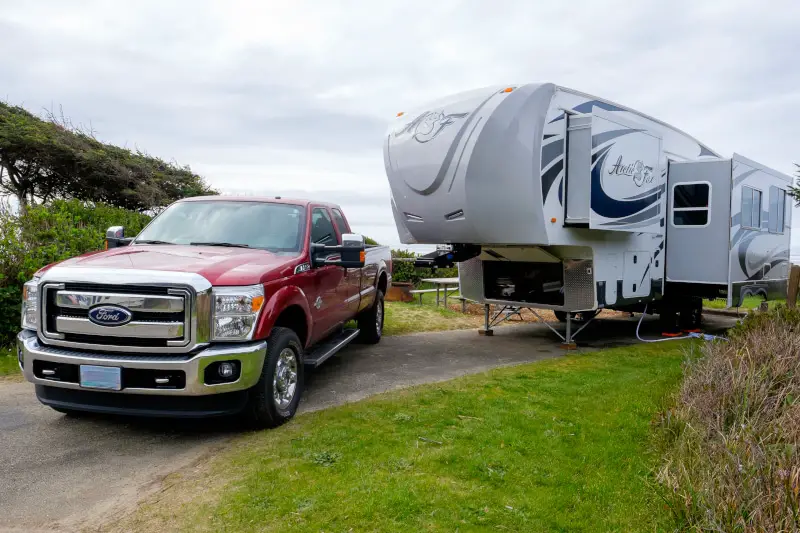 Fifth wheels are trailers that require a truck to tow. The Fifth-wheel hitch is in the bed of the truck and the tongue and the camer fits on top. These are often bigger and more feature-packed than travel trailers. However, they also can require a more expensive tow vehicle to pull. Hello Diesels!
What are the best Class A RV brands?
Monaco
Best overall brand for luxury and performance.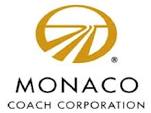 Overview
Website: https://www.monacocoach.com/
Price: $450,000+
MPG: 5-7
Class: Luxury Coach, Class A
Warranty: 12-month/15,000-mile basic limited warranty, a 3-year/45,000-mile limited structural warranty
For many years, Monaco has been considered the highest quality production motorhome. Monaco's are often built to the standards of a custom-made RV like Prevost, but with a comparatively lower price and higher availability.
Monaco coaches are exclusively diesel pushers, and only two trim levels are available:
Either option will provide unparalleled luxury and quality. While they are certainly not cheap, any shopper who is looking for the highest level of luxury available would do well to start with Monaco.
Regardless of the trim level, there are four different floor plans available. The most unique is unquestionably the 44B, which features two bedrooms and two bathrooms. This layout's hallmark is a rear-positioned bunk room, which is an excellent place for guests or additional storage. Those seeking less sleeping space should look to the 40L, which features an innovative and massive rear-positioned bathroom, in addition to a half-bath for guests. The 40L also features an almost full-length slide out on the driver side of the coach. This massive slide gives the interior a practically impossibly spacious feel.
With Monaco, the luxury comes at a price. The options list is extensive, but the typical base price of a Monaco coach is around $450,000. The cost doesn't end at the fuel pump either: a coach of this size will typically get between 5 and 7 miles per gallon on diesel.
Pros
Ultimate in luxury and class
Unstoppable Cummins Diesel engine
Excellent floor plan designs
Decent Warranty
Downsides
High cost when bought new
Only two floor plans
Tiffin
Best budget Class A RV. Highest quality motorhomes that are built to last!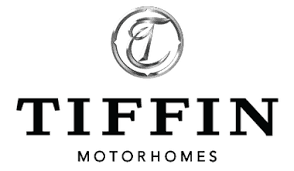 Overview
Website: https://tiffinmotorhomes.com
Price: $100,000+
MPG: 5-10
Class: Luxury Coach, Class A
Warranty: 12,000 miles or 1 year limited warranty + 1 year coach roadside services + 5 year fiberglass delamination + 10 year construction
Tiffin RV Class A coaches offers a broad range of coaches to fit various budgets and needs. On the less expensive end, they offer numerous gas-powered Class A's, such as their famous "Open Road" model. At the higher end of the range, they produce opulent diesel pushers, including their flagship "the Zephyr."
One of the more intriguing floor plans in their Open Road line is the 36UA. This layout has the unique inclusion of a set of bunk-beds without having a dedicated bunk-room. This is a fantastic option for owners who will have occasional guests or grandchildren, but do not want to sacrifice undue amounts of space to additional beds. As a gasoline-powered coach, the Open Road is also quite affordable, at a starting MSRP of $109,000. With its front-mounted Ford V10 gasoline engine, you can expect to get around 5 to 10 MPG, depending on the speed and conditions.
 Pro Tip 
Read a full Tiffin Allegro review here
In the Zephyr line, the 45PZ is a floorplan not to miss. It has an industry-leading walk-in closet flanking the master bedroom. This is an excellent feature for a couple who intends to live in the coach full-time, or for extended vacations. The price of a Zephyr is comparable to the highest end of coaches, at around $425,000. However, few coaches rival the features and space.
Pros
High build quality
Multiple Floor plan options
Lower entry price than competitors
Diesel or Gas motors
Downsides
The smaller floor plans (32-SA) feel a bit cramped
What are the best Class B RV brands?
When looking for a Class B RV, one of the first decisions is which chassis to choose. Two of the new-comers to the market are the Mercedes Benz Sprinter and the Dodge Ram Promaster, replacing the more established Ford and Chevy offerings.
(Chassis Choice #1) Mercedes Benz Sprinter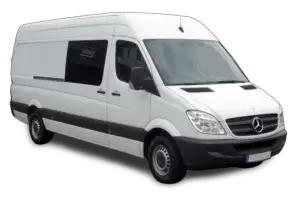 While Mercedes does not manufacture an RV themselves, their Sprinter platform provides the basis of many high-end Class B's. In many ways, Sprinters are a significant improvement over the older Ford vans that were historically utilized by Class B producers. The key feature of a Mercedes Sprinter is the diesel engine. Early models featured an inline-5 diesel, whereas the newer ones have a V6. In either case, Sprinters return exceptional fuel economy for an RV, often getting over 22 MPG.
Numerous manufacturers produce Sprinter-based Class B's. The most popular are:
While Sprinter-based RVs tend to cost slightly more than gas-powered equivalents – they typically start around $80,000 – they make up for it in driving comfort and efficiency.
 Things I liked: 
Built on the Mercedes platform, these are dependable RVs which have great fuel mileage and can tow.
 Things I did not like: 
High prices and maintenance costs can drive some buyers away.
(Chassis Choice #2) Dodge Ram Promaster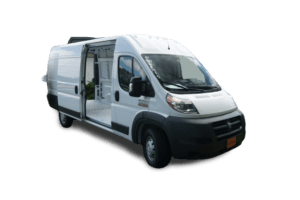 The Dodge Ram Promaster is another newly popularized platform for Class B's. Uniquely, Promasters are front-wheel drive, utilizing a V6 gasoline engine also found in the famous Grand Caravans.
The front-wheel-drive arrangement allows the rear floor to be flat, allowing a surprising about of interior volume for a Class B.
Care about Fuel Mileage? Promasters have some of the highest fuel economies of any gasoline-powered RV, netting around 20MPG. This layout also leads to a cheaper price tag; Promaster Class-B's can be found at under $70,000 new.
The primary potential drawback to any Promaster based RV is that the platform is not well suited for towing any significant weight. However, if towing is not on your "needs" list, then a Promaster based Class B is an economical and efficient alternative to a Mercedes Sprinter.
 Things I liked: 
Typically than the Mercedes platform. Comes with a gasoline engine and still gets great fuel mileage
 Things I did not like: 
Not the best for towing.
Fleetwood
Fleetwood's entry into the Class B game is the Promaster-based IROK. This chassis leads to a very efficient and easy to drive RV. The IROK is available with only two floor plans:
The FSL Lounge
The FSL Loft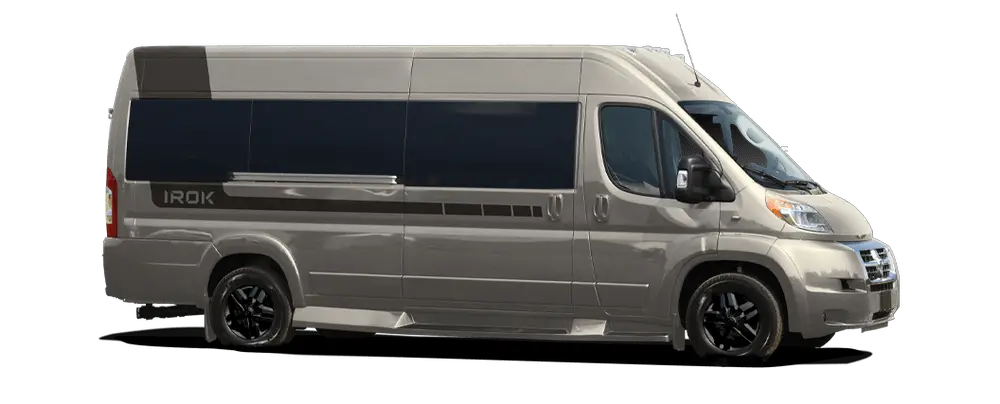 These are relatively similar, both featuring a front wet bath and a galley style kitchen. The differentiating factor lies in the bed arrangement. The Lounge model has a traditional rear dinette arrangement, which converts into a bed for sleeping. In comparison, the Loft model has an industry-first electrically operated bed that lowers from the ceiling over the dinette. This is an excellent choice for those who want the compactness of a Class B Motorhome without sacrificing any sleeping comfort.
Being based on the Promaster, the IROK still achieves an impressive fuel economy of mid-20's MPG. However, the luxury of the IROK does entail a luxury price tag: they start at $137,000.
What are the best class C RV brands?
Winnebago
Our top pick for Class C motorhome due to the warranty and manufacture quality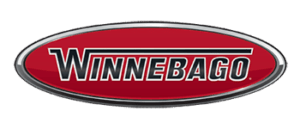 Overview
Website: https://winnebagoind.com/
Price: $85,000+
MPG: 7-9
Class: Class C
Warranty:12-month/15,000-mile basic limited warranty. 36-month/36,000-mile limited warranty on structure. Standard 10-year limited parts-and-labor fiberglass roof warranty.
Winnebago is unquestionably one of the most established RV brands. It's a name and style that is almost synonymous with motorhomes. However, they have continued to advance the industry throughout their history.
One of the most innovative Class C models produced by Winnebago is the Navion 524D. This is a Sprinter-based Class C, which has a unique full-length slide. This slide encompasses a side-mounted murphy bed, which lets the interior feel more like a studio apartment than an RV. It is a shockingly spacious RV given its diminutive exterior dimensions. While small, it is a luxury model, and the price reflects that at a $159,000 starting price.
For anyone looking for a more family-focused affordable RV, the Winnebago Spirit 31H is a highly innovative and spacious floor plan. Not only does it have the Class C signature over-cab bed, but it also had a set of bunk beds mounted aft. Thus, this RV can sleep over ten people if needed! Based on a Ford E450, fuel economy will be slightly more limiting at 7 to 9 MPG. However, the price is also much more agreeable at a surprisingly affordable $96,000 starting price.
Jayco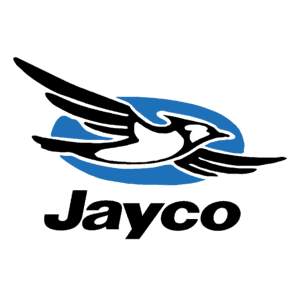 Overview
Website: https://www.jayco.com/
Price: $90,000+
MPG: 7-9
Class: Class C and Super Class C
Warranty: 2-year limited warranty + 3-year structural warranty
Jayco is traditionally better known for its trailer offerings. However, they have managed to bring their focus on innovation and value to the Class C world as well. One of the most exciting models by Jayco is also their smallest, the Redhawk 22C. By using a side-mounted slide out for the rear bed, the 22C manages to feel extremely spacious while not sacrificing ease of maneuverability. It is also the most affordable RV discussed today at an attractive starting price of $90,000.
For anyone needing more capability, the Jayco Seneca 37TS is not to be overlooked. The Seneca range falls into the "Super C" category, meaning they are based on a medium-duty Freightliner chassis. This not only makes them exceptionally stable on the road, but it also allows them to tow up to 20,000 pounds. This makes them an excellent choice for anyone looking to tow a race car, a horse trailer, or anything else.
The 37TS layout is particularly welcoming with its U-shaped, allowing a vast amount of counter space in a compact package. Predictably, the capability does require a higher budget. Senecas start at around $260,000. That said, Super C's have a history of exceptional resale value, meaning they might be a better investment than you would expect.
Conclusion
The multitude of choices and form factors discussed hopefully showcase that there is genuinely an RV for everyone. Whether you are just starting or looking for a forever-coach to retire in, there has never been a better time to shop for RV's. Simply remember to focus on the best RV brands, and to hone in on features that make an RV work best for you. Most importantly, remember to get out there and enjoy your time on the road.