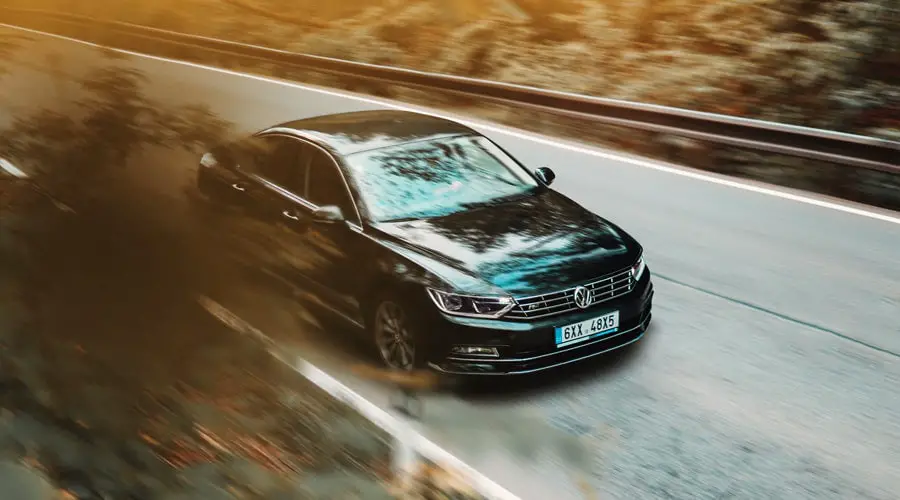 Driving a VW Jetta or Golf means you have a solid, great performing car. While they are sporty looking, modifications can make them perform and look even better than they already do. There are lots of VW performance parts that can make a difference in your car without breaking the bank, something for everyone's taste and budget.
1. Neuspeed Front Sway Bar
Modifying your car's front end can significantly improve its handling and doesn't need to cost a lot.  The front sway bar is a good place to start if you are looking at changing the suspension setup.  Adding the Neuspeed front sway bar makes the handling much stiffer than any stock one already in place, making the lateral roll better than with the stock suspension setup. It is not overly expensive and can make a big difference in driving.
2. SuperPro Performance Control Arms
If you are looking at modifying the front end of you Jetta or Golf, you should look at the control arms, too. These SuperPro control arms are extremely lightweight but solid. If you install them, you get rid of a substantial bit of weight from the front of your car. In addition to getting rid of weight, they also add an adjustment to the caster angle in the front which further improves how the car handles. It is not a massive upgrade but it will make a noticeable positive change to how your car drives.
3. Koni Height-Adjustable Coil-vers
To round out your suspension aftermarket upgrade, look at lowering springs or coil-overs. This mod will be a more expensive part of the upgrade but will blend well with the sway bar and control arms. Buying a Koni product is a little pricey but keep in mind that they know their stuff. Koni has been in the racing world for years and knows what works and what doesn't. These particular coil-overs adjust the height of your car, lowering it just over two inches depending on how it is done. Installing them gives you corner balancing, an equal shock and spring rate, the ability to adjust the dampening and height. Doing all this work in the front end will have a big impact on drive and handling performance.
4. Megan Racing VW GTI Performance Muffler
Most articles will tell you to look at the exhaust when you are going to mod a car. The Jetta and Golf are no different. You can choose to spend a little or a lot but, either way, make sure what you buy is good quality or you will just be wasting your money and replacing it sooner than you'd like. This particular muffler isn't as loud as many of the canister-type mufflers that are being installed which may be a good thing when you have to deal with your neighbors and the law. That said, it certainly sounds powerful and looks good, too. The oval tip makes it stylish while providing some volume while you are driving. It adds some horsepower as well since it isn't just a clamp on a pipe for style.
5. ARP Carbonilo Carbon Fiber Intake System
Another item that most experts suggest you modify in your car is its air intake system to enhance the engine and get more power. This system from APR gives you the upgrade and tuning software to up your horsepower and gain more torque from your four-cylinder engine. This intake system, when put on the 2.0L turbocharged engine along with the software, means you get a significant jump in power.
6. Integrated Engineering FSI Intake Manifold
Automakers are always walking a thin line when creating and designing intake manifolds. They are trying to balance power with fuel efficiency. This is problematic if you want to make performance upgrades to your Jetta or Golf. Integrated Engineering basically removes the issue of efficiency and has created an intake that offers max airflow for greater engine power. It can be installed as-is or you can take the mod up a notch with water/methanol injection as it is already predrilled for this. Either way, you'll increase the power of your car by installing this manifold.
7. Air Lift Performance VW MK IV Kit
While air ride suspension isn't a true performance upgrade, it really looks awesome when used. It makes your ride smooth and adjustable, depending on driving conditions, and it also looks great when used on a Jetta or Golf. You won't hurt your handling but you will certainly enhance your car's look.
8. Rotiform Cast CCV Wheels
Modifying your car usually means new wheels as it tends to stylize the car while enhancing the handling. These wheels are designed to add both style and performance to your vehicle. They come in different colors and are molded for durability.
9. 3D Carbon Body Kit
Body kits aren't just for looks. While they are great upgrades that change the look of your car, they also improve performance by reducing drag. They are stylish while improving the overall aerodynamics of your car. You get bumpers, skirts, and spoilers with this kit, all of which are going to make you look sleek and drive smooth.
Final Thoughts
Finding and installing VW performance parts to modify your Jetta or Golf is a great way to improve the performance of your car and its looks. Most of these parts are designed to do both. While costs range from affordable to quite expensive, you should be able to find parts that fit your budget and still offer a significant upgrade in style and performance. There are lots of sites you can browse through to learn more. Most of the time, you will find that modifications overstock is going to change your drive for the better.