Castrol EDGE Extended Performance Synthetic Motor Oil
Should you be using Castrol Oil in your ride?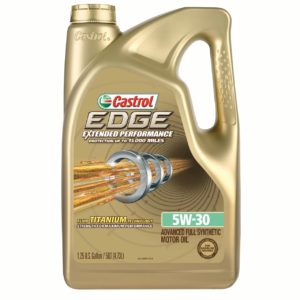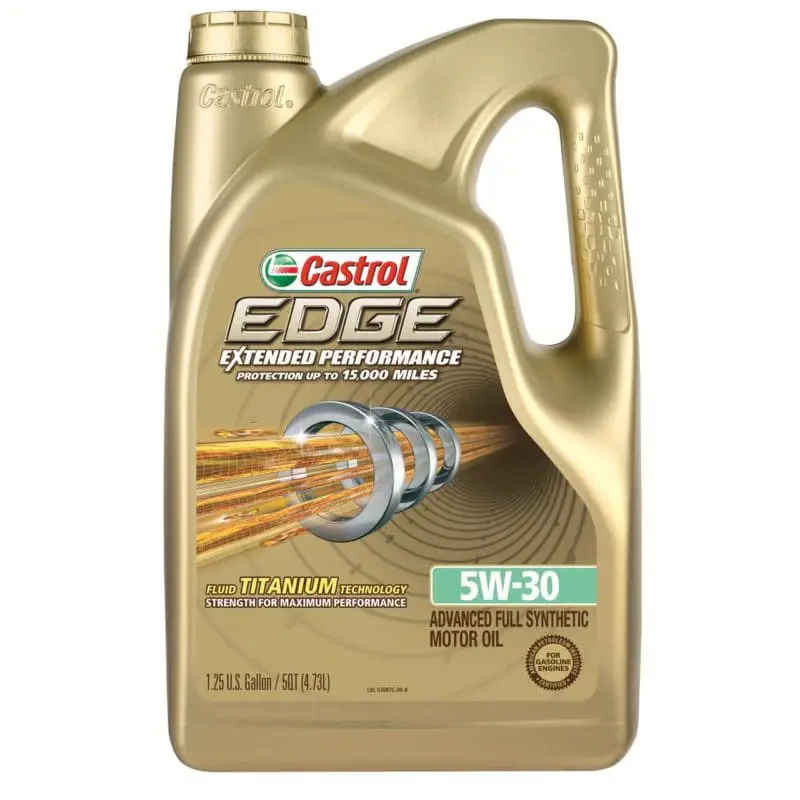 Hey there, I'm Matt ! I might not know the most about the internet and websites, but I do know about cars. And keepin' 'em running! Now the first thing you learn is that oil is the "blood" of your engine. Without it, well, it doesn't end well.
I remember my first motorcycle, a 1973 Honda Trail 70. It was a sunny and hot day in Florida and I wanted to take my motorbike for a rip, but my dad made me change the oil first. As a 9-year old, I didn't quite understand the importance of keeping oil fresh because I thought you just fired up the motorcycle and took off! It ran on Unicorn crap or something! Haha. Anyway, that was my first encounter with engine oil and I've learned a lot in the 10 years that I been turnin' wrenches with the guys over here at ScannerAnswers.
So what's this Castrol synthetic oil good for?
Choosing the right motor oil just got a lot tougher. With all these brands out there, different viscosity's, and synthetic vs conventional engine oil, it's easy to get confused.
Enter Castrol Edge…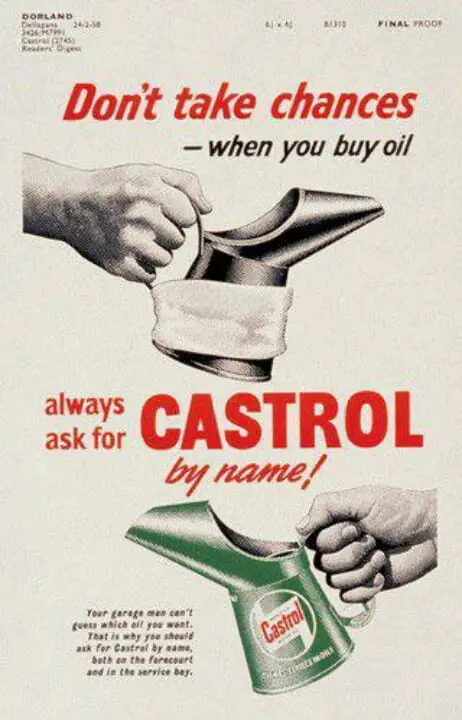 Castrol has a sterling reputation in the world of racing and is one of the leading makers of the best motor oils that money can buy. I have personally used Castrol motor oils in the past, but I am a big fan of Mobil 1 when it comes to high-performance synthetic motor oils. I'll try to keep this review non-biased so Mike doesn't yell at me 🙂
The Castrol EDGE motor oil is reputably three times stronger against viscosity breakdown than other synthetic and conventional oils, but the Castrol 03087 EDGE Extended Performance is even better. This particular fully-synthetic 5W-30 motor oil has a drain interval of 15,000 miles and has the capability to better protect your engine between oil changes.
The best way to determine the effectiveness of synthetic motor oil is to stop reading online reviews and to go out and perform an actual test.
In this 2017 Castrol Edge Extended Performance Synthetic Motor Oil review, I will use this oil on my colleague's 2011 Infiniti G37x. That car requires 5W-30 fully synthetic motor oil and is the perfect machine for this Castrol Edge review.
Features of the Castrol EDGE Extended Performance
Bottom Line
Protection up to 15,000 miles – Very affordable synthetic oil – Maintains viscosity provides maximum protection of your engine
What makes the Castrol EDGE Extended stand out is Castrol's proprietary Fluid Titanium Technology. The titanium-based additives on this motor oil are touted to provide excellent wear protection while maintaining unsurpassed levels of performance for 15,000 miles between oil changes.
This is the perfect 5W-30 synthetic motor oil for high-performance applications and high-stress driving conditions. It can also maximize engine response by prohibiting the formation of harmful engine deposits.
Castrol even says that the EDGE Extended Performance Synthetic Oil is 3x stronger than Mobil 1 in terms of viscosity breakdown. I am not certain about that fact since I am also a fan of Mobil 1, but it is interesting to find out if this new oil from Castrol can enhance the engine refinement of my test car. I am also looking forward to seeing an actual improvement in fuel economy.
Castrol Edge Test and Review
My colleague's 2011 Infiniti G37x sedan is not a pampered machine. It is bone stock inside and out and is used as a daily driver. The seven-speed automatic is paired with a 3.7-liter V6 motor and is in serious need for an oil change.
After draining the oil and replacing the oil filter, we topped up the engine with a fresh batch of Castrol EDGE Extended Performance 5W-30 Synthetic Motor Oil. I started the engine and allowed it to warm up for 5 minutes. This also gave us the chance to check for any oil leaks and to top off the windshield washer fluid (which was as dry as the Sahara desert).
With my friend riding shotgun, I drove off so we can grab some lunch. I am familiar with the engine noise of the Infiniti G37, especially as the rev needle climbs after pressing hard on the pedal. It is an exhilarating yet raucous growl. But after changing the oil, it seems the engine can now rev smoother than before. I also noticed that it is now a tad bit quieter, and the unrefined growl is somehow muted to an acceptable degree.
After a quick lunch at Wendy's (love those Baconator's!), we got back onboard the relentless Infiniti G37 and proceeded to tackle some relaxed highway driving. This will also give us a chance to monitor the fuel economy while listening to some driving music.
A 1-2 MPG fuel gain…
My friend told me that the best he can muster was 15 to 17 mpg in city driving and around 22 mpg on the highway. The 3.7-liter V6 engine is no slouch, but it can gulp fuel like an SUV if you drive it with a heavy foot. We were a bit surprised that changing the oil to the Castrol EDGE Extended Performance enabled the Infiniti G37x to achieve a combined 20 mpg fuel consumption.
That's around 18/23 mpg in city and highway driving, and that's not bad considering the 80,000-miles odometer reading on our test car.
Conclusion
Sounds like a pretty sweet synthetic engine oil right? You're darn right. It's darn affordable if you buy in the 5 quart container, can improve fuel mileage, and keeps your engine purring for many miles!
But if you're still not convinced that the Castrol Edge is for you, check out our Top 5 Best Synthetic Motor Oil Guide that Vince put together back in July.
Conclusion continued…
It doesn't matter if you're driving a BMW, Merc, Infiniti, Honda, Toyota, or Cadillac. If you want your engine lasting as long as possible, you should give Castrol EDGE Extended Performance a look. I wouldn't count on Castrol's claim that the oil is good for 15,000 miles between oil changes (because I prefer to follow the recommendations on the owner's manual), but you can expect your engine to run smoother and quieter while consuming less fuel.