Stay Dry by Learning How to Easily Seal Your Car or Truck Roof
Mike here with https://scanneranswers.com to bring you a guide to how to fix a leaking car roof and seal em up for good. We're taking a break from talking about OBD-2 bluetooth adapters with this simple how-to guide. While this is not a common problem on most newer vehicles, we see it frequently show up on older cars. The reason we suspect is that older cars used more metal which is susceptible to rust.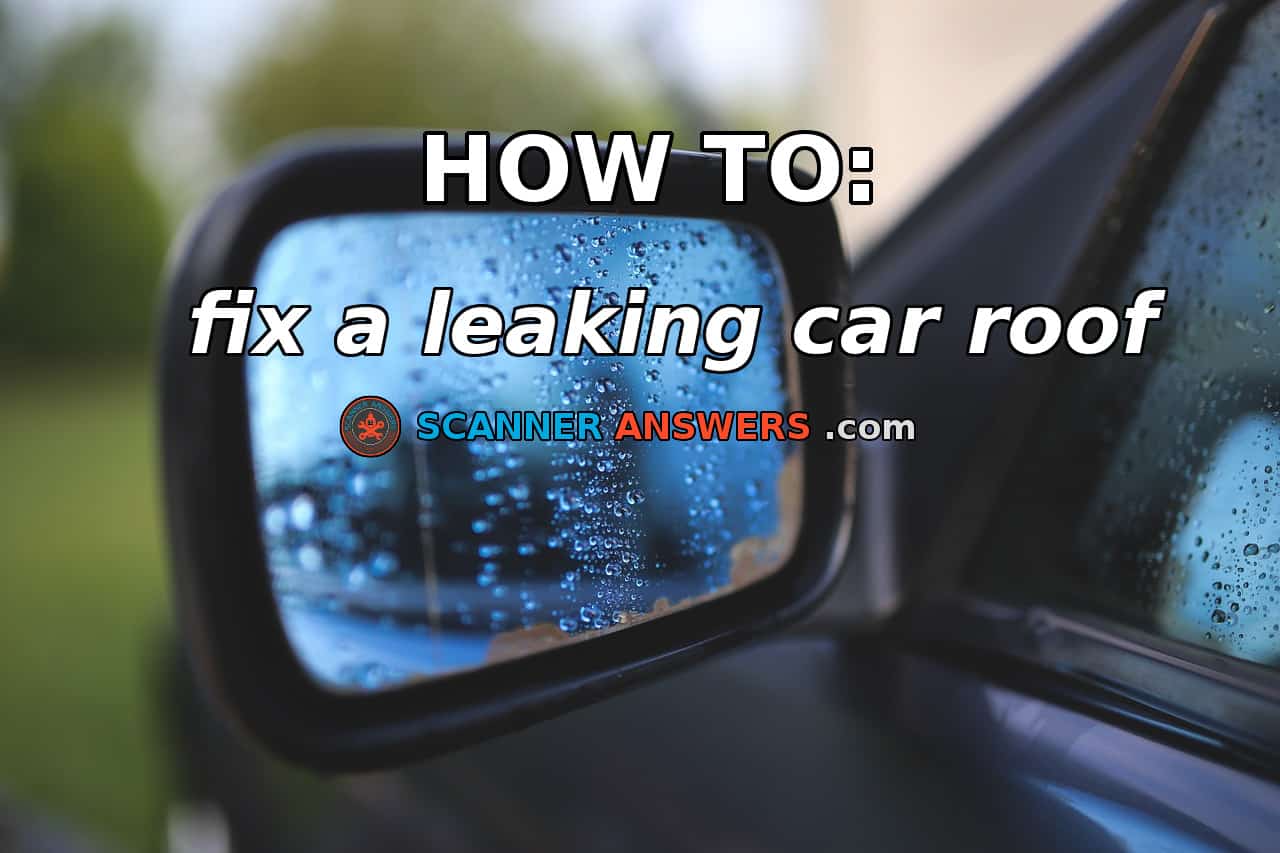 Seal that flowing crack!
It truly is a pain to see the weather cloud up when your car has a leak in the roof. This holds especially true during the rainy or monsoon season. If your car is relatively new and still has a warranty, it would be advised to bring the car to the dealer for proper inspection and factory-warrantied repair.
But for old cars or used cars with no warranty, then a leaking car roof should be given attention immediately. This could lead to more permanent damage such as rust, corrosion, and a foul-smelling interior. Depending on the kind of leak, it could also damage or stain the trim and interior.
When considering how to fix a leaking car roof, the process can be repaired at your own garage with the use of commercially available sealants that block the hole and offer waterproof protection. Why pay money for labor when you can do it yourself, right?
The good news is that you don't need a degree in automotive engineering to fix a leaking car roof. However, you will need to exercise the right judgment to determine if the problem can be fixed by using sealant alone.
It is best to fully inspect the exterior of your roof and look for cracks or bubbles in the paint. In the case of severely damaged or rusted roofs, a professional garage or workshop should be consulted to solve the problem once and for all.
Take note: Using commercially available roof sealers on severely deteriorated roofs will only lead to heartache and lost expectations. If the cause of the leak is severe rust and corrosion, then applying sealant without fixing the root of the problem (repair, sand, and prep) will lead to nothing.
Below you'll find the steps on how to fix a leaking car roof.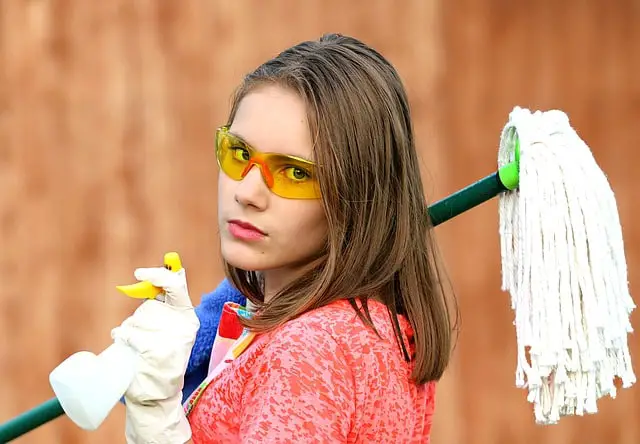 Repairing the failed seam – What You Will Need:
Cotton rag
Garden hose connected to a water outlet or bucket of water
Roof sealant
Applicator pad or piece of cardboard
Hair dryer (optional)
Step 1: Find the Leak
Park the car on level ground and try to find the cause of the leak. Remember that there could be one or more leaks present.
Use a garden hose or small bucket and pour water all over the roof. It would be best to have a friend to help you out while you remain inside the car. This will enable you to find the leak faster. Remove any contaminants and debris such as dust particles, leaves, and small branches on the gutters of the roof.
Leaks are most often present in places where water will usually accumulate. Small cracks, bubbles or rusted parts in the roof can also cause leaks. The part where the windshield meets the roof is most often prone to leaking and rust.
Was the windshield replaced? Was the car repaired (particularly the roof part) due to an accident? Is your car equipped with a sunroof or roof rack? All of these factors might cause a leaking car roof.
When the leak is found, inspect and clear the surrounding area. Wipe with a cotton rag and let the area dry.
Step 2: Apply Sealant
A commercially available roof sealant can easily be bought at the nearest hardware or specialty store (AutoZone, Napa, etc). When learning ways on how to fix a leaking car roof, remember that not all sealants are the same and may vary according to product consistency, packaging, and application. Follow the instructions that came with the product.
Apply a small amount of sealant and use an applicator pad or small piece of cardboard to evenly apply the product and cover the hole. Remember not to put too much sealant in any given area.
After applying the sealant, allow the area to dry for at least 20 to 30 minutes. Use a hair dryer to facilitate the drying process (especially during rainy or cold weather).
Step 3: Test for Leaks
Use a garden hose and test again for leaks, focusing on the part where the sealant was applied. Pat yourself on the back for a job well done if the car cabin remains dry.
Depending on the type of product used, you might either have to repaint or refinish the roof to restore the original appearance. However, this is not a problem if you used a clear-type sealant.
Video guide
If you're like Vince and not good at reading (jokes! 🙂 ) — Then check out this neat video guide by David Paras. Someday we'll figure out how to use a camera and upload our own.
How to Prevent Automotive Overhead Leaks
It seems there are a few preventive measures that you can follow in order to prevent the occurrence of leaks in your car's roof.
Rust is your number one enemy. The presence of rust and corrosion on the roof of your vehicle is the primary cause of roof leaks in aging cars. It is best to repair and repaint the area as soon as you discover bubbles, cracks, or chipped paint on the roof. Don't wait for the roof to actually leak water before you decide to take action.
Periodically wax and polish the paint finish of your ride, especially the roof area. Wax and polish will not only give your steed a showroom shine, but it will also protect the paint from rain, snow, and constant sun exposure.
Take extra precaution when installing accessories, especially if the installation process involves drilling and the use of mounting hardware. Installing a roof rack, sunroof, or auxiliary lights will give your vehicle more functionality and style. However, these accessories will need to be installed with the utmost care in order to prevent water leaks. Let the experts do their job, and don't forget to ask for a warranty against leaks.
Park your car in a shaded garage whenever possible. If you are in an open parking lot, stay away from parking directly underneath fruit—bearing trees that may otherwise cause irreversible damage caused by falling debris (coconuts, tree branches, etc.).
Conclusion
It is easy to fix a leaking car roof. However, if you think that the damage is greater than what the eye can see, you should immediately consult a professional garage in order to fix the problem before things get out of hand. When it comes to roofs and water leaks, prevention is usually the best medicine.
If you've got any specific questions about this guide that we missed, contact us here: https://scanneranswers.com/contact-us/. If you like these DIY guides, then learn how to diagnose your Check-Engine Light and save money on repair bills with our guide to choosing the top obd-ii adapter for your iPhone or even how to rust proof your ride.
-Mike