It goes without saying that making the leap from a car's automaker to its luxury division can be quite the risk.
Whether you're considering treating yourself to an Acura or just curious to know what it has to offer, good news: we've done the research for you.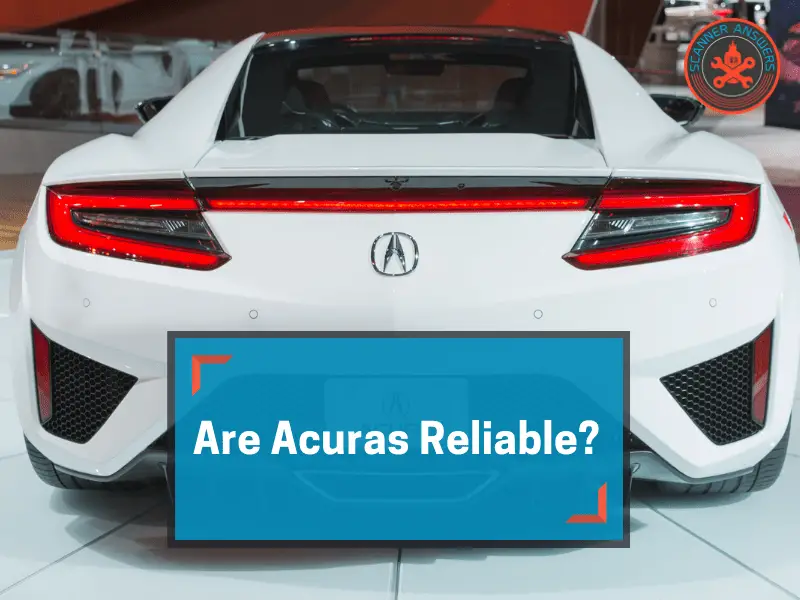 A Deeper Look at Each Acura Model Dependability
From compact sedans, the ILX, RLX, and TLX, to large crossovers, like the RDX and the killer MDX, there's no doubt that Acuras have proved their title amongst the luxury brands worldwide.
Read more about why buy a Acura rather than any other luxury brand.
TLX

It's universally agreed upon that the Acura TLX's main distinction is its low base price compared to other competing vehicles. We've gathered both expert and user reviews of the model's specs and this is what we found
---
J.D. Power Rating
One of the main assets of a TLX, according to its owners, is the sleek exterior. Despite adhering to everyone's taste, it does lack uniqueness.
The sturdy cabin, nicely tuned chassis, and the snug seats, all make the TLX a great companion for running daily errands or cruising on the highway. It won't be the most comfortable, however, for those in the rear seats, as legroom back there is quite cramped.
Safety-wise, the TLX is on top of its game. Some of the features include:
Brake Assist
Electronic Stability Control
Daytime Running Lights
Child Safety Locks
Traction Control
Control Lane Departure Warning
Lane Keeping Assist
This is box title
No wonder the National Highway Traffic Safety Administration (NHTSA) gave the Acura TLX an overall rating of five out of five stars.
The 2020 Acura TLX features a standard 2.4-liter four-cylinder engine that makes 206 horsepower. Those who opted for a 290-horsepower 3.5-liter V6  have noticed a smoother shift at higher speeds.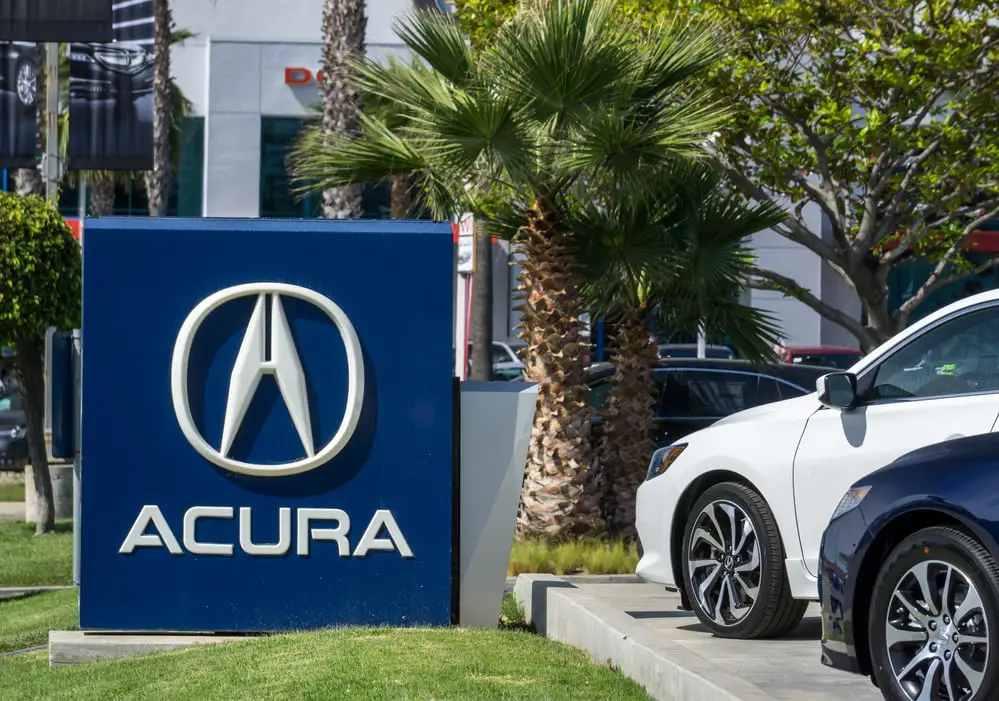 ---
Edmunds Rating
The experts at Edmunds weren't too amazed with the Acura TLX models. Apart from the distinct differences between the four-cylinder or V6 engines, the option packages weren't that alluring.
The PMC edition, however, is the real deal. It's a new handcrafted model for 2020, assembled by the same technicians who build the NSX, and available only with V6 and all-wheel drive.
Having combined both the TLX 3.5L with Advance package and TLX 3.5L A-Spec, in addition to the black leather upholstery with red stitching and faux-suede inserts, make it quite a catch!
We can't forget the Valencia Red Pearl color, that's only found on Acura's NSX supercar.
Quite special!
---
Cars.com Rating
Again, spellbound by the amazing TLX PMC edition, the editorial department at Cars.com gives us further feedback. Gloss-black painted roof and door handles, gloss-black 19-inch wheels, dark chrome 4-inch dual exhaust finishers, and jewel-eye LED headlights and LED fog lights were the main highlights in their opinion.
They also added that only 360 will be manufactured, where each gets an individually numbered serial plaque. Talk about exclusiveness!
---
Car and Driver Rating
Cars and Driver experts took us by surprise when testing out the engines of the TLX. Shockingly, the fuel-efficient four-cylinder engine was tested on a 200-mile highway fuel-economy route, where the four-cylinder 2019 TLX earned 37 mpg and the more powerful, less frugal V-6 earned 31.
Separate upper and lower display screens in the TLX's infotainment setup did more harm than good. Despite the fact that two displays show more information and can handle more operations at a time, the screens have been found to be pretty distracting.
Acura underdelivered with the outdated infotainment graphics and a single USB port, but on the bright side, at least there's both Apple CarPlay and Android Auto smartphone projection platforms.
MDX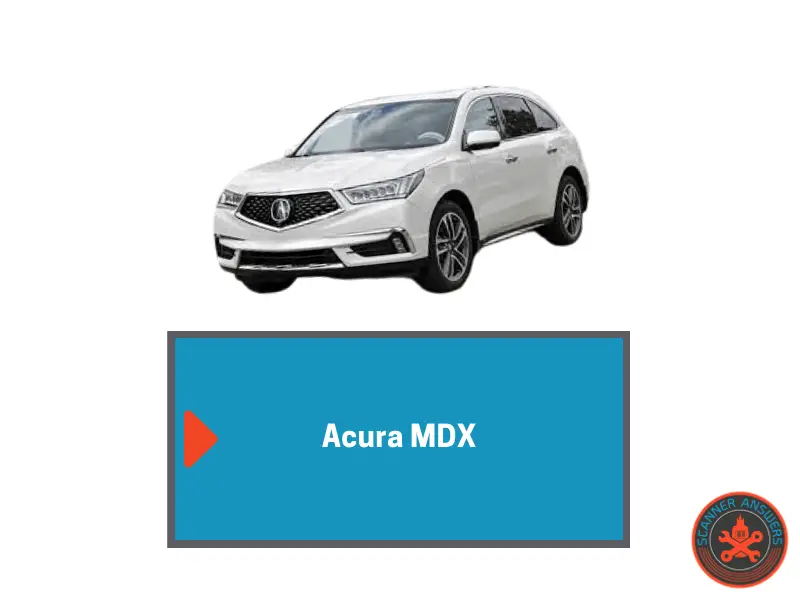 The Multi-Dimensional Luxury vehicle from Acura, known as MDX has a lot to offer. Let's take a look.
J.D. Power Rating
Exterior/Interior Design
The Acura MDX just screams luxury. From the gloss black and smoked chrome trim to the dark gray wheels and big circular dual exhaust pipes, this SUV only gets better.
Prime red leather seats along with red contrast stitching and piping make this monochromatic cabin one of a kind.
Safety
The National Highway Traffic Safety Administration has given the MDX a well-deserved rating of 5 stars!
Engine
Tuned to make 290 horsepower, this  3.5-liter V6 engine, notorious for its seamless gear shifts, has been Acura's go to. The MDX has proven to exude confidence and composure in a wide variety of driving conditions, and this alone has been cited as the owners' most valued quality in it.
---
Edmunds Rating
Edmunds experts were wowed by the price of the MDX given its supreme features. They delved into the models of the MDX, base, Technology, A-Spec, and Advanced.
What was noteworthy though was the Entertainment package available for Technology or Advanced models. It includes a rear entertainment system and a household-style 110-volt outlet, which when paired to a Technology model, comes with a 9-inch screen and 11 audio speakers.
With the Advanced model, however, it comes with a 16.2-inch screen and 12 audio speakers.
---
Cars.com Rating
The main focus of the review was on the all-wheel-drive system, which includes a vectoring capability that's fueled by a torque power to improve handling.
The MDX has gone above and beyond with its safety measures with forward collision and lane departure warning with automatic emergency braking, and its adaptive cruise control.
Read the full Acura MDX review on Cars.com.
---
Car and Driver Rating
Car and Driver reviews opened our eyes to the MDX Sport Hybrid, which is around $8,500 more than the regular MDX (approximately $45,395).
So How Reliable are Acuras?
Thanks to the relatively-bigger-than-Honda engines, exceptional horsepower, and solid structure, Acuras are definitely amongst the most reliable cars on the market.
According to Courtesyacuralittleton, the Acura TLX Scored 7.8 out of 10, on a reliability test, based on 45 pieces of research, and the MDX an 8.5 out of 10 based on 46 pieces of research, which is pretty high if you ask me.
Who Makes Acura?
The renowned Japanese cars manufacturer Honda.
Honda vehicles first introduced Acura to the American market back in 1986, at this time, the target was to produce a separate line for luxury vehicles. Acura took it from there to build a respectable reputation!
Which Acura Is My Favorite
The Acura MDX hands down!
Its long list of standard features, like it's all-wheel-drive system and total cargo space, make even the base model a smart buy.
Ownership costs
One thing to consider when jumping up to a luxury brand, whether it be Acura, Mercedes, BMW, or or Lexus, is the cost of ownership. Now some of you may have a money tree planted in your back yard, so you can skip this part!
Just for example, a Mercedes oil change can cost upwards of $400! Regular car oil changes are only around $50. This is only an example of the increased cost of owning a luxury car, but it applies to Acura models as well.
An OBD2 scanner for Acura is a good way to save money and do your own repair
Conclusion
Acura is now one of the world's leading luxury car brands that offer precision-engineered, high-performance vehicles with creative design features in order to provide a premium driving experience to Acura drivers. No wonder we're fond of them.
Bottom Line
As they say, "Acuras: Precision Crafted Performance indeed!"